From the get-go, expectations are high for the 2015 vintage, with the year being the greatest since production started in 2013.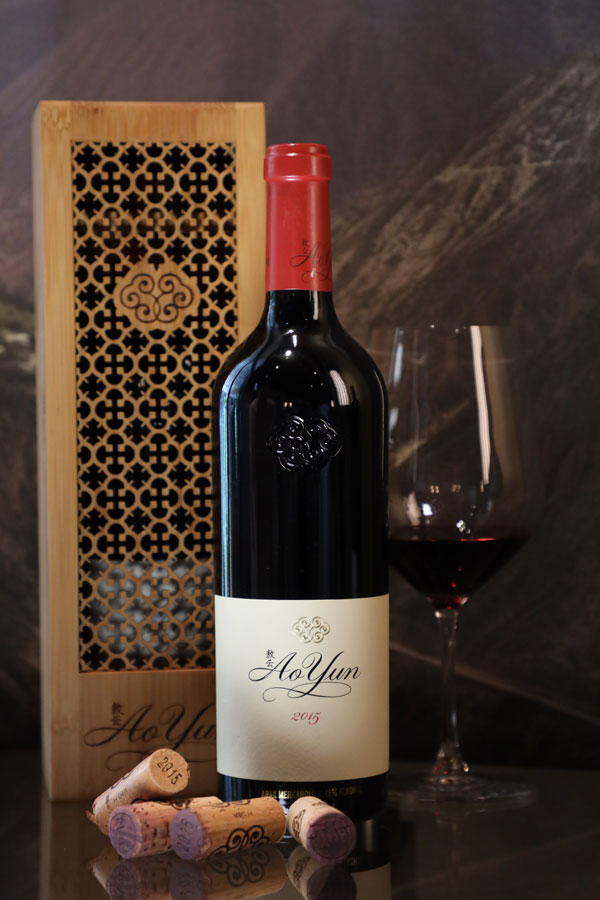 Mere months after the Ao Yun 2013 and 2014 wowed our palates, French winemaker Maxence Dulou and his family of Chinese-Tibetan grape-farmers are back to impress with the Ao Yun 2015, a vintage that continues to tell of the potential of their home in the sacred Meili Mountain, China.
Ao Yun's story is one well-known among appreciators by now – four years of research for the perfect terroir; 314 blocks of vines hand-tended to by 120 Tibetan farmer families; one spectacular wine from a Chinese technical team to reflect the mysticism of the mountain in which it was born.
If the 2013 and 2014 vintages showed the sweet result of this back-breaking work, the 2015 is an expansion of it, seeing small changes made during its production to further improve.

Ao Yun's warmest year
From the get-go, expectations are high for the 2015 vintage, with the year being the greatest since production started in 2013. It presented the warmest and driest vintage on top of the label's biggest harvest. The year had started out warm, with a slightly dry winter, followed by a spring that was warmer and drier than usual. Average temperatures and rain was lower than years before. Such a combination can only promise a wine of elegance, freshness and complexity, which the wines from the villages Adong and Shuori – two of the main growers of Au Yun's grapes – did indeed turn out to be.
Learning from experience
Learning from its first two years, the team put extra oxygen into the winemaking process for greater refinement since oxygen levels in Meili Mountain is 25% less than at sea level. Malolactic fermentation was also carried out in barrels and earthware jars to compensate for the lack of oxygen. Over 40% of new barrels were used over the last 12 months to help meet this effort.
The result
All that attention to care brought about a vintage that is voluptuous and spicy, with a final blend consisting of 31% Adong, 41% Shuori, 13% Sinong, 14% Sinang, 79 % Cabernet Sauvignon and 21% Cabernet Franc.
To the final consumer, what you get is a wine of beautiful deep dark colour with aromas of cold chimenea, Mysore sandalwood, Dhofar incense, fresh crushed ripe strawberries, plum and candied cheery on the nose.
Take a sip and you're seduced with an exquisite roundness followed by extremely soft and dense tannins. The tail trails off to a lingering salty mineral finish.
"Considering the harmonious balance and very high colour and freshness, we are confident it will age as well as the finest cabernet sauvignon and perhaps even better. Ao Yun is a living adventure we share," tells Maxence, and we cannot agree more.
Ao Yun 2015 is available directly through Moët Hennessy Diageo and at partner restaurants nationwide.For more information, log on to the official website here.
(Photos: Ao Yun)