He may have passed on, but he has certainly left marks in the lives of many, including these Malaysian-based chefs.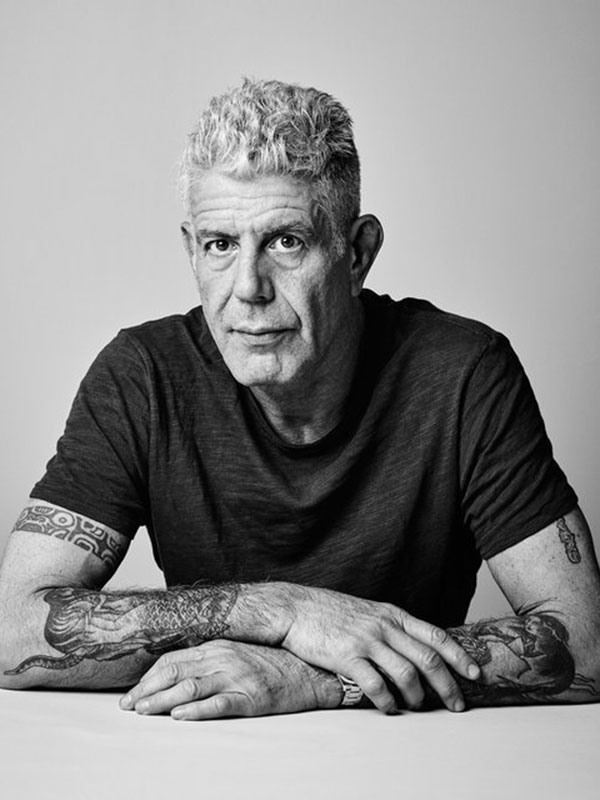 On paper, Anthony Michael Bourdain was a celebrity chef, author, journalist, TV personality, and travel documentarian. To the world, he was infinitely more.
The outpouring of eulogies and tributes on social media following news of his death last Friday only serves to attest to his impact on many.
Through cooking, he demonstrated how food unites people of all nations, races, religions and any other classification you'd fill out on a form somewhere. Through writing, he exposed unspoken truths and warped judgments that force readers to scrutinise their complacency in life. Through travelling (and the documenting of it), he moved even the most reclusive viewer to explore beyond the four walls of home.
But there is no dissecting one from the other with Bourdain, for his life embraced the amalgamation of them all. Take for example, one of his best-selling books, A Cook's Tour (2001), which is an account of his food and travel adventures around the world, written in conjunction with the release of its television series counterpart. And then there was his role in CNN's Parts Unknown – which he was still in the midst of filming before his untimely death – exploring international cuisines, cultures and politics from Vietnam to Tokyo and Jamaica.
Ultimately, it was his insatiable zest that inspired others to look beyond what's in front of them and discover uncharted territories. One of his own quotes captures this best: "Travel changes you. As you move through this life and this world, you change things slightly, you leave marks behind, however small. And in return, life – and travel – leaves marks on you."
He may have passed on, but he has certainly left marks in the lives of many, including these Malaysian-based chefs.
Chef Isadora Chai, Bistro A Table and Antara Restaurant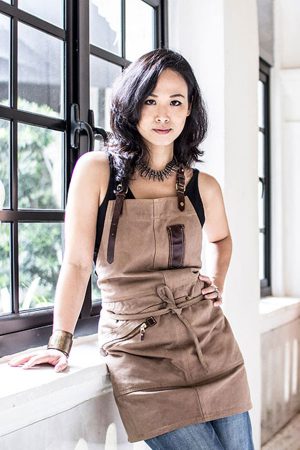 "Anthony Bourdain's exposé on the restaurant industry (Kitchen Confidential) validated the role of chefs and allowed people to acknowledge the toils and hardships that real chefs faced – the gruelling hours, the physical abuse/accidents and to some extent, the secret brotherhood/ sisterhood that we all shared. It opened the public's (or what I'd like to call civilian's) awareness of that and harnessed respect for a profession that was seemingly thankless. He allowed chefs to feel proud that they belonged to a weird cult-group of ragtags who simply and sincerely want to please strangers through their food. Through Bourdain's eloquently raw penmanship, he was truly one of today's original rockstar figures in the food industry, standing amongst giants like Marco Pierre White. Goodnight, Bourdain. You are finally able to join that great dining table up there with Escoffier, Bocuse & Loiseau."
Chef Nik Michael Imran, PickNik
"Anthony Bourdain taught me that no matter how big of a rockstar you become, always be hungry for new stories, new flavours and new cultures. That man has never stopped connecting with people and sharing their stories. He did it all so effortlessly and with a cool rockstar vibe to it. I will forever be in awe of such a great man he was. RIP, Chef."
Chef Sri Charan, Nadodi
"He taught me that food has no boundaries and it connects people beyond race and religion. He was a great storyteller and showed me how to eat and travel humbly while giving me some major travelling goals. He showed me how to explore the unknown. There are many things that I am still waiting to experience from his shows. I learnt that we got to learn how to be humble and approach people the same way. This was his impact on me. He has done it all, a true legend, a bad ass legend."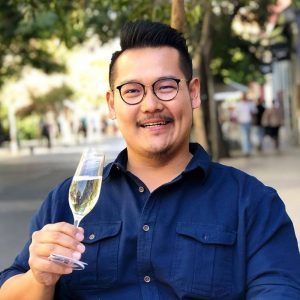 Chef Raymond Tham, Beta KL and Skillet @ 163
"I first got to know about Chef Tony when I was doing my apprenticeship in England. An American intern lent me one of his books – the Kitchen Confidential. During the difficult times in my apprenticeship, the book spoke to me that somewhere in the world, there is someone else like me putting up a minimum of 80 hours a week in the kitchen trying to sharpen his skills. It was like a bible in the kitchen and it helped me to overcome many obstacles and keep me going. Thank you, Chef Tony and may you rest in peace."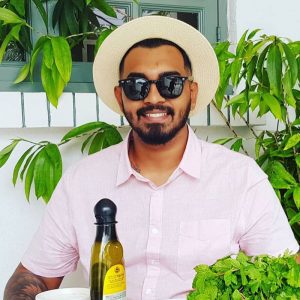 Chef Vic, Two Hands
"I'm heavily saddened by the loss of a great human that discovered extraordinary travel. He went in-depth on food ventures, which was what inspired me to travel and unlock both urban and traditional understandings of culture and food. My experiences are inspired by Anthony Bourdain's references of great content to explore and absorb. Thank you for your words, Chef Tony."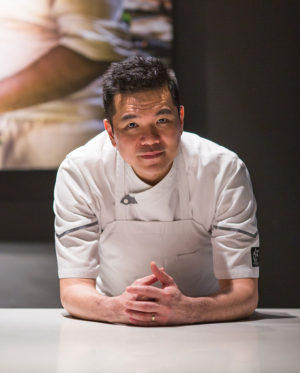 Chef Darren Chin, DC by Darren Chin
"I think Anthony Bourdain was a great philosopher of food and travel. He was able to capture and record moments in his show and I really thought it was truly inspirational.
I remember the first time I read his book, Kitchen Confidential. It was in 2000 and I was a young lad straight out of cooking school. I have to say that it really opened my eyes! It was the first real glimpse I had into the reality of the world of professional cooking and also its possibilities.
He once said, "It's those little human moments that are the ones that stick with you forever – the random acts of kindness." This inspired me to be a better chef; not to cook better, but to inspire others to do the same."
*Some answers have been edited for brevity and clarity