Annie Yau and Tommy Tse don't just helm TSL Jewellery as its CEO and Deputy CEO respectively, they embody its very vision to be The Artisan of Love.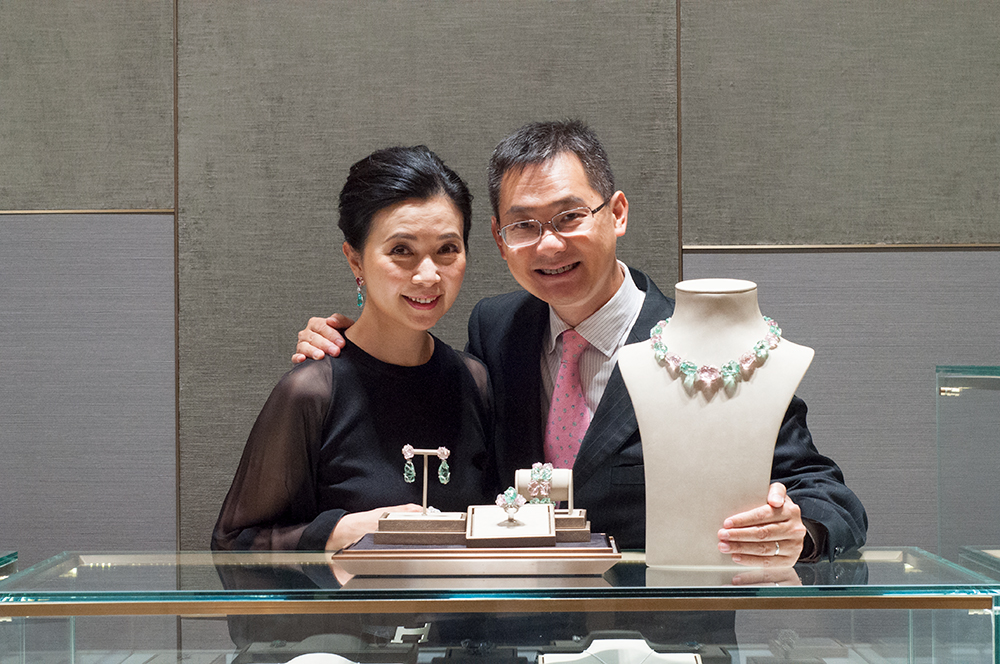 Ask any married couple if they would like to run a company together and there's a good chance many will hesitate before answering (especially if their spouse is present). Understandably so, given how living under the same roof can present its fair share of disputes, let alone working together in a dog-eat-dog corporate world.
That very concern crossed Annie Yau's mind at the start of her marriage to Tommy Tse, son of Tse Sui Luen, who founded an eponymous jewellery company based in Hong Kong. She was a project manager in the information technology field then, whereas he was helping out in his father's business.
However, she changed her mind six years later out of concern for her husband's struggles at work.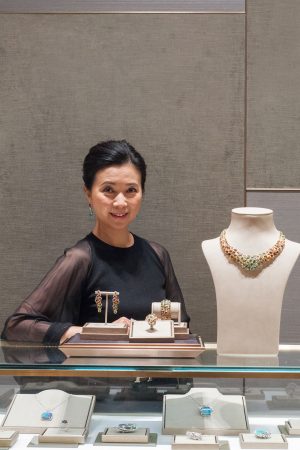 "I felt like there was nobody in the company who understood what he wanted to implement, but I understood what he wanted to do and his concept of (using) new ways to do things," she reveals on what sparked perhaps the most important career decision in her life – quitting her job to join TSL.
"I was also naïve in thinking that if I helped him out, he would be able to go back home earlier. But it turned out that I had to work late together with him," she adds in amusement, as Tommy chuckles along beside her.
It was 2002 when she took the plunge. Within a year, she was tasked with revamping the entire IT system of the company. From there, the computer engineering graduate worked her way up, braving through a management crisis, stock suspension and sluggish economy to become the respected CEO of one of Asia's largest jewellers in 2008 until today.
Meanwhile, Tommy stands proudly alongside her as the Deputy CEO – a role he was nurtured into from young, but ultimately merited with much grit and hard work.
The value of family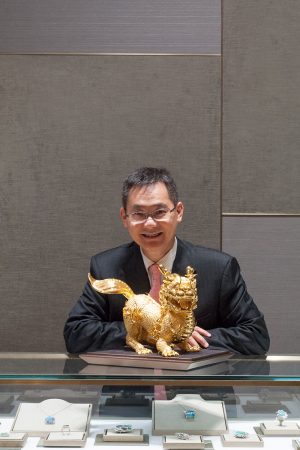 The youngest of three siblings, Tommy professes to having the closest bond to his father during their formative years. Trips to the jewellery store and factories with dad were common, equipping him an idea of how the business is run even before he decided to follow in his father's footsteps.
"From all these trips, I think I slowly developed some sort of attachment to the company," he tells, "so I already had in mind what I had to do, such as what subjects I needed to study in university, in order to prepare myself to help my father."
This not only led him to learn Japanese and French whilst pursuing his degree in business administration ("and of course, since I studied in the US, I had to brush up my English"); but also enthused him to take up leadership positions wherever possible – including in church, where he met Annie.
As instinctive as it was for Tommy to join the family business, equally as natural was the romance that blossomed between him and "the prettiest girl in church" in his course to doing so.
Decades later, with a happy marriage and three children under his care, he now continues to educate the next generation the same way he was brought up.
How does he 'balance' time with his wife, family and business seeing as they're all interrelated?
"When you're in a family business, there's no balance," he says candidly. "If you're very passionate and you want to improve the business as an owner, you just think about it all the time. While you work, you try to find something you like to do and that's the way you balance life."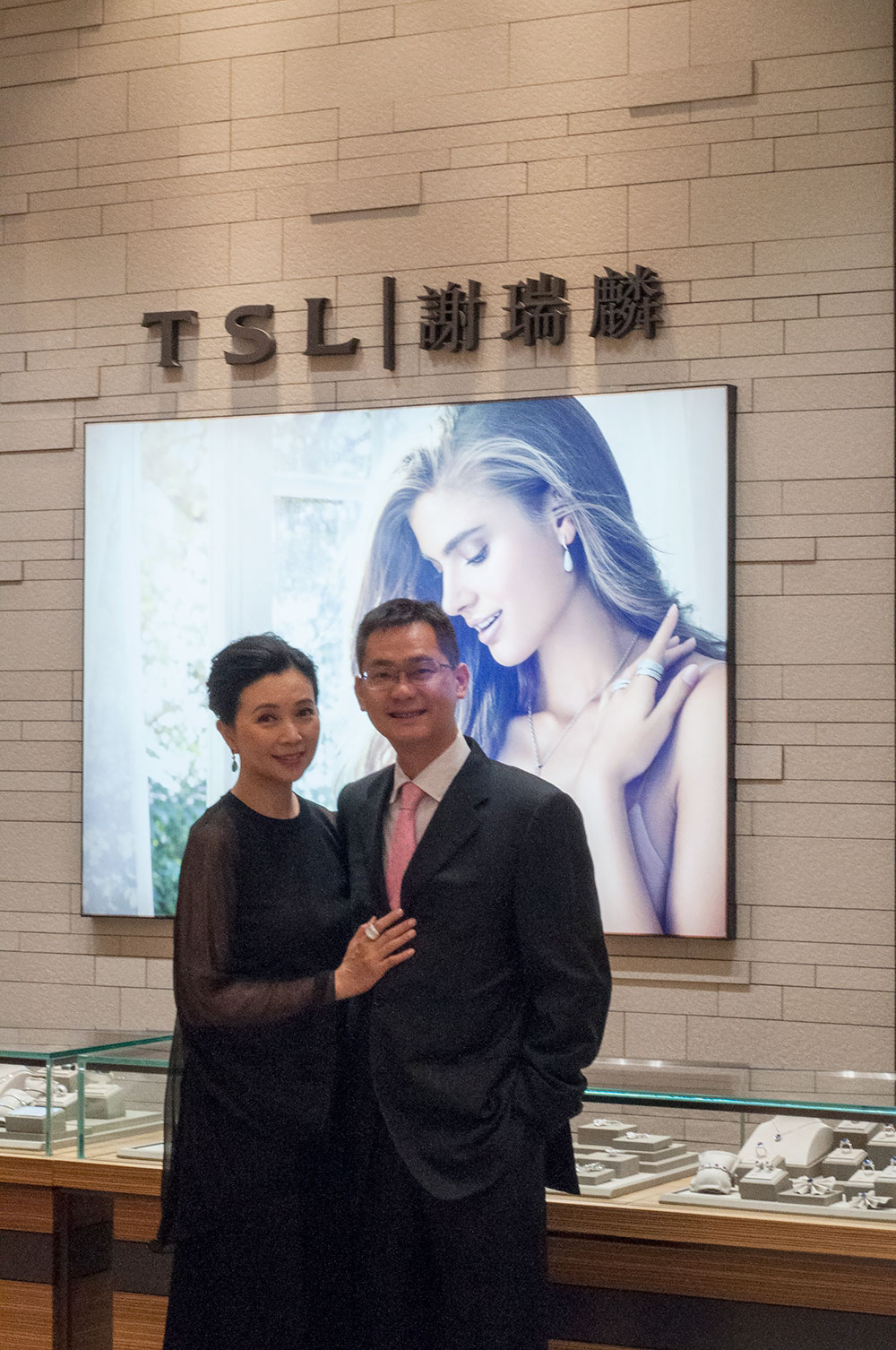 The artisan of love
With the company gearing up to implement new technologies and strategies to attract younger markets, it's likely that more challenges lie ahead. But that's why Annie and Tommy are grateful to be working together at the helm.
"Sometimes I have ten things in my mind that I want to achieve but I'm not very orderly so the staff get lost and she has to help me to explain. And sometimes I get irritated because she's too systematic and I want things done faster.
"But I think the most rewarding experience is being together, learning how to work together and complementing each other," Tommy beams.
As fairytale-like as it sounds, Annie and Tommy's love story is the exact personification of the jewellery house's tagline: The Artisan of Love.
"In the past, jewellery just meant love from a husband. How big the stone is represents how much he loves me," Annie says, to which Tommy quips, "now she gets free jewellery and she can wear whatever she wants!"
She stifles a laugh before adding on a more serious note, "But to me now, jewellery represents the kind of love that is very profound. It's the kind of love between a couple who has gone through a lot of hardships, just like Tommy and I."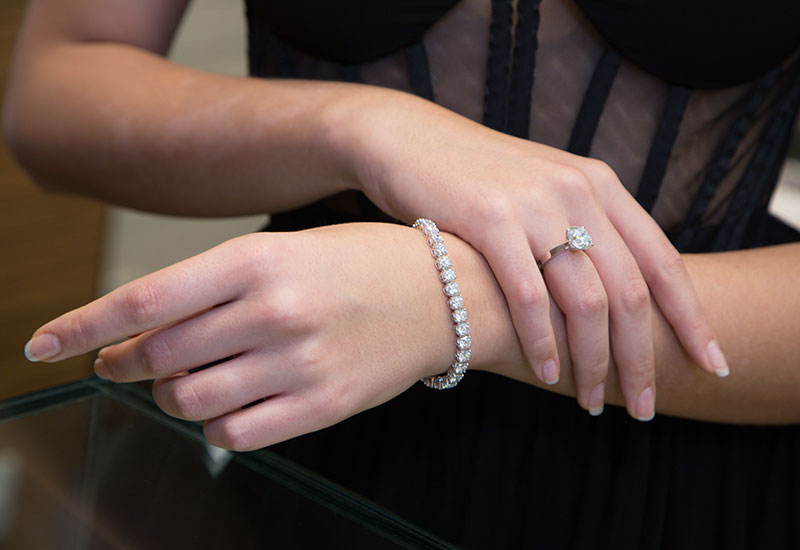 The Estelle Collection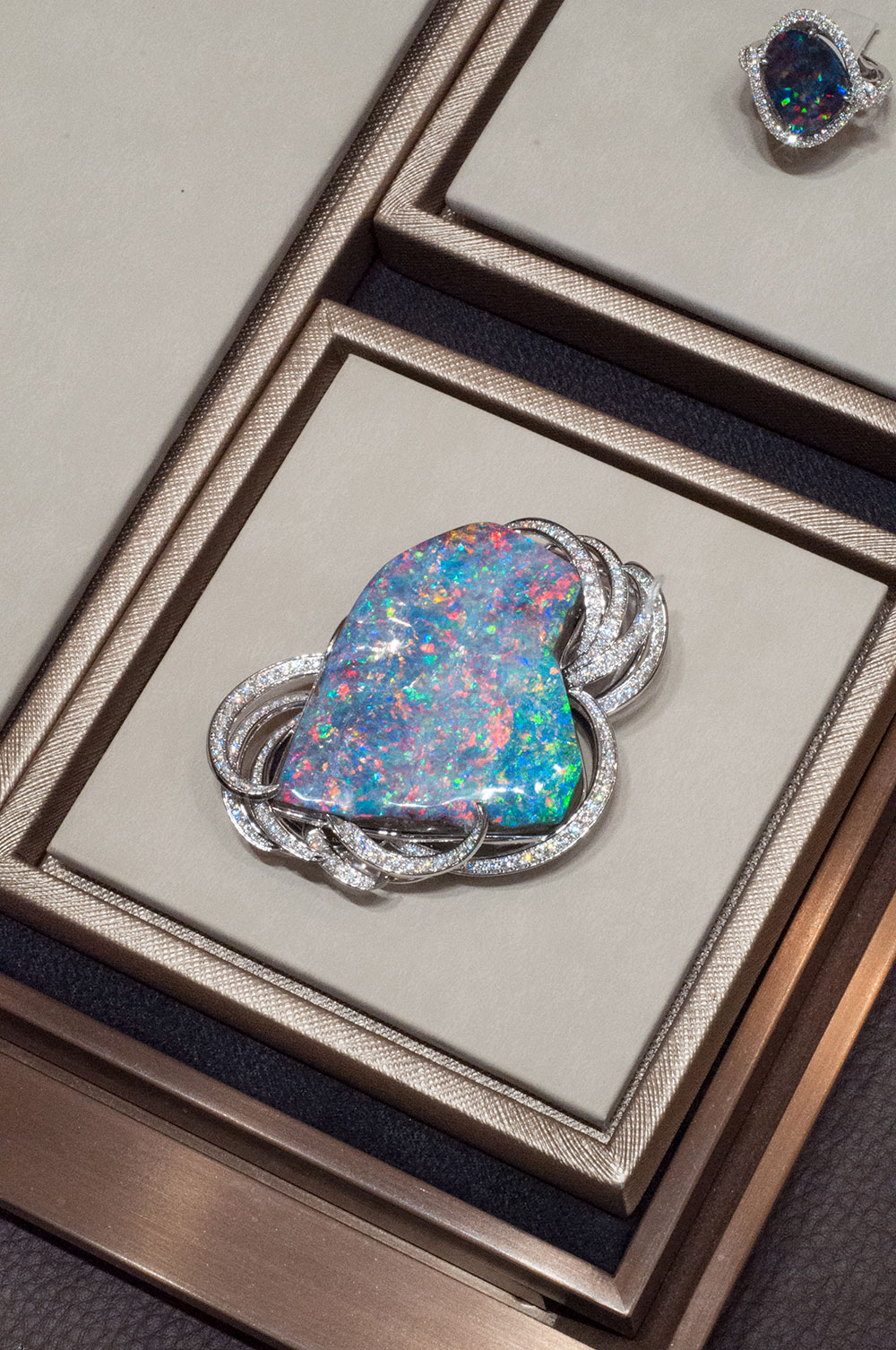 The Radiant Plumes Boulder Opal Brooch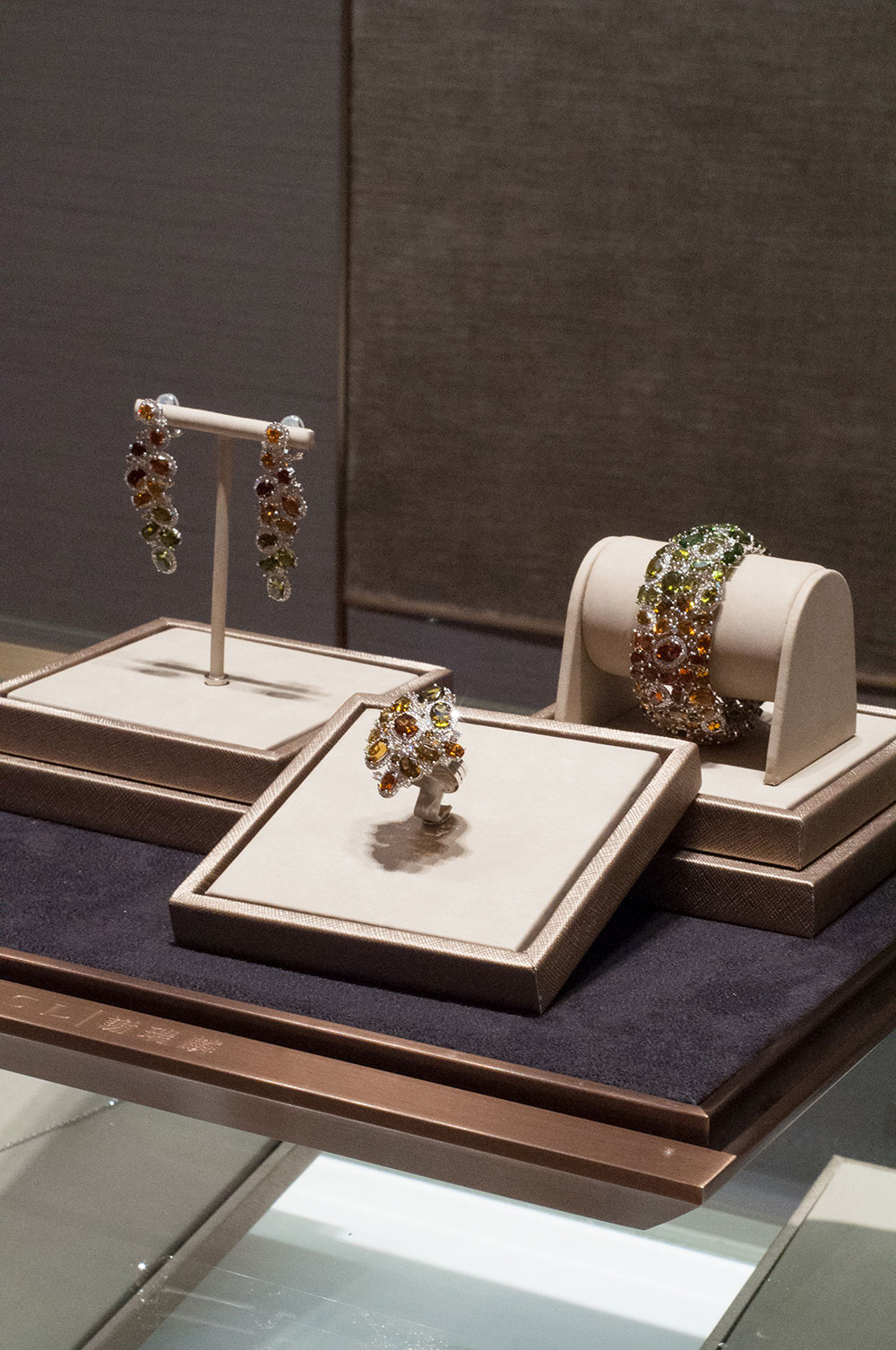 The Crown collection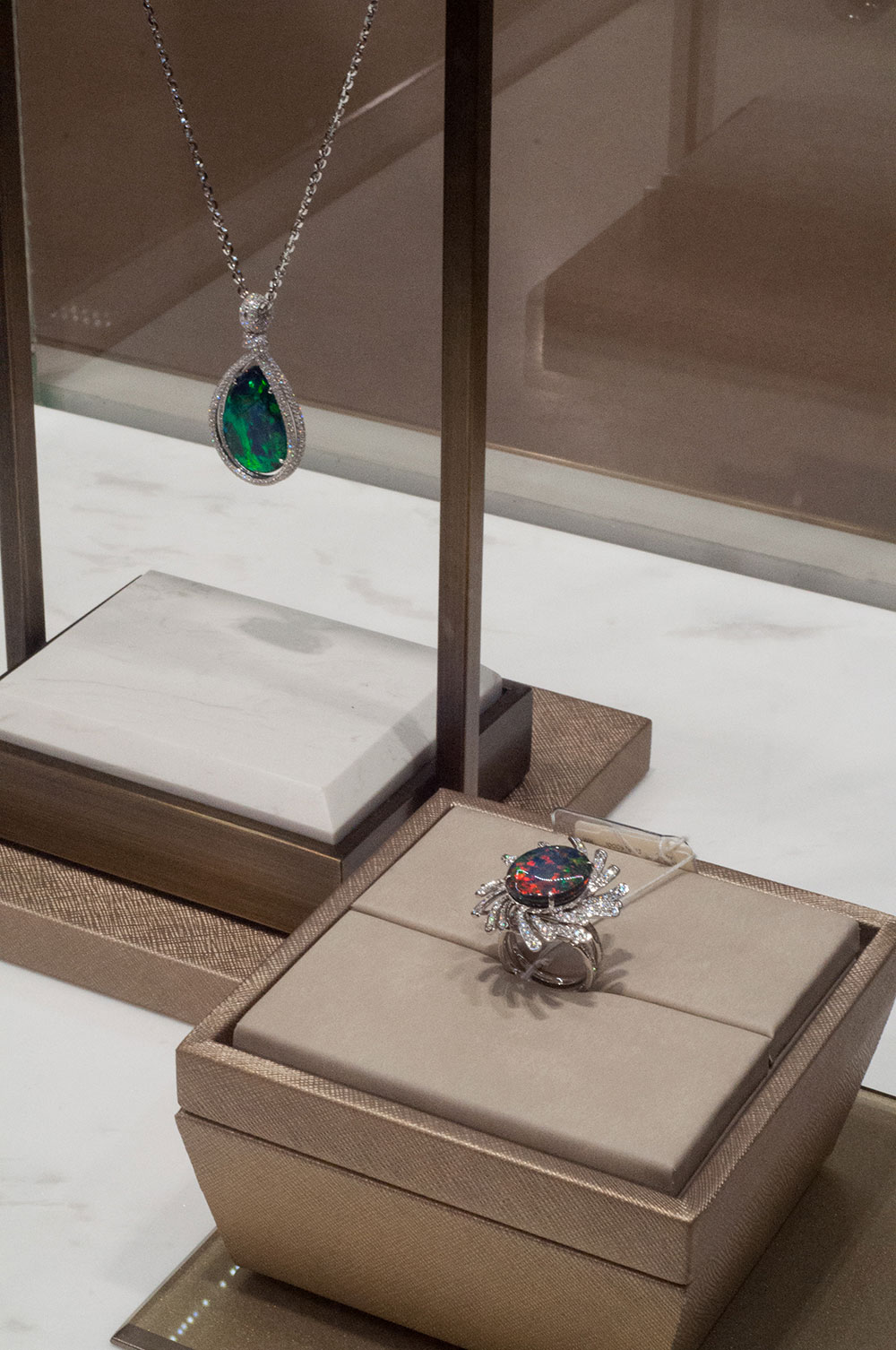 The Explorer Black Opal Pendant (left) and The Radiant Plumes Black Opal Ring
When asked which jewellery piece best symbolises that love, she names the 100-facet Estelle Diamond. Inspired by the couple's multi-faceted relationship and undying support for each other, the brilliant diamond innovation displays a remarkable pattern of nine symmetrical hearts and a solitary blossom on the crown.
Its name is translated from French to mean 'star'. When presented as a gift, it is meant to convey the message that 'you are my guiding star' to the recipient.
"Just like the Estelle, an intimate relationship takes time to craft and that correlates with our brand heritage. Even though we have ups and downs, we need to be persistent to go through it all – this is the kind of love that we want to represent," Tommy emphasises.
Ask this married couple now if they enjoy running a company together and we can attest that they will unwaveringly say, "yes, I do".
Discover more about TSL Jewellery at its Facebook page here.
Photography: Anson Siau