The grown up version of the MINI is available in two versions – MINI Cooper Countryman and MINI Cooper S Countryman.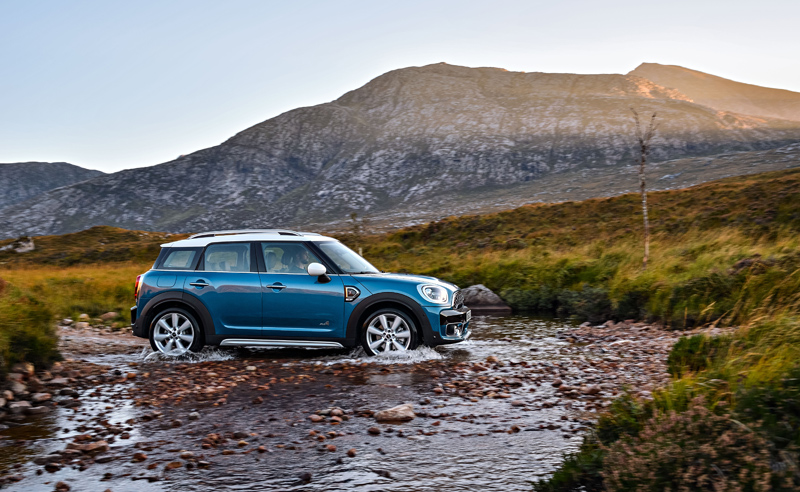 When MINI launched its first ever Countryman back in 2010, it left us MINI worshippers surprised, since it was maxi instead of mini, but we ended up loving it anyway because honestly, how could the word resist stay in the MINI books? Though it was bigger, it still remained one of the most adorable set of compact SUVs on the road.
The grown up version of the MINI is now available in two versions – the MINI Cooper Countryman and MINI Cooper S Countryman. What's the difference? In layman's terms, the latter is the more powerful variant.
Taking the second generation MINI Cooper Countryman to new heights, here is why these upsized versions will have you wanting to fork out a cheque right now.
New lengths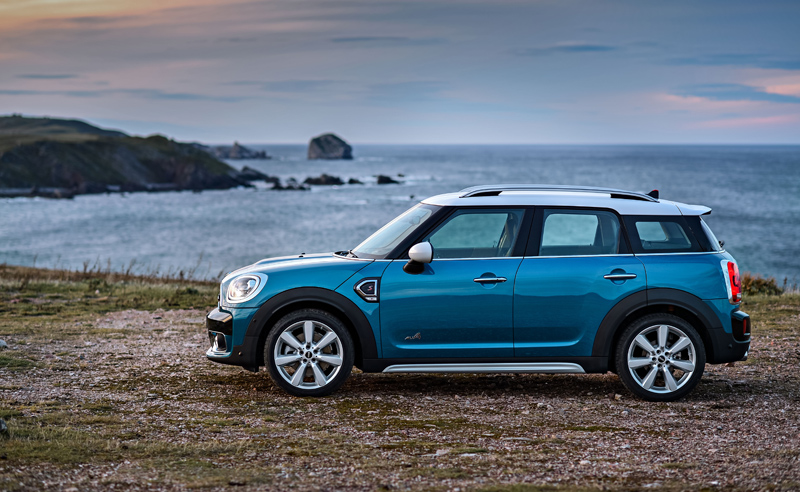 Longer and wider than its predecessor, the new Countrymans add 20cm to its length and 3cm to its width. Although there isn't much difference to its height, we like the fact that the new Countryman is taller than the new BMW 5 Series M Sport (G30).
Charming looks
For the first time in Countryman history, the new maxis comes with auto LED headlamps and cornering lights with the function of directing light in tandem with steering wheel direction for those night adventures. Characterising the Countryman's adventurous personality further is its piano black rear, front fenders and silver accents.
Turbo for days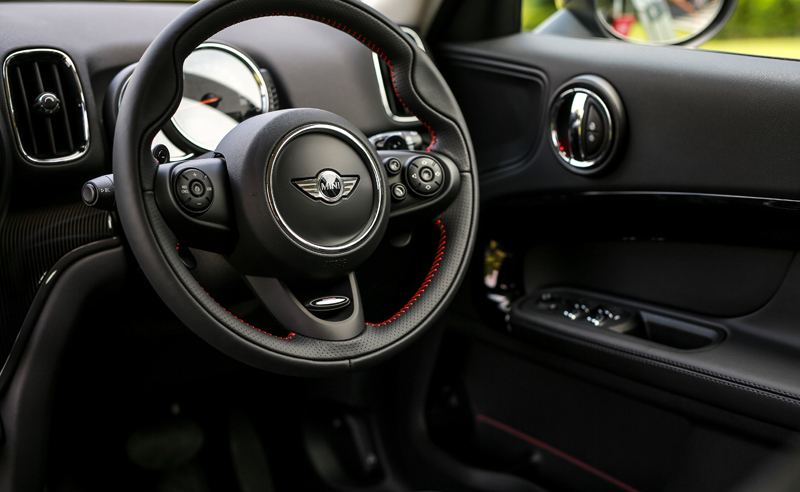 At its core tenets, underneath the hood is BMW's TwinPower Turbo engines. The Cooper Countryman puts out a claimed 136-hp and maximum torque of 220 Nm with its 1.5-litre three-cylinder TwinPower Turbo engine; sprinting from 0-100km/h in 9.6 seconds. Meanwhile, the latter variant is powered by a 2-litre four-cylinder TwinPower Turbo that makes a 192-hp with maximum torque of 280 Nm, it goes from 0-100km/h in 7.4 seconds.
A drive to remember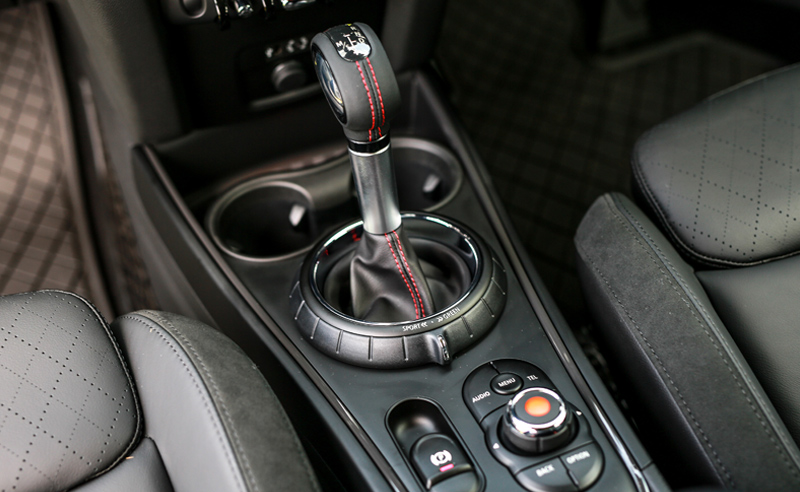 Available in the Countryman are three driving modes – Mid, that is of the norm; Sport for aggressive driving and Green for fuel frugality and leisure driving.
Roomy and luxe insides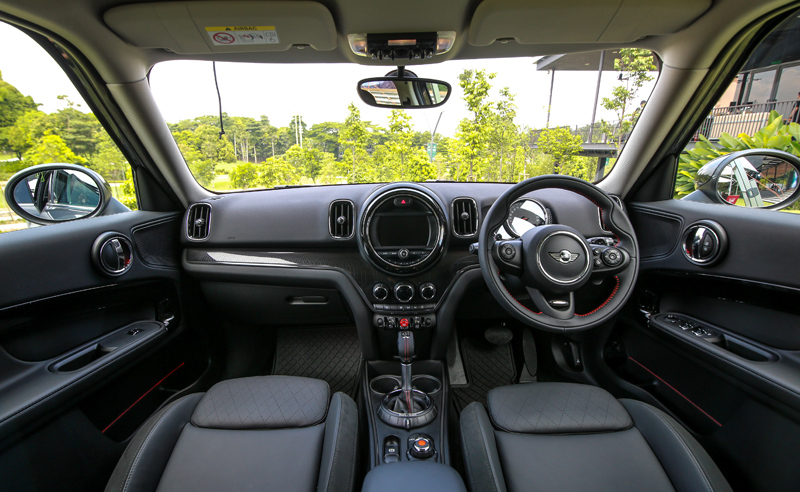 Apart from its wider lengths and widths resulting in an already comfortable space, the cabin sees luxe materials and finishes across five fully-fledged seats. The Cooper Countryman is upholstered by cloth firework carbon black with hazy grey interior surfaces and sports leather steering wheel. The Cooper S Countryman, however, is a little more fun with its illuminated interior designed to light up the cockpit.
Features, features and more features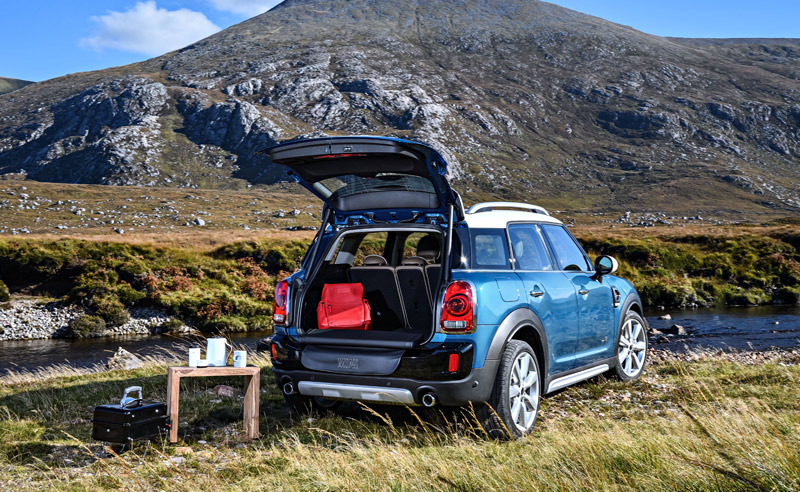 Acting as a foot-activated sensor to open and close tailgates without any hand gestures is the new Automatic Tailgate function. The Cooper S Countryman ups it with the same function working together with Comfort Access, making it even easier to open and lock doors just by a touch at the doors. Picnic Bench rings true to its name; this function allows two extra seats outside of the car for outdoor use, pretty much from picnic days. Another feature that couldn't possibly go unnoticed once you enter the Countryman is the 6.5-inch high-resolution screen, connectable to the to the App store or your smartphone, to play for multimedia file of choice. A rear view camera is also offered in both the maxi-mini variants.
Colour us in MINI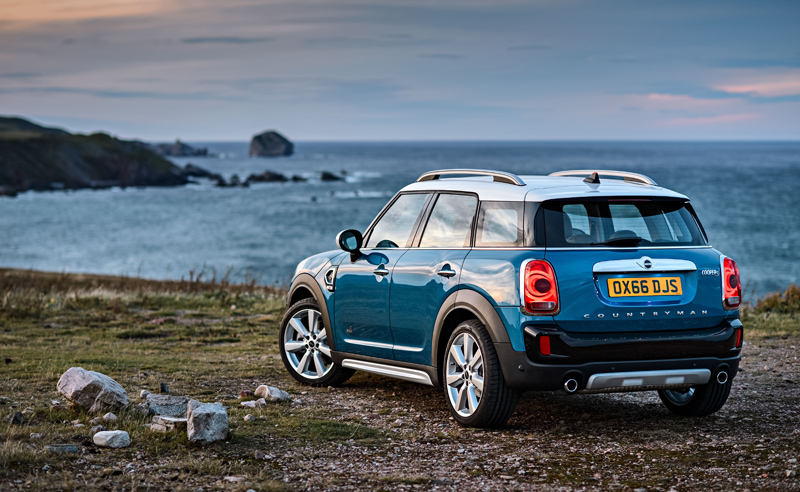 Together with the new MINI Countryman are two new colours – Chestnut and Island blue. Other hues available includes Chili Red, Melting Silver, British Racing Green, Midnight Black, Light White and Moonwalk Grey. An exclusive grey colour – Thunder Grey is available for the Cooper S Countryman as well. W mini.my
The All-New MINI Countryman arrives with the MINI 4 Years Unlimited Mileage Warranty with Free Scheduled Service as well. The estimated retail prices (on the road for personal registration, without insurance) are:
MINI Cooper Countryman – RM 239,888.00
MINI Cooper S Countryman – RM 269,888.00
Images: Courtesy of MINI Malaysia