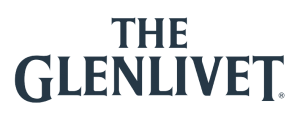 This article is brought to you by The Glenlivet. As we continue to cherish our loved ones and family traditions this Chinese New Year, let's raise a glass to the occasion with a glass of The Glenlivet 12 Year Old Double Oak. Refined, fruity, creamy, and distinctively smooth, this highly indulgent single malt makes for the perfect companion to a festive feast that celebrates good fortune, togetherness, and tradition. To find out more about how The Glenlivet embraces and honours tradition, visit the official website here.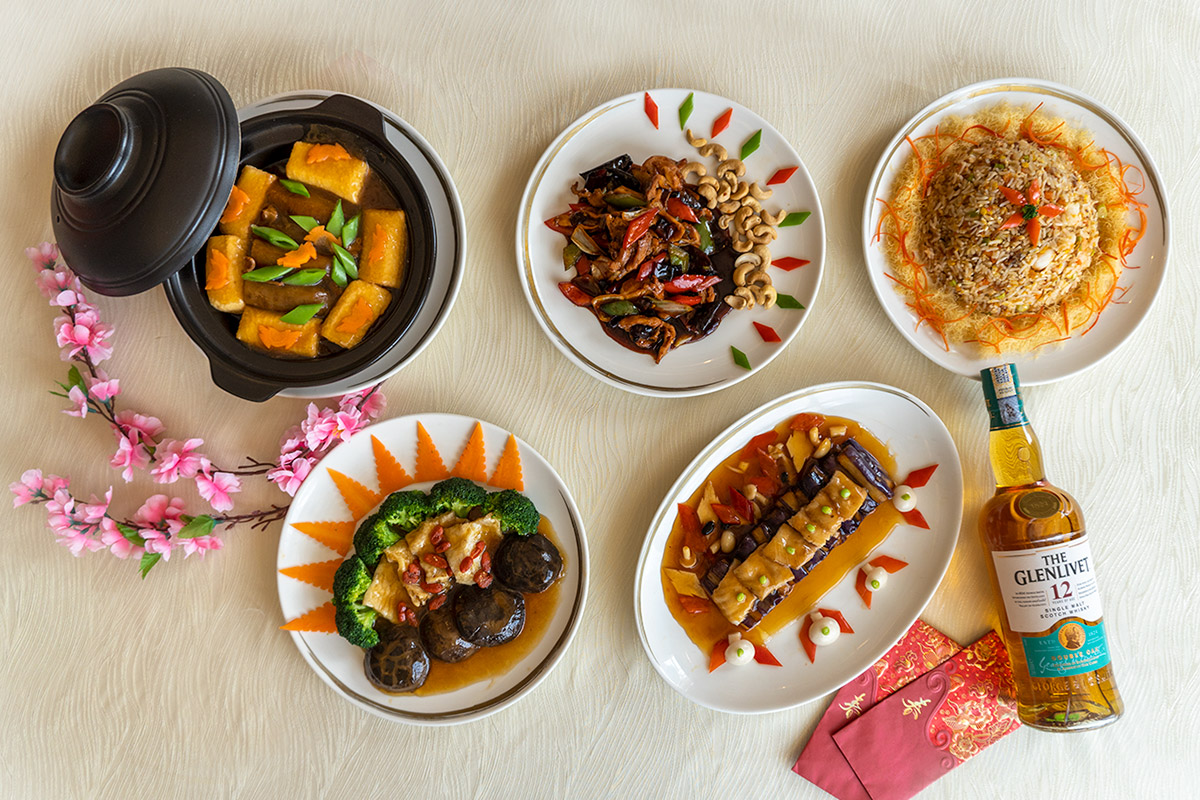 It's that time of the year again, where family members come together to celebrate the Lunar New Year. Ang pao packets are given out, we reconnect with our relatives, several rounds of friendly(ish) mahjong is played, and everyone tucks into a great feast.
And while gatherings will most likely be held over online video conferences and limited to our live-in family members or friends, that doesn't mean we still can't celebrate in a different way to ring in good fortune. In fact, one of the easiest ways to do so is over a cosy, home-cooked meal.
This rings especially true for Chef Ben Lim of Yue Restaurant from Sheraton Petaling Jaya Hotel, who shares three recipes that are a must-have in his household during the Lunar New Year, and have been passed through 3 generations. To him, the core of celebrating the new year is being able to be with your loved ones, and bonding over a meal together is one of the most significant activities of the occasion. Enjoying rich and comforting traditional food is a way to relive the fond memories of the happiness and kindness that are shared when the family is together.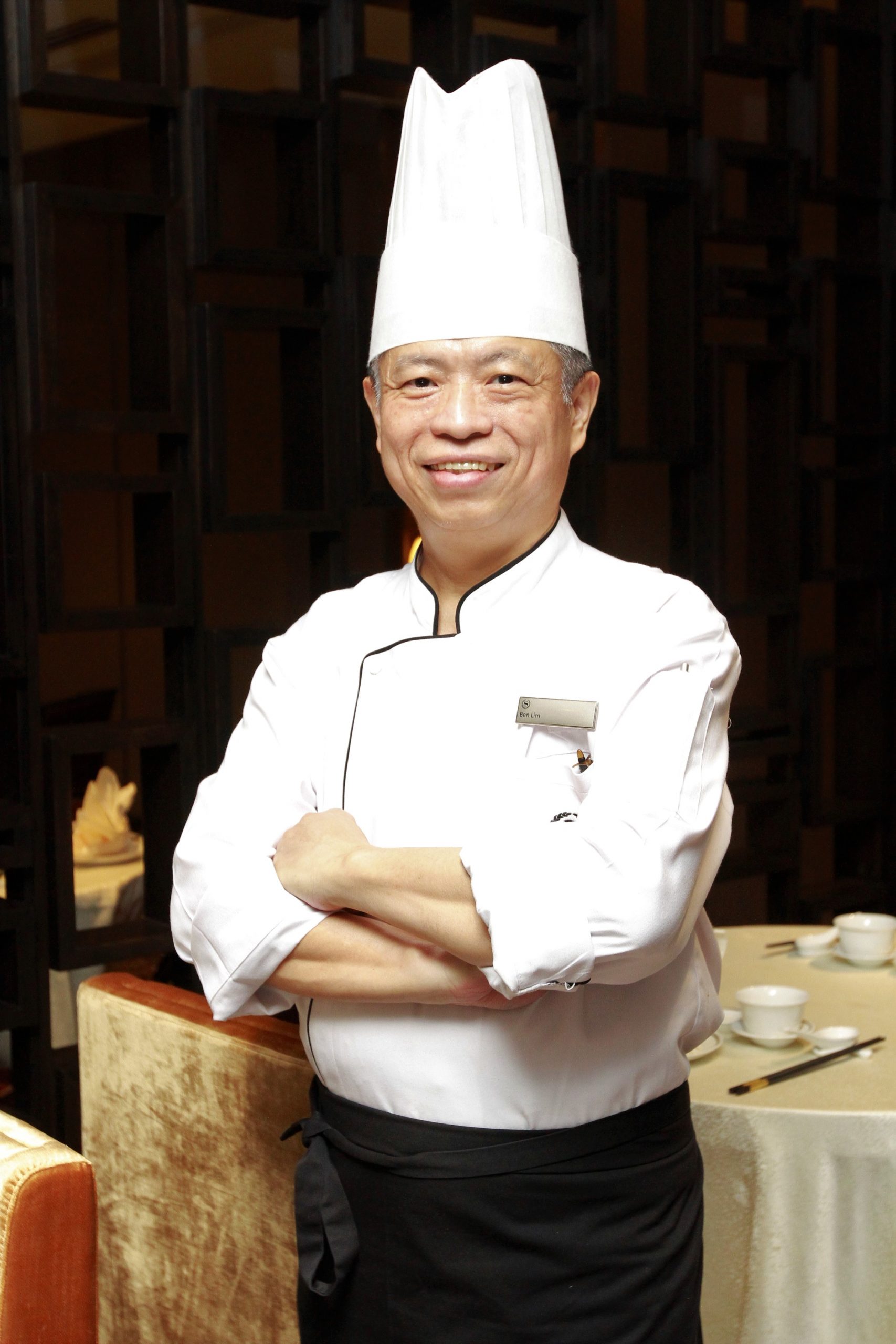 Garoupa Fillet with Eggplant and Spicy Black Bean Sauce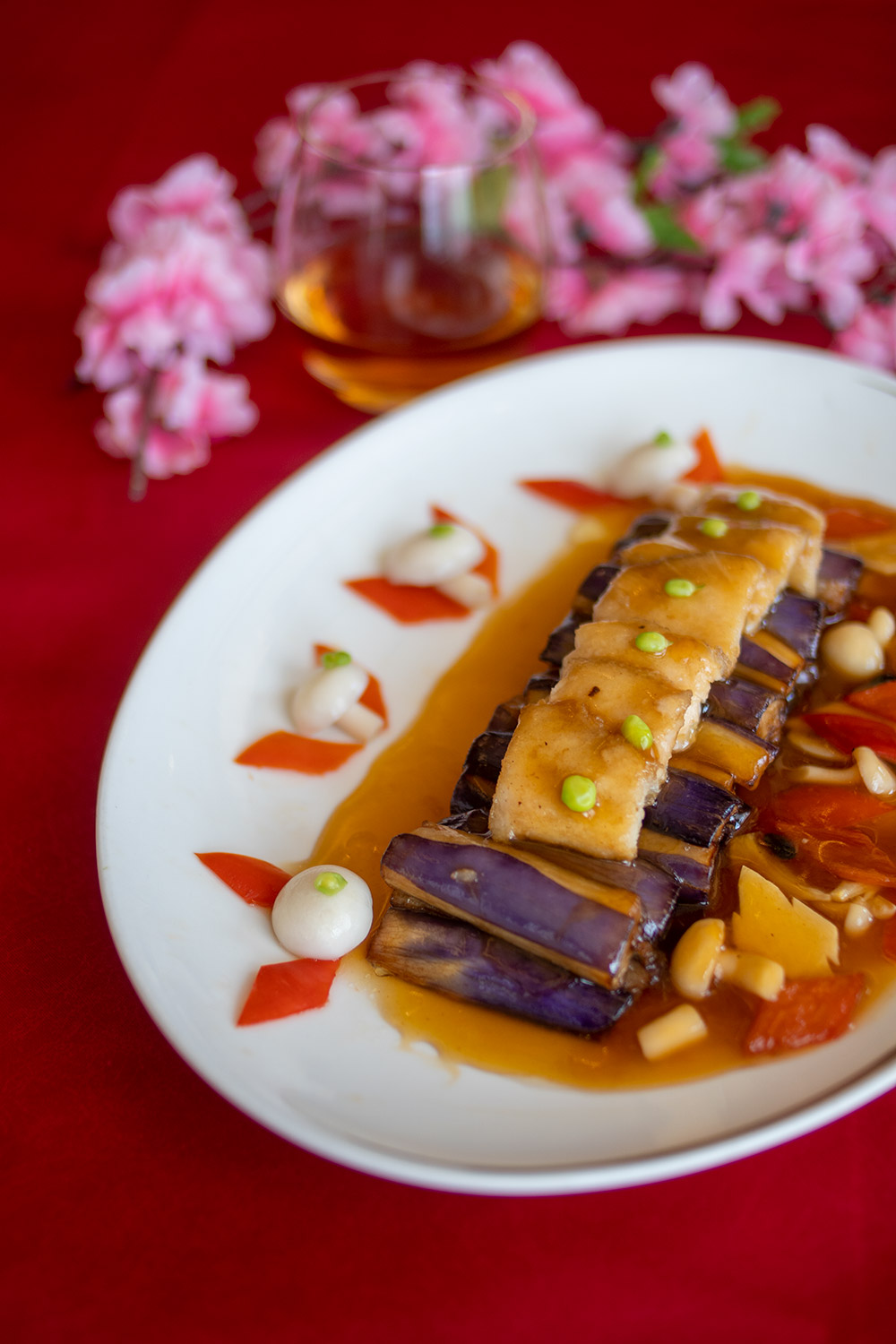 Bite-sized pieces of fresh Garoupa fillet and eggplant are united in a dish that celebrates both the land and sea. Sweet, tangy, spicy, and savoury, it strikes the perfect balance with the signature smoothness of The Glenlivet 12 Years Double Oak. Complex and fruity in nature, this single malt scotch whisky stands up to the bold flavours of typical Chinese cuisine, while also demonstrating an incredibly smooth, velvety texture that doesn't undermine the ingredients in the dish.
200g Garoupa fillet
100g Eggplant (cut into wedges)
1/4 teaspoon minced fermented soy beans
2g sliced red chillis
2g sliced young ginger
(For the sauce)
1/2 teaspoon sweet and sour sauce
1/3 tablespoon soy sauce
Heat up the wok and add a drizzle of oil. Quickly cook the eggplant and garoupa then set aside.
Stir fry red chilli, ginger, fermented soy bean before returning the eggplant and garoupa fillet to the wok. Toss lightly before placing in selected serving dish.
Heat up and combine the sweet and sour sauce with soy sauce in a saucepan. Pour over the top of the garoupa and eggplant before serving.
Sea Cucumber with Beancurd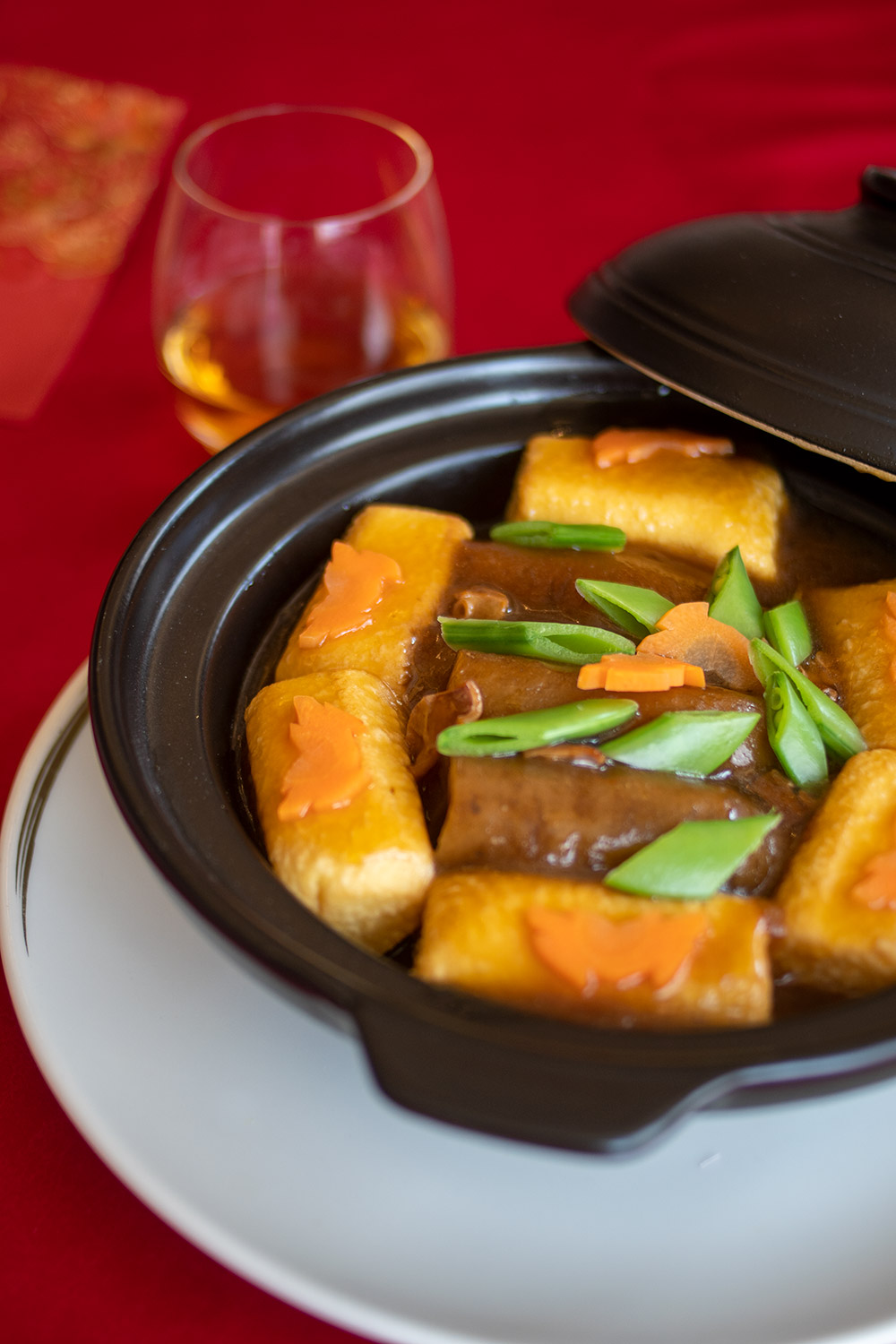 Silken Japanese bean curd and tender sea cucumber make for the perfect vessel for this sweet and savoury dish. It's also the perfect accompaniment to bring out the summer fruits of The Glenlivet 12 Years Double Oak. Fragrant notes of citrus, pineapple and vanilla come alive in this expression, resulting in a pairing that completes and enhances one another.
2 pieces of sea cucumber
3 pieces of Japanese beancurd
3g dried cuttlefish
20g sweet bean paste
20g julienned carrots (cut into batons)
(For the sauce)
1/4 teaspoon oyster sauce
1/4 teaspoon soy sauce
1/4 teaspoon chicken powder
1/4 teaspoon thick soy sauce
First, soak and clean the sea cucumbers. Then cut them into 4 pieces and set aside.
Heat up a wok with a generous drizzle of oil. Fry the Japanese beancurd and set aside.
Stir fry the sea cucumber, beancurd, dry cuttlefish, sweet bean, and carrots and place in serving dish.
Heat and combine the ingredients for sauce before pouring over the dish and serving.
Black Mushroom with Fried Fish Maw and Broccoli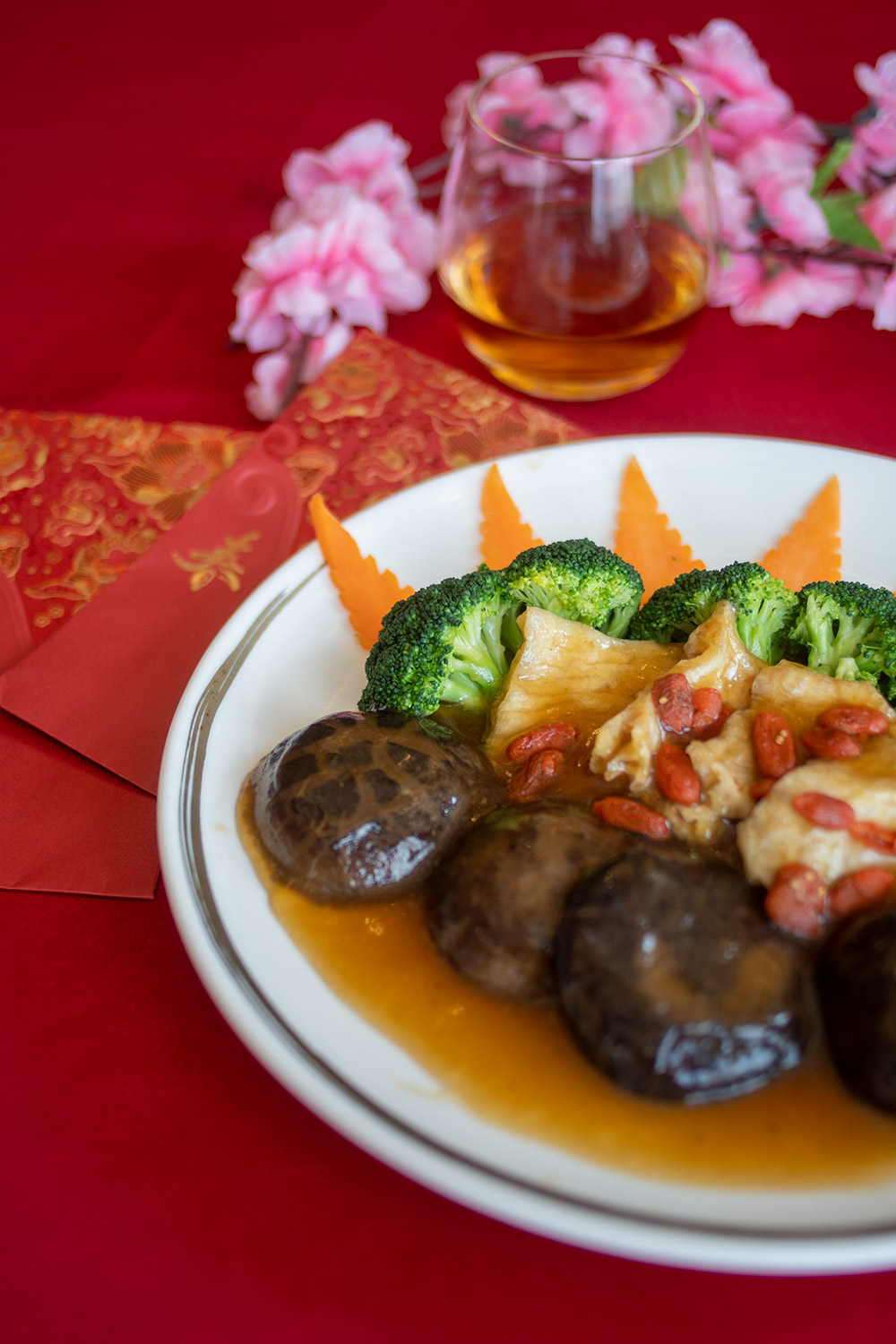 Is it really a Chinese-style feast if this classic dish wasn't on the table? After all, fish maw is considered an auspicious ingredient to eat during the Lunar New Year – as well as an excellent source of collagen. The subtle oak and rich, buttery vanilla flavours that are threaded throughout The Glenlivet 12 Years Double Oak come courtesy of its maturation in European and American casks, doubling the sense of warmth and comfort when savoured together with the meal.
4 pieces of soaked black mushrooms
4 pieces of soaked fish maw
100g of broccoli (cut into florets)
(For the sauce)
1 tablespoon oyster sauce
1/2 tablespoon soy sauce
1/4 teaspoon salt
1/4 teaspoon sugar
Heat up a wok or frying pan with a drizzle of oil. Stir fry the mushrooms, fish maw, and broccoli.
Heat up and combine the ingredients for the sauce. Then pour over the final dish before serving.
If you prefer to leave it up to Chef Ben in preparing your CNY feast, Yue Restaurant is also offering two "Dine at Home" set menus featuring the aforementioned recipes depending on your reunion needs. You can even add-on an option of The Glenlivet 12 Years Old or The Glenlivet 15 Years Old to complete the meal. To view the full menu, click here. For inquiries or orders, you may contact 03 7622 8888, email in at sheraton.petalingjaya@sheraton.com.
Photography: Anson Siau.