Often inspired by astronomy, decorative arts, and mechanical engineering, double-sided watches may look groundbreaking at the first glance – when in fact they've been around for over two hundred years. Not only do they enable their creators to express the full scope of their aesthetic and technical expertise, they also make for unique and complicated models that would delight any collector.
Two centuries later, and we continue to discover more contemporary models, with the recent one being a special dual-dial watch from De Bethune, which may look unassuming at first, but actually reveals an almost magical transformation.
Conceived by the mind of Denis Flageollet, the DB Kind of Two Tourbillon is perfectly reversible and can be sported on either side according to the mood or style of the wearer. It houses a highly sophisticated mechanism based on a complex system of gears and pinions arranged on the front or back of the watch, which enables the hands to turn in the right direction, regardless of the chosen dial.
The watch also features a new calibre entirely developed by Manufacture De Bethune, a mechanical hand-wound movement DB2579 that offers a power reserve of up to 5 days. On the front of the Kind of Two Tourbillon, it displays a dial with a sleek and contemporary design, with central hours and minutes hands as well as a tourbillon at 6 o'clock, complete with a 30-second indication.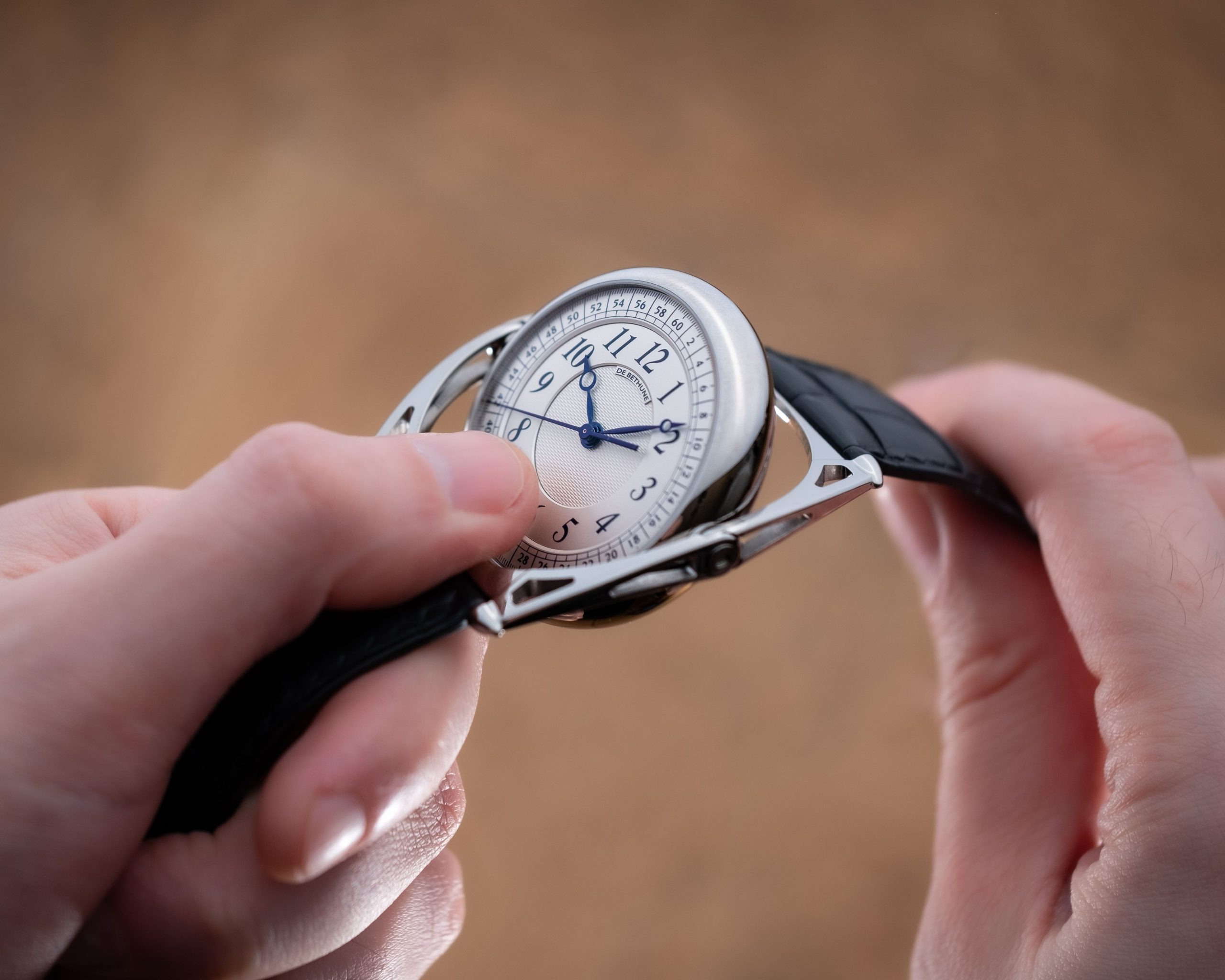 On the other side, the dial takes on a more traditional aesthetic inspiration, with a finely hand-guilloché central part surrounded by the numerals already featured on the dials of De Bethune models such as the DB8 and DB10. It does away with the tourbillon with its seconds, and instead the hours, minutes, and seconds hands are all centrally positioned – a subtle yet extremely technical challenge that speaks of the elegance of this timepiece.
Other details that are featured on the Kind of Two Tourbillon include the complex system of floating lugs that contribute to the "pivoting" of the case. These elements are equipped on each side with a rotating mechanism made up of 28 components. To ensure its reliability, they're fashioned out of stainless materials such as surgical steel or titanium, enabling them to withstand external aggressions such as water, humidity, temperature changes, and continuous contact with the skin.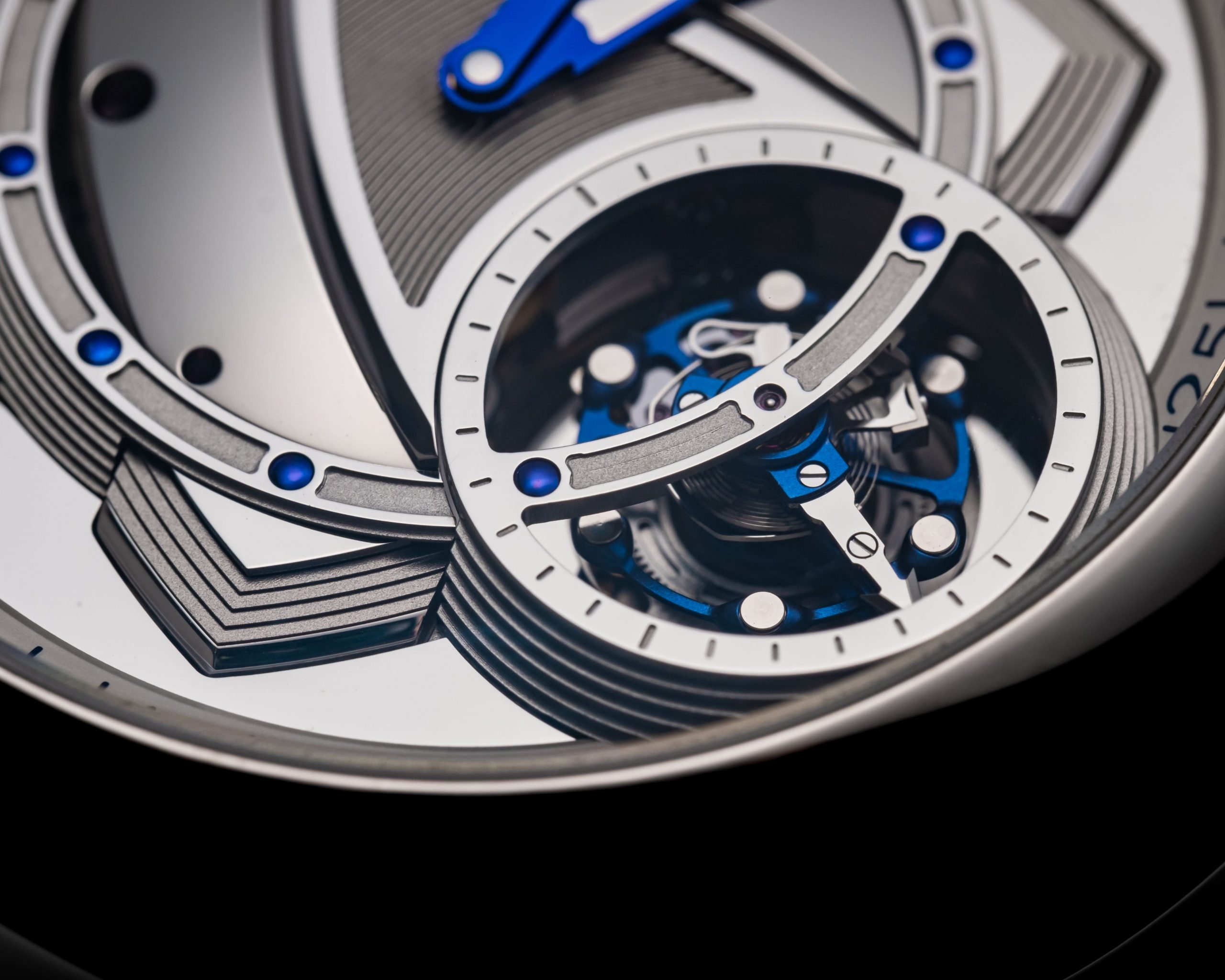 De Bethune also looked to its DB29's middle case as a key element in the pivoting case project. Its perfectly symmetrical shape offers a balance with the floating lugs and its elegant crown totally integrated at 12 o'clock (or 6 o'clock on the other side), creating a natural swivel.
The DB Kind of Two Tourbillon retails for RM975,300. For more details on the watch, visit The Hour Glass or De Bethune's official website.
Photo: De Bethune