Forbes' annual "30 Under 30 Asia" list is out, and we're delighted to recognise the accomplishments of 8 Malaysians who made the cut. These 8 Malaysians were chosen and evaluated by Forbes reporters and a panel of respectable judges, recognising these entrepreneurs, leaders, and trailblazers who are continuing to bring fresh ideas and innovations all around the world.
The 8 Malaysians who made the list include Raudhan Nazran, founder of Accelerate Global, filmmaker Cheyenne Tan, and Jay Perry Ang and Kinder Eng, co-founders of motoguo. The 10 industries represented by the youths range from entertainment and sports to media, marketing and advertising, and e-commerce. 
From Forbes "30 Under 30" Asia 2022 list, meet the 8 Malaysians who continue to set an example for Asia's next generation of youths.
Raudhah Nazran – CEO of Accelerate Global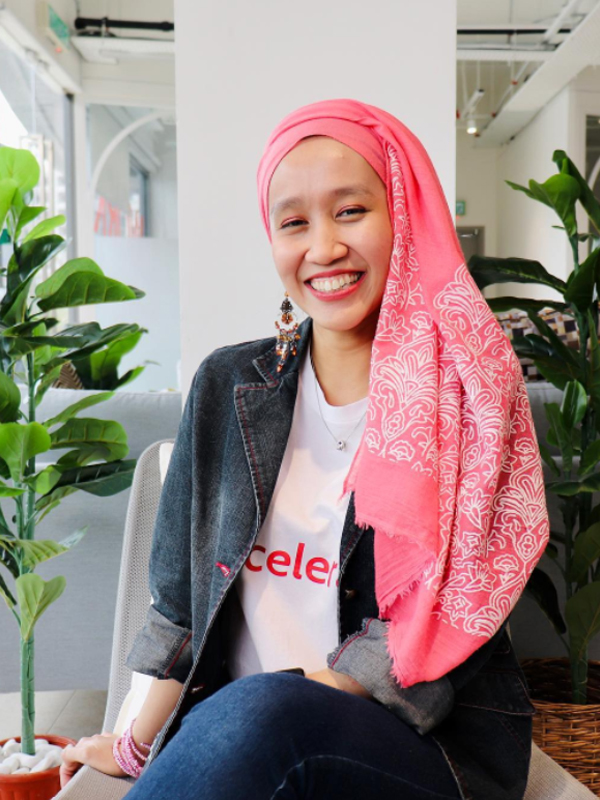 Nur Raudhah Nazran Binti Nazari is a social entrepreneur who is 26 years old. She is the founder and CEO of Accelerate Global, a social enterprise dedicated to reducing youth unemployment around the world. Accelerate Global is a social enterprise that offers a two-week Entrepreneurship Boot Camp and a five-day Career Boot Camp to combat youth unemployment through upskilling programmes. In their first year, they empowered 14 recipients, had a direct impact on 382 people and improved the lives of 500 people. They also pledged their support for the United Nations Global Youth Employment Initiative.  She is listed in Forbes "30 Under 30" Asia 2022: Social Impact.
SYA, who is featured in Forbes "30 Under 30" Asia 2022: Entertainment & Sports category, is a rapper who strives to defy gender and religious taboos and prejudices. "PrettyGirlBop," her debut hit, is about prejudice towards women and acceptance in Malaysia. After releasing her viral freestyle video, Kika, SYA became the first Southeast Asian female rap artist to deal with Def Jam. 'MADAME,' her most recent success, was released in late 2021.
Zenna Law, Elaine Sim, and Sophia Aliza Jamal – Founders of
Pinkcollar Employment Agency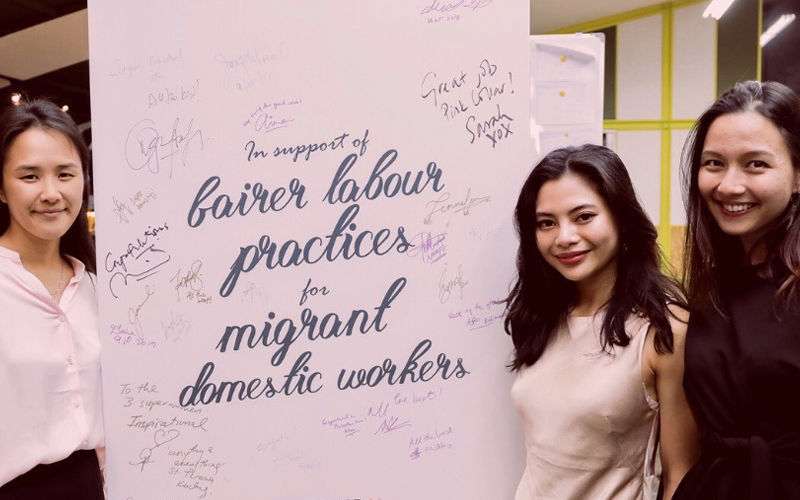 Zenna Law, Elaine Sim, and Sophia Aliza Jamal created the Pinkcollar Employment Agency, the first Malaysian ethical domestic worker recruitment service. With no placement fees or compensation deductions, Pinkcollar gives Filipinos access to secure and ethical jobs. It also teaches students about their legal rights, how to prepare for migration, and how to file grievances. Since 2019, Pinkcollar has placed over 180 such people, saving over $70,000 in recruitment debt, according to Forbes. The trio are listed in Forbes "30 Under 30" Asia 2022: Social Impact list.
Kern Wei Chong – Director of Arts In Motion
Kern Wei Chong is the Director of Arts In Motion and has worked on commercial videos for BMW, Netflix, Asahi, and Chanel, among others. Chong earned a degree in graphic design and advertising from IACT College in Malaysia and began his work as a designer at VLT Kuala Lumpur before joining Arts In Motion in 2017. One of Kern Wei Chong's greatest feats was editing TIME magazine's 'Climate Is Everything' cover in which Malaysian artist Red Hong Yi made a world map out of 50,000 green-tipped matchsticks that were later set on fire to represent the global climate crisis. Kern Wei Chong is listed in Forbes "30 Under 30" Asia 2022: Media, Marketing & Advertising category.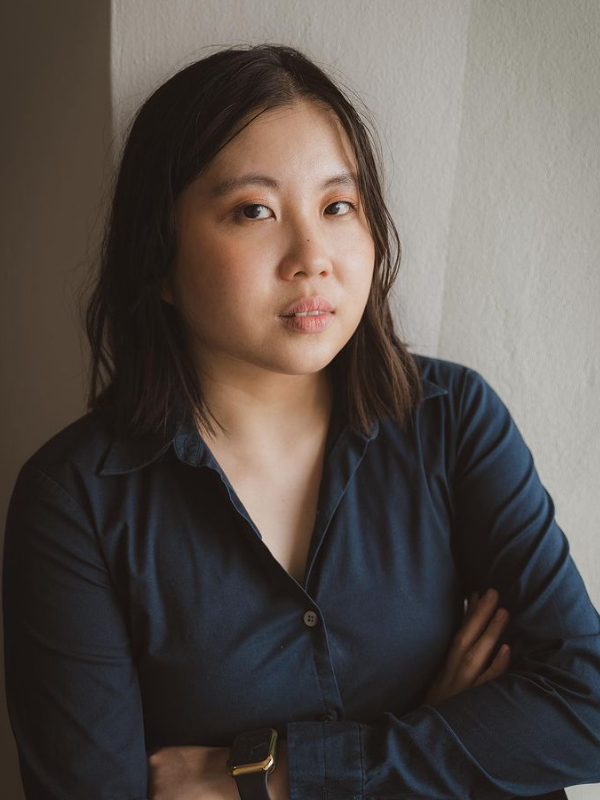 Cheyenne Tan is a young filmmaker whose documentaries are already receiving acclaim and recognition. Cheyenne Tan's film which she co-produced, St. Louis Superman, has been nominated for an Academy Award in the Documentary Short Subject category at the 92nd Academy Awards. Cheyenne Tan also co-produced Shelter, which won the AFI Docs Film Festival's Audience Award for Best Short Film. She is currently a creative executive with Meralta Films. Cheyenne Tan is in Forbes "30 Under 30" Asia 2022: Media, Marketing & Advertising.
Jay Perry Ang and Kinder Eng – Co-founders of motoguo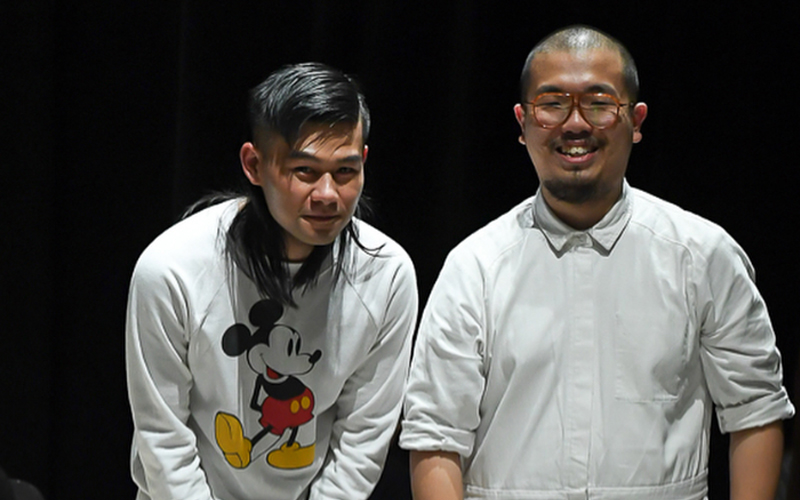 In 2015, Jay Perry Ang and Kinder Eng, along with creative director Moto Guo, co-founded the Malaysian fashion label motoguo. The brand's genderless creations have appeared in Milan, Tokyo, and Shanghai Fashion Weeks, and are designed to confront peculiarity. Motoguo was the first Southeast Asian label to be named to the LVMH Prize for Young Fashion Designers shortlist in 2016. Youn Mille Desirs wore motoguo's Marblelous Mac & Cheese Shirt for Vogue France, and the Mirage Knit was also seen in HBO's Euphoria Season 2.
Sharina Shahrin – Co-founder of Safe Space
Sharina Shahrin is a mixed media visual artist located in Kuala Lumpur who uses computer designs, paintings, photography, and textile installations to address women's rights issues, identity, and society. She is also the co-founder of Safe Space, an event and retreat platform for women to express, connect, and learn. Shahrin is also the special projects coordinator of Rumah Kita, a Kuala Lumpur shelter for pregnant mothers in need. Forbes' 30 Under 30 Asia 2022: The Arts list includes Sharina Shahrin.
Henry Ting – Founder of TTRacing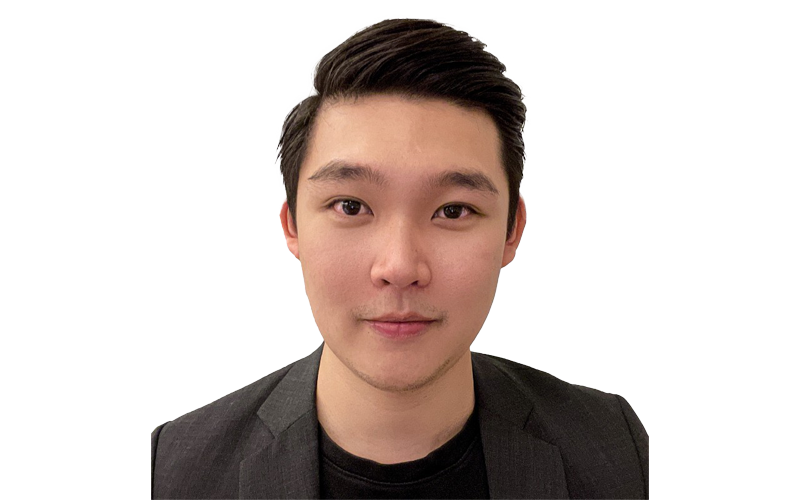 Henry Ting is the 28-year-old founder of TTRacing, the largest gaming chair brand in Malaysia. TTRacing, a gaming chair maker, claims to have serviced more than 300,000 clients and sells roughly 15,000 chairs each month, according to Forbes. It also claims to have invested considerably in product innovation last year. Following the introduction of a new factory line in October, the company plans to expand into Indonesia, Thailand, and Vietnam. Ting was one of the top ten EY Entrepreneur of the Year Malaysia 2021 nominees. Henry Ting is listed in the E-Commerce category of Forbes "30 Under 30" Asia 2022.
Visit www.forbes.com to find out more about Forbes "30 Under 30" Asia Class Of 2022.