Mercedes-Benz A 200 and Mercedes-Benz A 250 AMG are updates in package and technology, the most notable of which is activated with a simple "Hey Mercedes".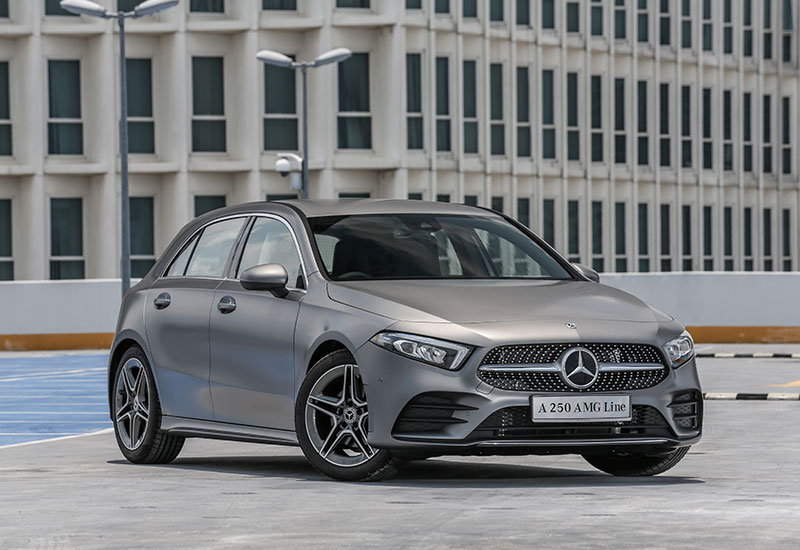 Where premium hatchbacks are concerned, Mercedes-Benz A-Class have proven a forerunner. Updates have catered even more to growing urban needs, as seen in the newly-released Mercedes-Benz A 200 and Mercedes-Benz A 250 AMG.
Here, we've compiled 7 notable features for your consideration.
More space
Mercedes-Benz' most compact hatchback just got that little bit bigger thanks to its Modular Front Architecture 2 platform, which adds 127 mm to its length. This makes way for a boot that is 29-litre larger than the outgoing model, so your road trips are well covered.

Smooth as a shark
Low bonnet and flat LED headlamps contribute to what Mercedes is calling the 'shark-nose' aesthetic. Not only do these trapezoidal lights match the neat grille design, they are equipped with auto high-beam and daylight colour functions (easier on other motorists' eyes – hello guilt-free high-beaming). Rear lights are wider, too.
64 shades of interior
The lighting wizardry is carried on in the new Mercedes-Benz A-Class models. You can now choose from 64 ambient lighting options, grouped in 10 colour worlds that further customise your displays. The result? Sleek little makeovers for a more harmonious interior. Mercedes-Benz knows comfort isn't all suspension and seats – it's the very environment of your vehicle, too.

Keyless entry
Mercedes-Benz A 200 and Mercedes-Benz A 250 AMG introduce another class first: KEYLESS-GO function. It's about time the smaller models get this treatment of convenience. As per standard, you can then begin your drive in Eco, Sport, Comfort and Individual modes.
"Hey Mercedes"
That's all you have to say to activate the voice command assistant. This intelligent system controls operation and infotainment systems in response to phrases like "I'm warm" or "Play Nickelback" (should you choose to say those words, Mercedes doesn't judge.)
Seamless MBUX
The A-Class is a creation borne of function – it's not flashy or particularly fast, but it shines where it needs to. A large star in its constellation is the Mercedes-Benz User Experience infotainment system, controlled by voice and touch. Key features include touchscreen, centre control touch pad, and touch control buttons in the steering wheel. At one glance, the elongated screen is stylish without effort and clean without fuss.
Between two horses
Both engines are petrol-powered, but naturally, the AMG model offers more power. Mercedes-Benz A 200 comes with 1.3-litre inline turbocharged 4-cylinder engine, while the Mercedes-Benz A 250 AMG is fitted with a 2.0-litre turbocharged 4-cylinder engine. These result in minor output, top speed, and acceleration changes, but the bulk of the difference lies in the AMG trim.
All pictures thus far have been of the AMG model. Check out the Mercedes-Benz A 200 here: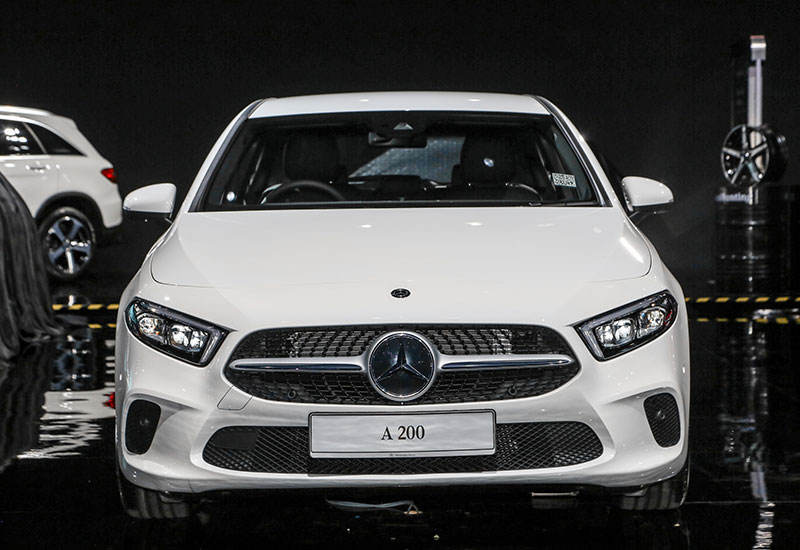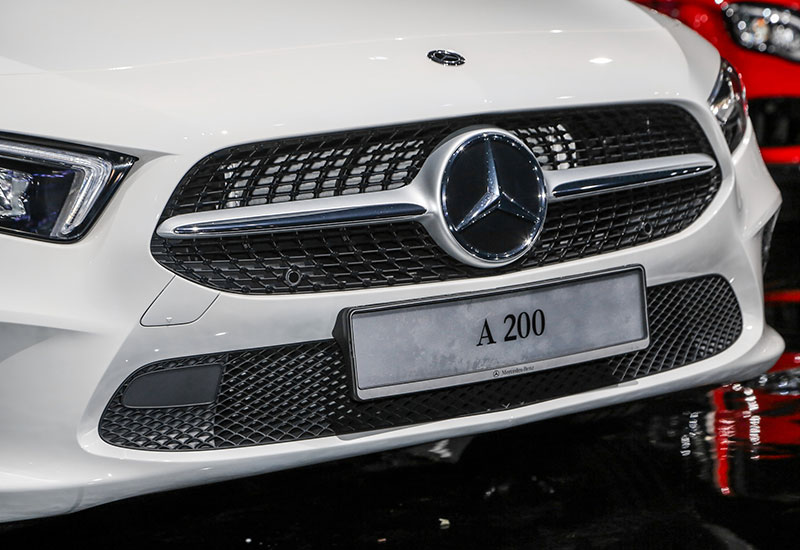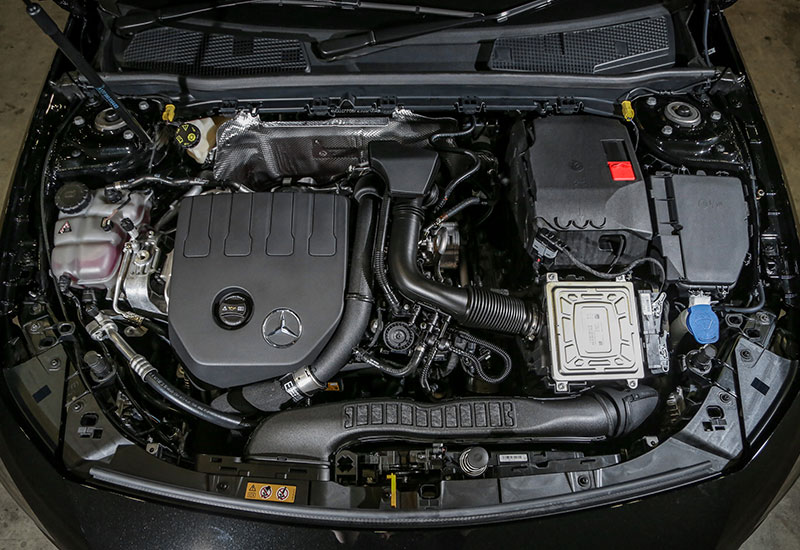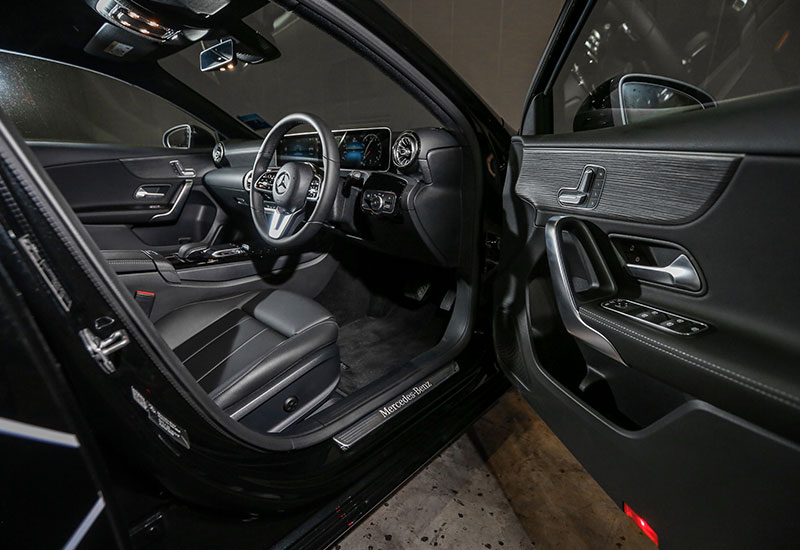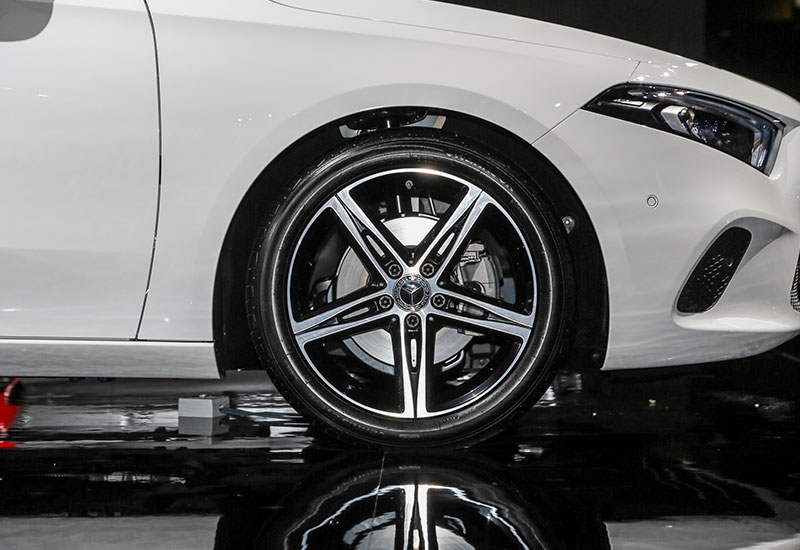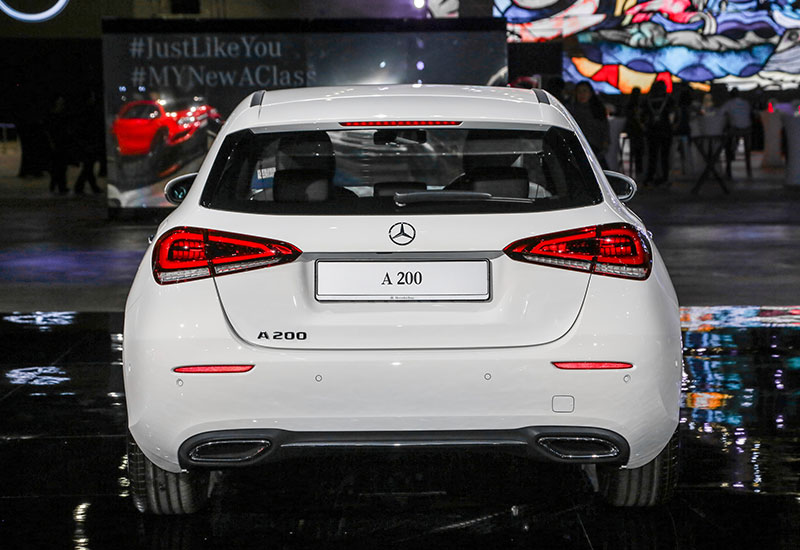 (swipe left for more)
Mercedes-Benz A 200 and Mercedes-Benz A 250 AMG are priced at RM227,888 and RM263,888 respectively, with four-year unlimited-mileage warranty and Plan A financing option available.
For more, visit the official website.
Images: Mercedes-Benz Malaysia