Go for a run carrying nothing but the Ionic on your wrist and you'll still be able to check your real-time pace, distance and elevation.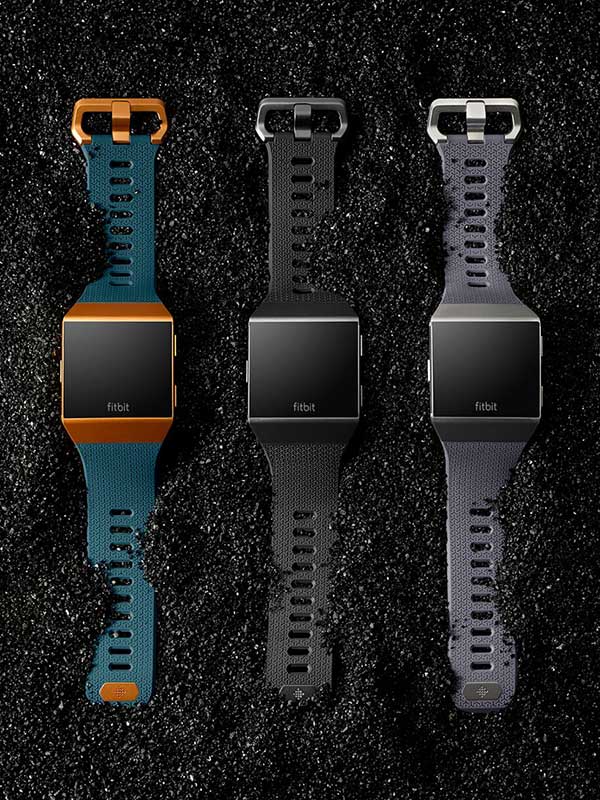 Since its founding 10 years ago, Fitbit has made a name for itself as the pioneers of wearable technology, leading the market category until today. Tech geeks will prove no stranger to the brand's fitness trackers such as the Fitbit Flex and Fitbit Alta, as well as its first smartwatch revealed in August last year, the Fitbit Ionic.
After months of anticipation and envy of friends who purchased the watch overseas, local Fitbit fans can finally get their hands on the Fitbit Ionic in Malaysia!
For the rest wondering what's so great about it, we breakdown seven key features of the Fitbit Ionic that make fitness and life a breeze for today's fast-paced generation.
Save the hassle with automatic activity tracking
With the Ionic, you don't necessarily have to swipe through your watch to track your workout. Simply start your workout – be it running, biking, weightlifting or other gym exercises – and it'll track your performance for you. During runs, the Auto-pause function on Run Detect will even automatically pause your workout when you stop at a traffic light and resume tracking as soon as you start again.
Monitor pool workouts with swim tracking and water-resistance
Now with Fitbit's new Swim and water-resistant (up to 50m) features, the Ionic can even track your pool laps, duration and calories burnt during your swim.
You may also be interested in: Waterproof gadgets to own for a splashing good time
Work on your fitness goals with Fitbit Coach
Another new feature of the Ionic is its dynamic personal coaching, which provides on-screen guidance for every move and routine. Whether it's cardio, legs day, back day or more, Fitbit Coach adapts based on your feedback to help you work on your fitness goals better.
No phone, no worry with built-in GPS tracking
Again, it's all about convenience with Fitbit's first industry-leading integrated GPS in a watch. Go for a run carrying nothing but the Ionic on your wrist and you'll still be able to check your real-time pace, distance and elevation, then review your performance on the app later when you're done.
Leave your wallet behind too with Fitbit Pay
Cashless and cardless payments are increasingly in trend right now, and Fitbit aims to meet the demand with its new Fitbit Pay feature. The Ionic's in-built NFC chip allows you to access your credit cards for payments on-the-go so you can stop by that convenience store after your run without carrying your wallet with you. Though still in works in Malaysia, Fitbit is confident it will launch here by the end of the year, in addition to over 10 available markets across the globe.
Motivate workouts with internal music storage
Amp up your workout with music, minus your phone, by storing over 300 songs, plus downloads from Pandora playlists or music stations on the Ionic. Disclaimer: you'll need wireless earphones or speakers to make full use of this feature.
Access apps and personalise your watch with the Fitbit OS
Since the Ionic runs on Fitbit OS, it benefits from two new updates released alongside the smartwatch launch – the Fitbit App Gallery, where you can select the apps you want to display on your watch; and Fitbit Labs, which allows you to personalise your own watch face so. Other than that, you can even access popular apps like Strava and Starbucks straight from your watch!
The Fitbit Ionic is priced at RM1,399 and is available starting January 21, 2018 across major retail partners like Harvey Norman, All IT Hypermarket, AONE Plus supplies and services, Best Denki, Timekeeper and Thunder Match Technology in Malaysia. It comes in three stylish colours including silver grey with blue grey band, smoke grey with charcoal band, or burnt orange with slate blue band.
For more information, visit the official website here.
Images: Courtesy of Fitbit