Say goodbye to a tangled mess and hello to convenience and audio excellence with these five wireless earphones.
While many claim that ditching the headphone jack on the iPhone 7 was a huge mistake on Apple's part, there is no denying the rising popularity of wireless earphones and headphones today. Sure, some of us may have developed an attachment to our good old wired earphones, but trust us, once you have experienced how tremendously convenient wireless earbuds are, you'll be wondering why you had any doubts about them before.
Whether you're looking for next-level sound quality, a new fitness music companion or a tangle-free audio solution, there are many wireless earphones in the market today to cater to your needs. Here are five of our picks for the best overall audio experience.
Beats X Earphones
Beats by Dre is no stranger to the audio market, so it's a big thing to say that the Beats X is a revolutionary step away from their traditional earphones and headphones. More accurately known as neckbuds, which means they are not entirely wireless, the Beats X hang comfortably over the neck so you can leave them on standby and put them on whenever you want. Probably the biggest perk of the Beats X is the Fast Fuel charging, in which a 5-minute charge gives you two hours of playback, while a full-charge gives you up to 8 hours of battery life. W apple.com
Bragi Dash Pro
An upgrade to its predecessor, the Bragi Dash, the new Bragi Dash Pro makes the perfect fitness music companion with its sophisticated AI technology. The in-ear biometric sensors monitors your activities and health while providing live audio feedback of your performance. At the same time, the true wireless earphones produce high-quality sounds that mute out your surroundings through its Passive Noise Isolation technology. It also features one-touch effortless Bluetooth pairing with your Android or Apple device, or you can store your favourite tracks in the 4GB internal memory to play when you're away from your phone or other devices. W bragi.com
Bose QuietControl 30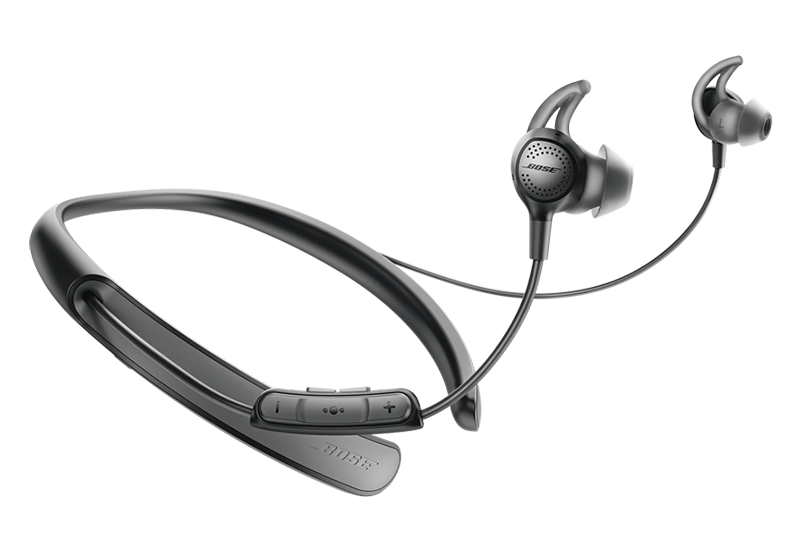 Like the Beats X, the Bose QuietControl 30 features a neckband design contoured to ergonomically fit around your neck. As its name suggests, the QuietControl 30 allows you to control how much you hear from your surrounding environment so you can focus on listening to your music, answering your call, or just blocking out noise entirely to concentrate on work. Plus, the supported Bose Connect app allows you to access additional features like an auto-off timer, battery readings, a Music Share library with friends, and easily switch between Bluetooth devices. W bose.com
Apple Air Pods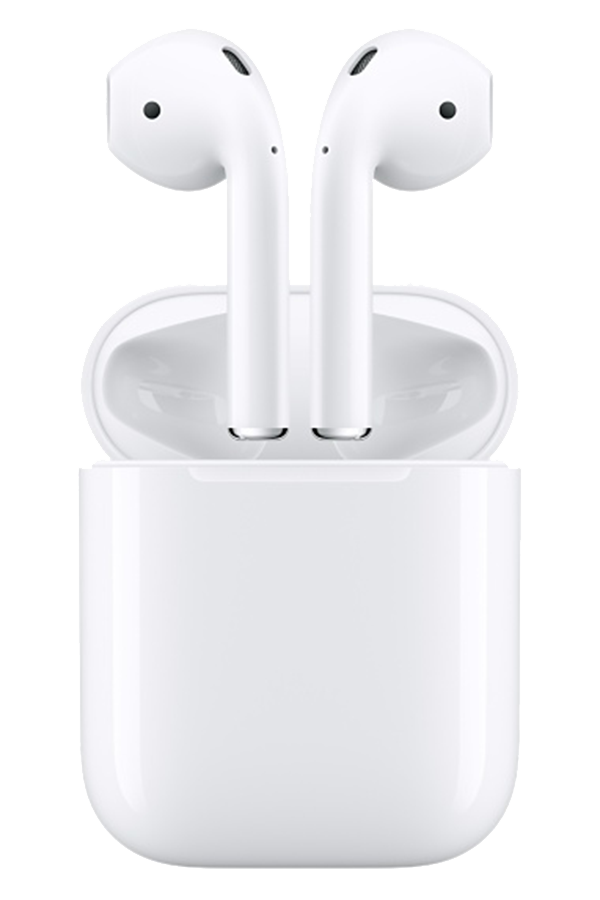 Launched only slightly after the Beat X, Apple's Air Pods are the true wireless alternative to the former neckbuds and the more popular option thanks to its pairing with the iPhone 7. However, the Air Pods do actually make a compelling statement on its own, especially with the W1 chip that automatically detects when you place either one or both pods in your ears and instantly connects to your Apple device to play music. It also comes with a charging case that allows multiple charges for a total battery life of over 24 hours. Not to mention, the Air Pods give you quick access to the beloved Siri with a simple double-tap. W apple.com
Jaybird X3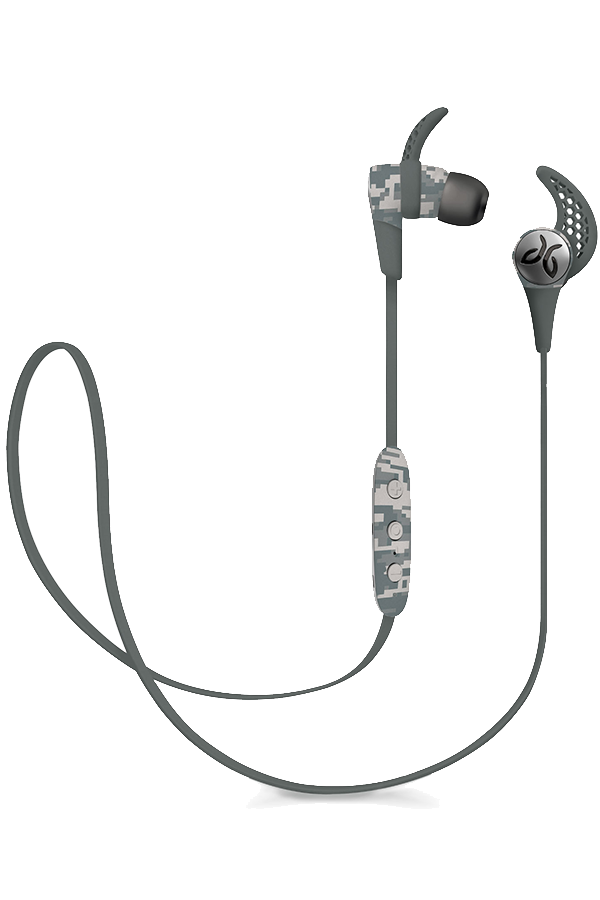 The Jaybird X3 is another great sports and fitness companion for music lovers. The third-generation of the iconic X series has received a number of improvements, including prolonged battery-life, a more secure fit, and most importantly, better audio quality. Every Jaybird X3 set comes with a variety of ear buds and fins to ensure an optimum fit and the double hydrophobic nano coating keeps the earphones sweat-proof for even the most active user. That's not all – with the MySound app, available on both Apple App Store and Google Play, you can also customise different sound profiles to suit your mood. W jaybird.com