German beer is great, but don't you thirst for something different?
Most bars start out with a group of people who want an ideal spot to drink together. That's certainly the story of the cousins behind Taps Beer Bar.
Coming from a radio background, Alvin Lim  knew little about running logistics and operations for a bar. So he learnt from scratch. "We started tailoring our beers according to what sells best. I'd say 40% are light beers, 40% medium, and the other 20% seasonal or specialty beers with higher alcohol content," Alvin shares.
Today, Taps is spreading the message to #DrinkBetterBeer across two outlets and four pop-up stores (At Ben's Independent Grocer IPC and DC Mall, Lot 10, and The Saw Emporium, Penang). Malaysia's foremost craft beer joint recently moved its Mont Kiara outlet to Plaza Arkadia in Desa Parkcity – its second major outlet after the Changkat flagship.
We caught up with Alvin to find out why craft beer is here to stay.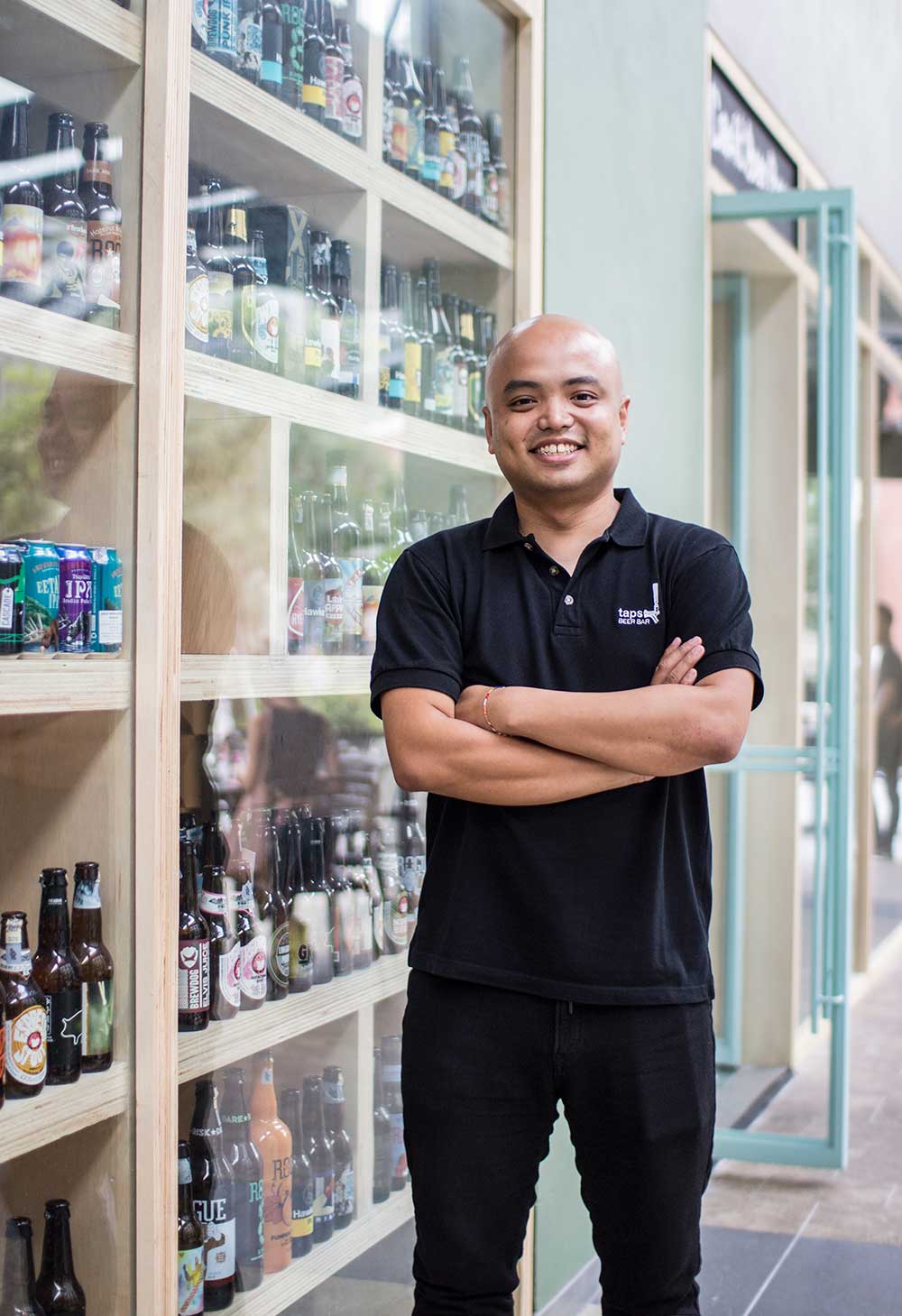 It's the next natural step
While knowledge of wine and whisky can breed connoisseurs, beer is still viewed as the best bang for your buck, and therefore, the most accessibe. Alvin thinks it's time we upgraded our beer game from the same old commercial selections – simply because there's so much more of the world of hops to explore.
Taps distributes to over 140 outlets in Klang Valley, Penang, and Johor, because as Alvin says, "The more people learn about craft beer, the better."
Quality for money
Adventurous beer drinkers may shy away from craft beer because of its price, but Alvin says it still pays to drink good beer. "Yes, beer has quality standards too, and you get value for your money."
The extra charges cover tax and import fees. This is because Malaysian laws changed in the 80s to restrict breweries of any scale from opening in the country.
You can travel the world through flavours
Think of Taps as the gathering place for brews from all around the globe. From 43%-alcohol Scottish brew (be careful to sip Sink The Bismark shots, not chug!) to lemongrass ales and chilli porters, these crafts carry the narratives and passion of their native brewers. Each brewery can make up to 200 types of beer, and Taps wants to showcase as many as possible.
"We have 180 types of beer at any point, both on tap and bottled," Alvin says. Having picked up the love for craft beer from his cousins in Australia, where craft beer is well appreciated and distributed, Alvin and his sister (main business partner) knows that variety truly is the name of the game.
The fun never ends
Taps' beer paddle is a great way to ease your way into craft pours. Based on your preferred tastes (fruity, sour, light, bitter, etc.), the staff at Taps can recommend three brews that might tickle your fancy.
"Craft beer is no longer a trend – it's a staple beverage in every bar. The trend is in the style of beers. Like fashion, the clothes are always there, only the design changes," Alvin explains. Last year sour and Gose (salty-sour) beers were huge. This year, it's all about hazy IPAs carrying strong flavours.
It's made by people who care about beer
Yes, it's a bit of a cliche, but patience and passion actually pays off in the brewing process. The alcohol content of every brew depends on how much sugar is in it, and how long it is fermented. Sugar is converted into alcohol through carbonation. Therefore, the longer beer ferments, the more potent it becomes.
The addition of yeast and temperature control play a part too. For example, lager takes a long time to brew as it is made at 8°C.
Brew masters tailor their beers to unique perfection, which makes them rare and all that more enjoyable. That's how you know as far as good beer goes, it can only be rewarding to step out of your ordinary.
See more of what awaits at Taps Beer Bar on the official site.
Photography & videography: Gan Yew Chin