Hangzhou-Shaoxing-Ningbo Expressway will stretch over six lanes for 161 km, making it the largest solar highway in not only China, but the world.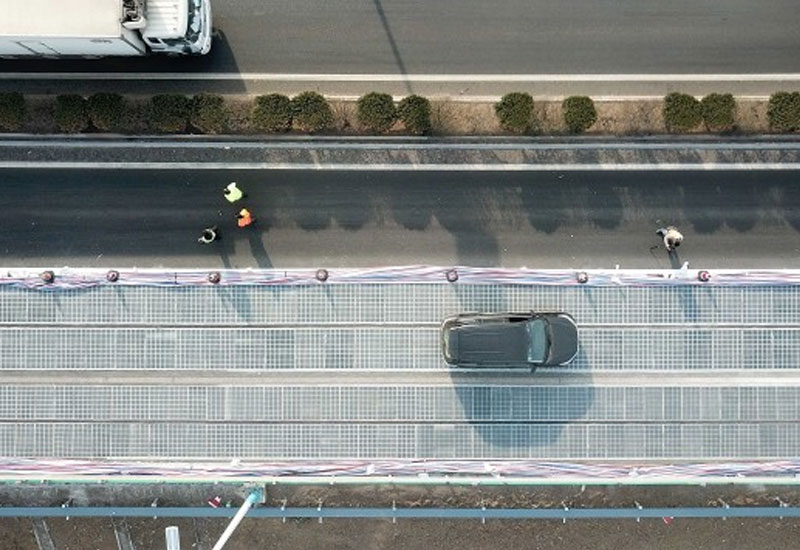 China is the world's largest producer of solar energy. So, it's no surprise that by 2022, it will also boast the world's longest solar highway.
This 161-kilometre-long stretch in Zhejiang has a total of six electric lanes. It connects Hangzhou and Ningbo and will allow optimal travel at 120 km/h.
This marks a 20-30% increase in average speed, thanks to smart system and vehicle management. Comprehensive sensing, monitoring and early warning system features will also help manage traffic. It will also be equipped for autonomous vehicles.
Hangzhou-Shaoxing-Ningbo Expressway comes after the 1km Jinan solar expressway was open for testing in December. Beijing Youth Daily reports that it was vandalised and had parts stolen barely a week after opening.
Nevertheless, this latest superhighway will soon be able to power electric vehicles on the move thanks to brilliant application of photovoltaic technology.
Here are three reasons it's worth your attention.

Photovoltaic cells will soon charge cars on the move
The road will be made of insulation at the bottom, photovoltaic panels in the middle, and transparent material on top. When it opens, electric cars will have to recharge at outlets in service zones and emergency bars.
However, the next step will be adapting wireless mobile system to charge EVs on the go by the wonders of electromagnetic induction coils.
Tolls are paid automatically
We know that tolls can be a major contributor to traffic congestion, so this should be a welcome change. Sun Zhang, a railway expert and professor at Shanghai Tongji University, said this is achieved using a chip installed in all vehicles, similar to systems currently used in UAE, Japan, and Singapore.
Of course, this also means drivers will not be able to skirt their way around toll payments anymore.
Automatic driving becomes safer
On top of that, the expressway will make automatic driving simpler and safer thanks to adaptive road environment. This technology aims to reduce damage from accidents.
"Sensors installed within the vehicles and on the road can react faster than humans when emergencies occur and detect malfunctions so as to ensure road safety," explained Professor Sun.
If all goes according to plan, China's solar Hangzhou-Shaoxing-Ningbo Expressway will be open to traffic in the year 2020. Till then, there will be certain quarters apprehensive about its success, especially since it promises to halve travel time despite being short of one less lane on each side compared to the current highway.
Source: Global Times