Apple's AirTags are meant to help even the most absent-minded or forgetful keep track of their things. Attach one to your keys, slip one into your backpack, keep one on your luggage and should any of them go missing, relocating them is as easy as launching the Find My app and have your phone direct you straight to it.
Banking on the hundreds of millions of iPhones, iPads and Mac devices all around the world, AirTags send out a secure Bluetooth signal to nearby devices, which in turn send the location of the AirTag to iCloud. Via your personal Find My app, you'll be able to track, locate and even see it directly on a map. On top of that, the whole process is anonymous and encrypted so your privacy is never compromised.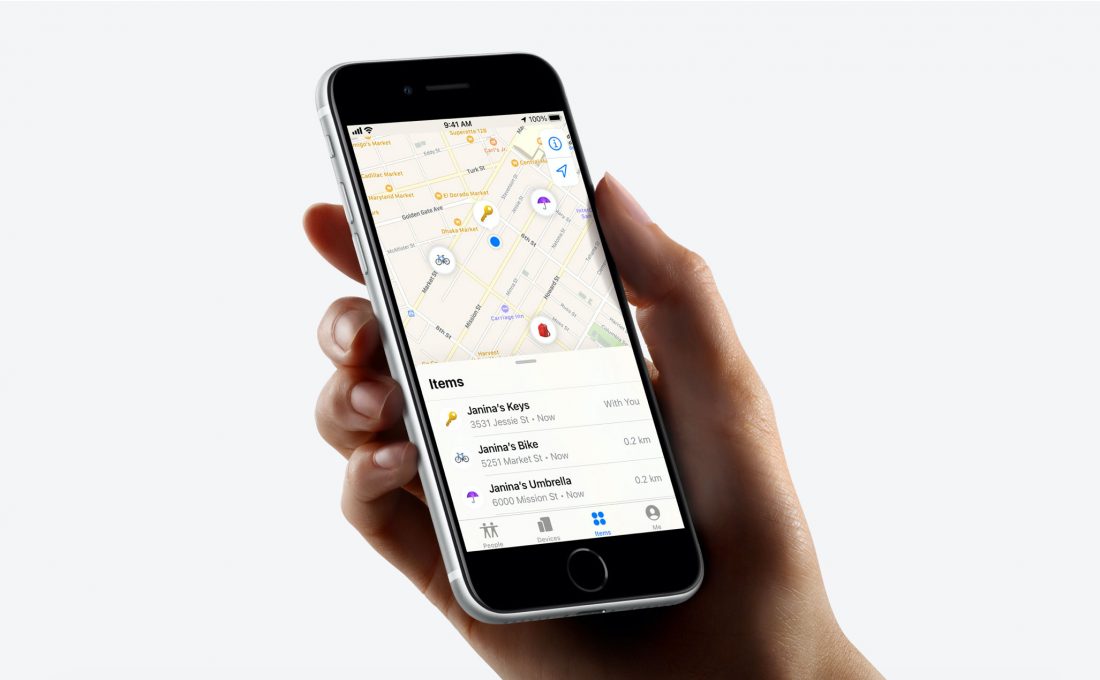 Just like all Apple devices, AirTags can be put into Lost Mode. When it's detected by a device in the network, it'll automatically send a notification to you. It also has NFC capabilities so you can opt to share your contact info with the person closest to it to get in touch with you. If something is stolen, you can also activate the inbuilt speakers to sound an alarm alerting everyone nearby the AirTag of the theft.
On paper, it's created for tracking and locating misplaced items, but like with everything in life, a little ingenuity brings ample opportunities in this era of technological wonder. Here are 3 life hacks proving that you don't have to lose an AirTag for them to be useful.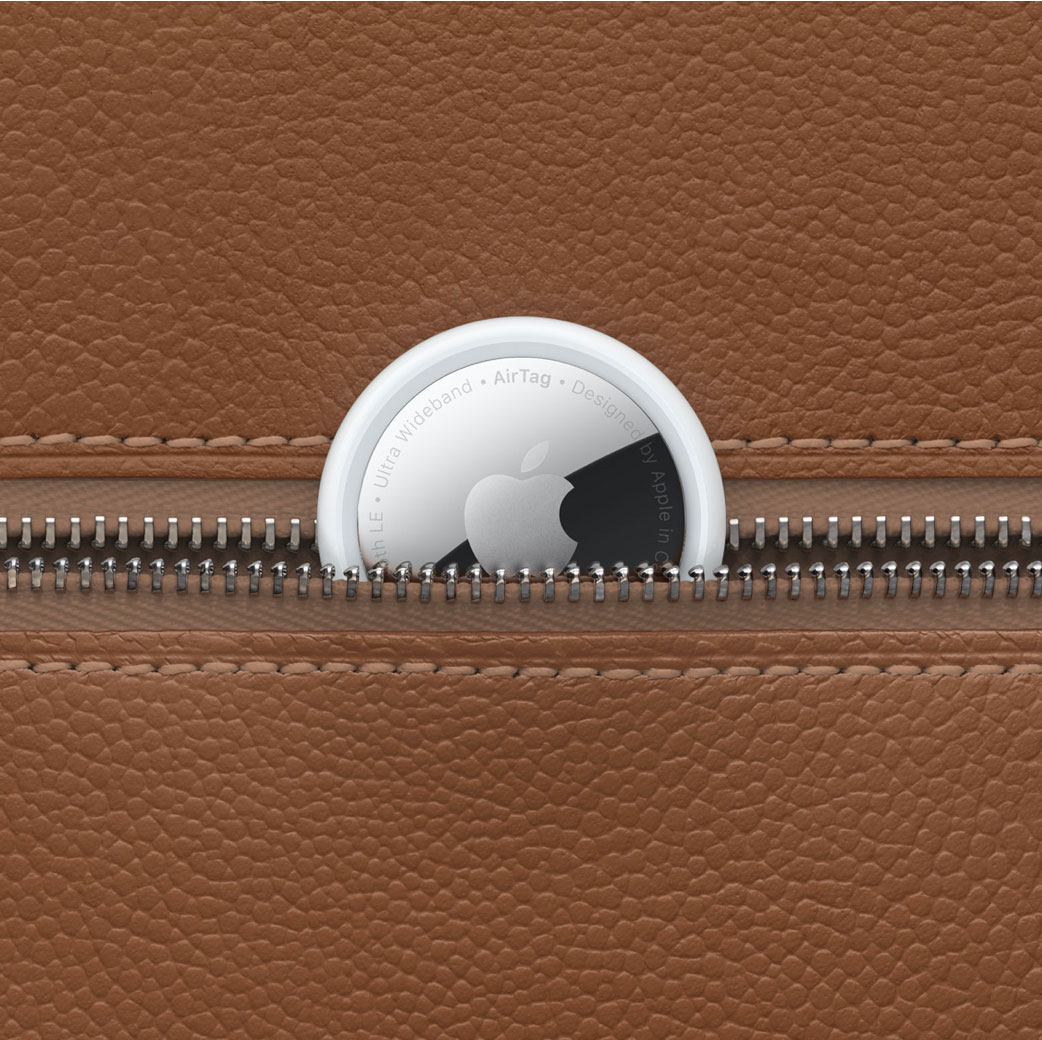 Ever been at an important social event and run out of contact cards? We have. The AirTag with its NFC capability allows you to share your phone number and other information quickly and easily by just tapping them to other NFC-equipped smartphones. It doesn't work as seamlessly as a proper NFC business contact card that will import contact details – instead it directs the receiving phone to a webpage with your details – but it's still a nifty thing to have around in times of emergency.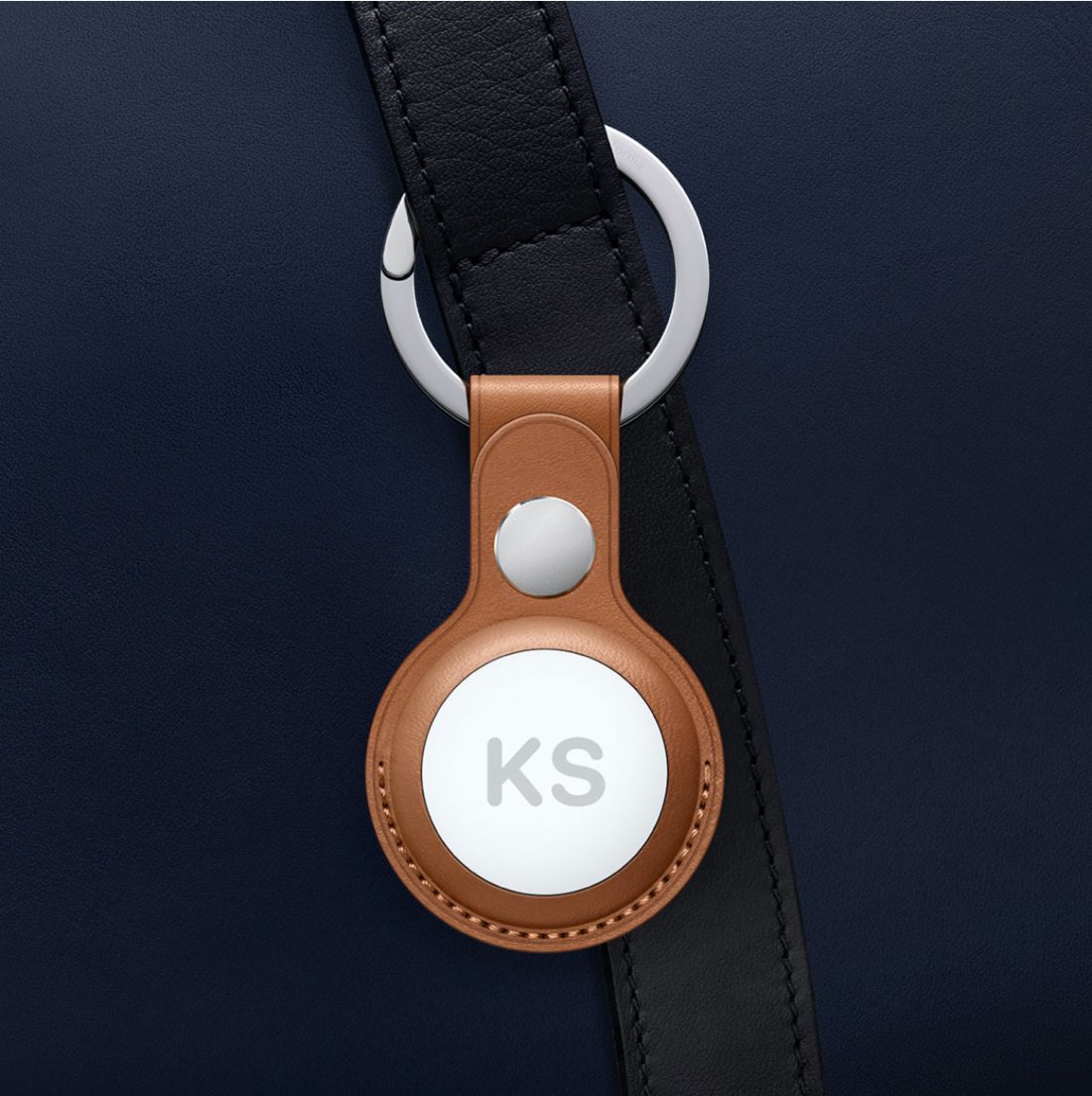 Water-resistant and small enough to be attached to even a cat's collar, AirTags are perfect for flighty cats and dogs. Should they sprint out of the gates and fail to find their way home, just turn on your Find My app, locate that particular AirTag and be brought directly to your furchild. If you're concerned about their ability to fend for themselves, again the NFC comes in handy; along with your contact number, you may include a message that requests for a kind Samaritan to perhaps keep an eye or hold on to your pet until you get to it.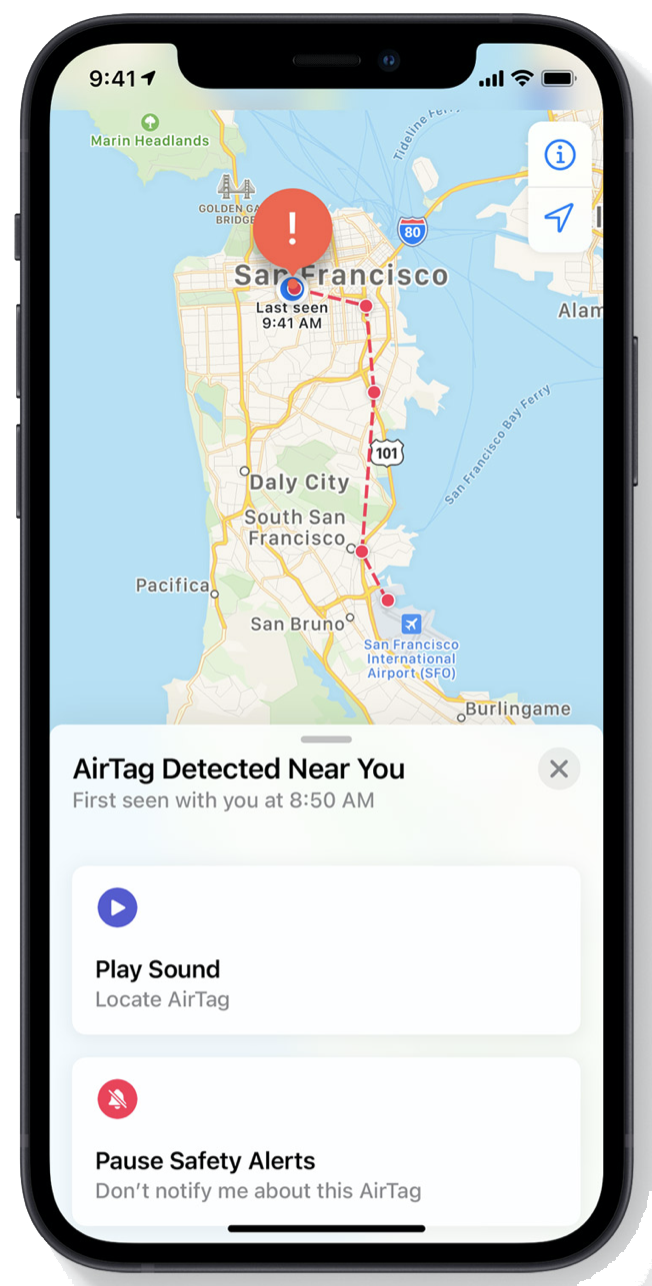 Runners tend to carry as little on them as possible when they're out on the road for many safety reasons. One thing that's been hard to leave behind are phones, a device vital for calling for help, among other things in an emergency. Now runners can just carry an AirTag with them and still have their routes tracked by family and loved ones on Family Sharing. This is applicable beyond running of course. Use it to track yourself anytime and anywhere you're feeling unsafe so you may go about your day knowing that someone somewhere at least knows where you are – and sound the alarm if something goes wrong.
On that note, unwanted tracking is also easily detected if being stalked is a concern. Designed to discourage unwanted tracking, your iPhone will detect that an unrecognised AirTag is travelling with you and send you an alert. After a while, if you still haven't found it, the AirTag will start playing a sound to let you know where it is. These alerts are only triggered when an AirTag is separated from its owner, so don't worry if you happen to be travelling with people with AirTags on them.