Your favourite light, frothy Netflix guilty pleasure is back, offering even more entertaining escapades and indulgent drama this time around. Yes, Emily is still in Paris, still navigating her adventure abroad through macaron-coloured glasses, skipping along the city's rues as an upbeat accordion plays in the background, probably by a lanky man in a beret.
While the show's first season brought us dreamy locations that fuelled our every fantasy of what Paris should look like, the new episodes see Emily expand her horizons ever so slightly beyond cliché postcard destinations, whether that's visiting a Moroccan bathhouse, or having a leisurely lunch in a cemetery.
Rest assured, however, there's plenty of idyllic, Insta-worthy locations to go around this season. From movie-star resorts in St Tropez to cruise boats along the Seine, here are 13 places from season two of Emily in Paris that you can add to your Paris bucket list.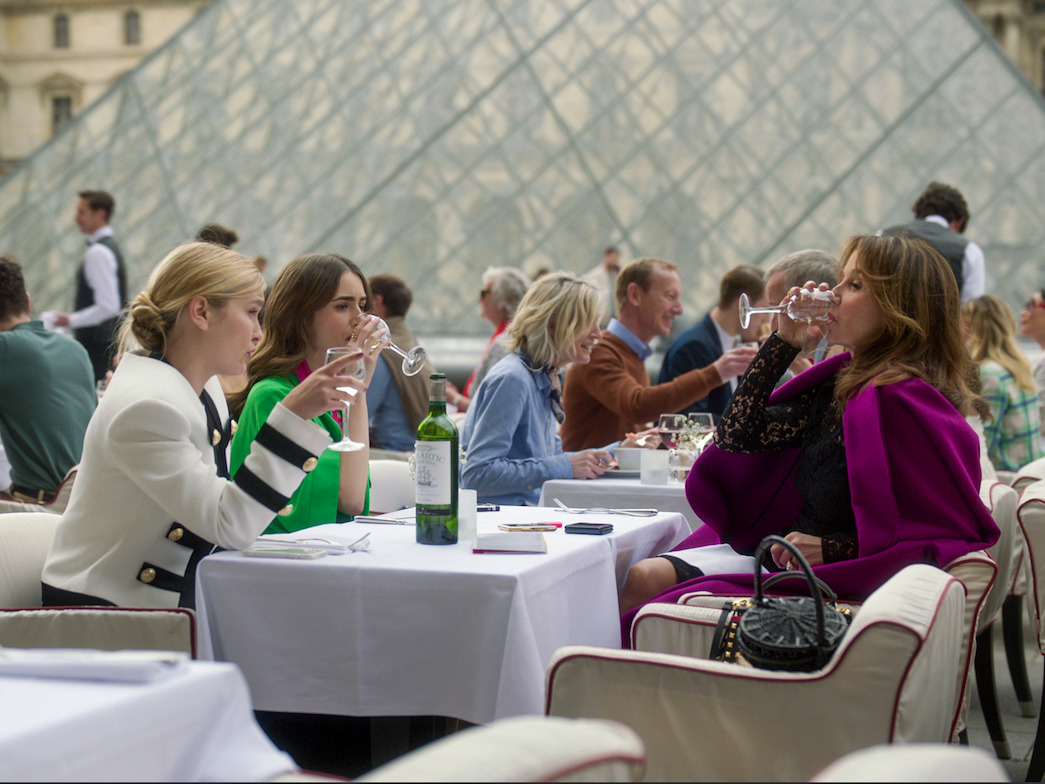 Season 2 picks up where we left off, with Emily waking up to consequences of her night with Gabriel, her downstairs neighbour. As she is consumed with guilt for betraying her friend, Camille, who happens to be his on-again, off-again girlfriend, matters are made more awkward by the fact that Emily's marketing firm represents Camille's family business.   
For a post-meeting lunch, Emily, Camille and Sylvie head to Le Café Marly, perhaps in the hopes that the luxury restaurant's spectacular views of the Louvre, old-world interior, and menu of meats, grilled fish and cocktails will distract from Emily's thinly veiled discomfort. 
Grand-Hôtel du Cap-Ferrat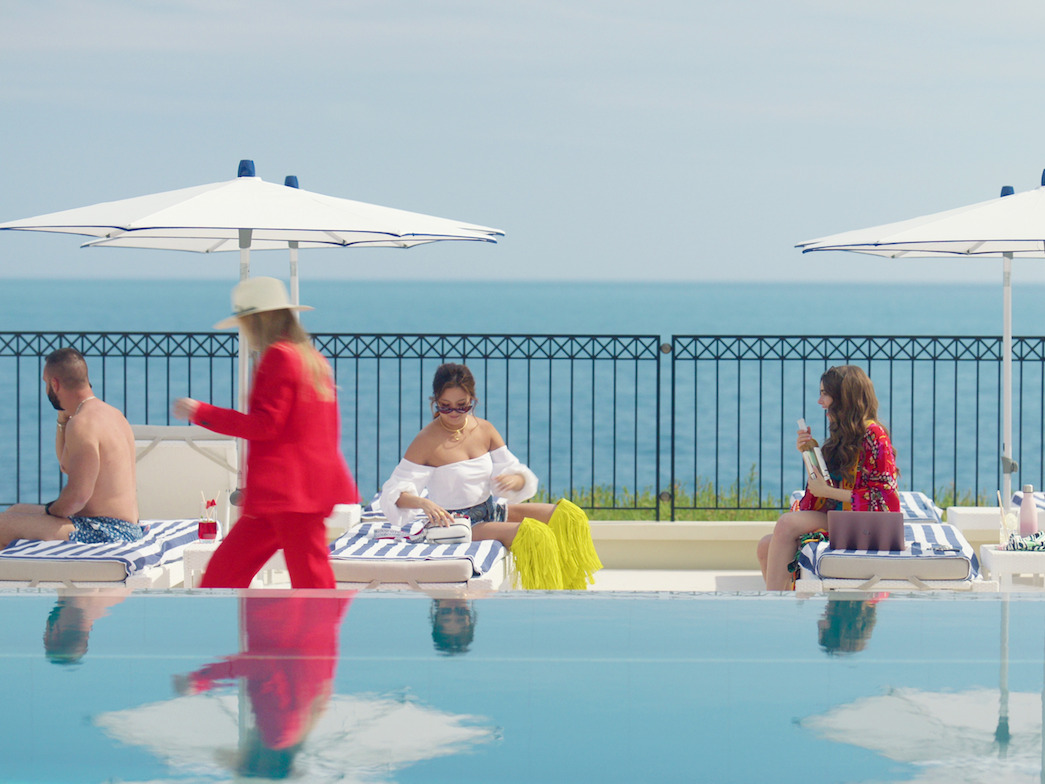 A romantic getaway takes a sharp turn when Emily is abandoned by wealthy heir Mathieu Cadault on a luxury train ride to sunny Saint-Tropez. Still, there are worse places to end up alone for the weekend than Grand-Hôtel du Cap-Ferrat, a lavish resort located between Nice and Monaco. Oozing French Riviera glamour, the hotel's white walls have seen the likes of celebrities from Elizabeth Taylor to Angelina Jolie, while its rooftop swim club boasts a pool that Brigitte Bardot took swimming lessons in.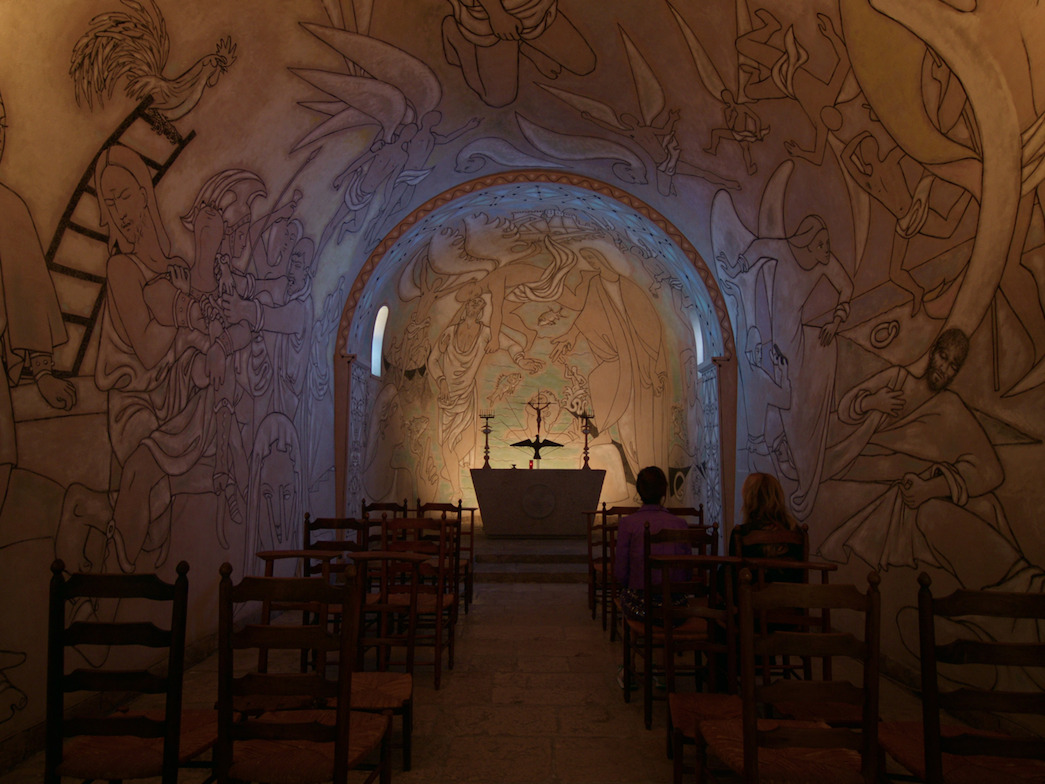 In between raging chateau parties, beachside cocktails and yacht lounging on their impromptu girls' weekend away, Emily and Camille manage to squeeze in a quiet heart-to-heart moment in the Chapelle St-Pierre at Villefranche-sur-Mer. The pair marvel at the stunning frescoes created by artist Jean Cocteau in the 1920s, some depicting scenes from the life of St. Peter, others representing the lives of his own friends.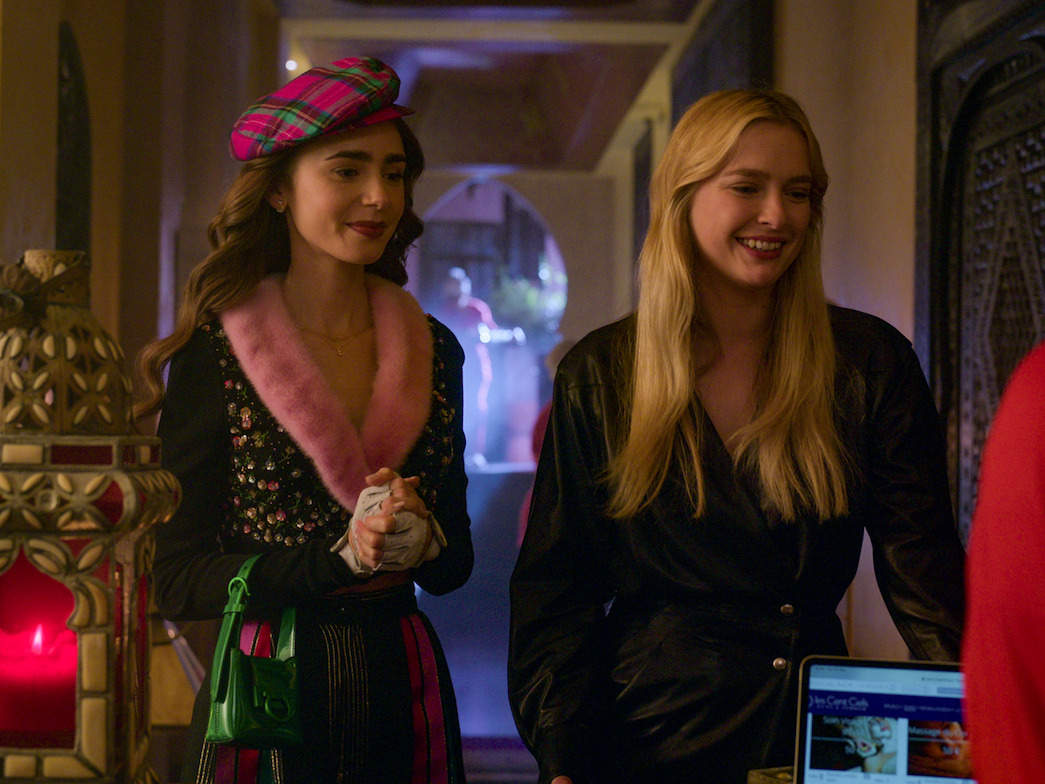 A constant theme running throughout the show involves Emily's absolute bewilderment at the fact that the French do things a little differently than in her homeland. Those stark cultural differences are highlighted once again on a spa outing at an Moroccan hammam in Paris' 11th Arrondissement, where a bathrobe-clad Emily sticks out like a sore, prudish thumb among a group of topless French women in the Arabic-style bathhouse. 
Overdressed or not, visitors to the Hammam Les Cent Ciels in Paris or Boulogne are treated to an otherworldly haven of relaxation, surrounded by ornate walls, antique lanterns and floor mosaics while they cool off in the pool or enjoy a full body scrub and massage.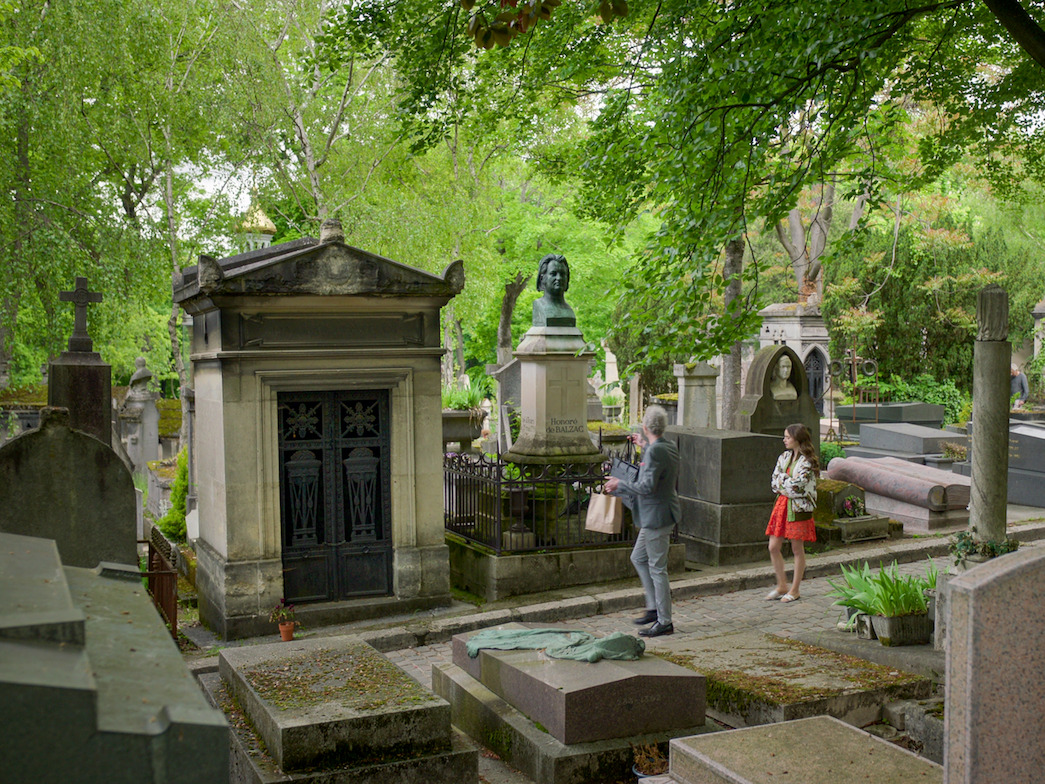 As a particularly morbid birthday treat, Emily's co-worker Luc takes her on a celebratory picnic at his favourite cemetery, Père Lachaise. For Luc, appreciating life and contemplating death goes hand in hand, he explains as they settle down for lunch in front of art critic Honoré de Balzac's resting place. Honoré should feel honoured, considering that the prestigious Père Lachaise cemetery is home to the graves of many other famous names including Chopin, Jim Morrison, Edith Piaf and Oscar Wilde.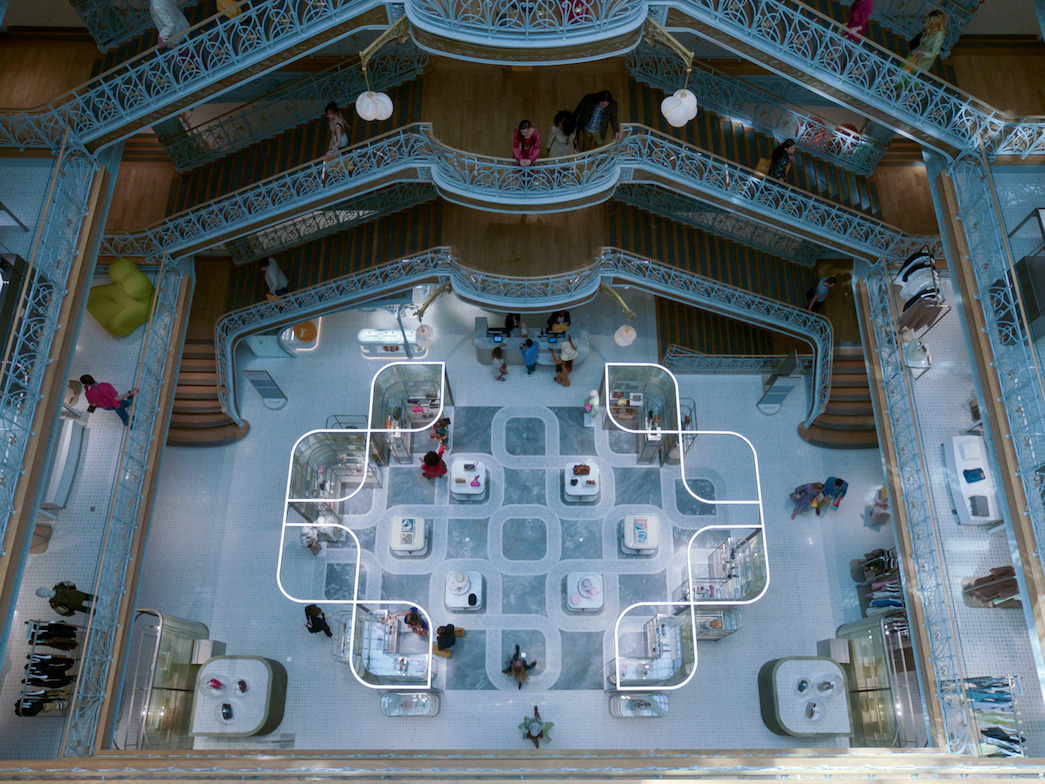 In an effort to bond while improving their rudimentary French together, Emily and her French class partner Petra decide to practice their language skills while shopping at the luxury department store, La Samaritaine. Communications signals must have gotten crossed as Emily finds herself caught up in Petra's grab-and-dash shoplifting stunt. 
Having shuttered in 2005, the historic La Samaritaine was resurrected when LVMH bought it over, covered every corner with luxury designer brands, and reopened it in June 2021. The revamped department store makes another appearance later in the season as the venue for the 'Scents & Sensibility' Laboratoire Lavaux launch event.
Emily's slow progress on the road to French fluency pushes her to seek alternative methods to immerse herself in the language, such as going to see classic French films in a classic French cinema. Le Champo is the venerated arthouse cinema Luc takes Emily to, where the significant figures in French film history like Claude Chabrol and François Truffaut were known to frequent. Visitors to the historic two-screen theater might catch the same French New Wave film Emily and Luc watched, Jules et Jim, or possibly chance upon a '90s indie flick, depending on the day.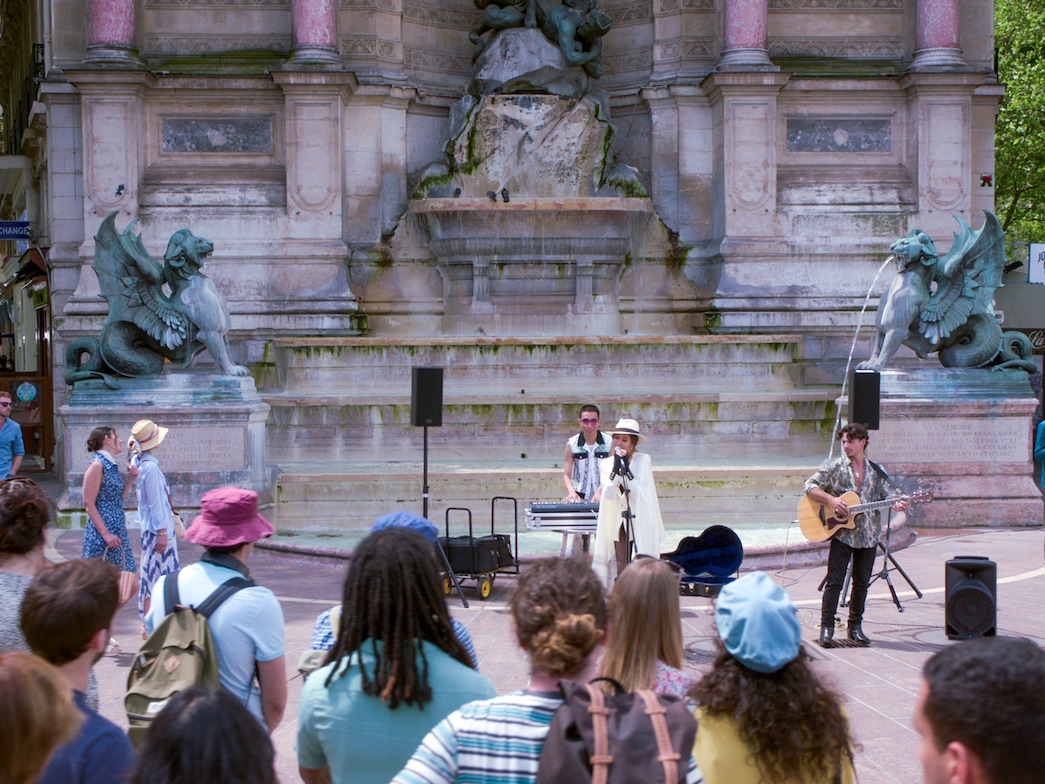 Found between the boulevard Saint-Michel and the Place Saint-André-des-Arts in the 6th arrondissement of Paris, the monumental Fontaine Saint-Michel was constructed during the French Second Empire by architect Gabriel Davioud. It is also the spot that served as the grand backdrop for Mindy's debut busking performance, during which she donned a cape jacket and sang a rendition of All By Myself while fighting a French mime for stage preeminence.
Tortuga Galeries Lafayette Paris Haussmann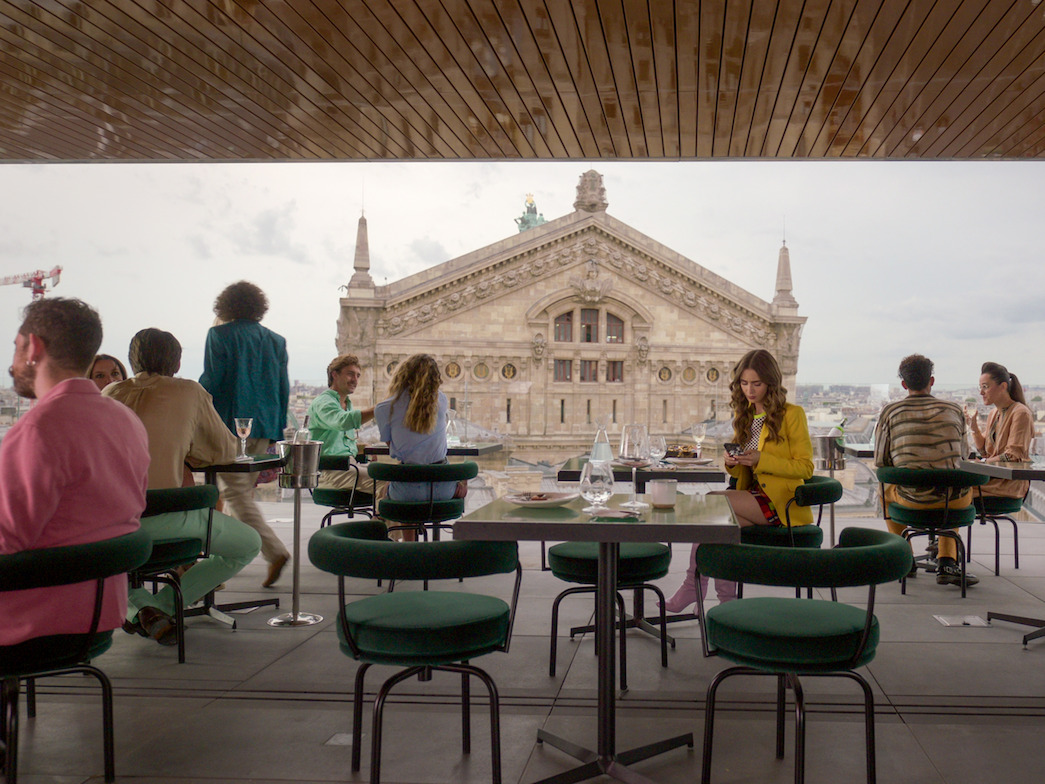 Perhaps to symbolise their rising above this complicated love triangle, Emily and Camille choose the high-end rooftop restaurant, Tortuga Galeries, to have their reconciliatory meet-up. The fish-focused restaurant sits atop the iconic Galeries Lafayette Paris Haussmann, with views overlooking the Palais Garnier opera house, sprinkled with occasional glimpses of the Eiffel Tower.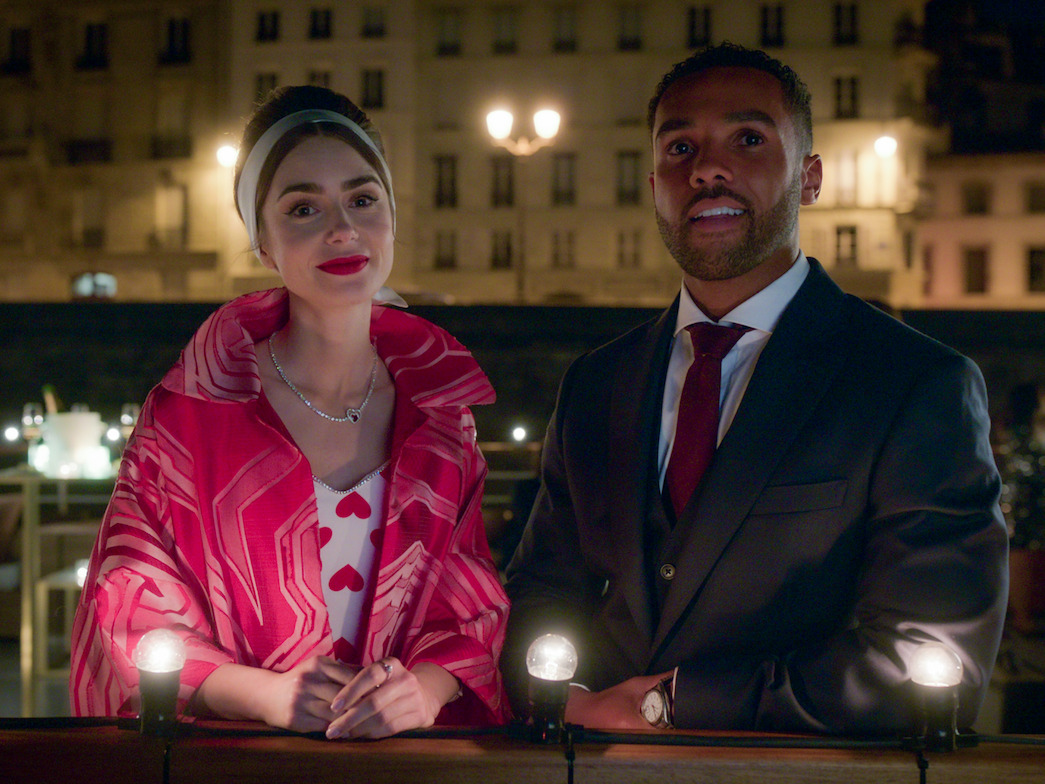 Celebrating the romance of the city, the team at Savoir throws a launch party for Chopard's Happy Hearts collection on a bateau mouche. In addition to making a marvellous floating venue for parties, these cruise boats traverse the waterways of Paris, offering unparalleled views of the City of Light's best sights. The specific cruise boat featured on the show, named 'Le Paris', accommodates up to 220 guests and provides such a charming experience that even Paris cynic Alfie is nearly won over by the end of the evening.
Shangri-La Paris, Huatian Chinagora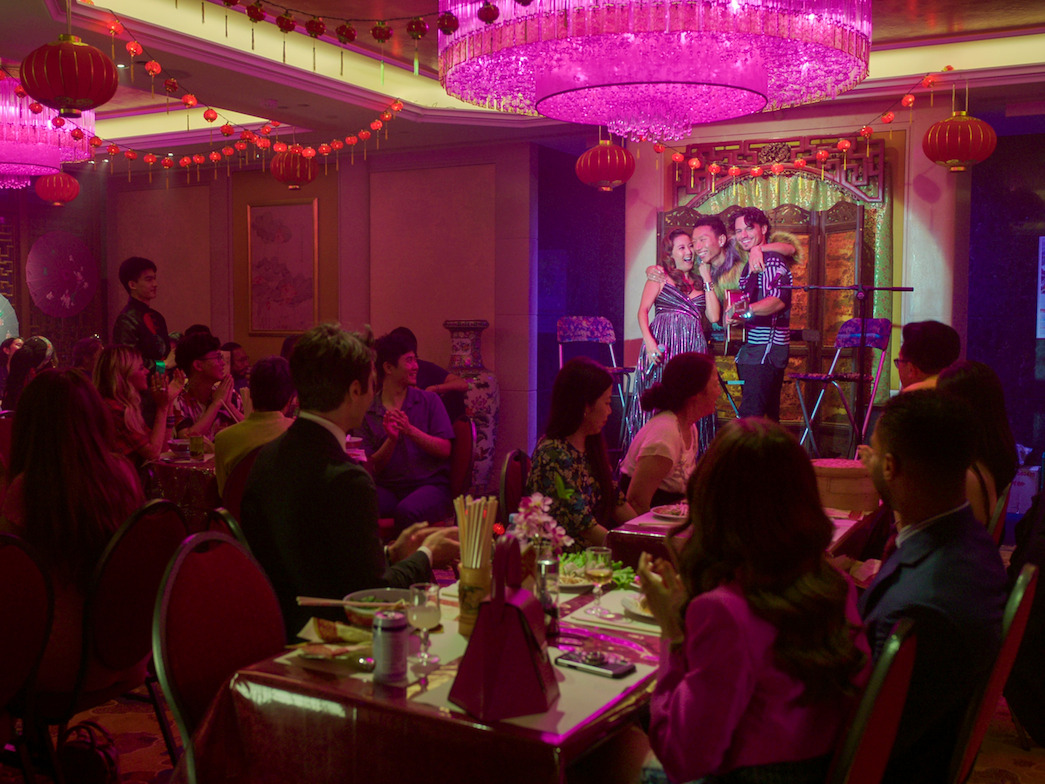 Mindy's budding singing career leads her to a supper club gig in an Asian-themed dining establishment, which based on exterior shots seems to be inside the Hotel Huatian Chinagora. Overlooking the Seine and Marne rivers, the building certainly stands out with its Chinese-inspired architecture. The real shooting location for the supper club performance, however, was at the Shangri-La Paris hotel near the Trocadéro Gardens.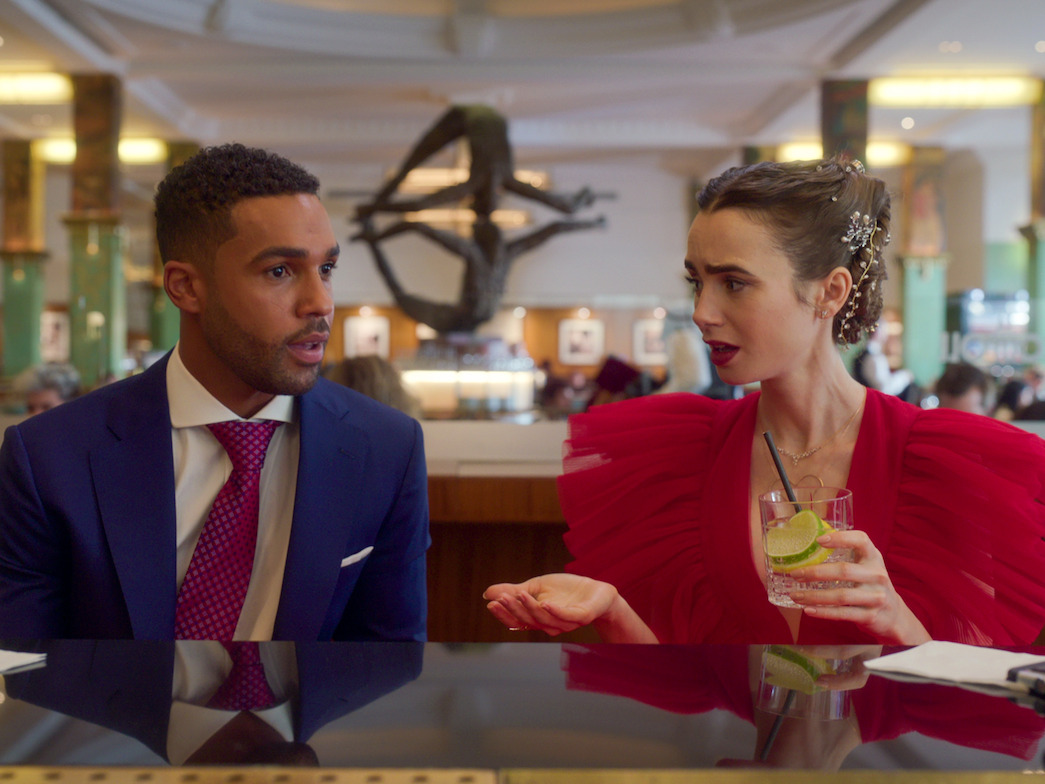 This famed brasserie in the 14th Arrondissement is where Emily and Alfie meet up to discuss the direction of their relationship. Opened in the 1920s, La Coupole has been a favourite haunt of figures like Pablo Picasso, Josephine Baker and Man Ray. The stylish art deco interior stands as a reminder of its glamorous history, while its traditional Label Rouge lamb curry has been a menu staple since the time of its opening.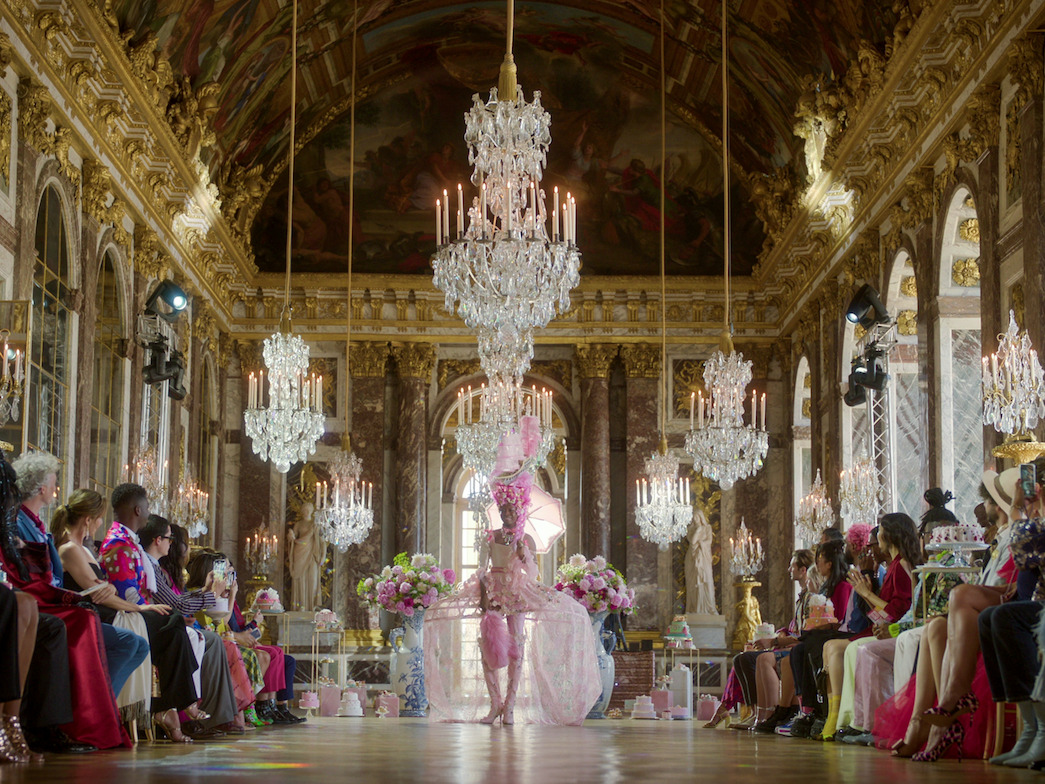 The Palace of Versailles needs little introduction. With millions of international visitors logged every year, it was only a matter of time before the Emily in Paris crew dropped by. Known for its place in the French revolution, and as the ultimate representation of extreme opulence, the site is where designer Gregory Dupree debuted his intimates collection whilst dressed as Marie Antoinette. After the show, we see all the staff of Savoir staging their own revolt, resigning from the company en masse.