Whether you love or detest Emily in Paris on Netflix, two things are certain – 1) While the stereotypes have been dramatised and shows the French in a single view – let's face it, they're not too far off either. 2) It has definitely rekindled our wanderlust and desire to travel to Paris (as if it was ever snuffed out to begin with).
From the ornate architecture and the lush parks, to the stylish bistros, there's no doubting the charm of Paris. Even for those who have visited the city and seen the darker, dodgier side to the City of Light can easily admit that Paris is a city that you can fall in love with over and over again. And while the COVID-19 pandemic doesn't seem to be going anyway soon, the need for escapism is becoming rather dire.
Today, in the spirit of escapism, we've put together a list of 7 filming locations from Emily in Paris that you can dream about for now, and put on your Paris travel bucket list for later.
Jardin du Palais Royal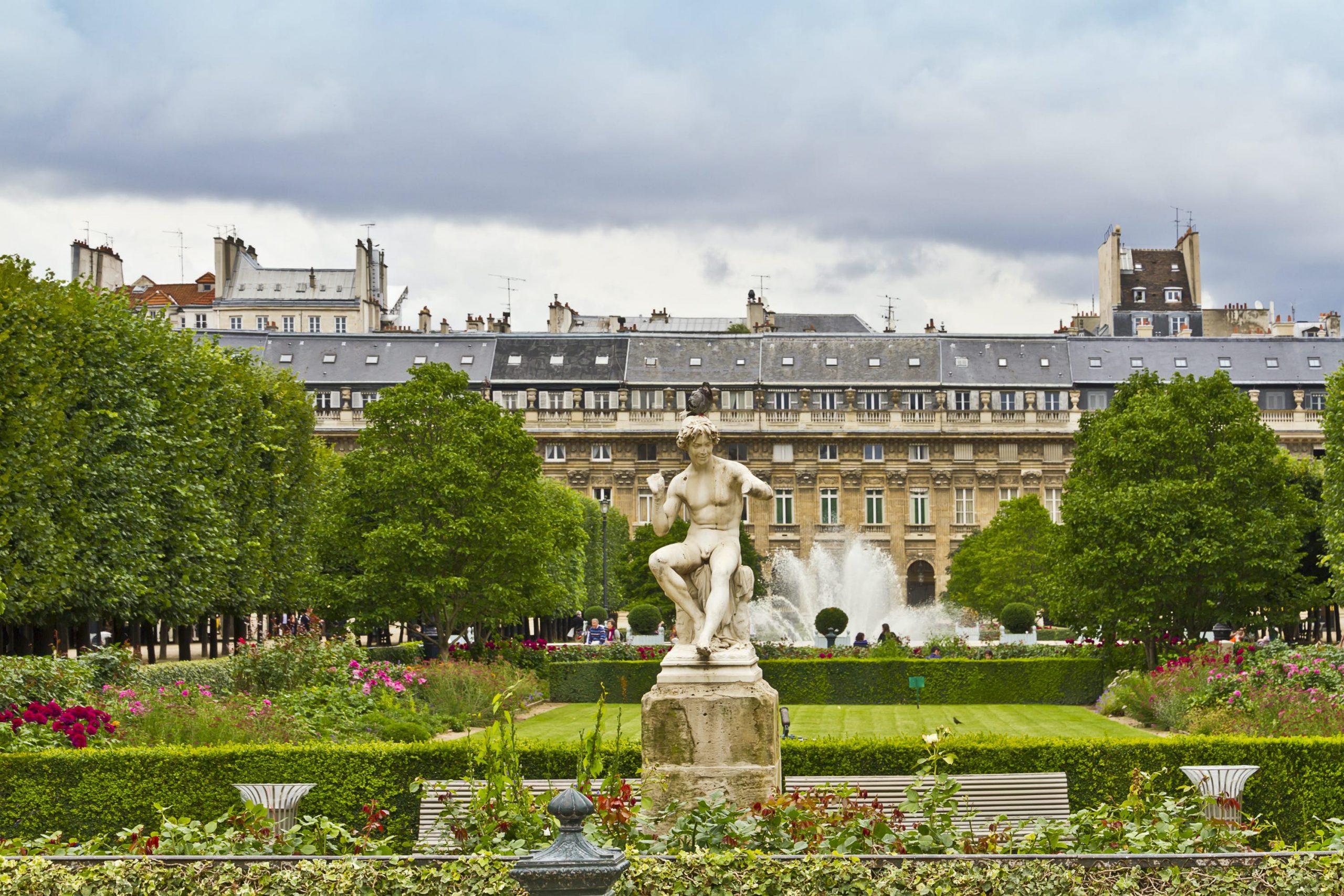 After being shunned by her French colleagues for lunch, Emily decides to have her lunch at a nearby park called Jardin Du Palais Royale. This is also where she meets her new best friend Mindy, an English-speaking nanny who is able to empathise and relate to Emily's culture shock.
This small park is the perfect place to sit back, contemplate, and relax with a beautiful view from every angle. It's a welcome breath of fresh air in the city, and spend hours walking or people-watching. You can get a full view of the large fountain while having your lunch, take a leisurely stroll through the tree-lined walkways, and enjoy the sights of vibrant flowerbeds that perfume the air.
Rue de l'Abreuvoir
After changing her username and revamping her social media platform, Emily eventually takes on a side gig as a social media influencer. She uploads the clichés of Parisians and the little joys she finds in French culture, and at some point even catches the attention of the series' versions of Carla Bruni and Brigitte Macron when she makes a visual comment about Vaga-Jeune.
Unfortunately, Emily's newfound rise to social media fame doesn't sit well with her French boss, Sylvie, who then asks the former to delete her account. Mindy then takes Emily on a mini city tour to the most Instagrammable spots, including "the prettiest street in Paris" – Rue de l'Abreuvoir in Montmartre. Later, Emily's photo on the street impresses a Swedish bedding client, who later asks her to execute a social media campaign at the same location.
Pont Alexandre III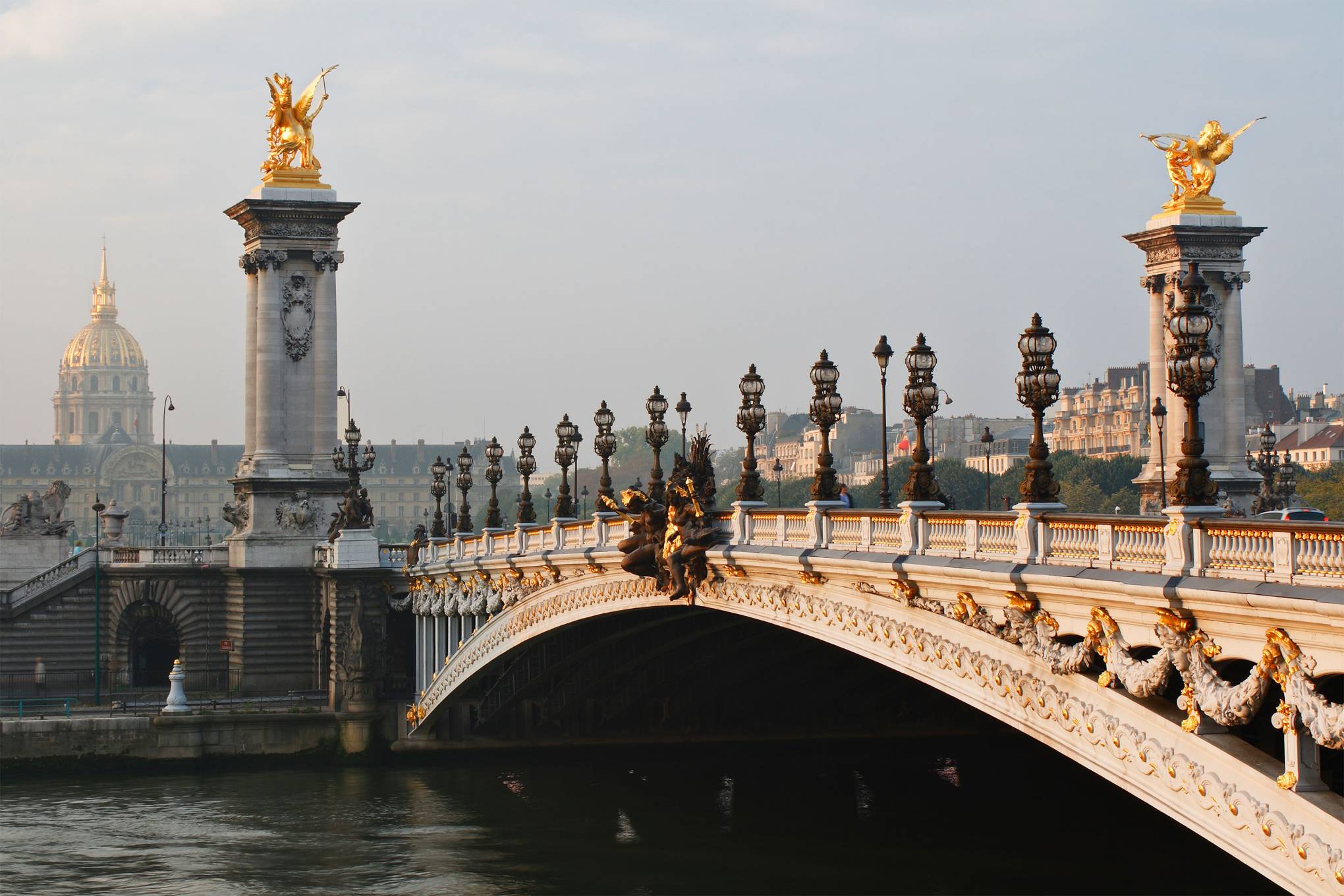 What is known as Paris's most beautiful bridge also makes an appearance in the series. The Pont Alexandre III spans the Seine, connecting the Champs-Élysées quarter with the Invalides and Eiffel Tower. The stunning matches the extravagant, Beaux Arts-style design, which features otherworldly nymphs, winged horses, Art Nouveau lamp posts, and golden accents.
This iconic bridge is where Antoine Lambert, the owner of perfume company Maison Lavaux, introduces to Emily the French concept of sexiness, as well as the power of seduction and femininity via a controversial ad for his new fragrance. However, Emily instead sees it as a misconceived notion of sexual objectification – bringing to light another clash of cultures in the series.
Le Café de L'Homme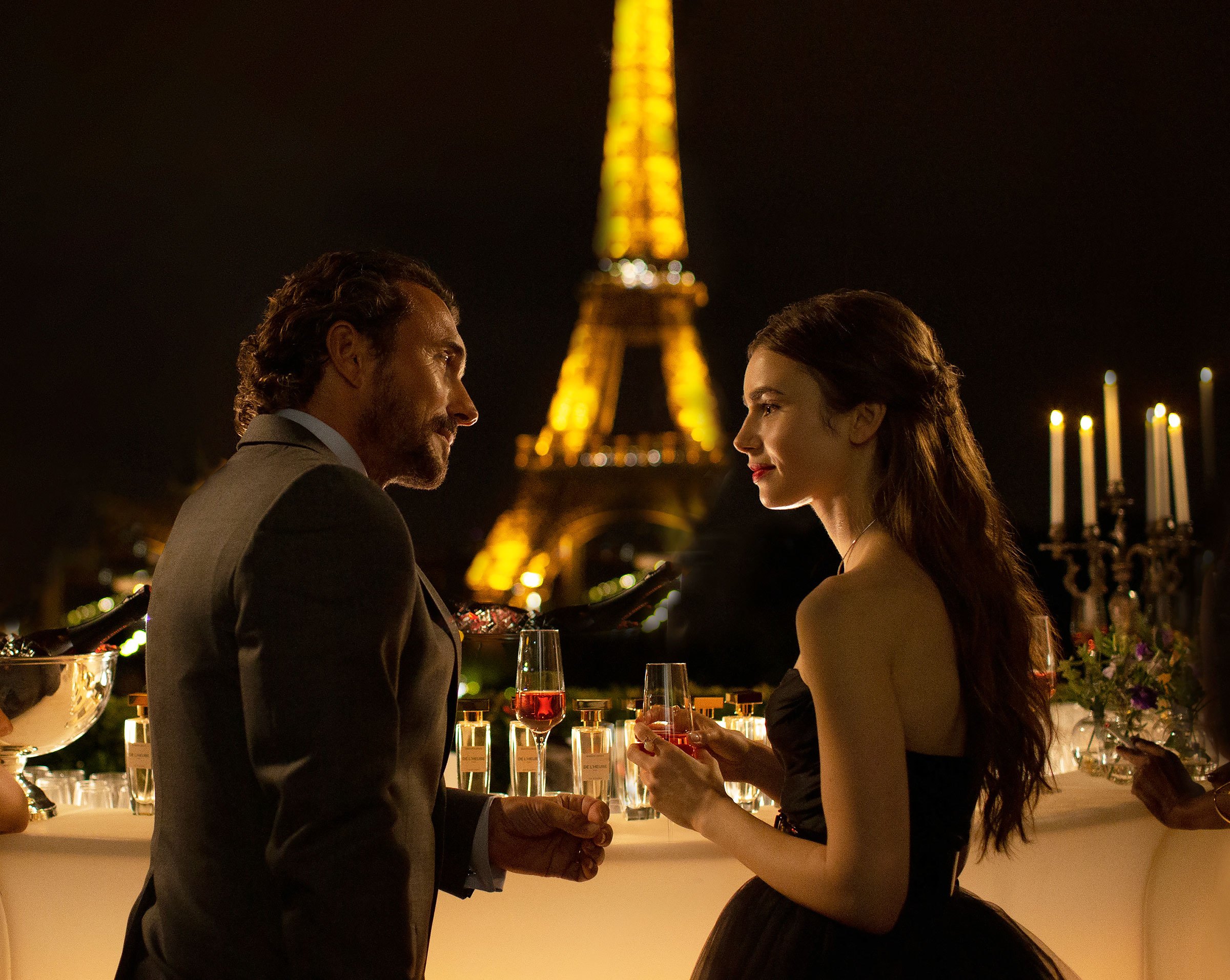 When Savoir throws a lavish launch party for the aforementioned perfume, of course it's at Le Café de L'Homme in the Trocadéro. This contemporary Parisian brasserie boasts one of the best, unobstructed views of the Eiffel Tower, while featuring traditional French offerings in its menu. While the inside dining room itself is dressed in stylish '30s Art Deco, you simply can't beat the views from sitting on the terrace.
Atelier des Lumières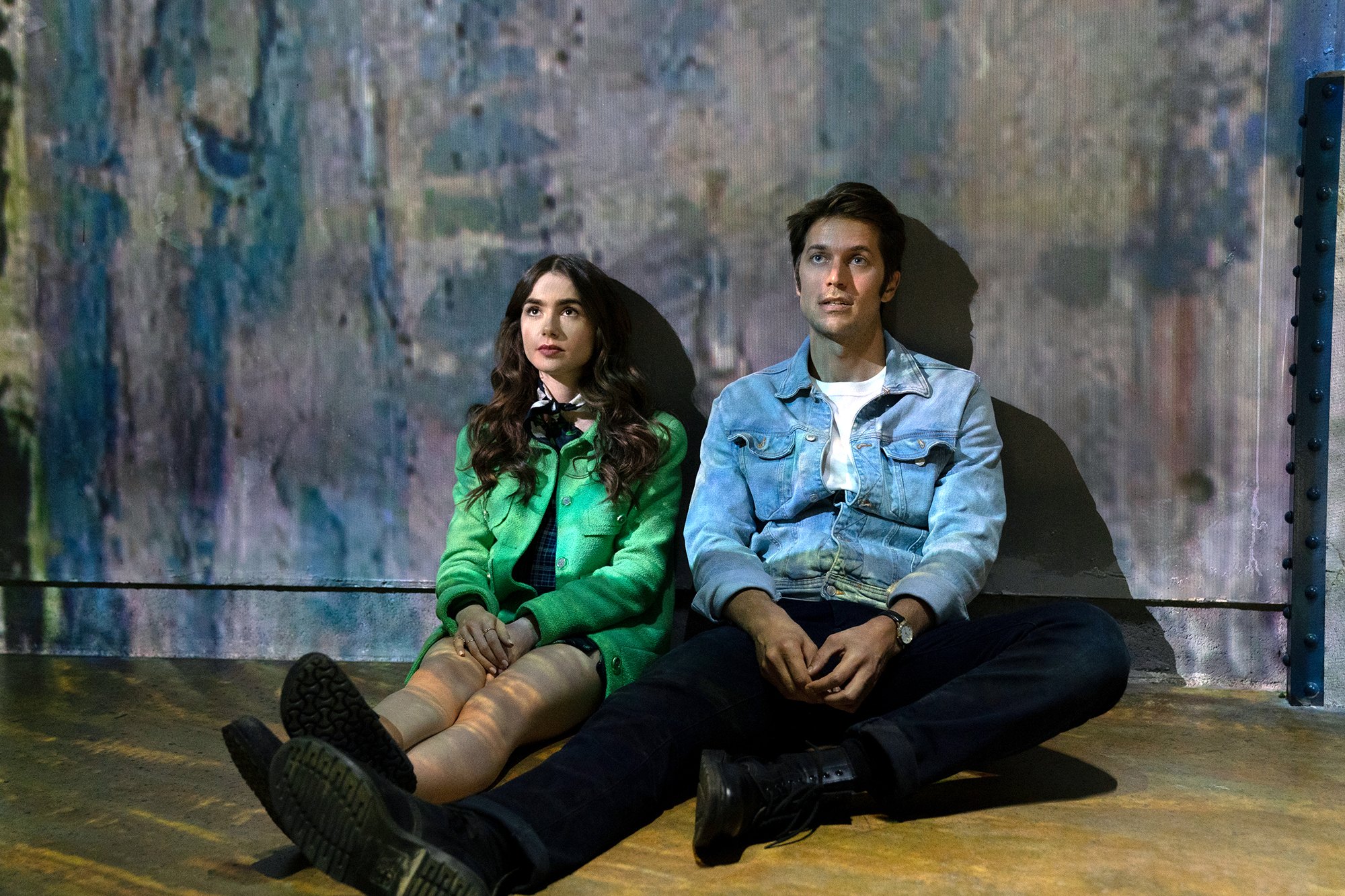 Emily plays third wheel with her French crush Gabriel and his wholesome girlfriend, Camille to a digital Van Gogh exhibit at the L'Atelier des Lumières. This avant-garde art centre is renowned for its unique presentation of classic pieces in stunning, immersive exhibitions. Music and video accompaniments make each experience a visit to a new, colourful world. Art lovers should definitely mark this place down as one of the must-visits, aside from the overly-famous Louvre.
Café de Flore
Whether you see it as another overrated cliché, or "the coolest café in all of Paris", Café de Flore continues to be an iconic spot for people-watching in the 6th arrondissement. It's one of the oldest coffeehouses in Paris, and has been visited by famous writers, artists, and philosophers. Its high-profile clientele includes Pablo Picasso, Charles Maurras, Georges Bataille, and Robert Desnos. The café and its rival, Les Deux Magots, are also commonly associated with Jean-Paul Sartre and Simone de Beauvoir, which becomes the subject of conversation between Emily and her first French boyfriend, Thomas.
Palais Garnier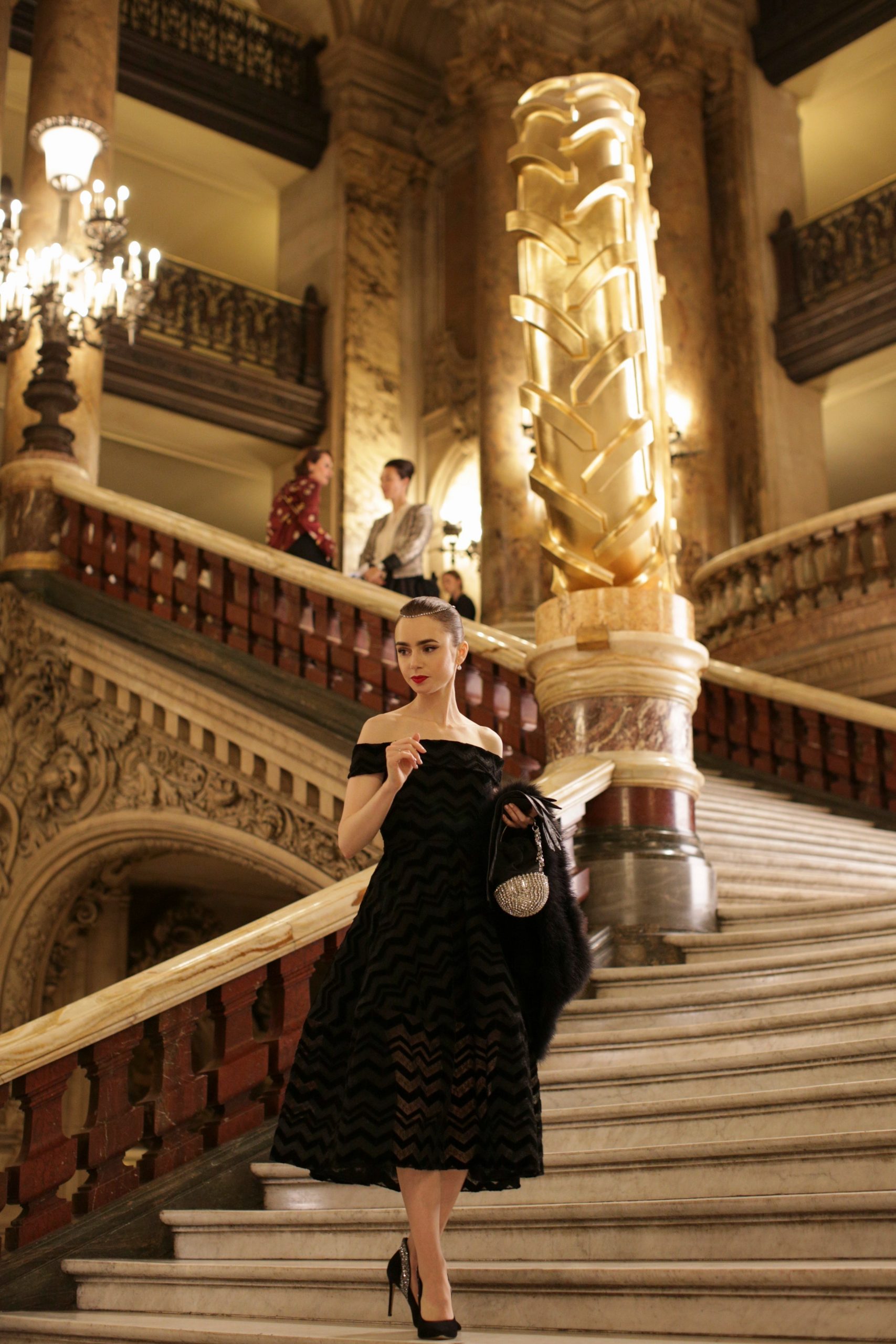 Speaking of Thomas, he eventually gets dumped by Emily on the stairs of the city's iconic Palais Garnier opera house, after making a snobbish comment about Swan Lake. Tickets to ballets and concerts at the Palais Garnier get sold off quickly, but visitors can still book a tour of the public areas to experience the space and its opulent majesty. From the Neo-Baroque architecture and the grand marble staircase, to the Italian-style auditorium, the opera house itself is a visual performance that you won't get tired of.