Some bank on breathtaking views, others on romantic ambience – either way, these 12 restaurants each spell romance in their unique ways.
With less than a week to Valentine's Day, you might want to finalise your plans with that special someone. If you've planned the perfect gift, pre-ordered the perfect bouquet, all that's left is to seal the deal with  a romantic dinner for two.
Kuala Lumpur isn't short on places that will steal breaths and melt hearts. We totally understand if you're lost for choice, so we've compiled 12 of our top picks that will win you major points, any day.
Mandarin Grill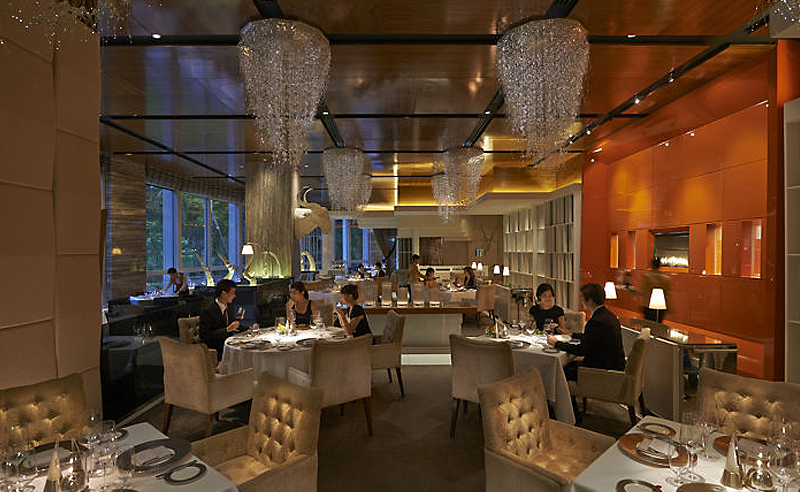 Does your date love steaks and a good wine pairing? Mandarin Grill at Mandarin Oriental Hotel KL does both exemplarily. The house signatures include the sher wagyu Tomahawk steak and grilled Boston lobster thermidor, complemented by a magnificent glass wine cellar and sprawling views of the KLCC park. W mandarinoriental.com
Cantaloupe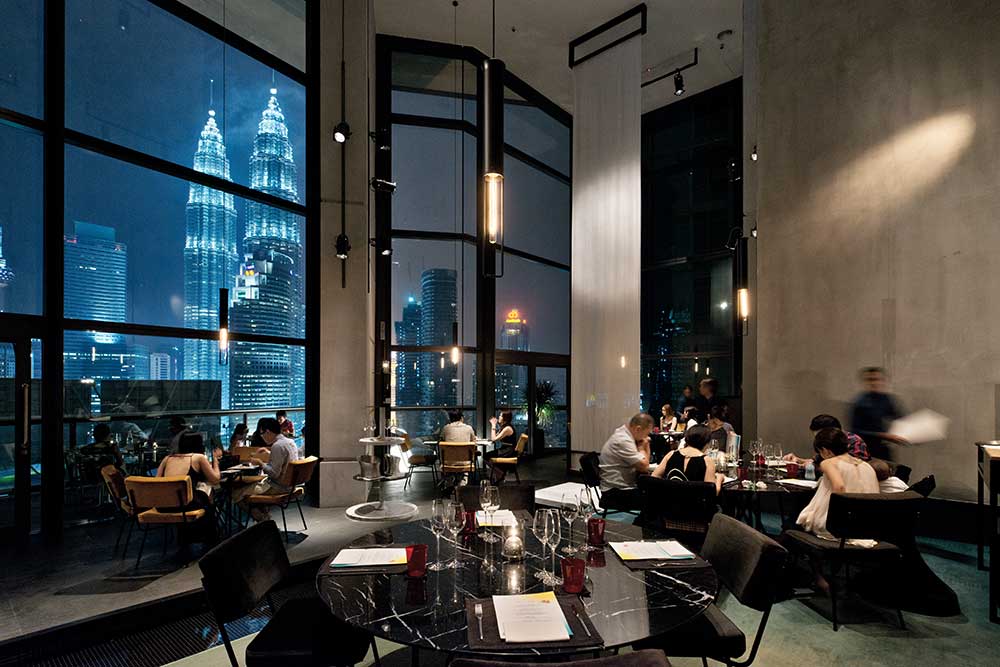 Any of the 5 establishments within the cluster of Troika Sky Dining will more than impress but if you had to pick one, we'd recommend going with Cantaloupe. It's got direct views of the Twin Towers as well as the KLCC gardens below so it's a double whammy on views. This all comes with beautiful dishes made with invention and integrity by chef owner Christian Bauer. W troikaskydining.com
Marini's on 57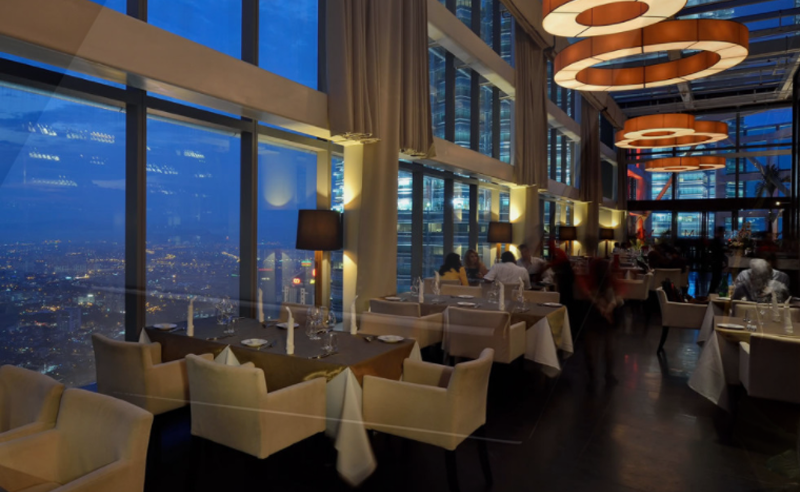 If you're reaching for the skies, you won't get any closer than at Marini's on 57, the highest rooftop bar, restaurant and lounge in Kuala Lumpur. Italian food is the pulse here, glamourised further by sweeping views of the city, innovative cocktails and live beats by international deejays. W marinison57.com
Maison Francaise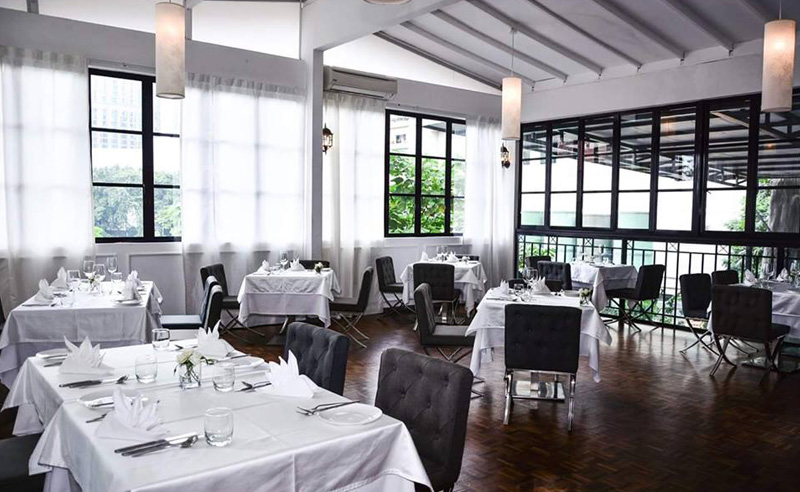 Quiet and secluded, Maison Francaise shies away from gimmicky atmosphere so as to focus on its food and service. Don't let its minimalistic interior fool you – it's got an impressive repertoire of inventive French classics on the menu and an extensive wine list of over 150 premium wines from France to its name, all served with top-notch service in its artistically cozy yet luxurious atmosphere. W maisonfrancaise.com
Thirty8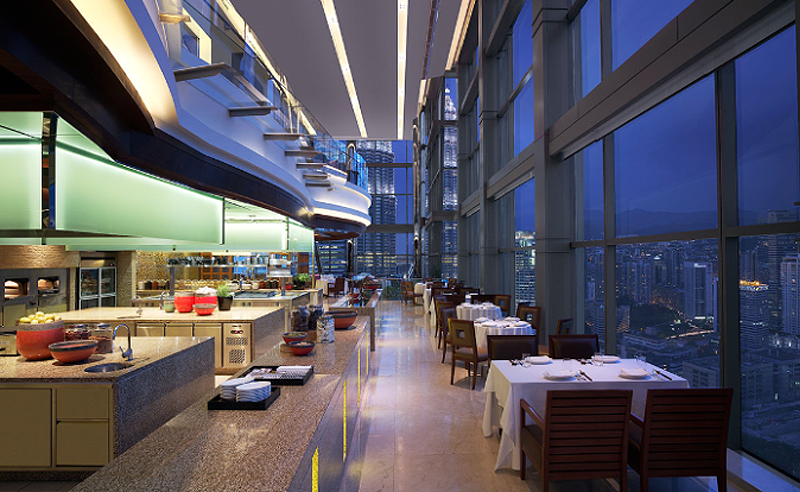 If variety is what you seek, Thirty8 has it all with a side of views, 5-class luxury and decades of experience in incomparable service. Located on the 38th floor of the Grand Hyatt Hotel, it serves up a 360-degree city view alongside a range of steaks, seafood, sushi, sashimi and Chinese cuisine. Live kitchens also make for an interactive evening for that added wow factor. W kualalumpur.grand.hyatt.com
Soleil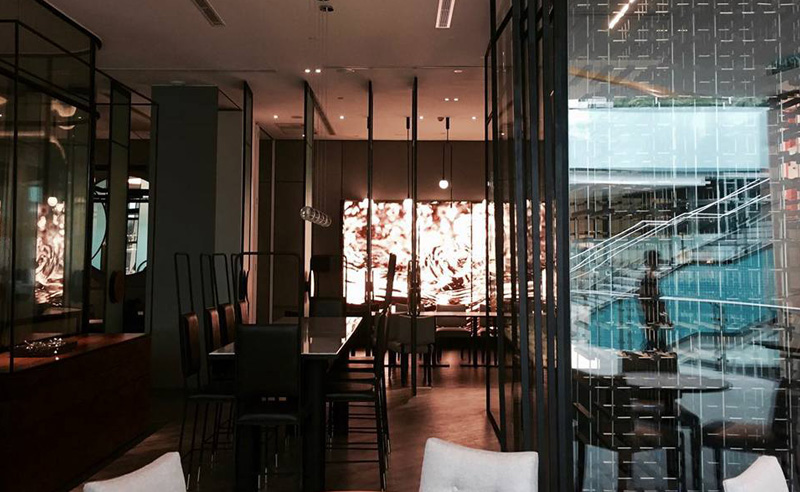 After 4 years of success in serving loyal patrons in the Section 17 area, Soleil now brings its haute European cuisine to Damansara City Mall at Damansara Heights. Delight in its new 4000 sq ft home but expect the same good food and fine wines by Chef Evert Onderbeke. The new location boasts private dining rooms and a special Chef's Table if you're looking for a little something extra. W soleil.my
Lafite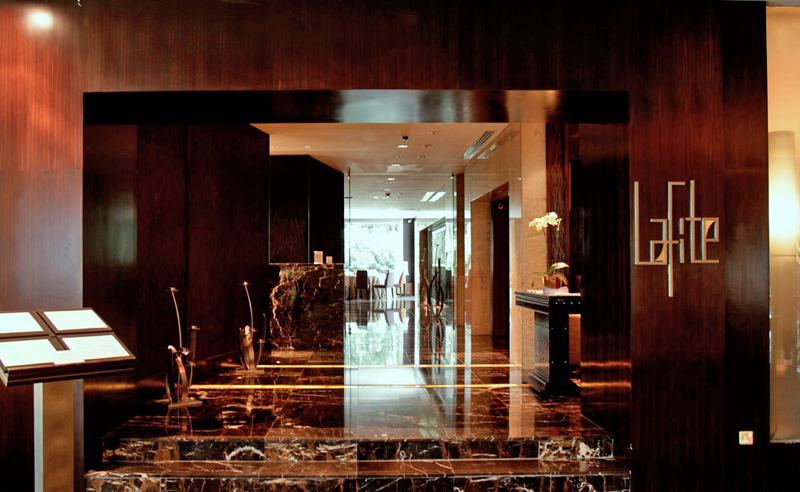 A restaurant that's come to be synonymous with romance, Lafite has steadfastly held its reputation as one of the best French restaurants in town for the past two decades. We must say, it's never disappointed with its gastronomic French dining with an evolutionary twist, matched with excellent wines and impeccable service so you won't be either. W shangri-la.com
Nobu Kuala Lumpur
Lovers of Japanese cuisine will never disappoint with Nobu Kuala Lumpur, with its unique experience of contemporary Japanese infused with South American flavours. Pair that with its stunning views of the Twins and a creative cocktail menu that highlights Asian flavours and you've got a winner for a night of romance. W noburestaurants.com
Tamarind Springs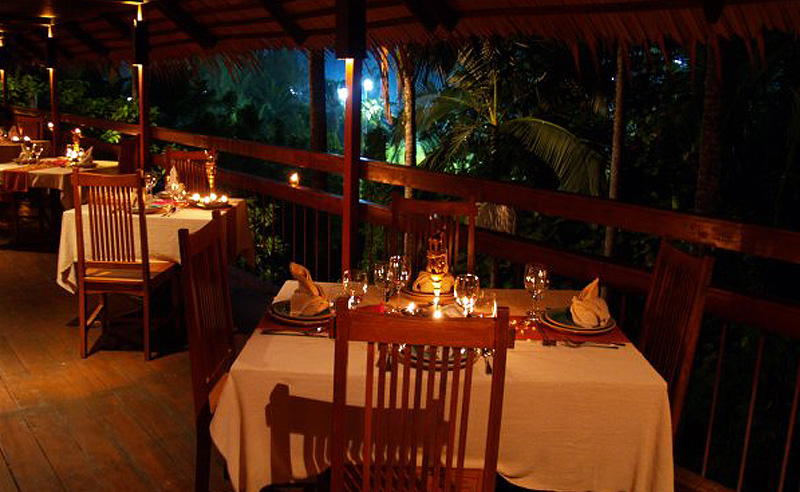 For an escape from the city, seek refuge among natural foliage and tropical vibes at Tamarind Springs. Traditional Indochinese cuisine will pamper the palate while the lush sensuous appeal of nature will take care of the other 4 senses. W tamarindrestaurants.com
Rama V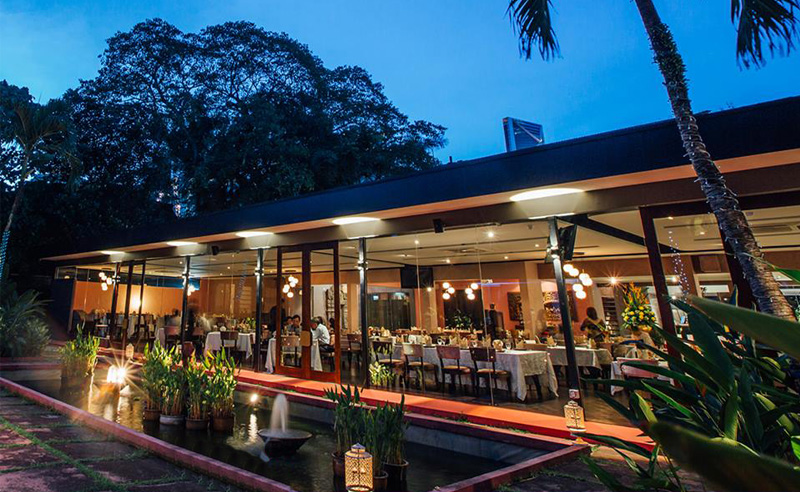 This fine dining Thai restaurant has been around for more than 20 years and for good reason. You'll enjoy exquisite Thai classics surrounded by magnificent pools of lotus blossoms and a peace and quiet that's hard to come by in the heart of Kuala Lumpur. Menu-wise, it also continues to respect the best age-old natural Thai flavours and traditions with only natural herbs and seasonings in its recipes. W ramav.com.my
Tanzini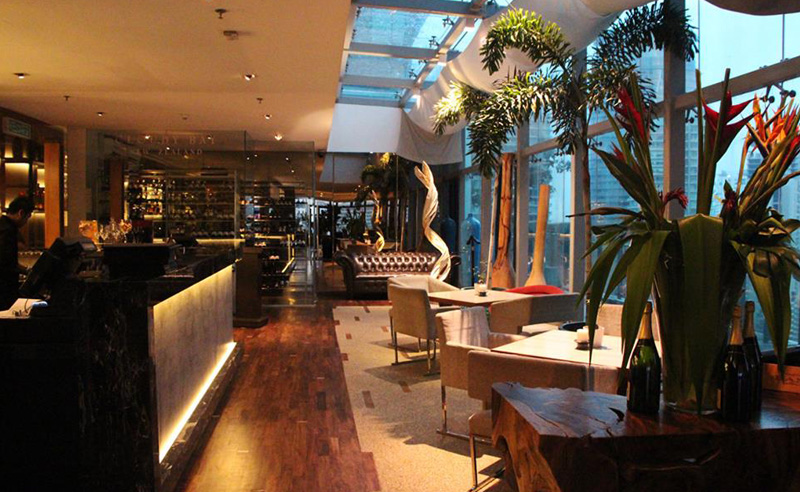 Inspired by the fresh food movement, Tanzini is all about food that not only tastes good, but also makes you feel good. Its beautiful view from the 28th floor of G-Tower is big plus but doesn't compare to the heart and soul poured into its menu boasting dishes that are each sourced and prepared as sustainably as possible. W tanzini.com.my
Enfin by James Won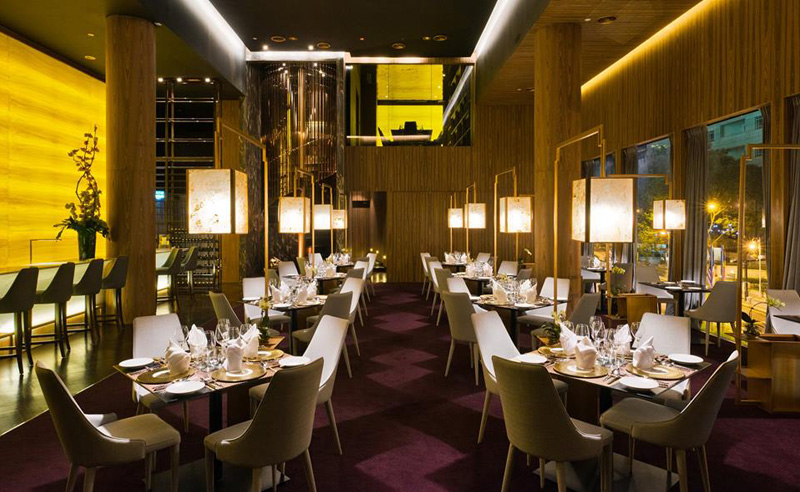 Take your pick from dining in the polished dining room, Krug's Chef Table or Hennessy Salon in this restaurant by Krug Ambassade, Chef James Won. Whichever you choose, poetic interpretations of the best French recipes are sure to make it a night to remember, an experience fronted by an enthralling view of the hustle and bustle of Jalan P Ramlee, no less. W enfinrestaurants.com