Gilded roses, vintage bouquets or minimalist clusters – there's one for every kind of romance.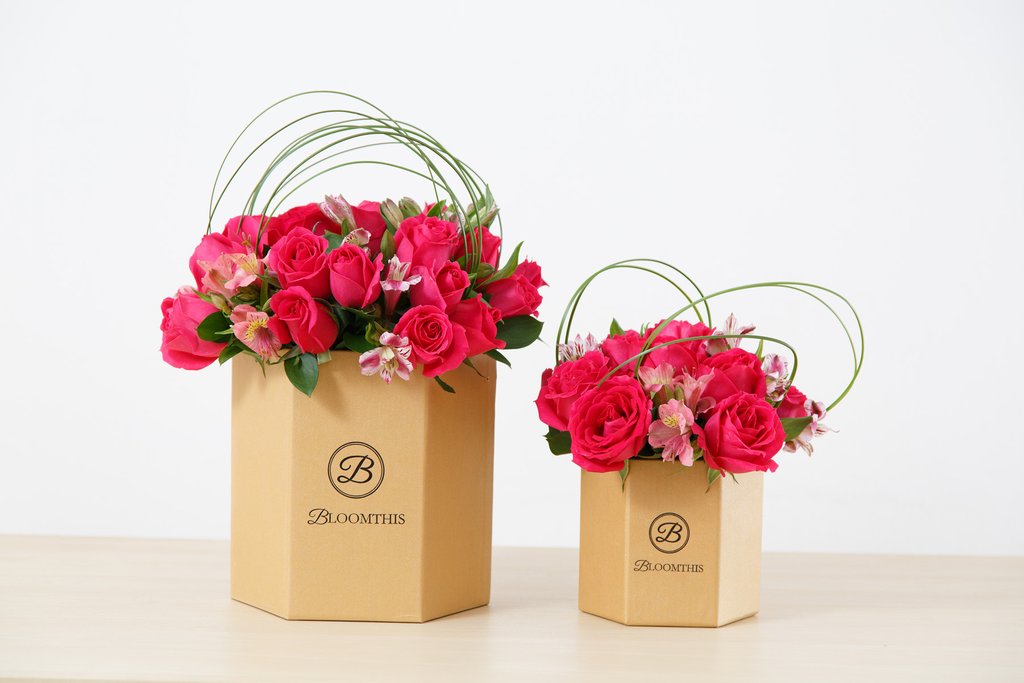 The antidote to brighten up any ladies day – flowers! Be it pastel pink peonies, baby's breath or the queen of them all – red roses – we will succumb to the beauty, freshness and smell of them, even when we say otherwise. The best part? You don't have to be into floriculture or grow out a garden labyrinth, just a bouquet will do (we speak for every woman here!). This Valentine's Day, forget searching for the coolest florist boutiques at every nook and corner of the city. Instead, let them come to you (or well, to your lady) with these 7 florists to keep in the know.
Flower Chimp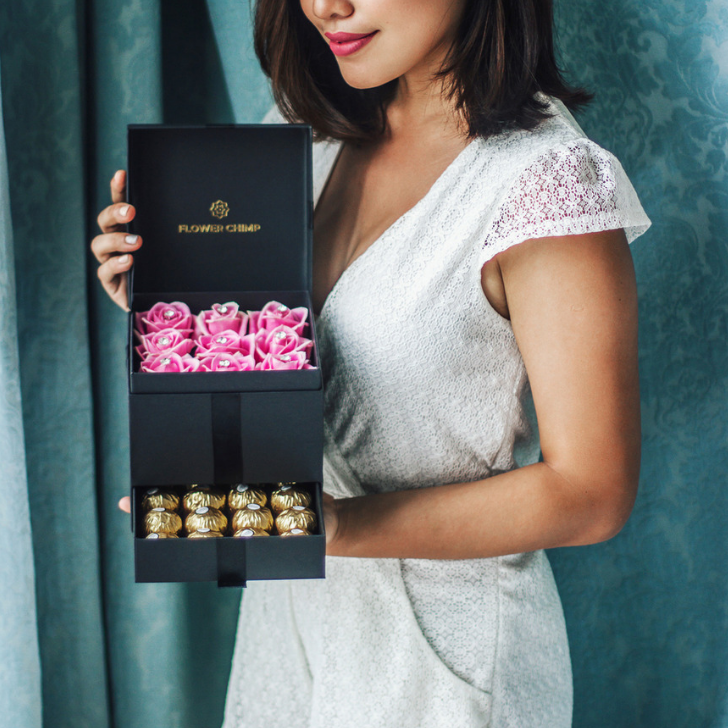 Flower Chimp is one of the largest online florists in Malaysia with over 250 arrangements to choose from for any occasion. Their signature product, the Trinity Box, is an elegant gift box combo consisting of roses and Ferrero Roche, perfectly suited for Valentine's Day. Flower Chimp delivers all over Malaysia and shipping is free for all orders.
Country Victoria

Anything but dull, Country Victoria is all about that vibrancy. Founded and led by chief floral designer, Victoria Tan, what you will get is an always creatively vivid bunch, some spray-painted gold, others sparkly purple, some even in fuschia pink for a bouquet that's always extraordinary.
ZáHuoHang

Bringing back memories, expect vintage put-togethers with ZáHuòHáng, which means grocery store in Chinese. Founded by Joshua Tan, its creations take inspiration from Malaysia circa 1990's colonial era, perfect for the love story that's old-school and traditional.
BloomThis

Expect the unexpected when you receive a box of handpicked flowers from BloomThis. Run by couple Giden Lim and Penny Choo, BloomThis offers a subscription service with weekly or fortnightly deliveries if you constantly need your fresh flowers replenished. Trust them to leave you surprised and feed your floral appetites.
Happy Bunch

Founded by Joanne Ho and Beh Lee Yen, Happy Bunch is the truest form of happiness. It curates fresh bunches of flowers daily according to the seasons and comes with an affordable price tag and same day delivery option. How could we ask for more?
50gram

Sending you more than just a bouquet of pretty little things, 50gram delivers personalised videos of pictures along with fresh flowers to your loved ones, so even when your flowers have wilted, the memories will live forever.
Bloom2u

With four outlets at Empire Shopping Gallery, Damansara Uptown 3 and Dataran Prima and an online platform, seek the best and biggest of bunches at Bloom2u. Pick your favourite one online, key in your preferred payment method and a bouquet will be on its way to your sweetheart. Bonus: they deliver all over Malaysia!
Images: Respective floral boutiques