Spandex BMW, anyone?
Modern automotive construction is never short of ingenuity, especially in making the unconventional, wacky and shocking a reality. That's how these weird car materials came into the scene. The result: truly one-of-a-kind cars (quite literally, as most have ceased or never made it to production) that remain the stuff of legends and crazy party stories, some dating back to the 1940s.
We're not talking Gorilla glass, carbon fibre or aluminium – the use of these are increasingly explored for their desirable properties. Instead of metal alloys, these 10 cars have bodies made of everything from spandex to wood.
Porcelain – Bugatti Veyron L'or Blanc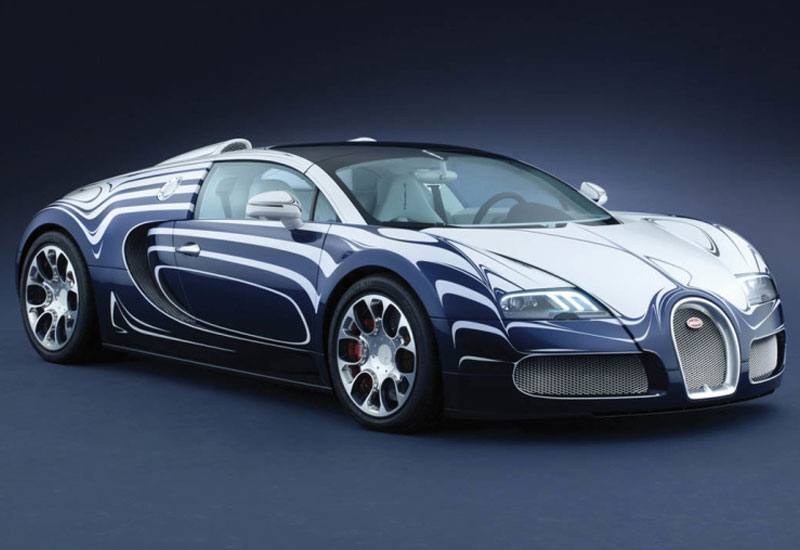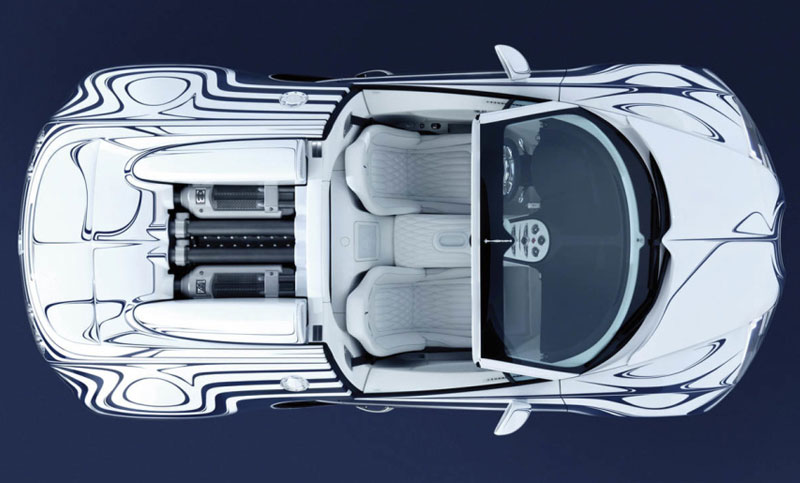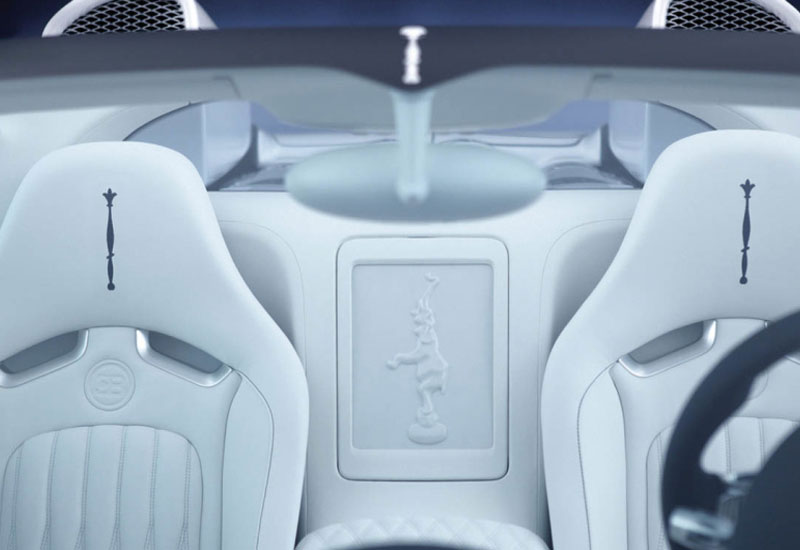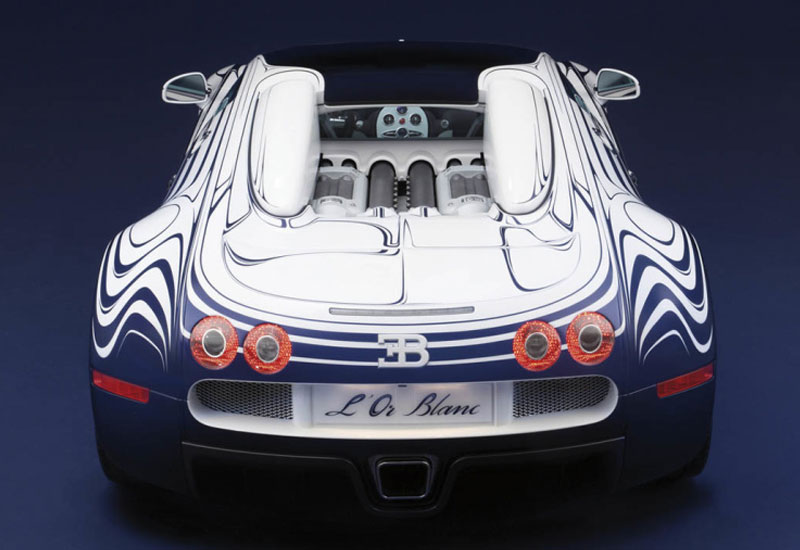 (swipe left for more)
Translating to 'white gold', the L'or Blanc made history as the first of its kind back in 2011. At the time, the Bugatti Veyron was the world's fastest convertible. This porcelain model debuted for €1.65 million (RM 7.66 million).
Hand-painted swirls of blue decorate its pure white surface, which shines in a brilliant, pearly tint under the sun (hence its name). It went through impact testing to be road-ready, because yes, everything is made of porcelain – down to the fuel door and caviar bowl.
Glass – Citroën Egoiste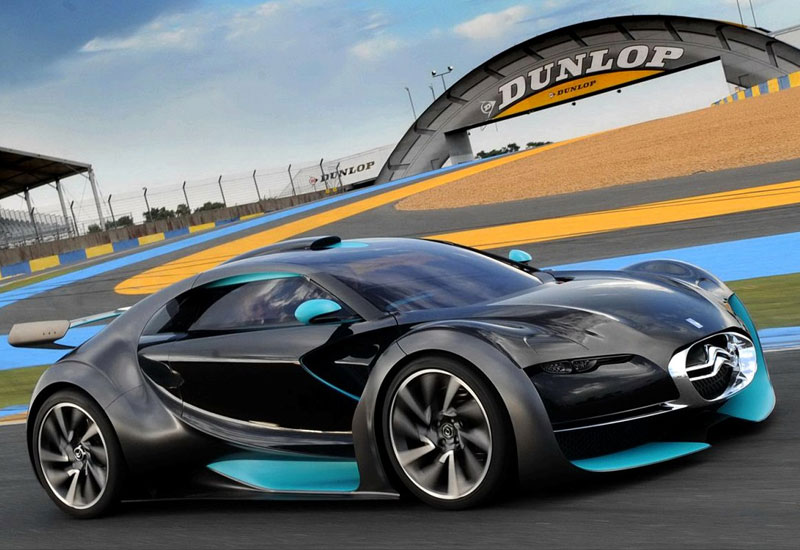 Ultra-low front, all-glass top and cooling blades, rear-set engine – this EV looks like it was plucked right out of a very stylish utopia. Ian Kettle presented this design to Citroën in 2010, and it remains a manufacturing fantasy.
Consider, for starters, that you'd enter and exist via a runway that stretches across the battery packs.  You won't find the trademark double chevron all around the car, though it is projected on the ground trailing the Egoiste. A little extra, as its name suggests.
Polyurethane Coated Spandex – BMW GINA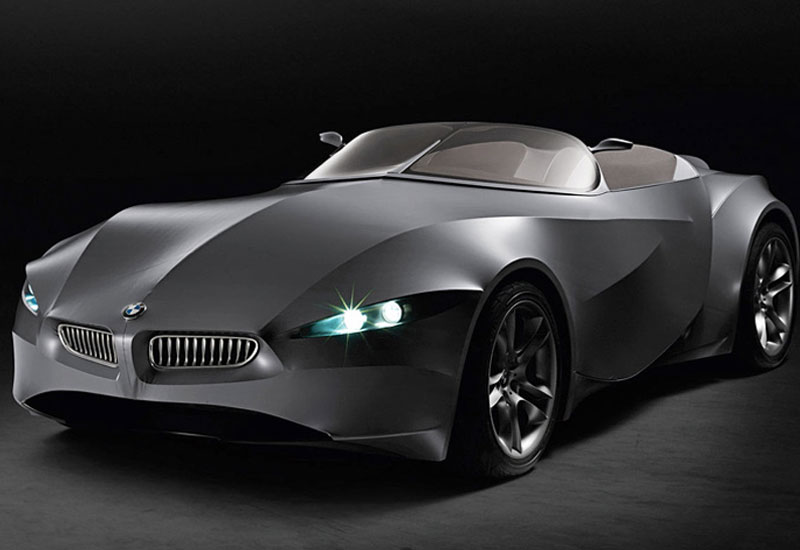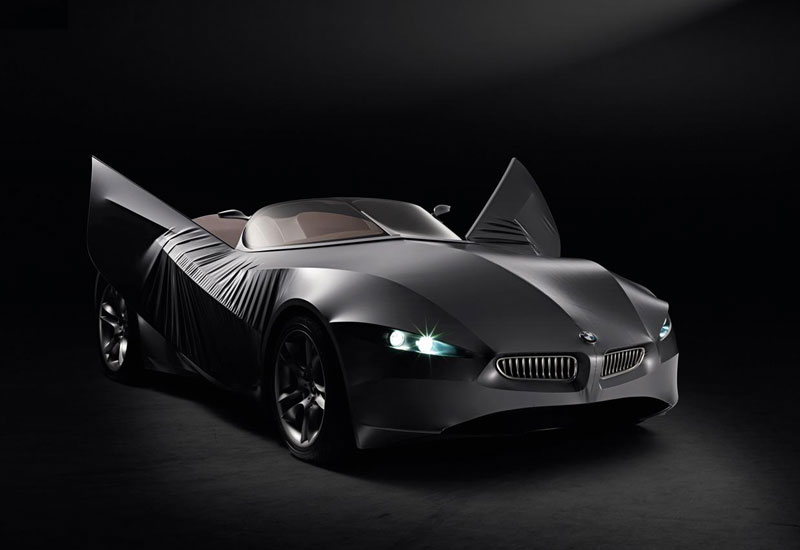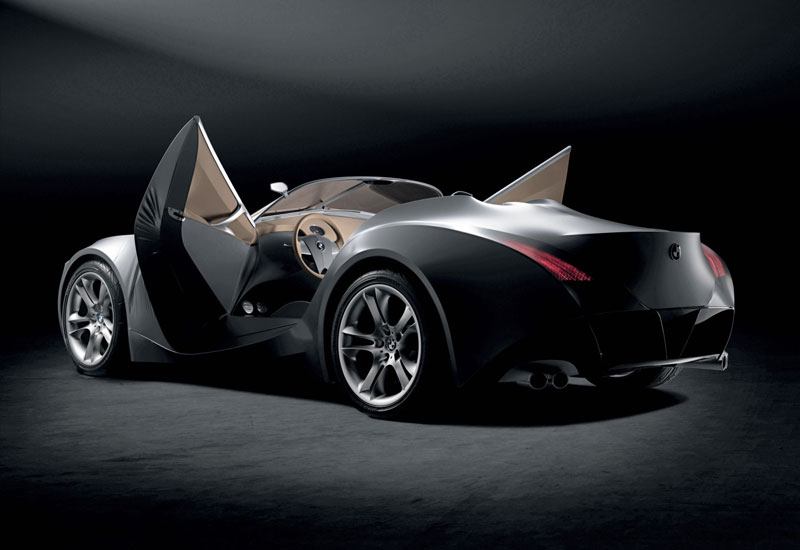 (swipe left for more)
In 2008, BMW GINA Light Visionary concept heralded a modern genesis for shape-shifting cars. It achieved this by stretching a flexible, electronically-operated textile skin across the spaceframe chassis.
Designer Chris Bangle is known for pushing the envelope, and this was an aerodynamic feat as much as an architectural one. Incredibly adaptable, spandex is resistant to extreme temperatures and "shape-shifts" to suit speed. Cases in point: eyelid-like headlights and a higher rear spoiler that pops up at high speed.
Wood – Splinter : The Wooden Supercar

Splinter pushes the boundaries of carpentry by turning wood into (fast) moving machine – this American supercar purportedly goes up to 386 km/h. Its Chevrolet LS7 engine is the only non-wood component apart from its drive train, gauges, fasteners, tires, and rims. Even the steering system uses hickory tie rods, and wood veneer cloth appear where glass or carbon fibre would be.
It took Joe Harmon and team five years to create this two-seater, which is not only biodegradable, but of higher strength-to-weight ratio than steel and aluminium.
Cardboard – 2016 Lexus LS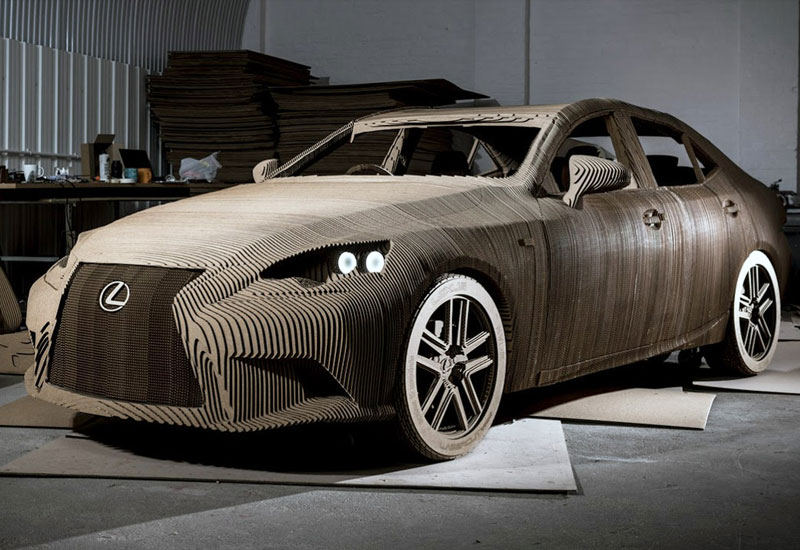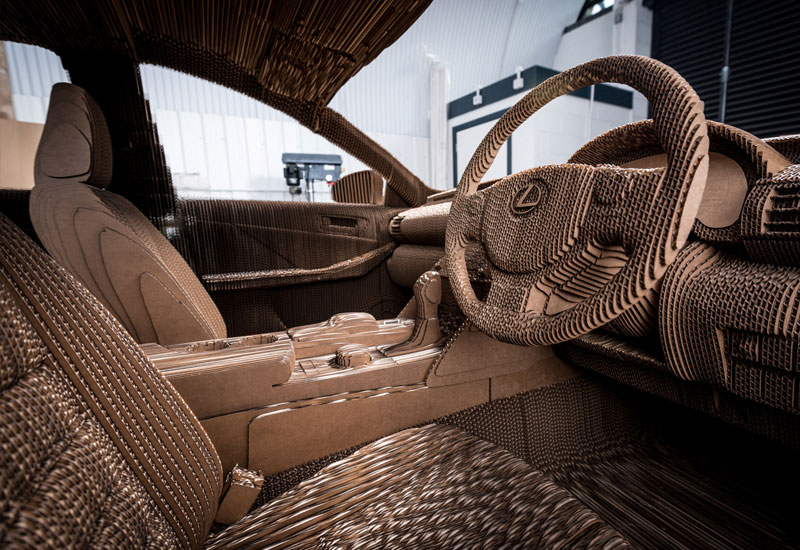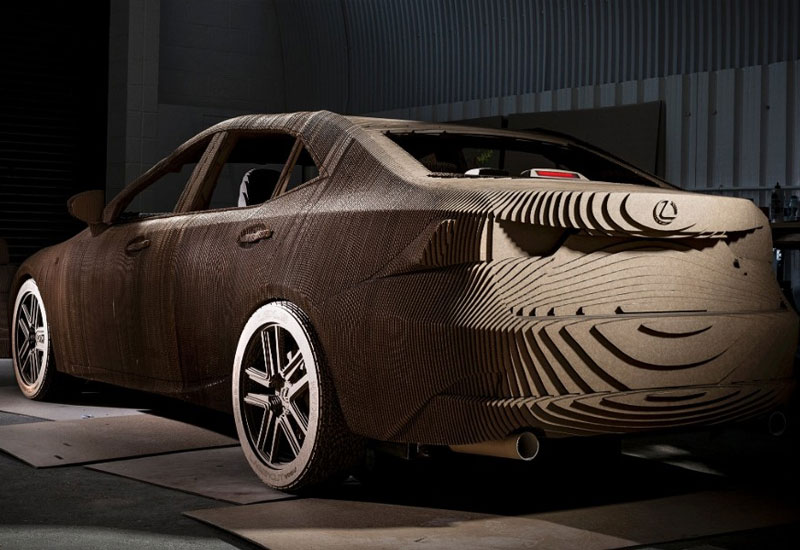 (swipe left for more)
You know the 2016 Lexus LS, but do you know its cardboard cousin? Fashioned out of 1,700 laser-cut sheets, this origami car is based on a 3D model broken down into its parts: body, dashboard, seats, and wheels that were then digitally rendered into 10mm-thick pieces, to create that 2D profile.
Even its interior is a fantastic replica, completed by functioning doors, headlights, and rolling wheels. This cardboard car even has an electric motor mounted on its steel-aluminium frame, which means it moves – even if it's not as fast or far as its production counterpart.
Bricks – BMW Z4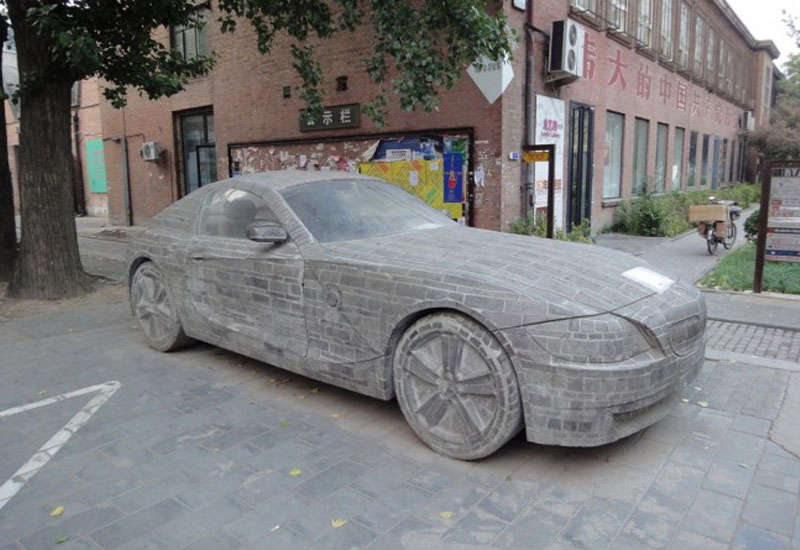 When Chinese artist Dai Yun recreated the Z4 in stone back in 2007, did he have any idea it would fetch $125,000 by 2011? Having spent more than a year cementing bricks together in military precision, the Chinese artist was just trying to make a buck off his art piece. Fun fact: it weighs 6.5 tons.
Before that, residents of Shanghai may have spotted this brick BMW Z4 or Mercedes-Benz SLK on the streets (where the cars unfortunately remained stationary throughout the appearance). These two were part of his 'Bricks Automobile' series – a project that flew over many a motorhead.
Bonded acrylic and fiberglass – Bricklin SV-1
Before Malcolm Bricklin made cars, he made showers. In his time running a plumbing supply business, Bricklin got the idea to use bonded acrylic and fiberglass in body panels. This would make changing the colour as easy as switching out panels. Plus, the car proved rather resistant to dent and scratches, since the colour is impregnated. Ingenius, right?
Not quite. The downfalls of this application turned out to outweigh its promising factors. Acrylic does not fade kindly, neither is it very heat-resistant. The bond between two materials also broke down whenever someone made the mistake of using a petroleum-based primer. Well… at least the gull wings were cool.
Duroplast – Trabant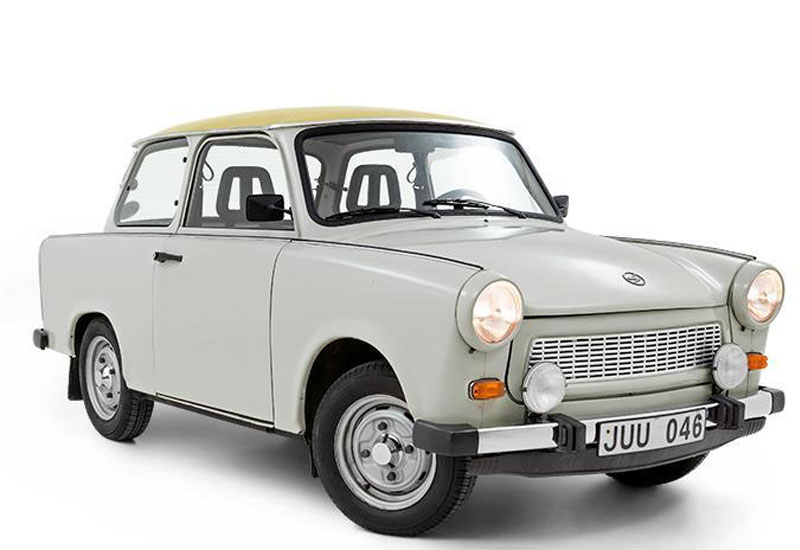 Hard plastic body on one-piece steel monocoque – that was the classic German Trabant. It earned the nickname 'spark plug on wheels' because duroplast is a cotton-based plastic. Despite this, over three million Trabant models were made of recycled cotton waste and phenol resins all the way through the 60s, 70s, and 80s. The last Trabant 1.1 was made in 1991.
The body panels were incredibly durable for the time. After the fall of the Berlin Wall, many Trabant 601s were shredded down into cement blocks because they couldn't decompose.
Soy – Ford soybean car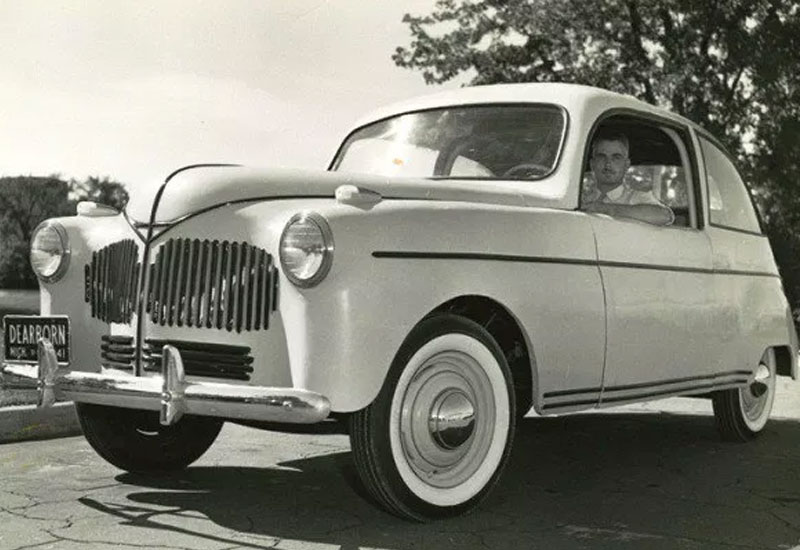 Henry Ford had a vision to bring the automotive and agricultural sectors together back in the early 1940s. He built this car's body and fenders out of a soy, wheat, and corn composite. It was an agricultural plastic prototype that ran on hemp fuel.
However, World War 2 hit and all progress was brought to a screeching halt. The millions and acres Ford invested into "growing cars from soil" was for naught, but now we have this gem of a trivium about the American automotive leader.
Ice – Canadian Tire truck
There are those among us that shiver anywhere below 16°. Then, there are Canadians driving a truck made of ice.
As seen in the video, Canadian Tire bagged a world record when it built and operated this ice truck with its frozen MotoMaster Eliminator Battery. This monster weighs a cool 11,000 lbs (4,990 kg), and managed a whole kilometer before succumbing to the law of nature.
Images courtesy of respective manufacturers.