The year 2023 not only sees the Lunar New year enter the auspicious Year of The Rabbit, but it also sees the fabled Italian prancing horse marque celebrate its three-decade-long presence in China. Ferrari's presence in the republic stretches back all the way to 1992 when it was first established there, to which it has grown into the mighty network today with 21 dealerships in total.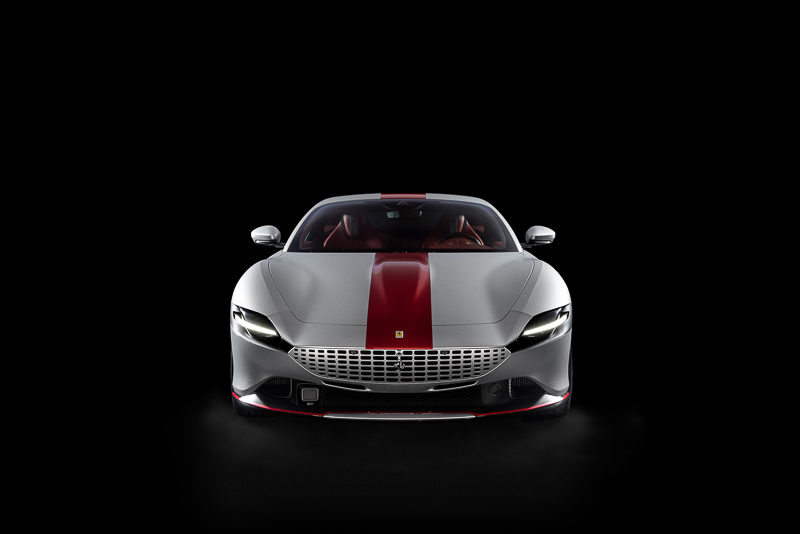 In true Ferrari fashion, the Maranello-based purveyor of sportscars is celebrating the milestone with a special one-off Ferrari Roma crafted by its Tailor Made customisation division. The result of which is nothing short of spectacular, as proven by the images featured here.
For this commission, Ferrari's bespoke arm saw itself collaborating with prominent Chinese designer Jiang Qiong'er in creating this special edition Roma. Inspiring the build were traditional Chinese aesthetics and craftsmanship, hence this one-off Roma's striking 'Rosso Magma' stripe over a 'Sanusilver Matte' body motif. The same 'Rosso Magma' in gloss finish is also applied to the Roma's carbon fibre sills decked out around its lower half. Though a rather subtle touch, it undeniably bodes well with the red stripe mentioned that runs along the car's entire centreline.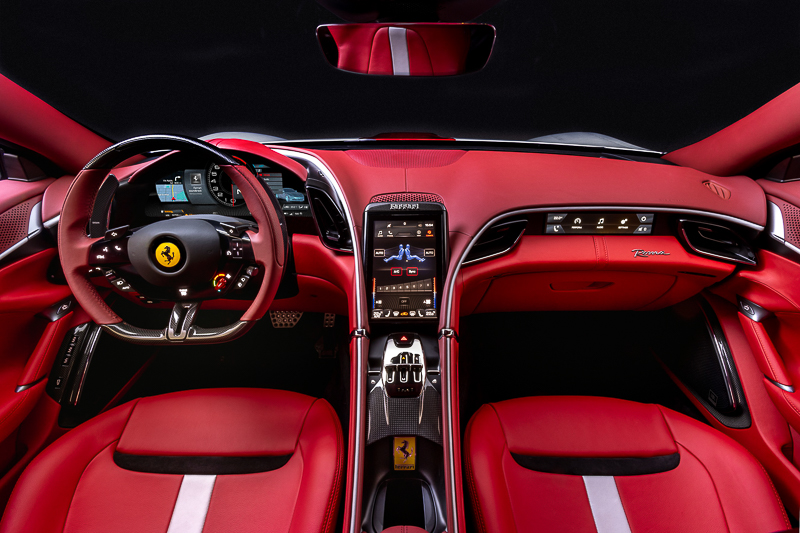 On board, both Ferrari Tailor Made and designer Jiang Qiong'er have dressed this one-off Roma's cabin with various striking shades of red for the seats, dash, and doors upholstery. There's also a special gold plate with jade inlay mounted on the centre armrest, which has been engraved with the Chinese characters for "30" to denote the anniversary celebration mentioned earlier.
Additionally, said plate also signifies some key ancient Chinese symbolism. Based on ancient Chinese culture, gold is said to symbolise wealth and good fortune, whilst jade embodies purity and gentleness. Combined, both elements are synonymous with prosperous wishes and reverence. As a finishing touch, this one-off Roma comes with a special key case painted in red and gold Boluo lacquer. Said treatment is in fact an ancient Chinese painting technique, and it grants the case with a rather unique textured finish.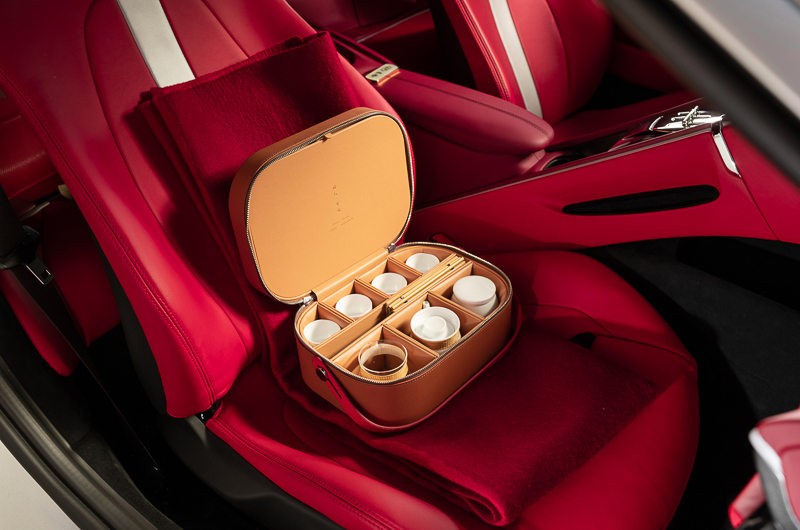 Beyond design, Ferrari has also worked with designer Jiang Qiong'er in devising a special lifestyle package as well. It consists of a plethora of traditional Chinese tools and décor such as a set of four aroma diffusers made with ebony and crystal, a tea tool set painted in red-and gold-spotted Boluo lacquer, an ebony cigar box, an inkstone cigar ashtray, a tea set made using the craft of bamboo weaving, a Xuan paper kite, cashmere blankets, and a Chinese checkers set made from agate and leather.
Interestingly, all these items mentioned are discreetly stored in various parts of the car like the glove box, armrest storage compartment, as well as the rear boot. Beyond these special design aesthetics and lifestyle package, this one-off Roma remains mechanically identical to the base Roma model it underpins.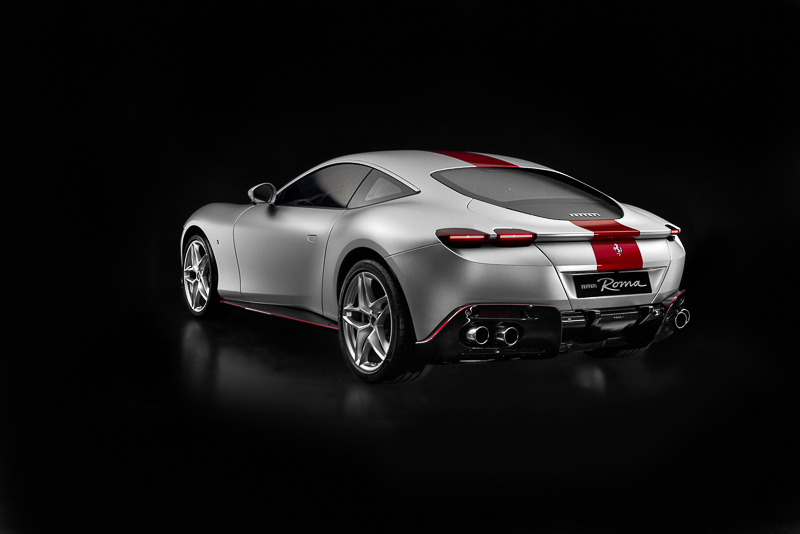 Positioned as a road-going Grand Tourer packed with immense style, it also has the fabled marque's performance magic derived from a 3.9-litre twin-turbocharged V8 mill delivering a whopping 612 HP and 760 NM. Said outputs drives the rear wheels via an 8-speed DCT box granting 0-100 KM/H in 3.4 seconds plus a claimed top speed of 320 KM/H.
What do you folks think of this auspicious one-off special based on the utterly gorgeous Ferrari Roma, then?