In light of World Earth Day this 22nd April, we take a look at how we can all play a part in reducing our daily waste.
In 2015, Malaysia ranked as the eighth worst country in the world for plastic waste. Yes, there's an anti-plastic straw movement happening right now which is a step in the positive direction, but much more is left to be done. Besides, that's only a minute fraction of our plastic use and total general waste.
Did you know that Malaysia produces 38,000 metric tonnes of waste each day for a population of 38 million? Of that amount, only 24 percent is recycled and the remaining ends up in landfills, Housing and Local Government Minister Zuraida Kamaruddin told The Star last year.
In light of World Earth Day this 22nd April, we take a look at how we can all play a part in reducing our daily waste. Here are six zero-waste stores around the Klang Valley to start.
The Hive Bulk Foods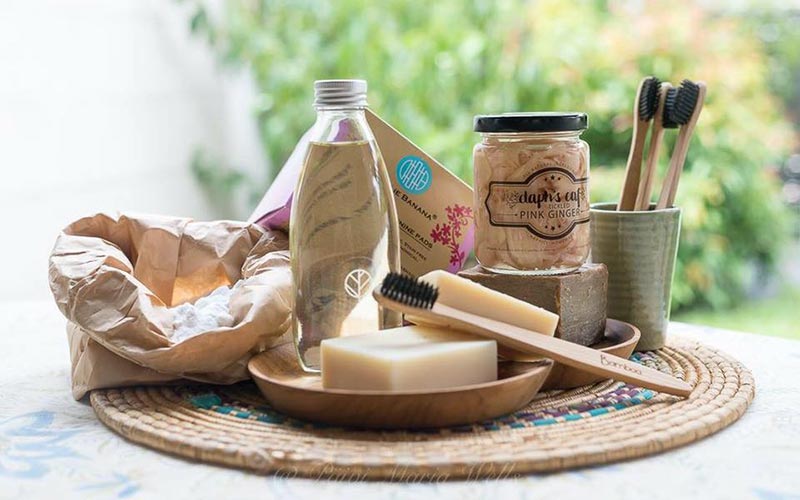 Known as the pioneer of zero waste stores in Malaysia, The Hive Bulk Foods is famed for offering over 300 bulk whole foods including butter, oil, grains, coffee, tea and seasoning. Other household items such as laundry and kitchen essentials as well as personal care products are also available. It currently has two stores that are open daily; one in Ampang and the other in Bangsar. The social enterprise also organises weekly workshops on zero-waste living. W thehivebulkfoods.com
Frangipani Bulk Shop
Frangipani specialises in sustainable handmade products that are palm-oil free, natural, organic and fully biodegradable. Among its best-selling products include organic soaps, ecoffee cups and zero-waste starter kits that are ideal for gifting. It started out as an online business with several stockists including a stores on this list, but recently opened its first stand-alone at The Linc KL. Whether you choose to shop online or at the store, expect the products to be delivered in plastic-free and/or reused packaging. W frangipani-shop.com
BYOB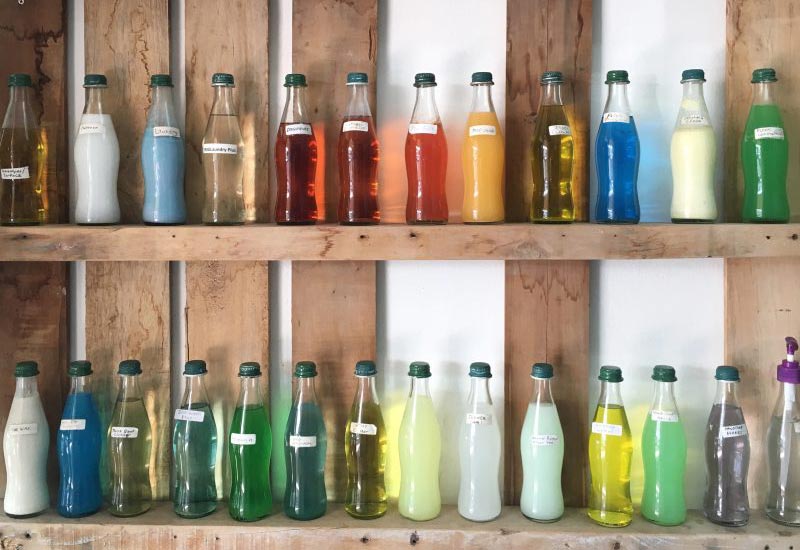 Short for 'Bring Your Own Bottle', this eco-friendly detergent filling station lets you reduce plastic waste by extending the lifespan of existing plastic bottles in your home. Simply bring a clean bottle to refill detergents from the range of kitchen, laundry, personal care and car shampoo provided or swap it with prefilled bottles (subject to availability). The store has also set specific requirements for bottles that are suitable for refilling, ensuring better sustainability and value for all. It has several outlets across East and West Malaysia. W byob.com.my
NUDE The Zero Waste Store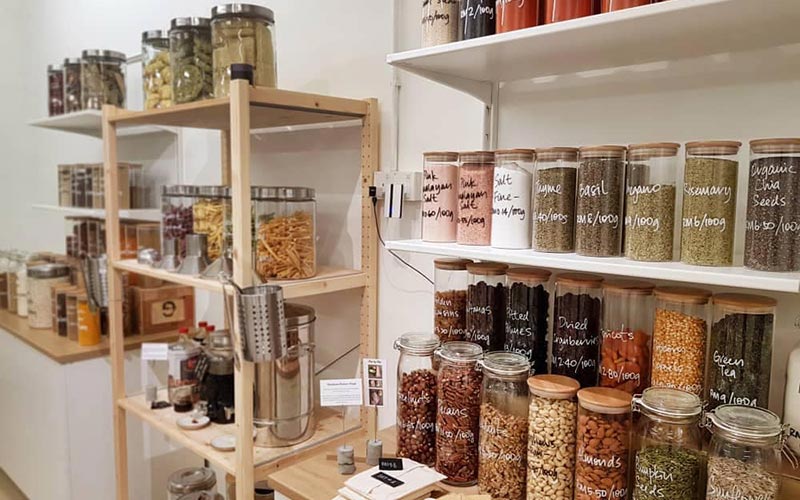 If you are closer to the PJ side of the Klang Valley, NUDE is where you can purchase plastic-free household liquids, beauty products (including serums and masks!), dry foods and even pet food. Interestingly, it also sells liquid insect repellents to ward off cockroaches, lizards, mosquitoes and more. All you need to do is bring your own bottle, weigh-in before and after checkout and pay according to the weight of your purchase. F @nudezerowaste
Bliss Zero Waste Store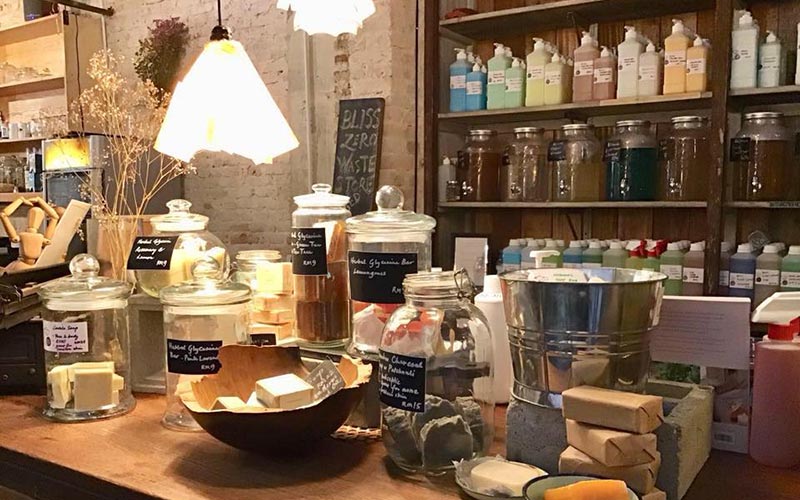 Nestled inside Mingle Café in Petaling Street, Bliss sells a range of zero-waste products from cleaning and personal hygiene items to wrapping cloths from Japan (to replace plastic bags). Workshops are held from time to time, equipping participants with the knowledge of giving old clothing new life or making soap from organic ingredients. Take note that the store is not open daily, so stay updated by following its Facebook page here.
A Bit Less Bulk Store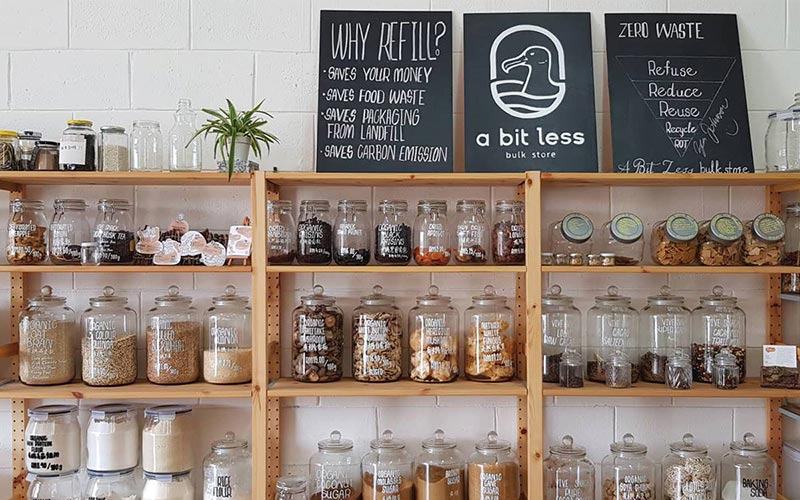 Founded with the aim to eliminate single-use plastic, this bulk grocery store promotes baby steps starting with using "a bit less" plastic. At its suburban location in Kepong, you can find organic vegetables and soybean, second hand clothing, lunchboxes and organic sun dried noodles on top of the standard bulk foods and household goods. F @abitlessbulkstore
Images courtesy of respective stores