First glance brings to mind an extraterrestrial spaceship that had chosen a small clearing in the forest to land.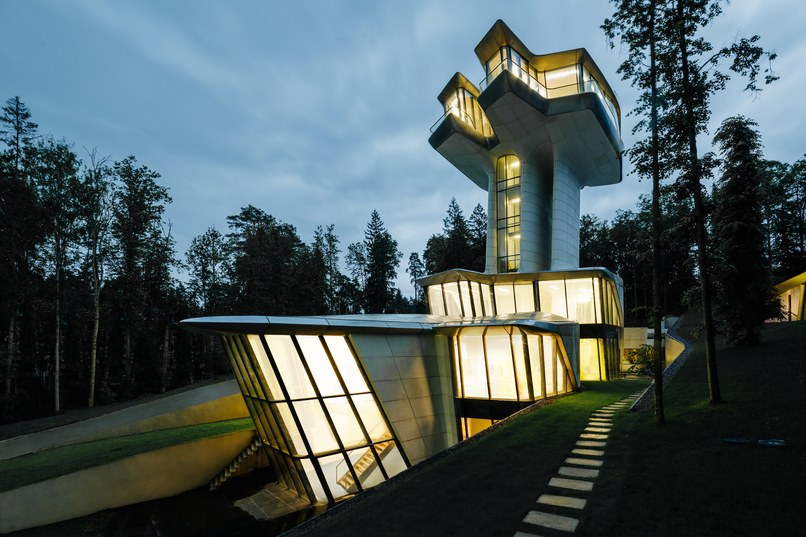 Zaha Hadid, arguably the greatest woman architect of all time, was known for breathtaking structures that often pushed the limits of physics for designs that are meant to be noticed.
The Iraqi-born British 'Queen of the Curve' was, after all, the first woman recipient of the Fritzker Architecture Prize, the Nobel Prize of architecture, and had given us the likes of the 2012 London Olympics Aquatic Centre to the Heydar Aliyev Cultural Center in Baku.
She's designed the Bridge Pavilion in Spain as well as the Phaeno Science Centre in Germany, right down to metro stations in Saudi Arabia. There is little that she has not attempted – except for residential homes for the private dweller.
Two years after her untimely death to a heart attack on March 31, 2016, her first and only residential home is now complete and it lives up to every bit of her reputation.
Capital Hill Residence
Russia's Barvikha Forest, located about 5 kilometres west of central Moscow, is the new home to Hadid's latest contribution, post-mortem.
In her true unapologetic nature, the 36,000 square feet home sticks out from the thick forest surrounding in two parts, one that merges with a sloping hillside while the other floats above treetops. Yet, it melds in with the nature it is surrounded with by means of organic lines that earned Hadid her nickname.
The Capital Hill Residence as it is called, is the home of Vladislav Doronin, CEO and chairman of international real estate developer OKO Group, who built the structure. He had met Hadid over a decade ago, when plans for his new home was put into place.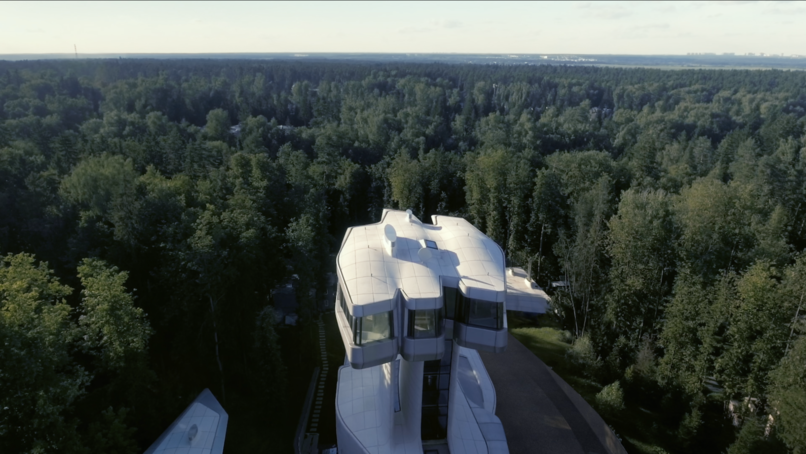 First glance brings to mind an extraterrestrial spaceship that had chosen a small clearing in the forest to land.
The highest point of the home that looks most like the command centre of the ship is the master bedroom, rising 117 feet above the ground allowing inhabitants to see above the trees. It is connected to the rest of the building by a slender column that houses the main stairwell, which in turn leads to other rooms.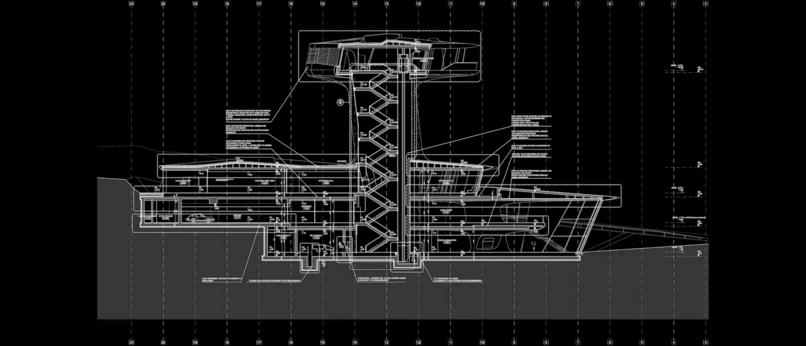 A big – and best – part of the home lies beneath the forest floor, including a 66 foot long swimming pool, spa and gym, as well as a Japanese garden and – get this – a nightclub.
Watch the video below for a full breakdown of the building.
All photos and video courtesy of The OKO Group.