The 65-year-old Chinese artist turned the noon sky on June 26 into a rhapsodic canvas with Japan's first-ever daytime fireworks display. Audacious, awe-inspiring and humbling, the artwork entitled 'When the Sky Blooms with Sakura' was more about rapture than bombast. It was also an ephemeral memorial made with fire – the area, along the Iwaki coastline in Fukushima, was devastated by the 2011 Japan earthquake and subsequent tsunami. 
Commissioned by Anthony Vaccarello for Saint Laurent, the artwork set off about 40,000 fireworks in tribute to those who lost their lives in tragedies that ruthlessly claimed millions of souls worldwide. The fireworks were released in a captivating three-part visual sequence that feels at once poetic and explosive; crafted to invoke a range of motifs. Cai Guo-Qiang launched the fireworks 400 metres into the air forming pink and orange bursts evoking cherry blossom trees along the Iwaki coastline. There were 12 white chrysanthemums and blue waves symbolizing a tsunami.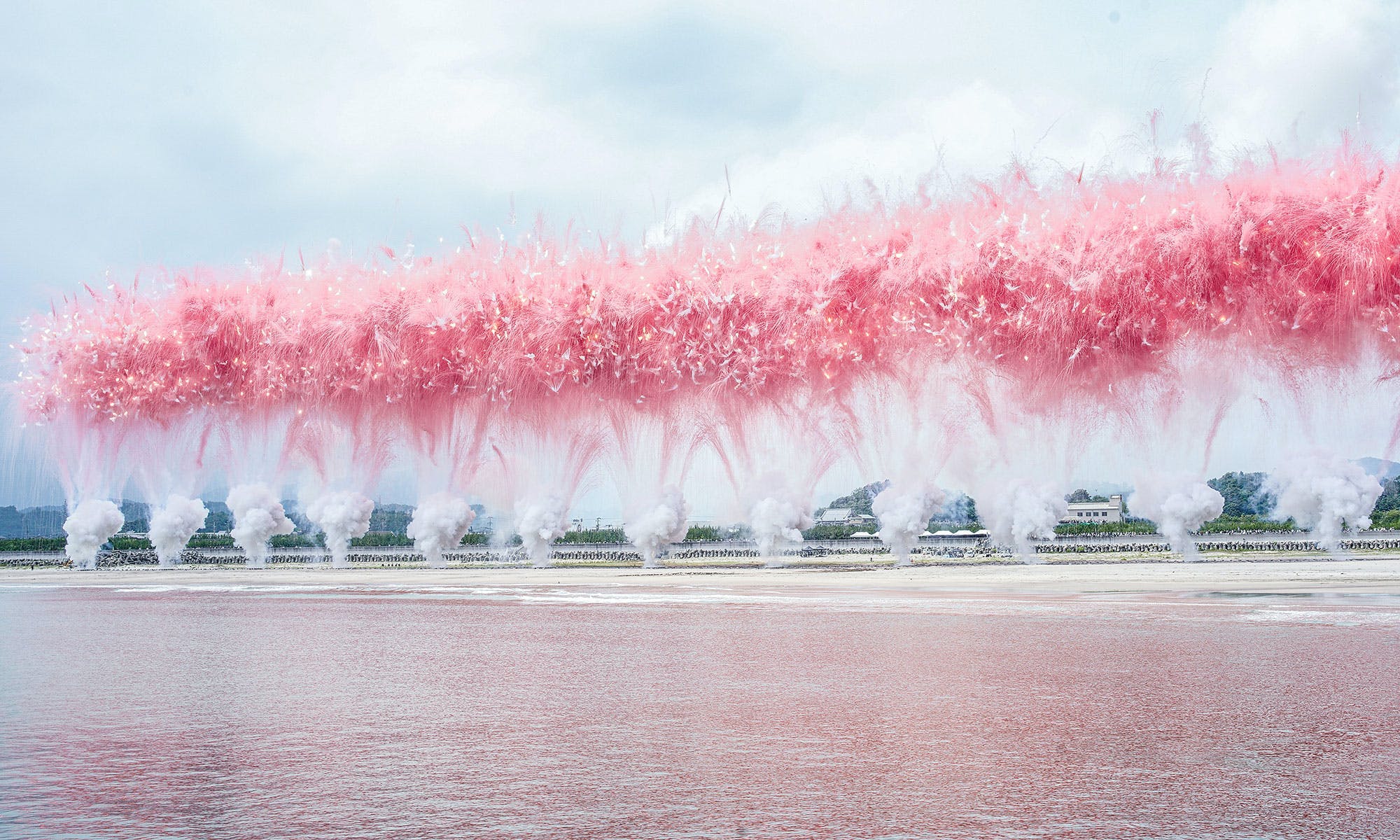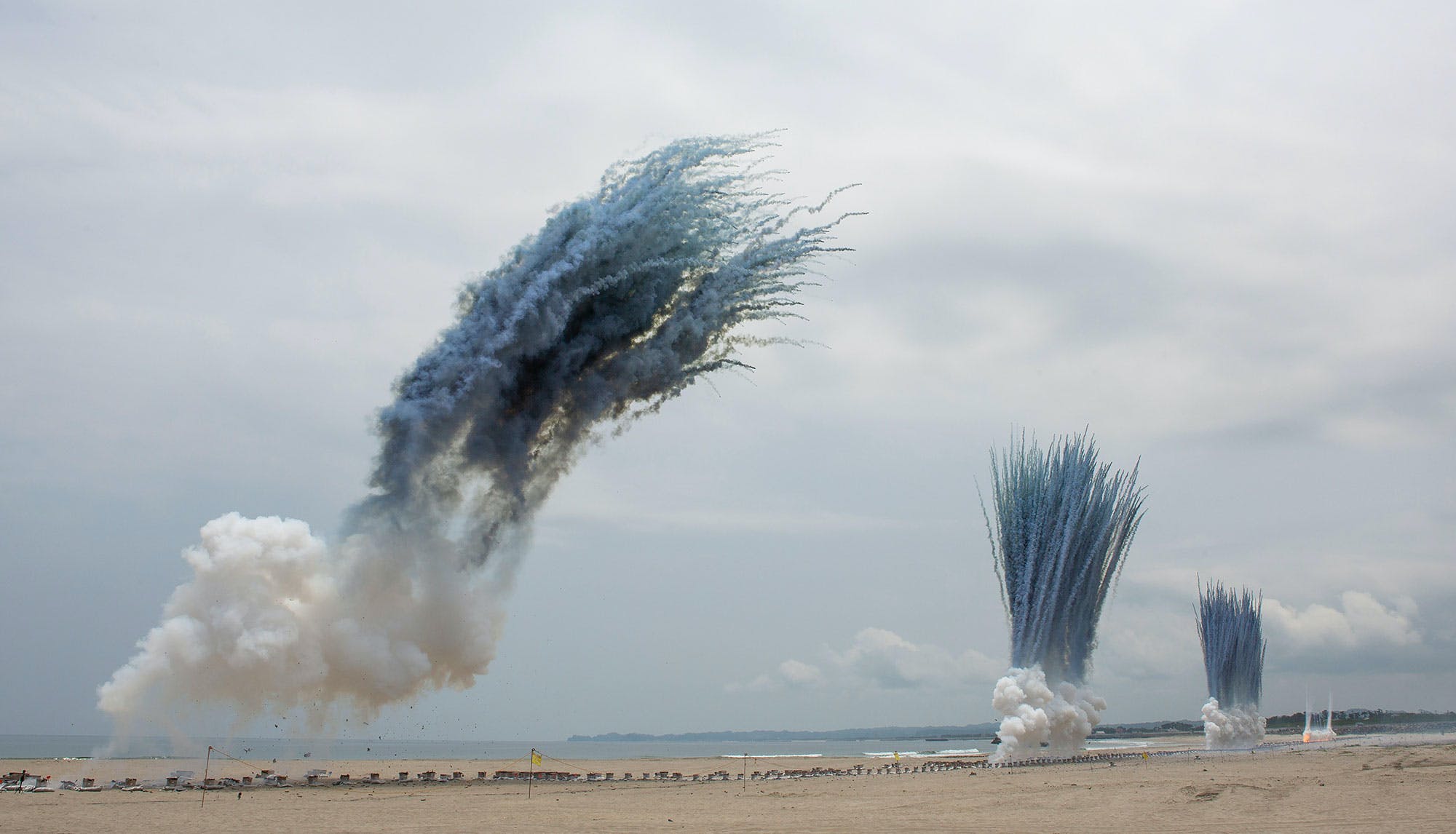 The visionary artist expressed his gratitude to the people and inspirations behind the project: "Thank you to the beautiful sea and sky of Yotsukura and the rare cooperation and companionship of the sound of the wind and waves in this worrisome June," he said. "Mankind today is facing various challenges, such as coexisting with the pandemic, economic decline, deglobalisation, and increased national and cultural conflicts. Through the sakura in the sky, I was expressing the story of the friendship between the people of Iwaki and me, which transcends politics and history, and I hope that the artwork will inspire the world with faith and hope."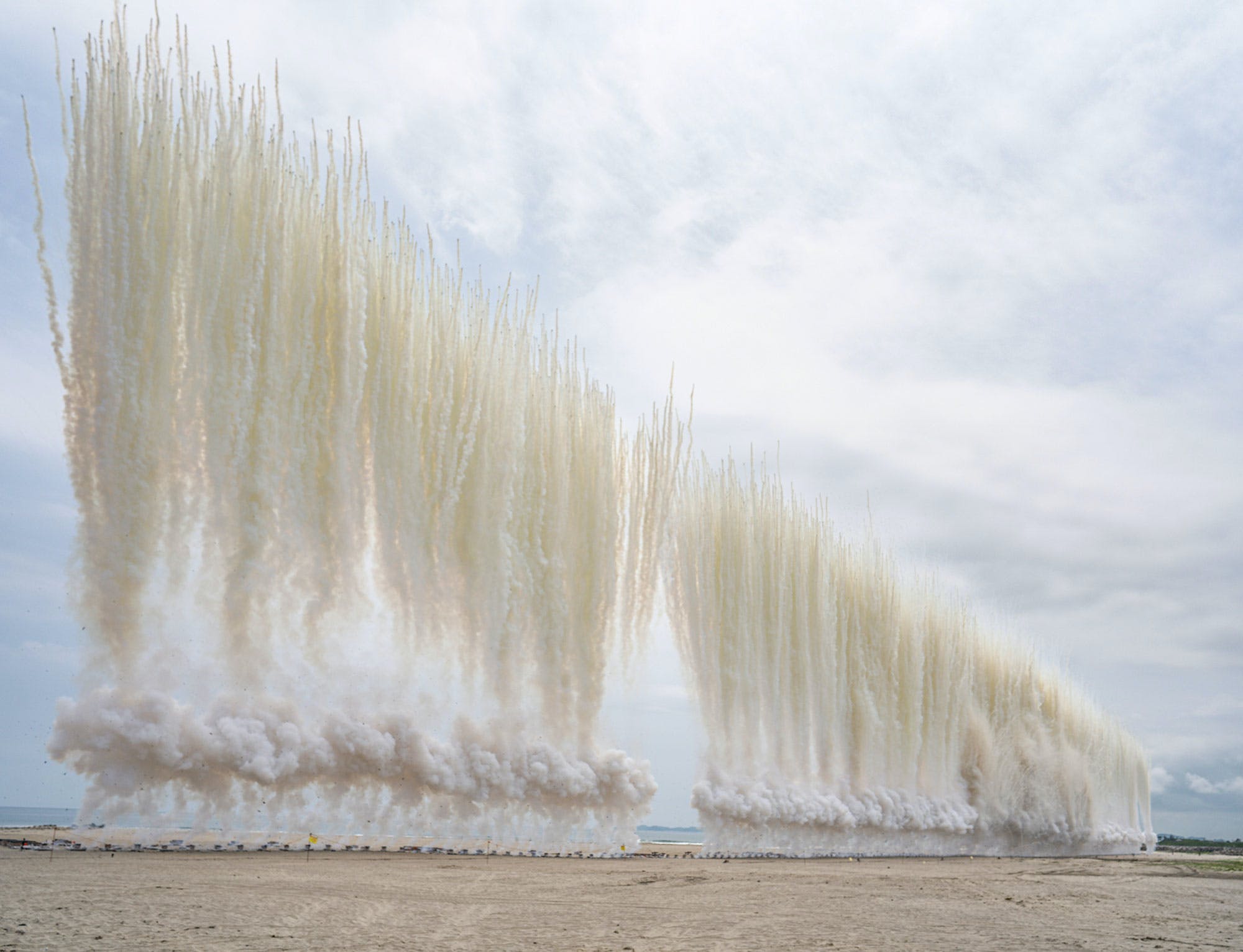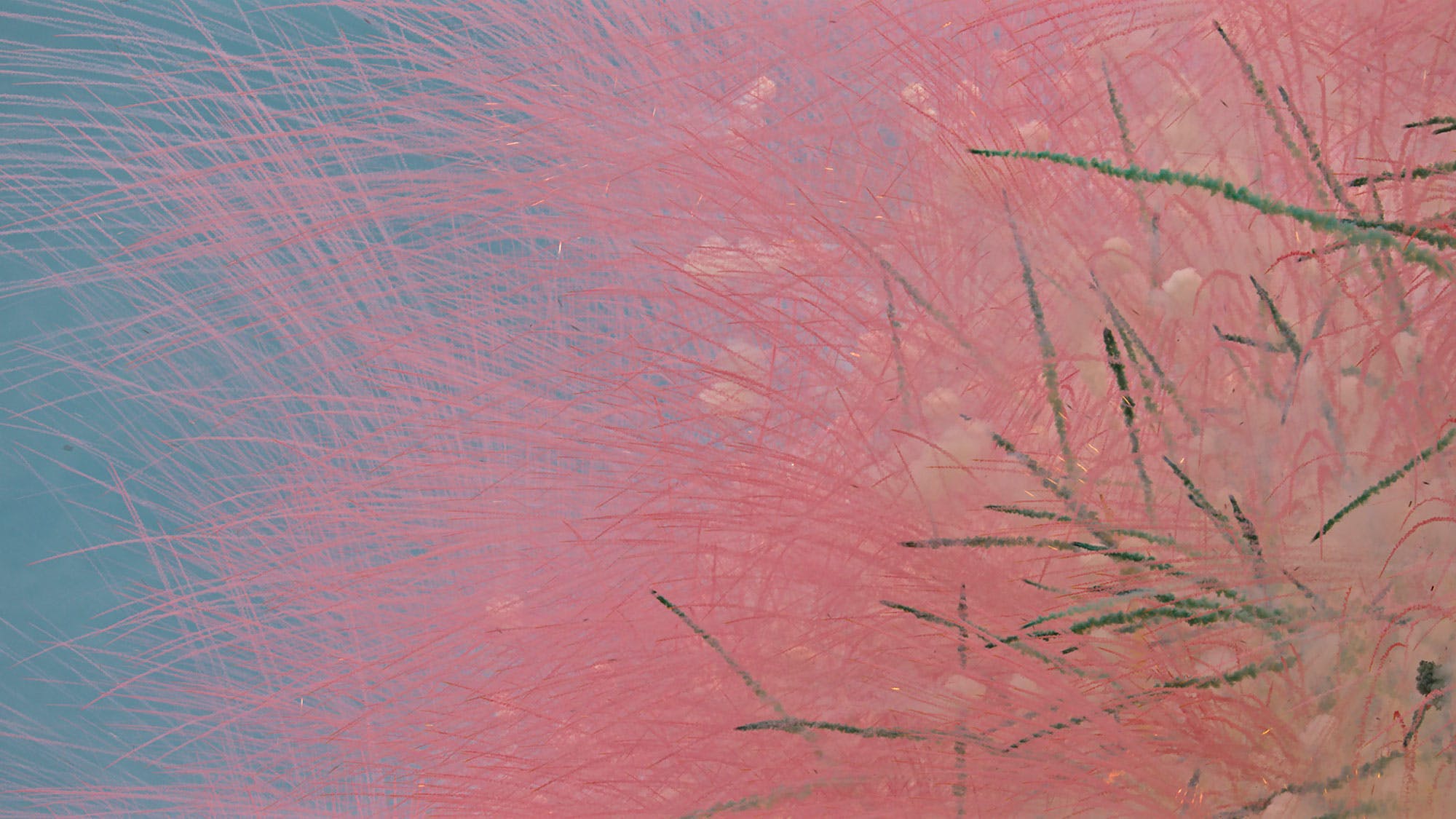 The partnership between Cai and Saint Laurent reflects the French fashion house's ongoing mission to support excellence in a variety of creative fields – including visual arts, cinema, and music – under Vaccarello's leadership. "Informed by the ethos of Eastern philosophy where rebirth is attained through transcending trauma, [the artwork] aspires to bolster the resilient human spirit in the face of global adversity, conveying a message of hope and renaissance," shared Saint Laurent. 
Co-organised by Saint Laurent, this groundbreaking event also served as a prelude to Cai's solo exhibition titled 'Ramble in the Cosmos – From Primeval Fireball Onward' at the National Art Center in Tokyo. The exhibition is now open to the public until August 21.
Watch the full display of 'When the Sky Blooms with Sakura' at the video below.
Photos by Saint Laurent.