Since its release on 24th January, Physical: 100 has gained global popularity, ranking on Netflix's Global Top 10 TV (Non-English) list in 62 countries, including Malaysia where it ranked #1. The Korean game series, dubbed the real-life Squid Game, follows 100 contestants who face intense strength challenges in hopes of winning 300 million won (RM1,028,243.91). 
Contestants range from bodybuilders and wrestlers to fitness Youtubers and Olympic gold medalists, with a variety of body shapes and sizes. Other than aiming to change gender-related physical prejudice, the series also hopes to prove that strength comes in many forms, be it physical or mental. With its final episode set to drop on 21st February, we're looking back at every quest played on Physical: 100, and who we think could win it all (note: spoiler alert!). 
Quest 0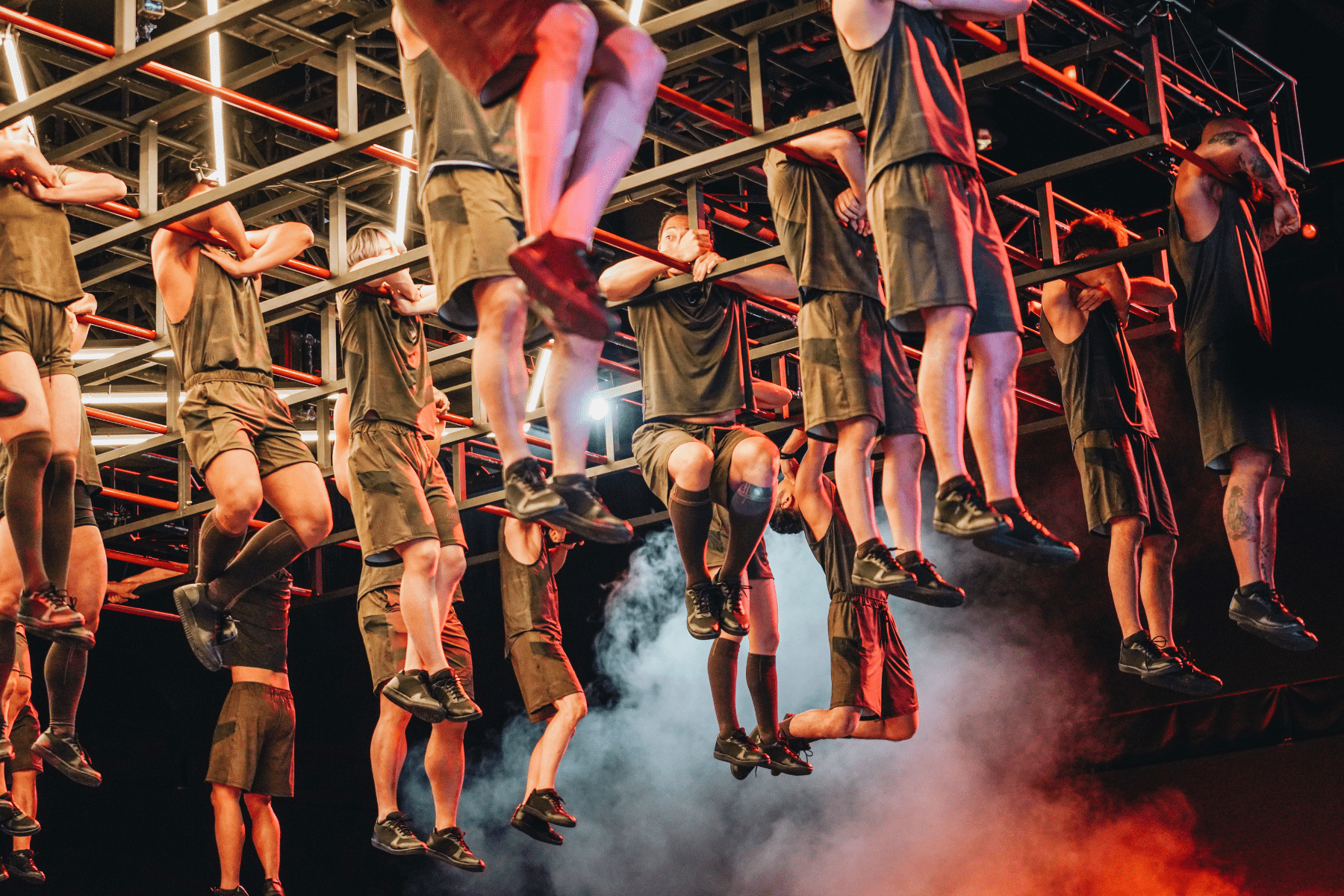 The first quest wasn't an elimination round, but a challenge that provided winners with an advantage. Contestants were tasked with hanging from a metal frame for as long as they could. Those who hung on the longest were given the privilege to choose who to go up against in the next quest. Mountain rescuer Kim Min-Cheol rose to victory, clinching the top spot in this quest. 
Quest 1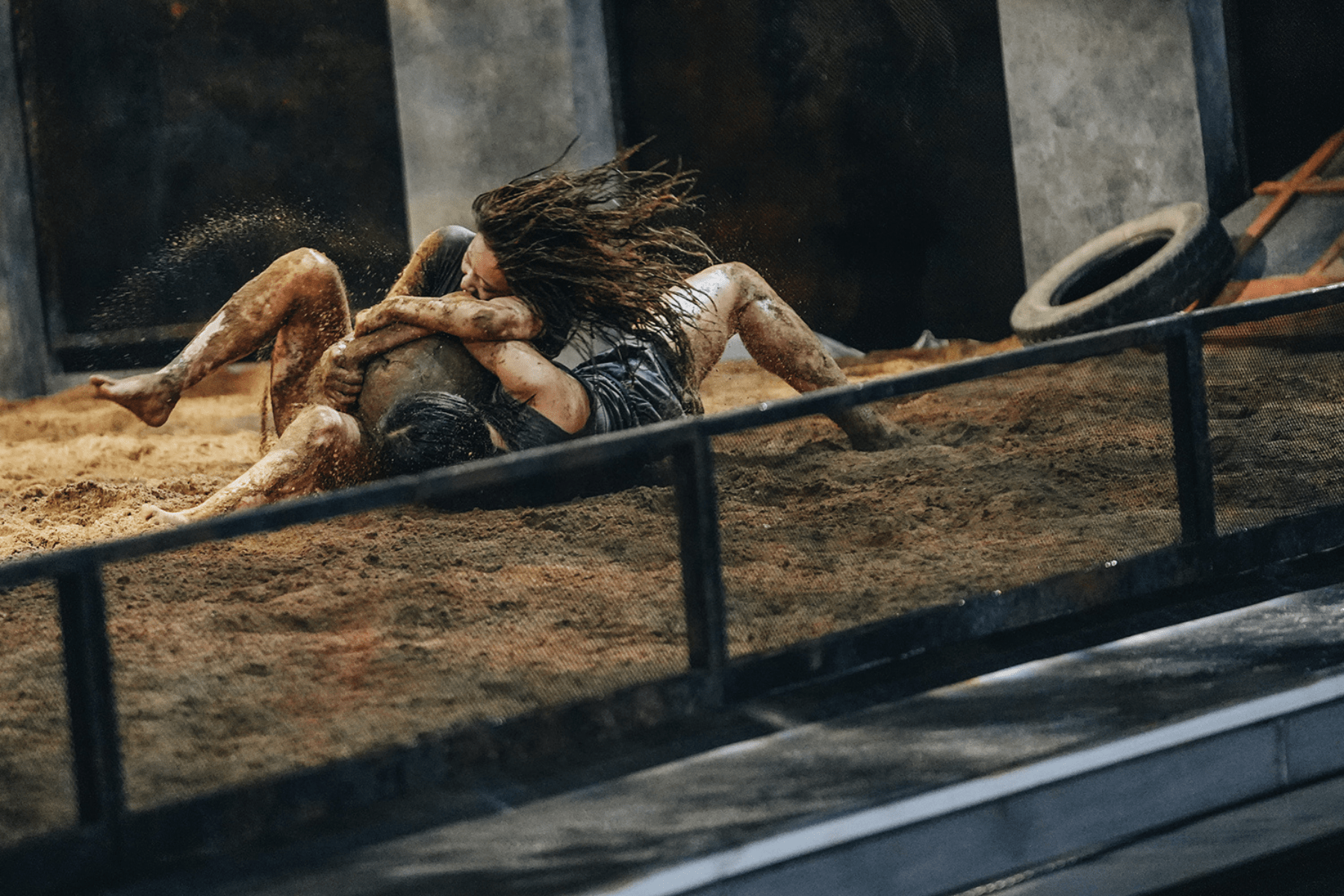 In the first challenge of the competition, contestants were paired up and engaged in a head-to-head battle to grab a ball before a three-minute timer ran out. Contestants chose between two different arenas, a sandy space with a pool or a garden with obstacles. Losers of this quest were eliminated, leaving only 50 contestants who moved on to the next game. 
Quest 2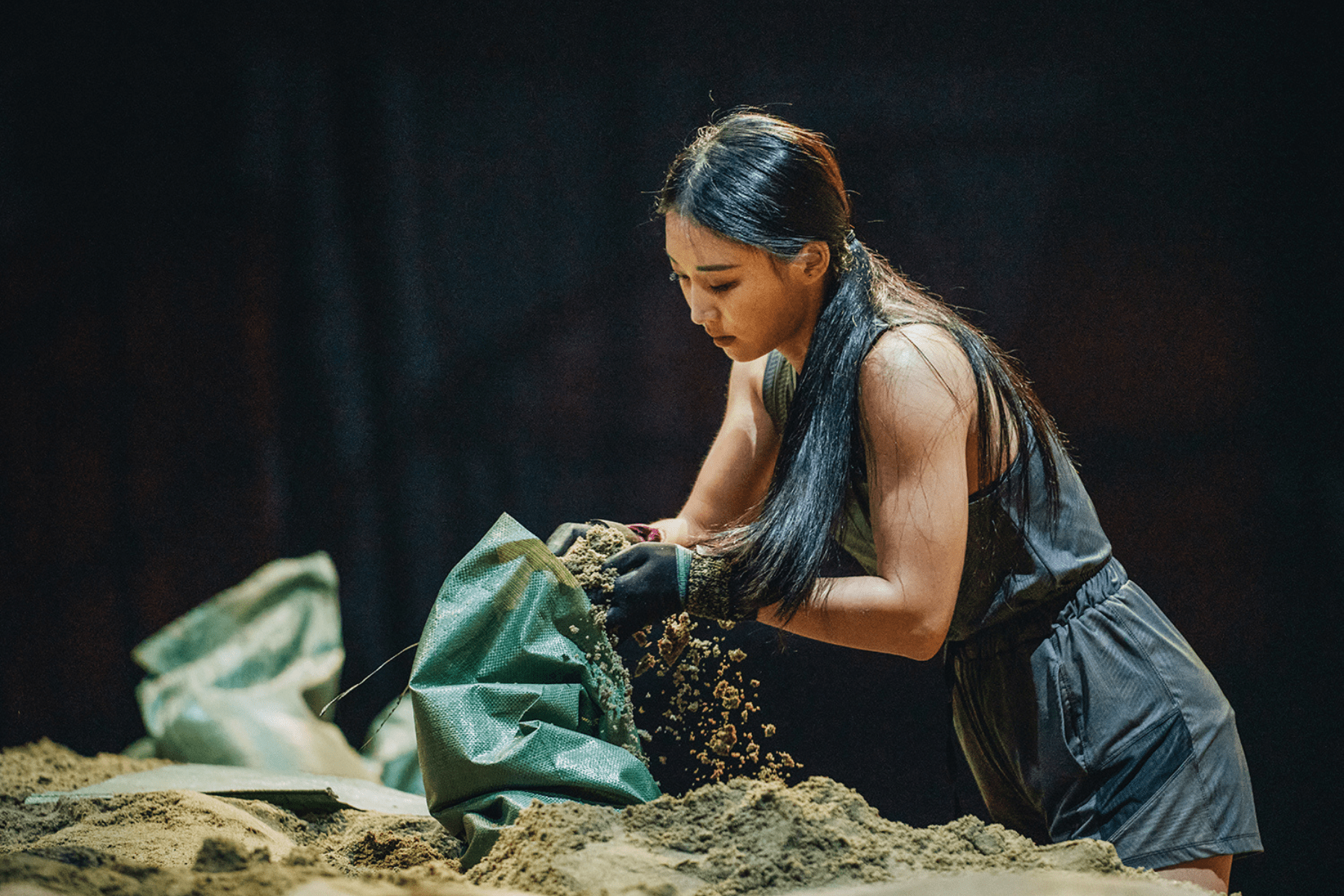 Contestants were then divided into teams of five, with leaders being chosen based on votes. The strongest team leaders then chose which other team they'd battle with, forming a strong prejudice against the 10th team leader and female wrestler Jang Eun-Sil. After being chosen by 2nd team leader and fellow wrestler Nam Kyung-Jin, she and her team became the underdogs, beating Nam Kyung-Jin and his team in the quest to construct a bridge and fill a tube with as much sand in a 12-minute time frame. 
Quest 2.5
The game provided a surprise quest for eliminated contestants to reclaim five spots, with a challenge of holding up their own torso moulds containing 40% of their body weight. Winners Seong Chi-Hyun, Choi Sung-Hyuk, Shim Eu-Ddeum, Kim Sang-Wook, and Lee Jung-Myeong reentered the competition, forming a team of their own, led by Kim Sang-Wook.
Quest 3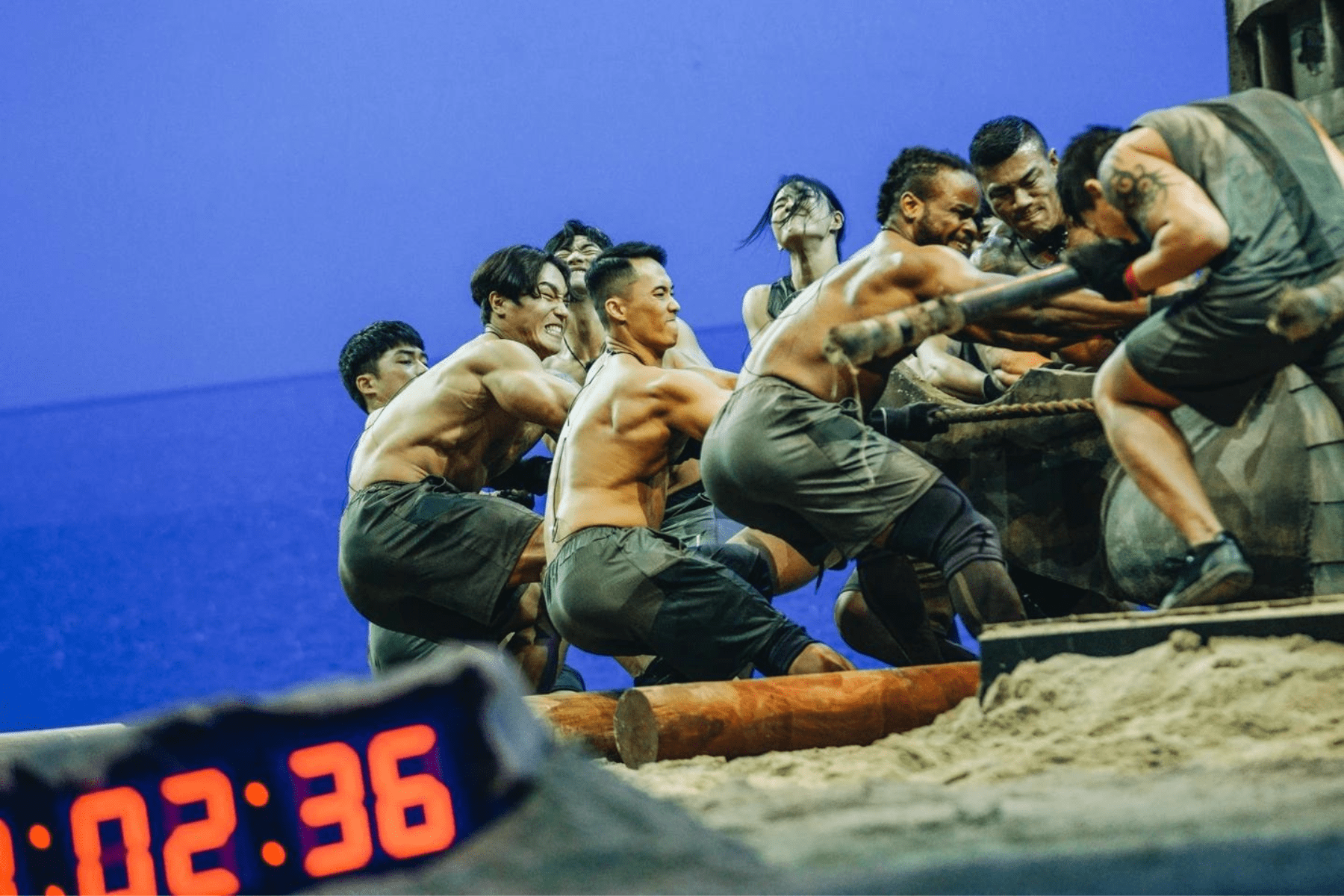 With six teams remaining, contestants were given the task to join alliances with another team that they think would win in the next challenge. Each alliance were then tasked to pull a 1.5-ton ship up a slope in the fastest time. And while many had high hopes for the underdog Jang Eun-Sil and Kim Sang-Wook's alliance, they came in last, just 2 minutes and 20 seconds behind Yun Sung-Bin and Ma Sun-Ho's alliance. 
Quest 4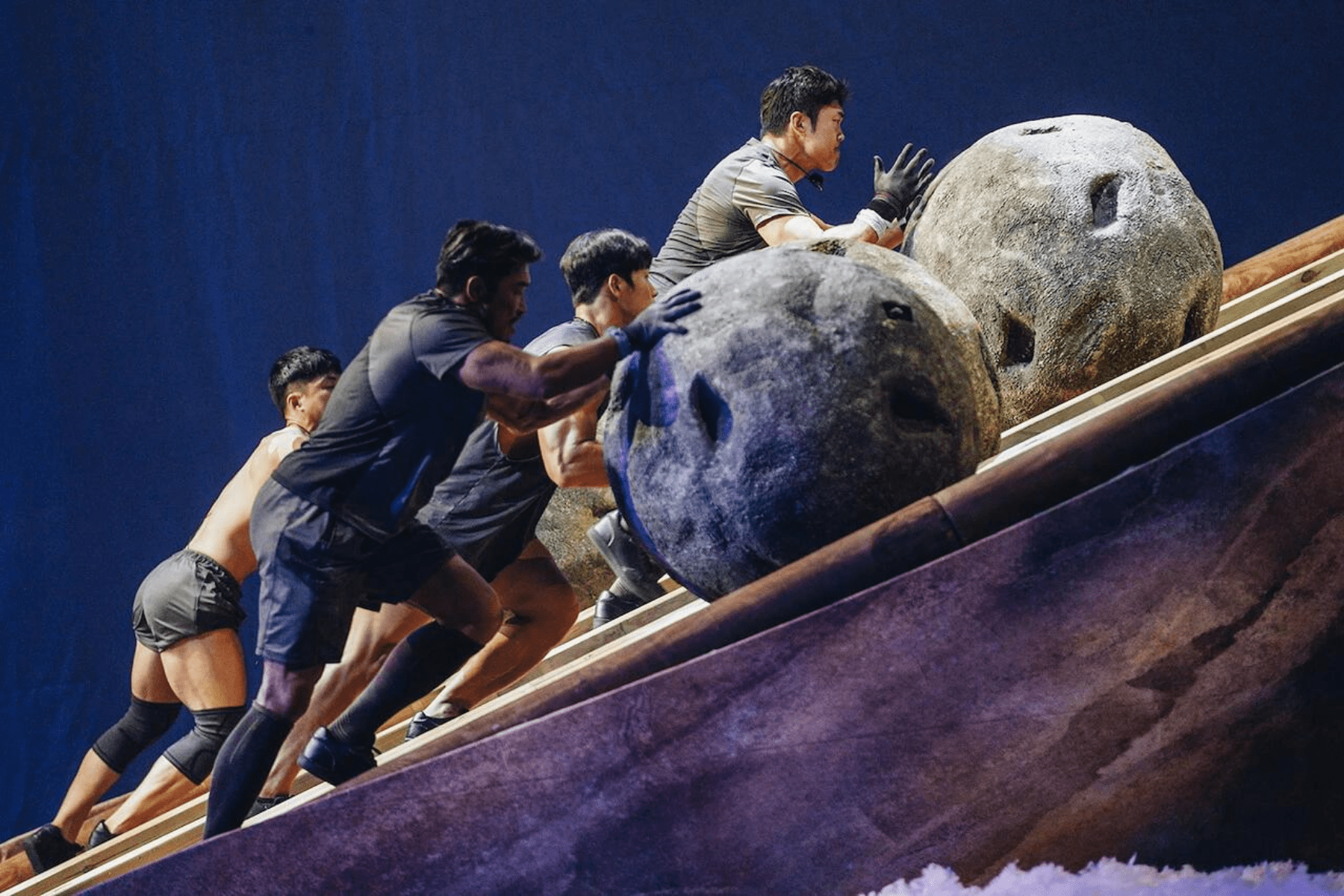 The next quest required teams to delegate each member to five 'punishment' games, where winners of each game will move on to the finals. The games include: 'The Punishment of Atlas' where players hold up a large rock till one remains, 'The Fire of Prometheus' where contestants run through an obstacle course to grab a torch, 'The Wings of Icarus' which required players to climb a moving rope, 'The Tail of Ouroboros' which was a game of tag, and 'The Punishment of Sisyphys' where players had to roll a 100kg rock repeatedly every 30 seconds till one remains.
So far, 4 finalists have already been announced: Car dealer Jo Jin-Hyeong, luger Park Jin-Yong, mountain rescuer Kim Min-Cheol, and cross-fitter Woo Jin-Yong. The final game saw fan-favourite and MMA fighter Choo Sung-Hoon eliminated, with either professional cyclist Jung Hae-Min or Olympic gold medalist Yun Sung-Bin clinching the final spot. 
So, who will win Physical: 100?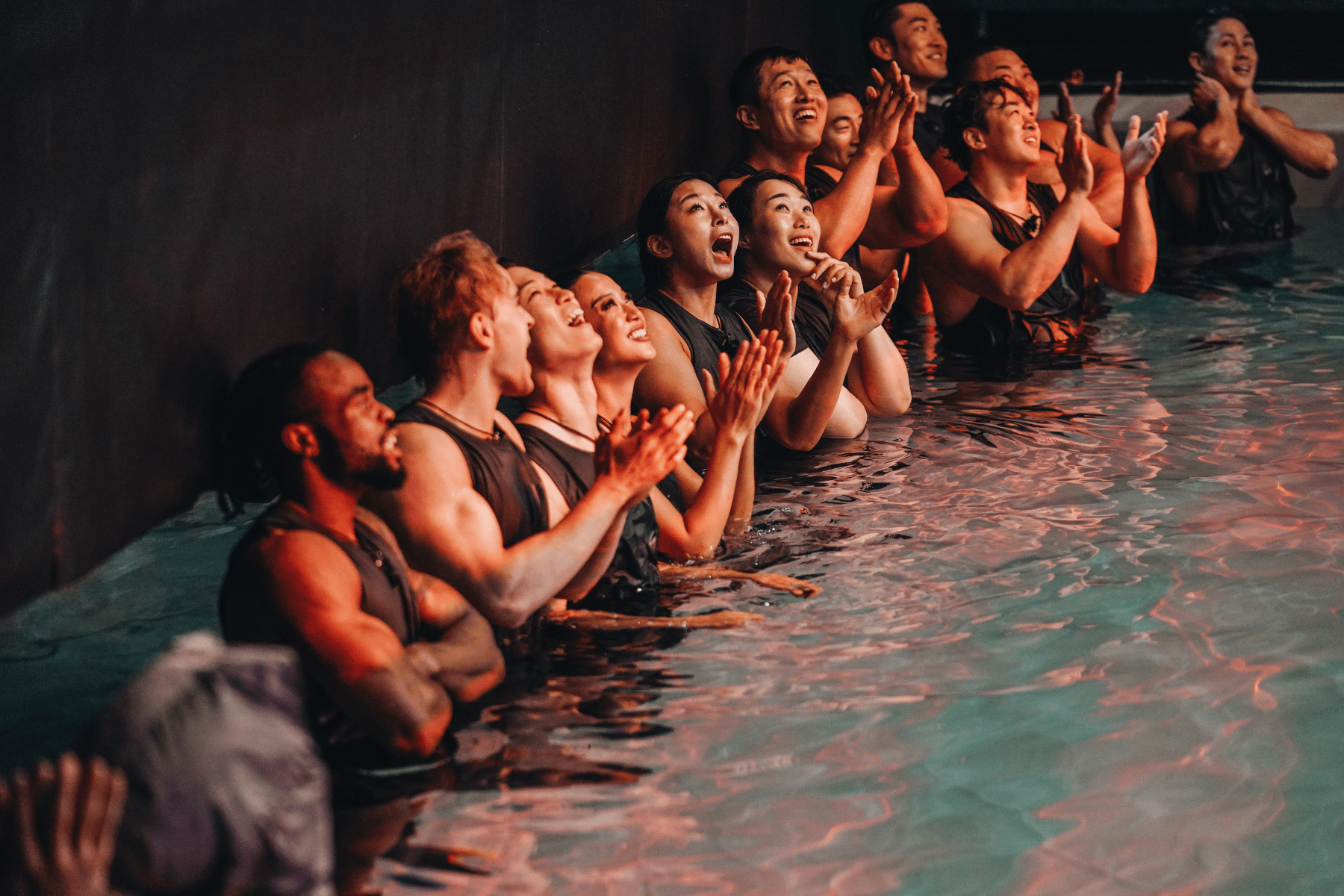 The list of finalists proves that size or experience doesn't really matter as much as strategy and mental determination in the game of strength. Looking back at the first quest, we predicted victory for contestants like bodybuilder Kim Chun-Ri, UDT reservist sergeant Agent H, and boxer Choi Hyun-Mi, but were all eliminated. We then rooted for underdog Jang Eun-Sil and MMA veteran Choo Sung-Hoon, but both failed to make it to the finals. 
The game show has been extremely unpredictable, as different quests required different skill sets, which the current remaining contestants all have. Should the final quest be all about physical strength, we predict that Jo Jin-Hyeong, Jung Hae-Min and Yun Sung-Bin have equal chances of clinching the winning spot. But for now, we'll be eagerly waiting for the final episode to see if we're right.
Catch Physical: 100 on Netflix. 
Photos by Netflix.