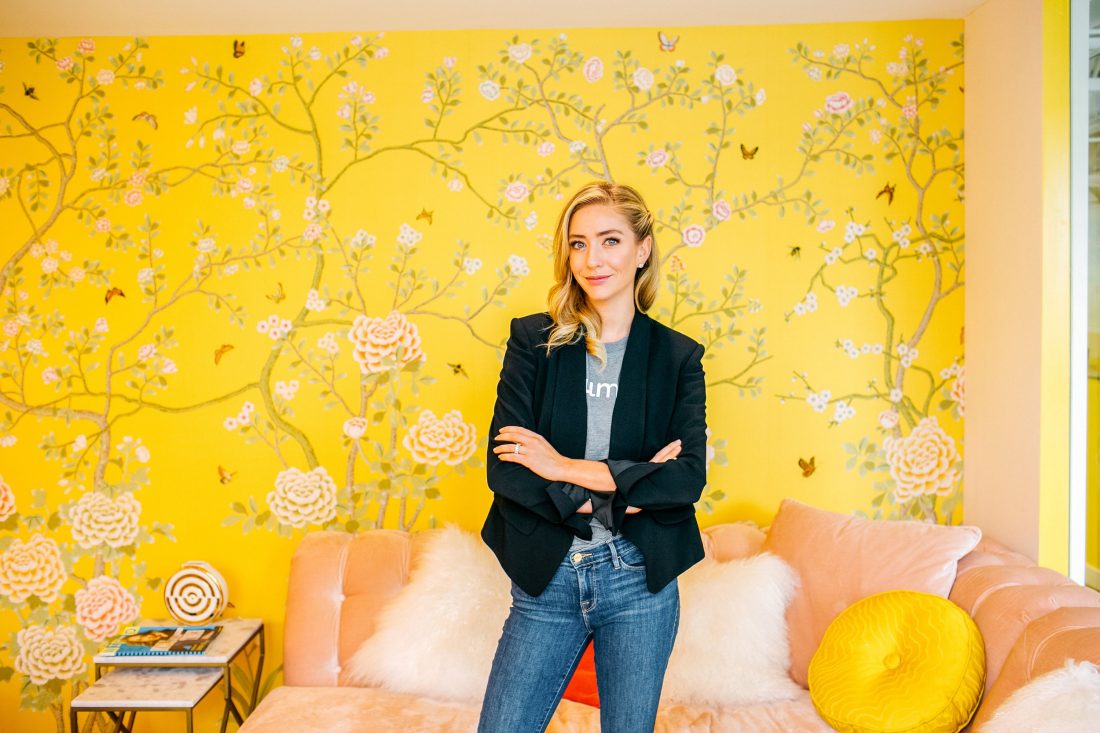 W
hitney Wolfe Herd, the 31-year-old founder of social and woman-forward dating app Bumble, has become the world's youngest self-made woman billionaire since her shares in the company, which account for nearly 12%, soared in its IPO which debuted on Thursday.
On 12 February 2021, she ended the day with a net worth of US$1.5 billion with Bumble stocks closing at US$70.55.
Wolfe Herd also makes history as the youngest woman in the US to take a company public. Bumble is the second big dating app to go public following in the wake of Match.com in 2015. Match.com's parent Match Group, which also owns dating app Tinder, offered to buy Wolfe Herd's company in 2017 for US$450 million.
Her journey hasn't been an easy one but it is in its many challenges which she turned around that makes her story one so inspirational.
View this post on Instagram
At 22 years old, Wolfe Herd joined Hatch Labs, which at the time was developing Cardify, a platform led by Sean Rad through Hatch Labs' IAC Incubator programme.
She then joined the development team for Tinder in 2012 alongside Sean Rad and Chris Gulczynski when Cardify was abandoned.
She was made vice president of marketing for Tinder, reportedly having come up with the name for it, inspired by the flame logo and the idea of something combusting into flames at a chance strike. Her marketing approaches sparked Tinder's popularity on college campuses and its fast increasing user base.
She left the company in 2014 following growing tensions with other company executives. Upon her departure, she filed a lawsuit against Tinder for sexual harassment. Forbes reported that Wolfe Herd alleged threats and derogatory texts from her former boss and boyfriend Justin Mateen, who also stripped her of her cofounder title. It was reported that Tinder denied all claims and Wolfe Herd received a quick and confidential settlement.
That same year, she co-founded Bumble in Austin, Texas, with Andrey Andreev, the founder of Badoo, who reached out to her to start a dating app together. Bumble differentiated itself from the majority of dating apps be being female-forward, allowing women to make the outreach from matches first. By December 2015, the app recorded over 15 million conversations and 80 million matches and as of November 2017, it had over 22 million users.
In 2019, Andreev exited the company following allegations of misogyny in the London office, putting it at odds with Bumble's message of women empowerment.
The Blackstone Group bought over Andreev's share in Bumble and Badoo in its entirety and appointed Wolfe Herd the CEO of Bumble's parent company MagicLab.
In 2020, Bumble replaced MagicLab as the parent company of Bumble and Badoo, bringing their collective subscribers to 100 million worldwide.
In February 2021, Wolfe Herd became the world's youngest self-made female billionaire after taking Bumble public, with an estimated net worth of US$1.5 billion.
"Today, @Bumble becomes a public company," Wolfe Herd tweeted. "This is only possible thanks to the more than 1.7 billion first moves made by brave women on our app—and the pioneering women who paved the way for us in the business world. To everyone who made today possible: Thank you. #BumbleIPO."