Check out them grilles.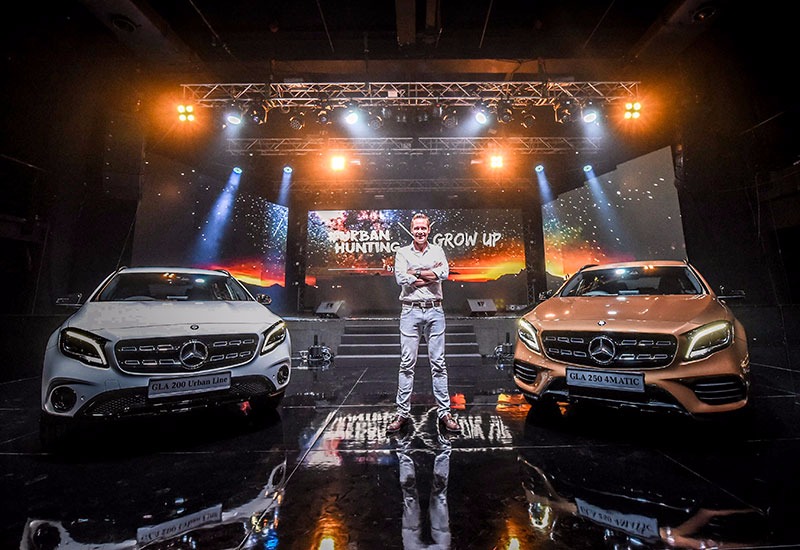 A fresh, grown up urban hunter has arrived in Malaysia – the new generation Mercedes Benz GLA-class. More than three years since its debut, the crossover SUV finally gets a facelift, with three new models launched in the country – the GLA 200 Urban Line, GLA 250 4MATIC AMG Line, and the Mercedes-AMG GLA 45 4MATIC.
Made for an active, urban lifestyle, the new GLA models feature a host of new exterior and interior upgrades; the most obvious being its iconic radiator grille. Here are four new updates to the 2017 Mercedes-Benz GLA series.
Bolder radiator grille
Arguably the most distinguishing factor about the new GLA models is the sharpened front-end, namely the radiator grille. Both the GLA 200 and GLA 250 4MATIC lines feature rectangular elements on the new grille, with two louvres painted in chrome and silver inserts giving it an edgier look compared to its predecessor. On the other hand, the GLA 45 4MATIC is characterised by new air intake grilles with a front splitter insert, plus flics in high-gloss black, which guide air flow into the radiator more effectively.
Sportier exterior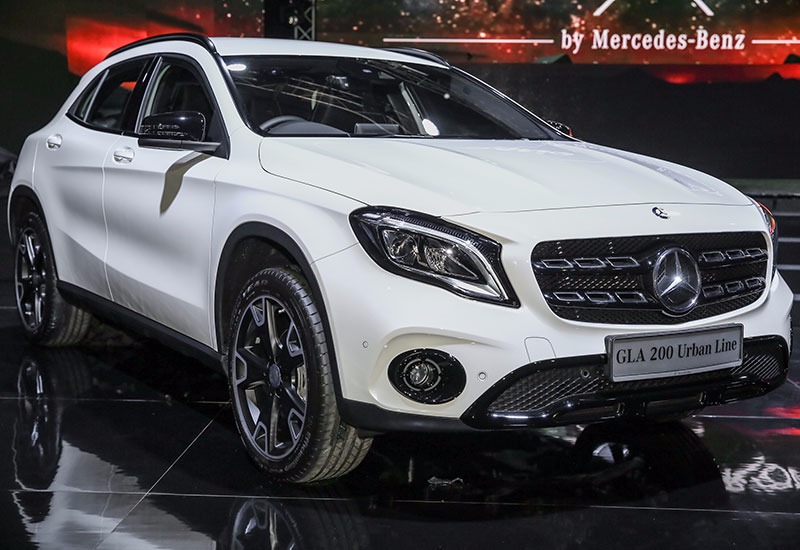 Aside from the grille, the new GLA models come equipped with LED High Performance headlamps as the standard, replacing the former bi-xenon units. The front and rear bumpers as well as the lower trim of the body have been redesigned to highlight its sportier and more aerodynamic exterior. There is also an optional Night Package which offers selected design features in black, from the two louvres in the radiator grille to the exterior mirrors and light-alloy wheels.
Off-road comfort suspension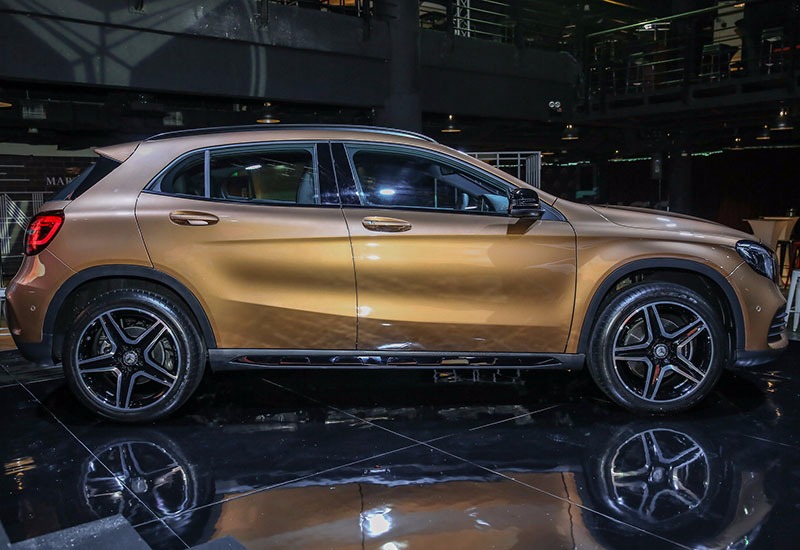 Another new feature to the GLA 200 Urban Line and GLA 250 4MATIC AMG Line is the off-road suspension, which ensures a more comfortable off-road drive. At 30mm higher, the compact SUV is now geared better than ever to tread all situations.
Athletic interior
As for the interior, the new GLA models are highlighted by ARTICO man-made leather trim and chromed control panels. The Mercedes-AMG GLA 45 4MATIC is further enhanced with red contrasting topstitching to accentuate its sporty AMG look. Inside the cockpit, the instrument cluster is given a new design and the speedometer divided into new 30km/h stages.
The GLA 200, GLA 250 4MATIC and GLA 45 4MATIC are priced at RM239,888, RM269,888 and RM408,888 respectively (OTR without insurance).
For more details about the finance packages, call 1-800-22-6237 or download the myMBFS app from Apple's App Store and Google Play Store to estimate the montly instalments for the GLA.