Make sure to stir the drink long enough for the right amount of water in your Negroni.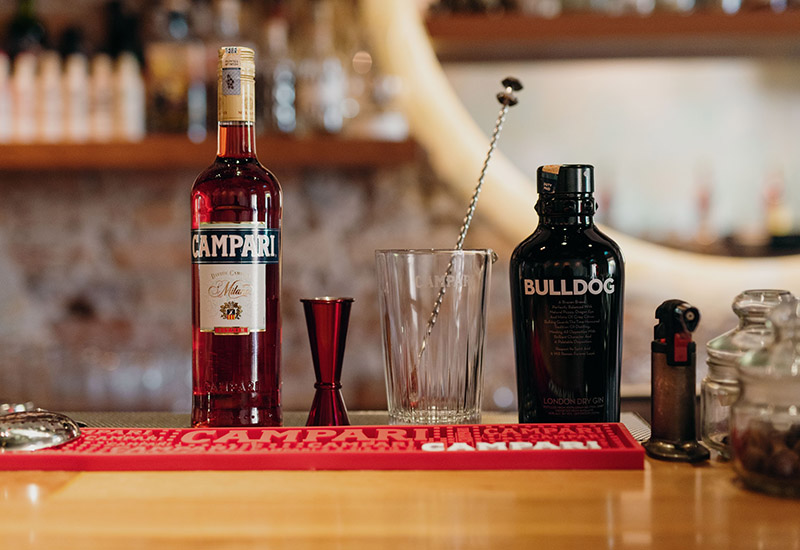 Campari, Italy's iconic red apéritif, and Imbibe Magazine have allied once again for the seventh year to showcase Negroni Week 2019. Joining other countries, Malaysia will also be taking part in the Negroni Week which will be hosted by the world-renowned French spirits group, Remy Cointreau.
Negroni Week 2019 will run between 24th and 30th June this year as the iconic cocktail celebrates 100 years in existence.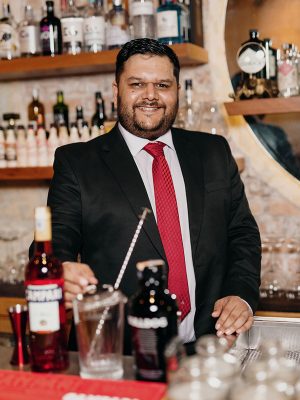 Negroni Week is a charitable programme that puts the power of fundraising into the hands of participating bartenders, their bars and Negroni drinkers all over the world.
During Negroni Week, participating venues will be supporting over 40 charities. So, there's no better time to say, "Cheers to charity" and experience one-of-a-kind cocktail creations.
We recently had the chance to speak to Divyesh Chauhan, Campari Brand Ambassador. He was generous to share with us five points on what makes a good Negroni.
In case Negroni is your poison, keep in mind of these points, and you will always have a well-made cocktail in hand.
The right level of dilution
It is important to stir the drink long enough. Stirring makes sure that you have the right amount of water in your Negroni. It helps in achieving the right balance. So, go ahead, give your drink a good stir, and sip. Ahh!
The right temperature
You don't want to have a cocktail that is too warm or too cold. Often, if the drink is too cold, it is going to be over diluted as well. Stir it well and feel the balance in your palate.
The right balance of flavour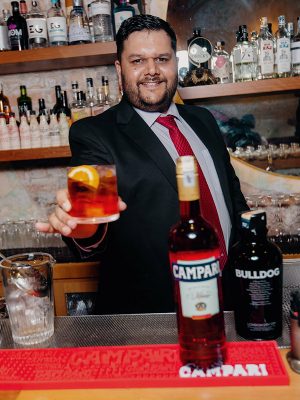 The classic Negroni is a mixture of gin, vermouth and Campari in equal measures. Once you start playing around different brands of the components, you then have to consider the balance of flavours. If you use a strong gin, you then have balance it out by increasing the vermouth.
When you are making Negroni with different brands of spirits, taste it and adjust it accordingly. For instance, if it is too sweet, add more Campari. If it is too strong, you might need less of either gin or vermouth.
Understand that each component plays a different and unique part. You can adjust and twist the ratio until it is balanced.
Use nice glassware
As the saying goes, you eat with your eyes first. Imagine a Negroni served in a teacup, it definitely will not be as nice as one served in a pretty crystal glass. And don't forget the nice garnish!
Use good blocks of ice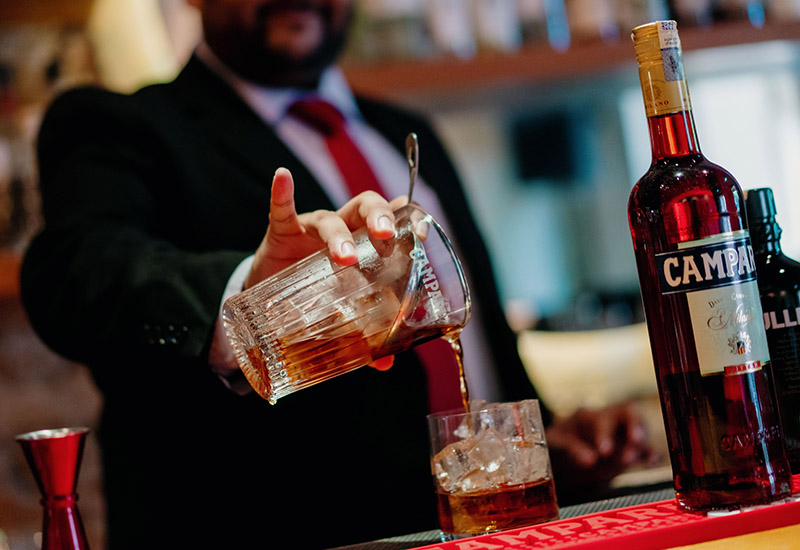 Never underestimate the role ice plays in a cocktail. Use nice solid cubes of ice as cubes that are too small will dilute too quickly. If you have nice blocks of ice the drink will stay cool for longer without leaving you with a thinned-out concoction.
For more information about what's happening during Negroni Week 2019, visit the official website here.
Images courtesy of Remy Cointreau