The Wright brothers may have put us in the air, but BMW has now made it possible for humans to fly. The marque recently fitted BASE jumper and wingsuit pilot Peter Salzmann with its newly-developed electric wingsuit, allowing him to take to the skies at speeds of up to 186 mph.
It took the joint effort between BMW, Salzmann and Designworks to realise this dream. The idea for it first came to Salzmann in 2017 when he was trying to think of ways to improve air performance.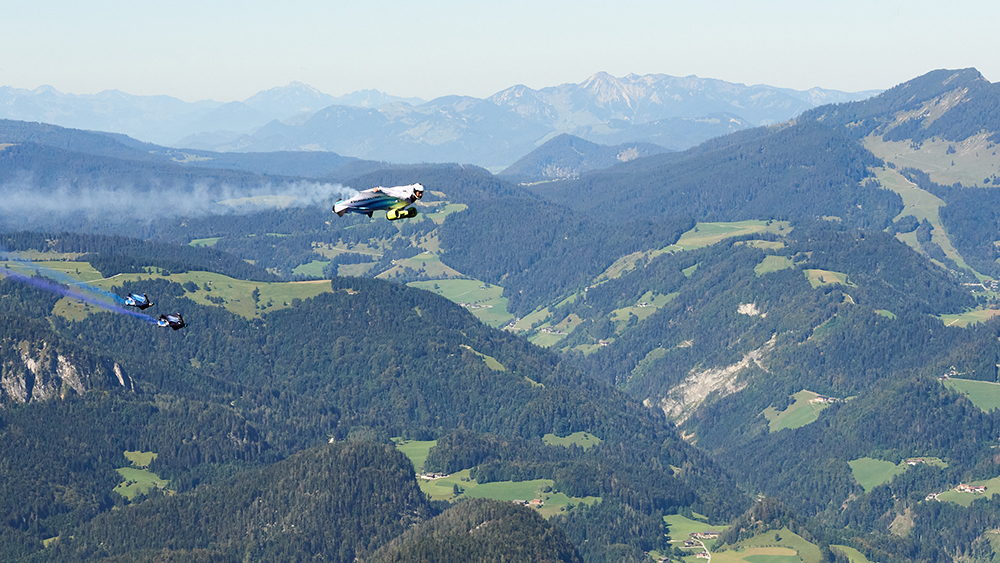 "At the time, I was developing suits for skydiving and BASE jumping with a friend and BASE jumping mentor," Salzmann said. "In a relaxed atmosphere one evening after a day of testing, we threw out lots of ideas about how we could improve performance. One of them was a supporting motor – and it's an idea I just couldn't shake. I found the idea of being able to jump from my local mountain wearing the wingsuit and land in my garden fascinating."
It only took three years of intensive research, and test flights were conducted in BMW's horizontal wind tunnel. The project then culminated in two prototype engine systems – one large and one small. When tested, the latter design became the winning pick thanks to its lighter weight and easier manoeuvrability.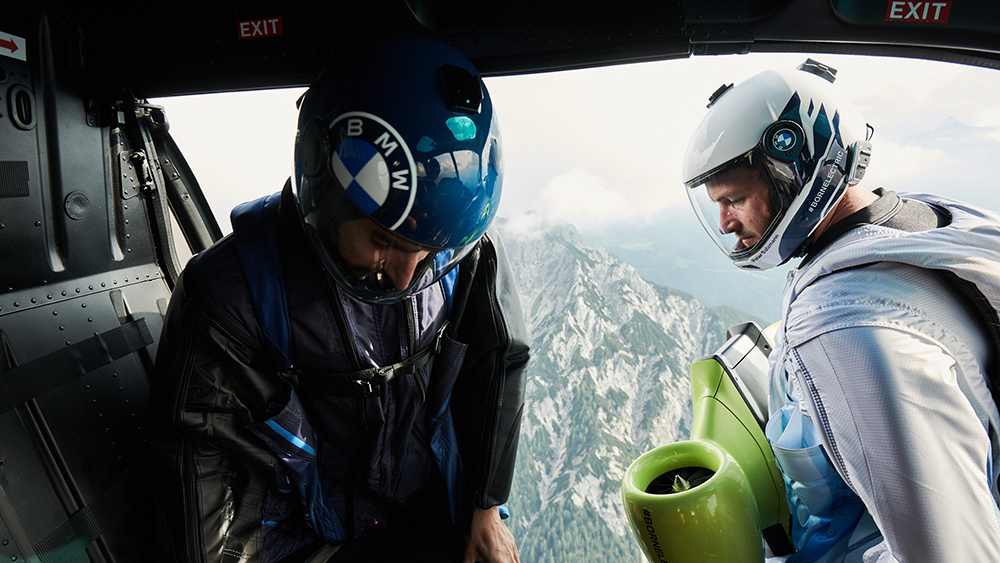 Just last week, Salzmann donned on the wingsuit and completed its maiden flight over the mountains of Austria. He was dropped by helicopter at about 10,000 feet with two other fliers in conventional wingsuits. According to BMW, Salzmann was able to accelerate the fastest at a peak speed of 186 mph, as regular wingsuit operators typically only reach horizontal speeds of about 62 mph.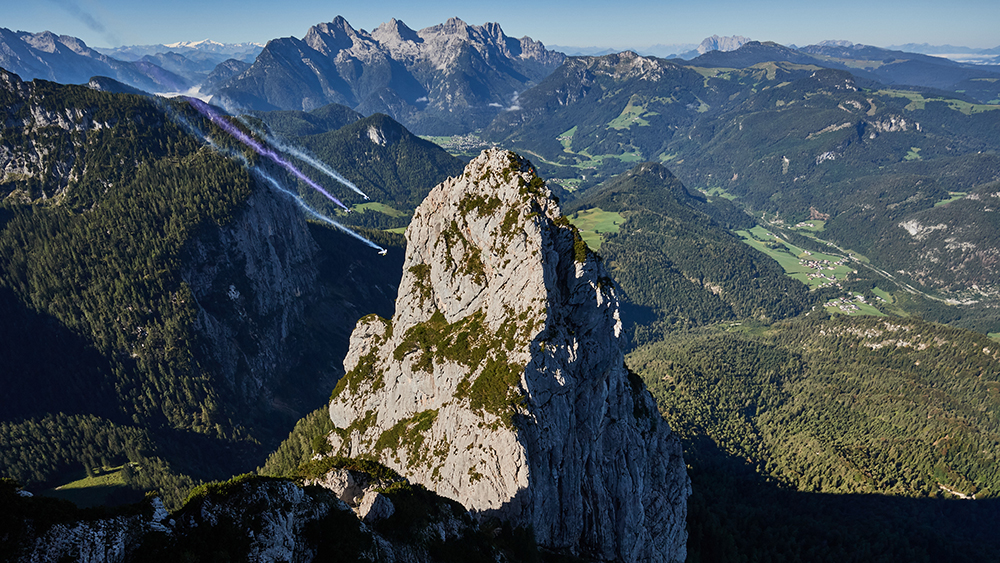 Powered by a chest-mounted rig, the electric wingsuit features BMW i EV technology, offering 15kW of grunt that's split between two 7.5 kW carbon impellers. The impellers spin at a speed of 25,000 rpm, and can produce thrust for up to five minutes. Not only will the electric wingsuit increase air performance, it may also eventually allow for flight across longer distances.
So what's next for the electric wingsuit and Salzmann? According to BMW, the wingsuit pilot is looking to fly between the skyscrapers of South Korea next. Find out more here.
Photos: Ray Demski