World, meet "Project Geländewagen" – the Mercedes G-Class like you've never seen before.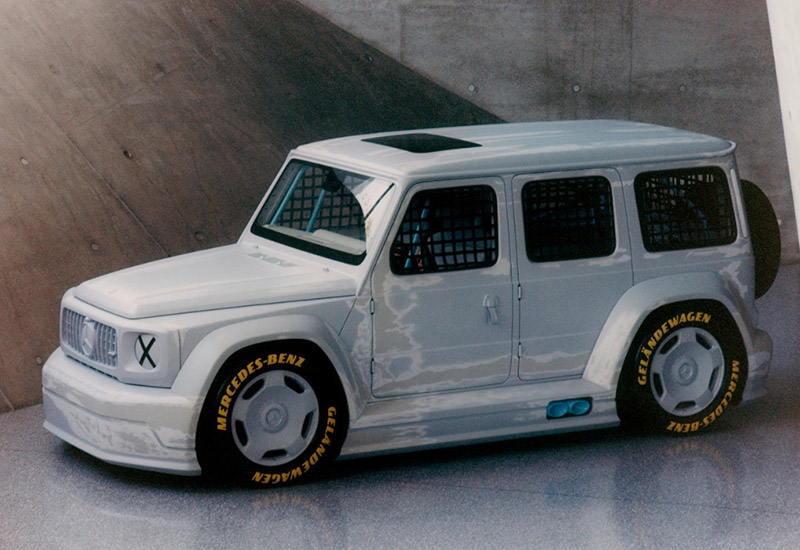 Somebody crown Virgil Abloh the king of collaborations because that prodigy hits the spot with nearly every major partnership he has landed. After teaming up with Moet & Chandon, Nike, Jacob & Co and Nigo (for Louis Vuitton), he teased us with an unexpected collab back in July – involving Chief Design Officer of Mercedes-Benz, Gorden Wagener.
On Tuesday, the product of Abloh's artistic expertise and Daimler's quest for #TheNewLuxury was finally unveiled. World, meet "Project Geländewagen" – the marque's iconic G-Class like you've never seen before.
This isn't just a touch up of the stalwart SUV the world is familiar with. It's a total makeover offering "a fresh perspective, while driving luxury away from a polished and flawless aesthetic to something raw, natural and altogether more honest" – according to Daimler.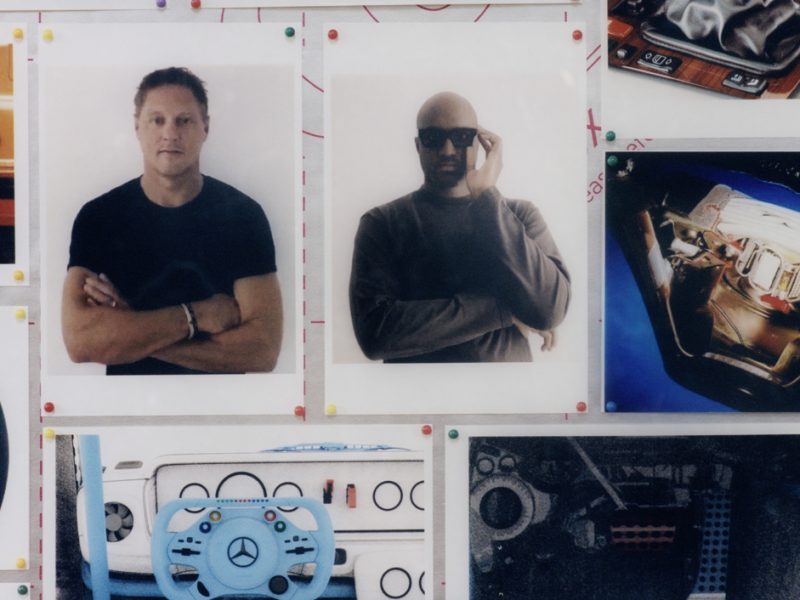 As owners of a G-Class themselves, Abloh and Wagener conceptualised the design from their personal experience with the aim of presenting the car in a new light. Arriving in a clean white that emphasises its boxy silhouette, their take on the AMG G63 is a stripped back version of the OG 2001 model.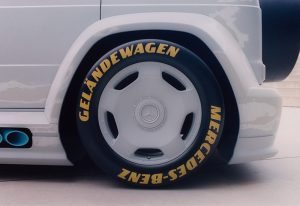 Right off the bat, you'll notice a lowered, widened body sans indicators, outside mirrors and bumper bar. The paintwork has been partially sanded by hand to offer a handcrafted touch, whilst the exaggerated 25-inch Monobloc tyres and spare wheel underscore its fresh, sporty look reminiscent of Abloh's Off-White streetwear aesthetic.
But the interiors are where the most significant changes are evident. In lieu of the usual dashboard and modern displays, this one-of-a-kind model comes with an analogue speedometer and fuel gauges resembling a classic car. There's a starfighter-looking steering wheel equipped with colourful but dangerously unmarked press-me-if-you-dare buttons, X-ed out air vents, a roll cage and Formula 1-esque seats designed to transform the G-Wagen into a race car.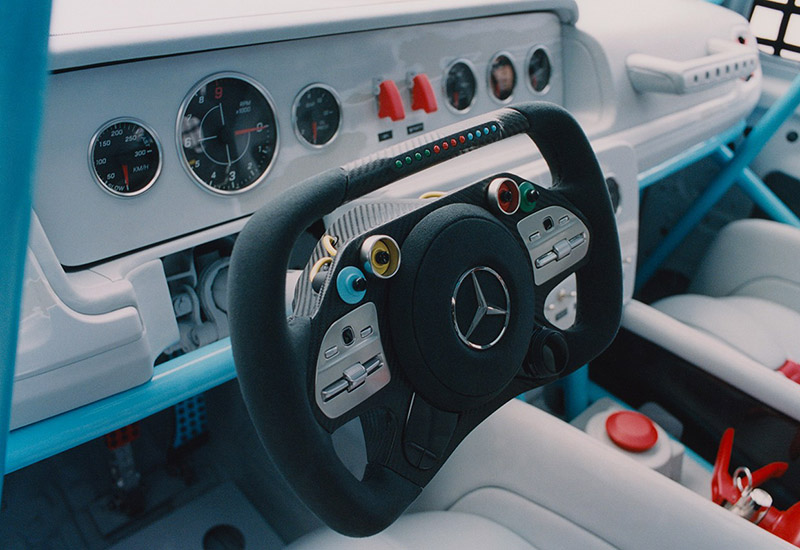 At the end of the day though, Project Geländewagen is just a concept car; a one-off design created in the name of art. It will be auctioned as part of Sotheby's Contemporary Curated – one of the auction house's most revered series which presents contemporary works defined by a different tastemasker each year. All proceeds raised by the design replica will be donated to a charity that supports the arts. Advanced bidding will commence on September 14th, with the final sale taking place on October 2nd.
"My ultimate goal in this project with Mercedes-Benz is inspiring young artists, engineers, designers to question the status quo," Abloh said.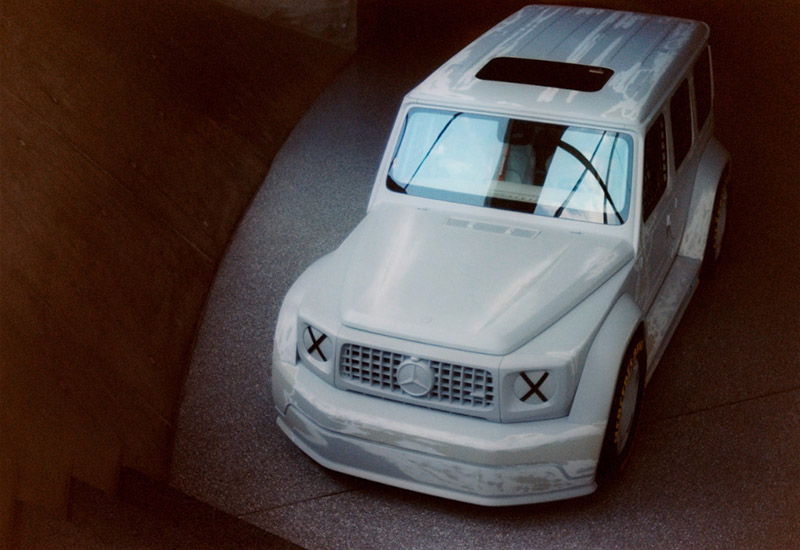 For more information on the collaboration, log on to Merdeces-Benz website here. Explore the design in augmented reality with the Project Geländewagen filter on the brand's Instagram page (@MercedesBenz).
Photos: Mercedes-Benz