Vincent Lua shares how meal kits and cloud kitchens are the key to the success of Cravito Group's Korean street food chain, MyeongDong Topokki, amidst the MCO.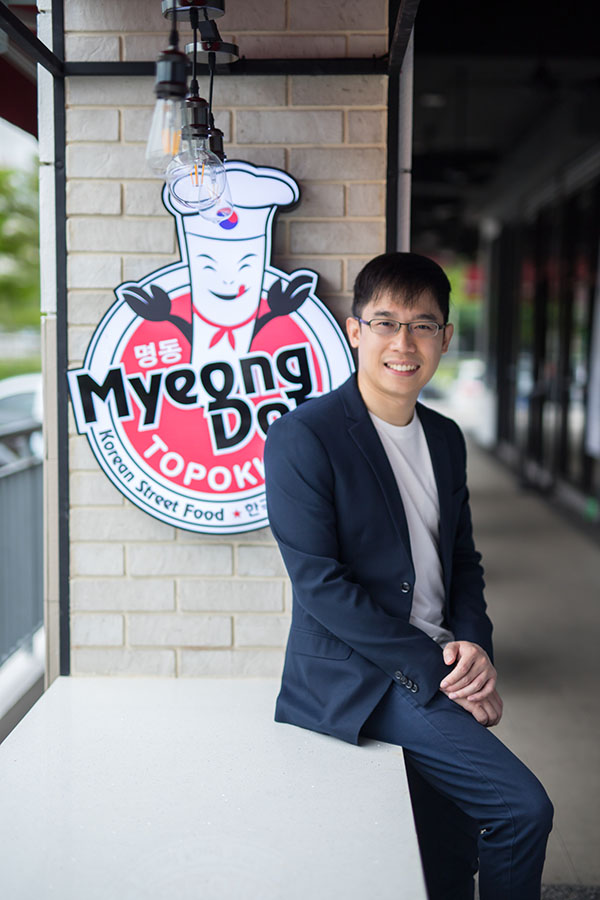 Back in 2014, Vincent Lua was a struggling entrepreneur who had just witnessed the failure of his first business venture – a health and fitness centre. With no clear direction but an undying resolve to start over, he looked into the F&B sector and discovered a relatively uncharted market segment.
"Whenever we talk about burgers, we will think of MCD; coffee, we think of Starbucks. But when we talk about Korean street food, there weren't any dominant players in this segment (in Malaysia) at that time," he lets on.
Feeling a sprinkle of inspiration, he made a trip to Seoul to learn more about its local food and culture. It was in the shopping hub of Myeong-Dong that a revelation unfolded before him, sparking the idea for his next business endeavor: MyeongDong Topokki (MDT hereon), a fast-casual Korean street food outlet.
He was going out on a limb for the second time here – except this time, he has acquired some valuable lessons in business, albeit the hard way.
"From my first venture, I realised that it was not easy to scale up because of the high capital intensity of a fitness centre," the CEO of Cravito Group, which owns MDT, says.
"Therefore, when we started MDT, we looked into small capitalised venture and started an outlet with RM 300,000 to generate an income stream first, and we successfully expanded MDT with that strategy."
Fast forward to today, Vincent has proudly seen to the growth of MDT from a humble outlet in Sunway Pyramid to 30 stores nationwide – with exciting expansions to Indonesia ahead.
But how does this all measure up in the wake of COVID-19, an unforeseen and paramount challenge inflicting the F&B scene for the foreseeable future? He has a few ideas.
Meeting the new market demand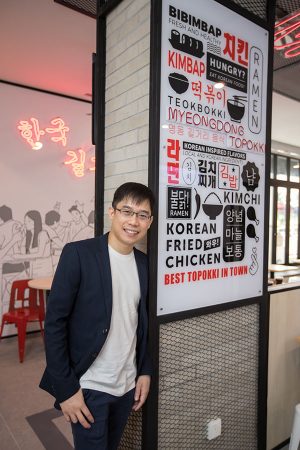 After the movement control order was announced by the government in mid-March, Vincent was quick to respond to the move. Since dine-ins were no longer an option, he initiated the launch of MDT Apron, a 3-day cooking kit that customers can pre-order and prepare at home.
"MDT Apron has always been a plan in my mind but we kept the plan as the market wasn't ready, but MCO has now created the market demand," the 34-year-old tells.
Commenting further, he says, "Before the MCO, people were busy with their work or studies and preferred everything to be quick and convenient. Now, everyone is starting to unlock cooking skills and have a preference towards healthier food."
To encourage customers to cook at home while simplifying the process, each kit comes with recipes, fresh ingredients and sauces for three lunches and three dinners. For those who prefer a more visual tutorial, Vincent has also shared a step by step cooking video on the brand's Instagram page.
"There are customers who are constantly asking if we have plans to change the menu so they are able to try to cook other items too," he shares on the positive feedback from the initiative so far.
The people asked, so they delivered: MDT Apron now changes its menu every two weeks to keep customers coming back for more fun, easy recipes.
Some examples on the current menu include Cheese Ramyun, Rabokki and Kimchi Bokkeumbap, for teasers. One particular item that caught our eye is Ram Don, of the award-winning Parasite film fame.
The future lies in technology
Aside from cooking kits, Vincent has also launched MDT's first cloud kitchen during the MCO period. For those unacquainted with the concept, a cloud kitchen functions solely as a kitchen offering delivery without a dine-in facility.
"We are confident with this cloud kitchen concept as we believe that the MCO has changed the purchasing behavior of consumers to rely more on food delivery. By using a highly innovative customised system, we are able to deliver the food from our cloud kitchen straight to the customer's doorstep," he explains.
Moving forward, the company will collaborate with Perbadanan Nasional Berhad (PNS) to focus on its cloud kitchen expansion. According to Vincent, PNS will assist to provide financial support to individuals who are interested to franchise the MDT cloud kitchen.
He aims to have 50 cloud kitchens by the end of the year.
Whilst existing outlets provide takeaway services in areas with high footfall, the new and upcoming cloud kitchens will be opened in locations ideal for delivery – allowing MDT to reach more customers.
"You can have the knowledge or talent, but without persistence, you can never push things forward. Persistence determines success."
"With the low rental cost, staffing, renovation and other expenses, we believe this cloud kitchen project will be successful as we are able to generate high profit with lower expenses," he elaborates.
To support its future direction, MDT is in the midst of developing its own mobile app. This will serve to ease the food ordering process and streamline the company's e-commerce services into a fully-integrated platform.
The long-term goal: "We hope to position Cravito Group as the leading tech firm in F&B in Southeast Asia."
The company is already inching closer to this goal with the Indonesian market, where discussions with their master franchisee of Jakarta to bring over MDT Apron and cloud kitchens are underway.
As for his advice to F&B owners to stay afloat amidst these unusual times: "You have to be well-prepared to handle the ups and downs of the business. You can have the knowledge or talent, but without persistence, you can never push things forward. Persistence determines success."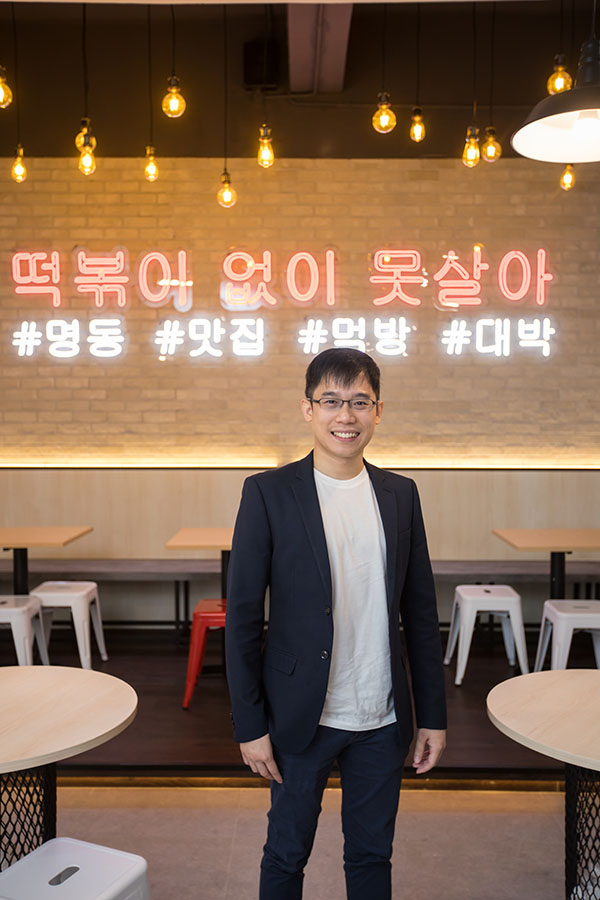 Follow Vincent Lua on Instagram (@vincentlua) for more updates.
For more information about MyeongDong Topokki, visit the official website here or follow them on Facebook and Instagram. To place an order for the MDT Apron meal kit, click here or WhatsApp +6012-6617900. Alternatively, you can opt for food delivery via GrabFood, Foodpanda and the MDT Cloud Kitchen.
Photos courtesy of MyeongDong Topokki