Overbooking flights is perfectly legal, according to the US Department of Transportation, and airlines do it all the time.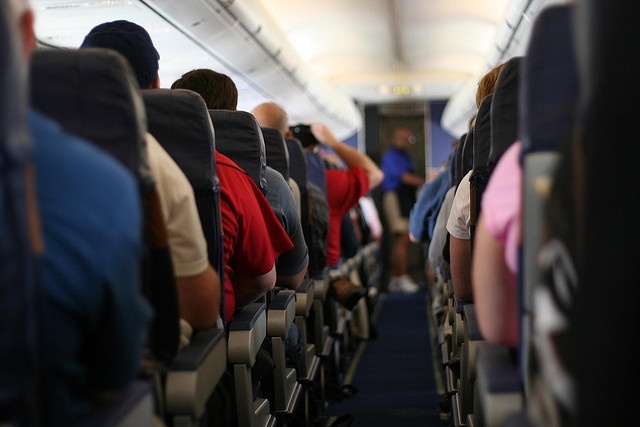 By now, you would have had seen, or at least glimpsed, video footage of a man being forcibly dragged off a United Airlines flight that is reportedly overbooked because he refused to leave voluntarily. The Asian gentleman was left with blood dripping from his nose and mouth after being hauled quite undignifiedly out of his seat and off the aircraft.
@United overbook #flight3411 and decided to force random passengers off the plane. Here's how they did it: pic.twitter.com/QfefM8X2cW

— Jayse D. Anspach (@JayseDavid) 10 April 2017
How did an aircraft get overbooked?
As much as the video was uncomfortable to watch, turns out overbooking flights is perfectly legal, according to the US Department of Transportation.
Studies have shown that there will be a certain number of no-shows on every flight, and it would cost airlines more to book the correct number of seats and suffer the cost of them when the traveller doesn't turn up. It is cheaper to overbook seats and, in the event the flight is overbooked, compensate someone with a few hundred bucks to wait for the next flight.
However, there are very strict rules for what happens to the paying customers when his seat is double-booked. For any flight of more than 30 seats, whoever gives up his seat needs to do it voluntarily on top of the monetary compensation he'll get. There are no set parameters for the amount of said compensation, however, so often times it's a friendly negotiation.
What happens when no one is willing to give up his seat? That's what things get messy – and how that video came about.
Flights can forcibly remove passengers by providing a written statement explaining the situation and the selection methodology. Most airlines claim to use a randomised computer programme. The compensation in this case, is also far less enticing.
As taken from the US Department of Transportation site: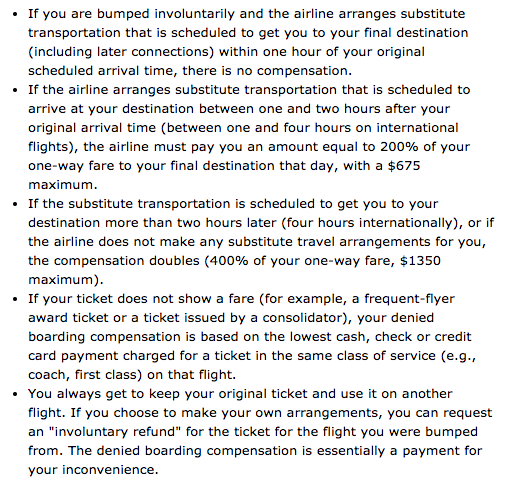 There's a silver lining – statistics show that fewer than 1 in 10,000 get forcibly bumped every year.
With all these horror stories on top of the discomforts of aviation travel, we might just travel by sea next time. That new US$1 billion cruise ship from Celebrity Cruises looks mighty fine…