Why not take this year to uncover an island you've never visited before? 
Since domestic travel is the way to go in 2020, us Malaysians can count ourselves blessed for the many beautiful sights and wonders waiting to be explored within the country. We have islands for the thalassophiles, rainforests for the nature lovers and even highlands for those who enjoy cooler weather.
When it comes to beach getaways, there are the usual culprits of Langkawi, Perhentian and Redang. While these destinations have rightfully earned their recognition for one reason or another, why not take this year to uncover an island you've never visited before?
Take a gander at these 8 underrated islands around Malaysian waters to escape from the masses and bask in the sun, sand and sea.
Mabul Island, Sabah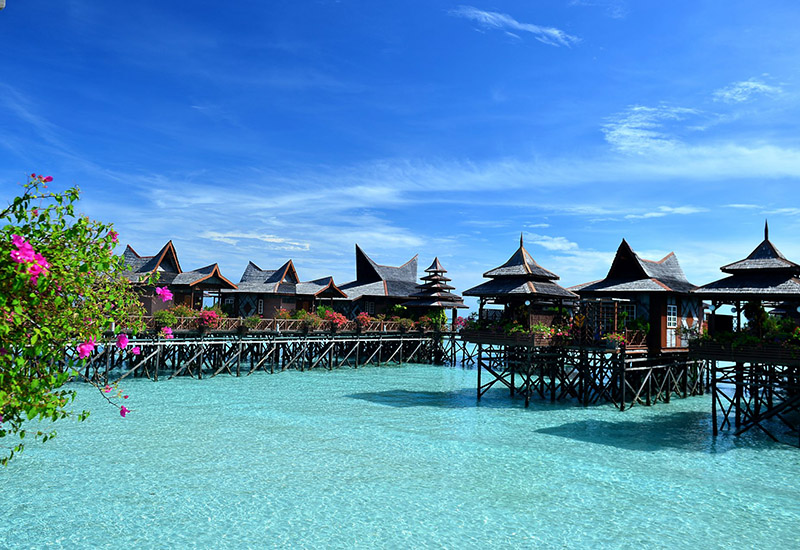 Besides Terengganu's gems in the east coast of the peninsular, Sabah is home to some of the most stunning islands in Malaysia. Sipadan is one of those that have risen to international fame, but its neighbouring Mabul Island is also worthy of consideration. Set about 40 minutes away from Semporna town by speedboat, the island is ideal for those who fancy lagoon excursions including snorkeling, diving, cruising and fishing. Its location within the Coral Triangle, also known as the 'Amazon of the seas", is recognised by WWF as a global centre of marine biodiversity. Visitors can also get a glimpse of the life of the Bajau Laut (Sea Gypsies) community,who inhabit the island or witness turtle nesting and hatching here.
Rawa Island, Johor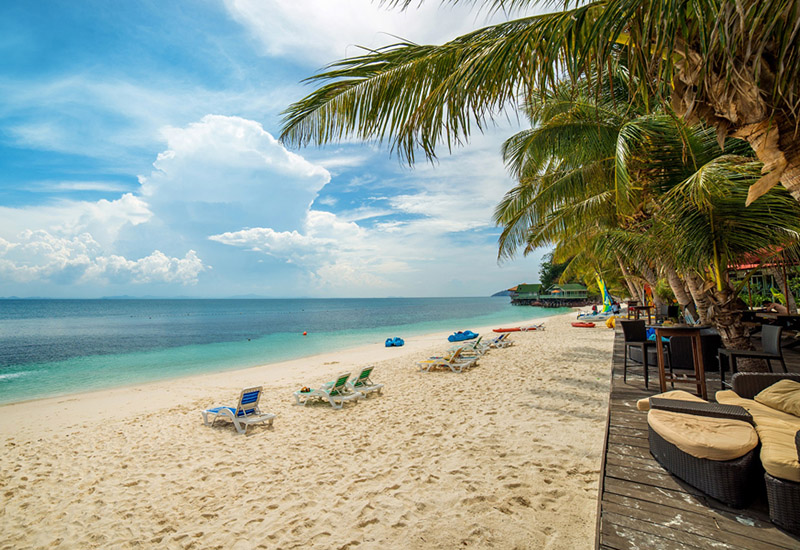 Johor's Mersing district boasts a number of small, picturesque islands and Pulau Rawa is not among the least of them. Dubbed the Maldives of Johor, the island is known for its white sand beaches and natural coral reefs just metres way from shore. As it is nestled within the Sultan Iskandar Marine Park, fishing and jet-skiing activities are prohibited, but its teeming underwater life promises to enrapture you as you snorkel, scuba dive or kayak along its seas. There's also a hiking trail and rich flora and fauna all around to appreciate the natural beauty of mother Earth. For the young at heart, don't miss the giant slide from the jetty straight into sea!
Tenggol Island, Terengganu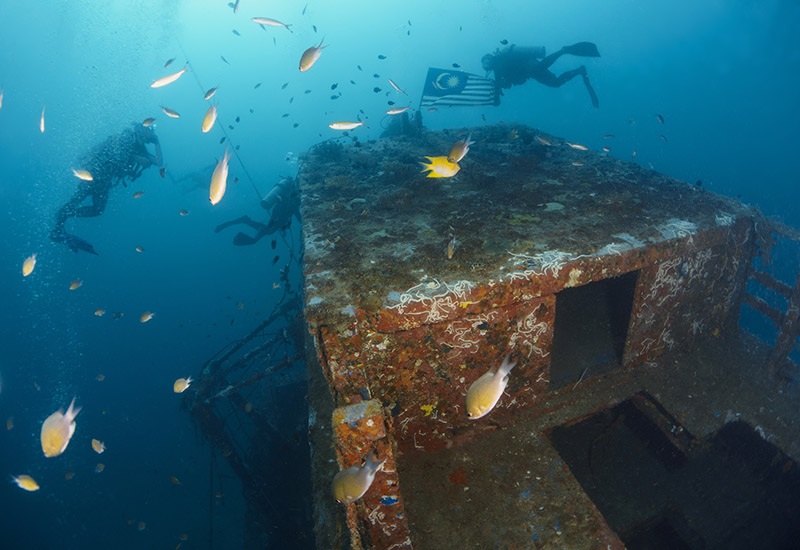 The furthest among the string of islands located off the coast of Terengganu (which includes Perhentian and Redang), Pulau Tenggol boasts the same natural splendour of its more popular neighbours – minus the crowds. Snorkelling and diving around the island offers the opportunity to spot sharks, rays, turtles, nudibranch, a variety of pristine coral formations and a shipwreck reef. If you're an avid diver looking for a secluded paradise to discover marine life, this island won't disappoint.
Gaya Island, Sabah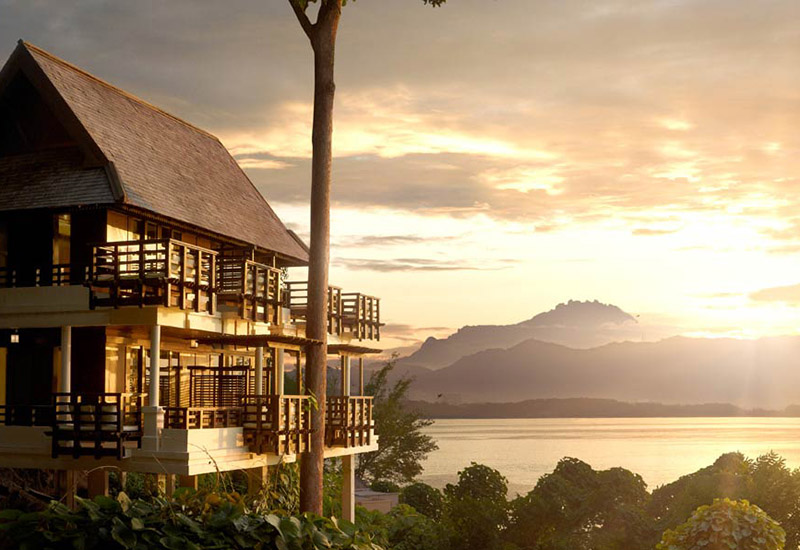 Though Pulau Gaya is one of Sabah's better known islands, many are yet to be acquainted with its marvels. Only 10 minutes off the coast of Kota Kinabalu, the island is named after the Bajau word "Gayo" which means big. Rightly so, as it is quite sizeable at approximately 3,700 acres – the largest within the Tunku Abdul Rahman National Park. Aside from its white sand beaches and clear waters, the island features a dense tropical rainforest and about 20km of hiking trails. Some resorts also boast views of the famed Mount Kinabalu from a distance, juxtaposed against a background of cerulean sea.
Pulau Mataking, Sabah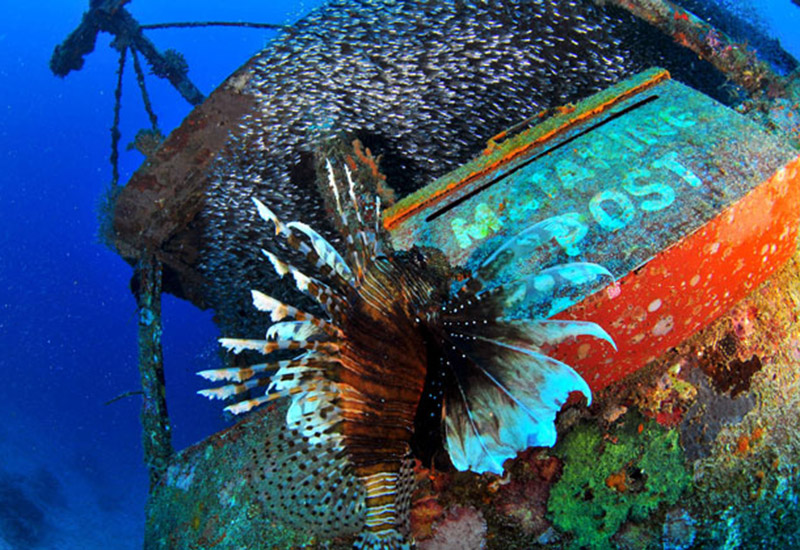 Nestled in the Celebes Sea off the coast of Semporna, Mataking Island is a diver's paradise with over 30 dive sites boasting protected coral reefs, on top of designated marine spots such as the Eel Garden, Turtle Playground, Lobsters Lair and more. But you don't need to have a diver's license to get a glimpse of enchanting underwater creatures as the crystal clear azure waters here offer close-up encounters just metres from the shore. Interestingly, the island is famed for an "Underwater Post Office' – the only one of its kind in Malaysia – occupying an old, sunken 40-foot wooden cargo ship.
Sibu Island, Johor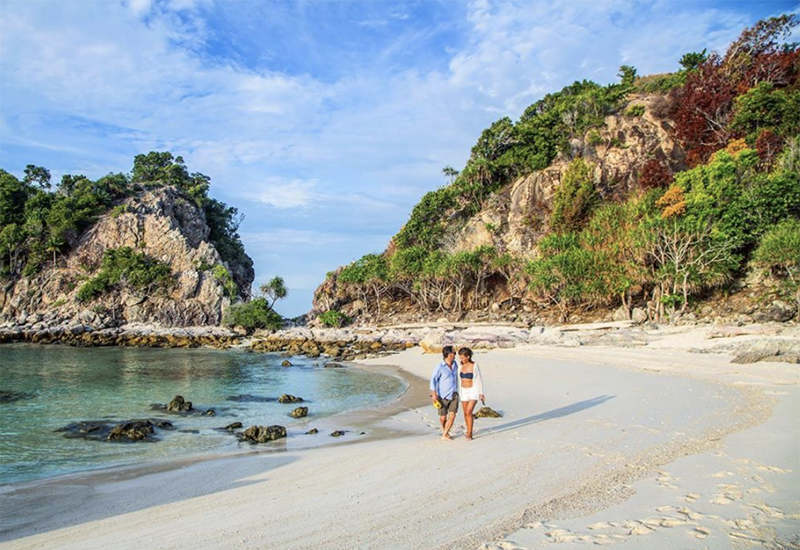 Another untouched island tucked in Mersing is Pulau Sibu, which is made up of a cluster of islands, namely Sibu Besar, Sibu Tengah, Sibu Kukus and Sibu Hujung. Sibu Besar, the main and largest island, is only 6km long and 1km wide. What's fascinating about the island are the red and green cliffs and rock formations that divide its beaches, as well as rugged sea caves. The adventure-hungry can spend the day jungle trekking (look out for wild boars) and exploring mangrove swamps when not snorkelling around the nearby Sibu Coral Garden.
Lang Tengah Island, Terengganu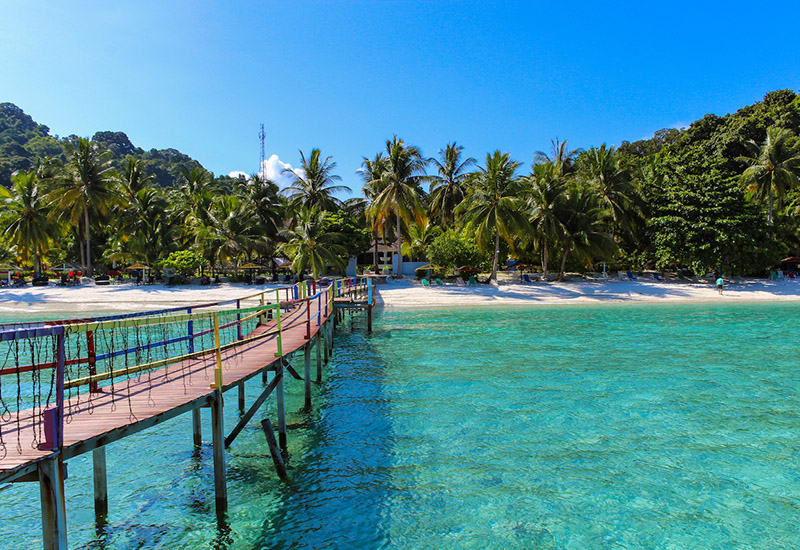 You may be familiar with the larger Pulau Redang and Pulau Perhentian, but lesser known is an island in between the two: Pulau Lang Tengah. A small crown-shaped island with but a few resorts, this little gem has powder white sand and untainted waters that generously offer glimpses of its rich marine biodiversity. Depending on weather conditions, you may even be able to spot bioluminescent ostracods the size of plankton glowing in blue on the shore. If you're missing a bit of action, you can easily make a day trip to one of the more happening neighbouring islands before retreating back to the island after sundown for a remote, tranquil repose.
Kapalai, Sabah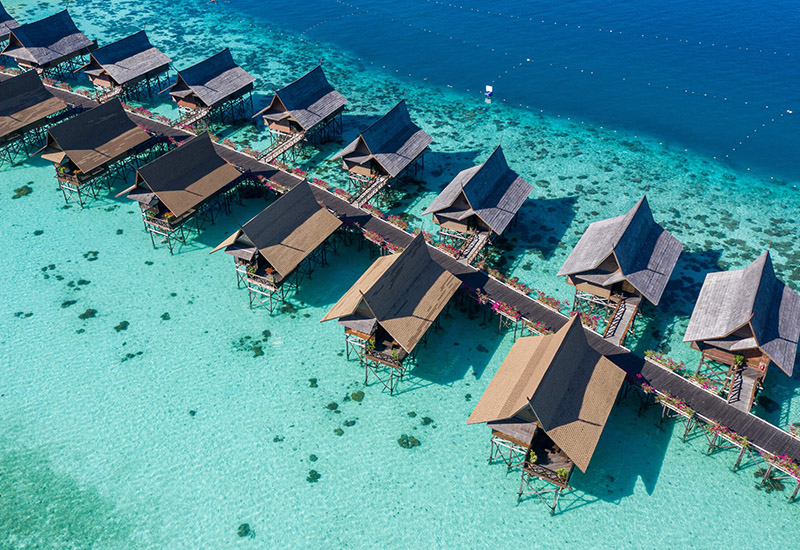 We may be pushing the term "island" here as Kapalai is more of a sand bar with a single private dive resort. In our defence, it was classified as an island about 200 years ago before erosion reduced the land to sea level, leaving the village at the edge of the Ligitan Reefs. The "blessing in disguise" – if we may call it that – is unparalleled privacy, save for the schools of fishes and rays just outside (or right under) your overwater chalet. With miles of pure turquoise waters stretching into the horizon and no land in sight (unless you count the mile-long sandbank where you can suntan on), Kalapai is a true idyllic getaway from mortal life.