Take the shortcut from driver to racer with one of Porsche Driving Experience's seven courses, starting from only MYR750.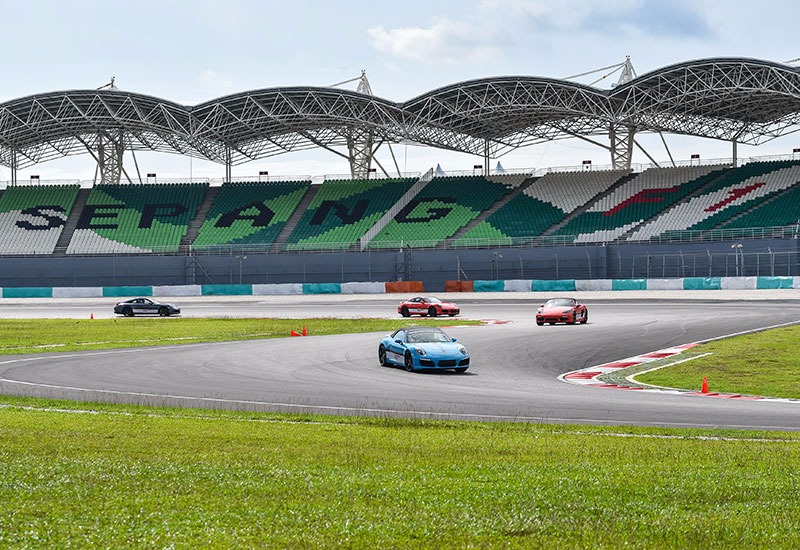 Porsche Asia Pacific recently launched the highly anticipated Porsche Driving Experience in Sepang International Circuit, a unique programme catered for drivers who want to take their skills to the next level, step-by-step.
Consisting of 7 different courses – Warm-up, Precision, Performance, Master, Race Track Experience, Porsche World Roadshow and Co-pilot – the main objective is to familiarise drivers with how to control the dynamics of the car in different driving situations and with varying involvement of the vehicle's electronic aid systems.
Porsche fans will also be pleased to know that the Porsche Driving Experience will feature the full range of Porsche models, from the 718 series to the 911, Macan, Cayenne and the recently launched Panamera. There will also be some top-end models available, including the 911 Turbo S, Cayenne Turbo S and Panamera Turbo.
The Co-pilot course starts from MYR750, while the beginner Warm-up course starts from MYR7,500 participating at the levels equivalent to the popular Porsche Sport Driving School. Participants can either use their own vehicle or the cars provided by Porsche Asia Pacific in the course.
For more information or to register for their courses, visit the official website here.
Photos: Courtesy of Porsche Asia Pacific