The new luxury train will take you through Shikoku, the smallest of Japan's four fundamental islands.
After introducing to the world luxe trains with the theme of Kyoto homes and Pokémon, Japan is now ready to introduce the luxurious Toki no Yoake Monogatari. The name of the two-car, 47-passenger translates to mean 'Tale of the Dawn of an Era'.
The name is inspired by Kochi Prefecture which was the home of Sakamoto Ryoma, a prominent leader among progressive samurai who worked to end Japan's centuries of forced isolation.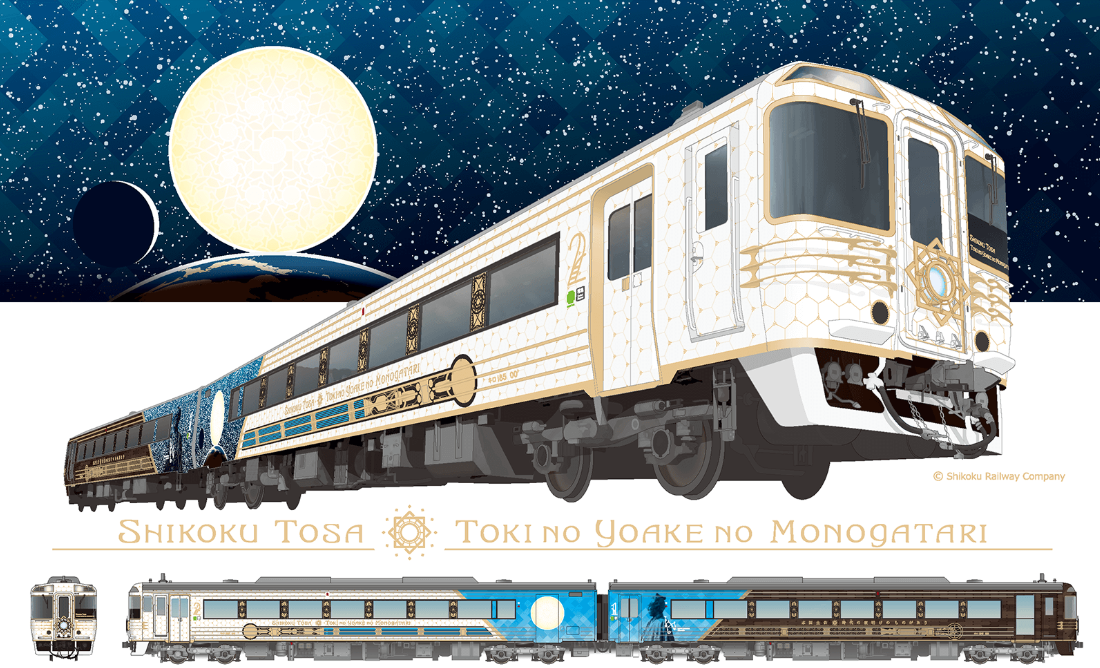 In line with the theme of time, the exterior of the train is decorated with images of the sun and moon, while the interior of the second car, called Sorafune ('Ship of the Sky'), has a ceiling painted with stars.
Setting rail into the roads lesser known in Japan, the train journeys between Kochi Station and the Kubokawa Station. It connects Shikoku, the smallest of Japan's four fundamental islands, to the Shinkansen bullet train rail network.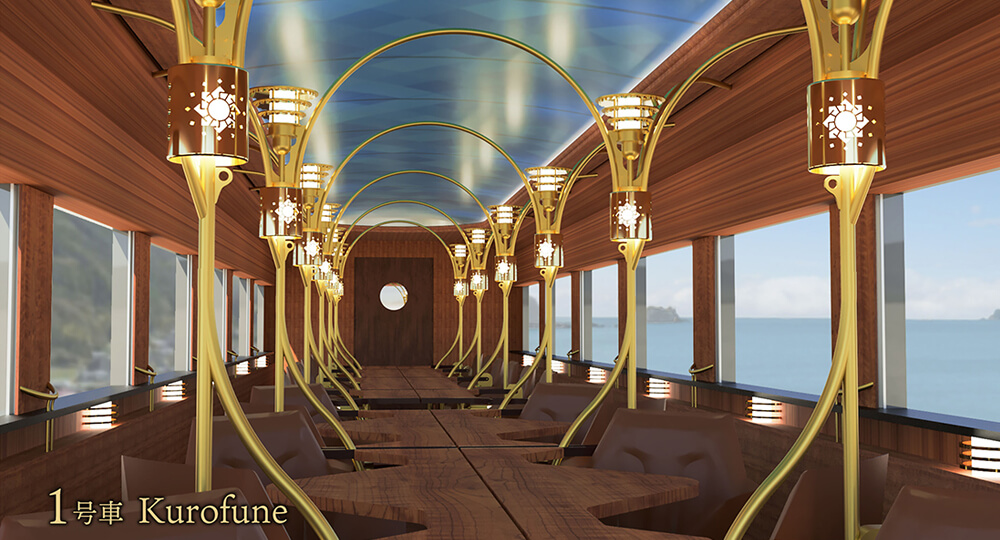 Shikoku is known to be a nature's paradise but right now it is still a less known travel destination. With the launch of this train, you will be able to travel across the island while enjoying its stunning countryside.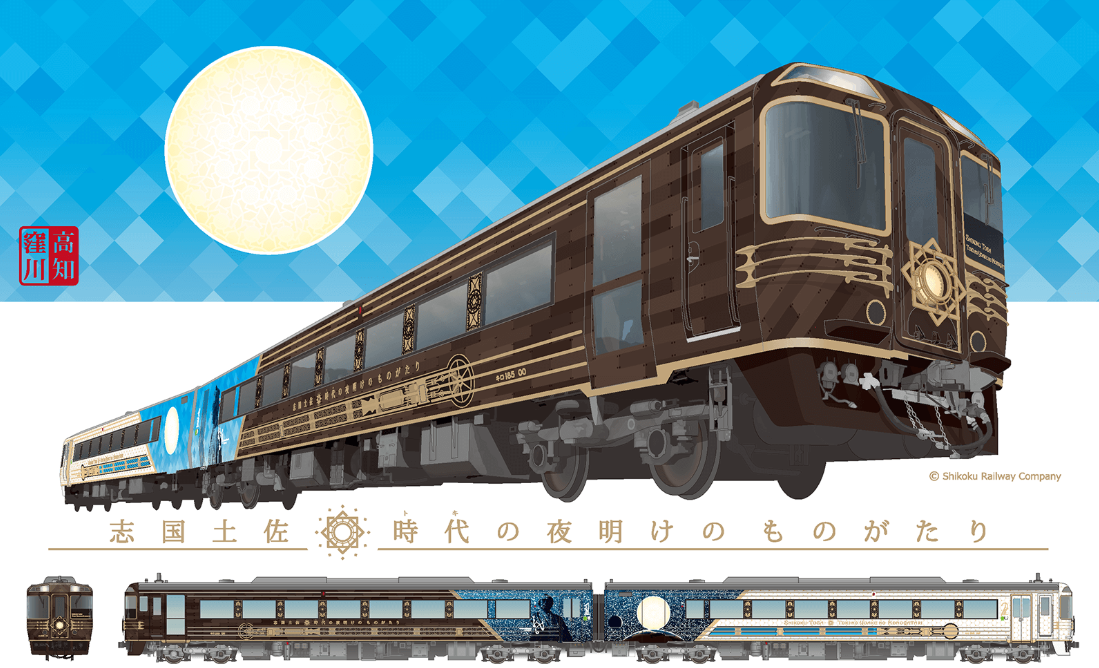 Just as all journey will not be complete without gastronomical feasts, sumptuous meals from locally sourced ingredients will also to be part of this journey. While we still don't have the exact details of the menu, we are certain that it will not disappoint.
The unique interior layout of this train has no benches or box seats, instead, it consists entirely of personal seats along the counters or tables. This will allow passengers to relax and chat while appreciating the view along the route, which includes a stretch of Kochi's southern coastline.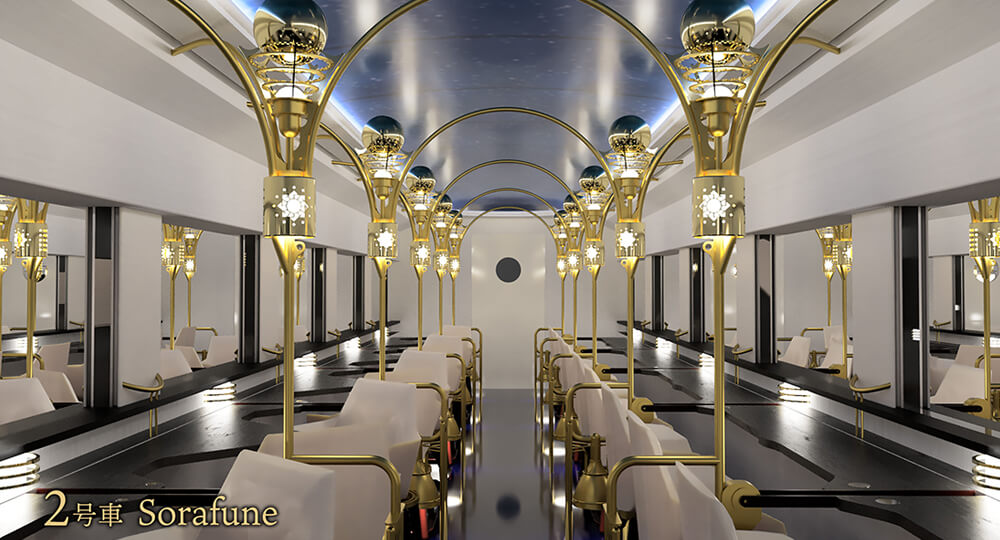 Toki no Yoake Monogatari's maiden run is expected to happen in spring of next year. Meanwhile, if you want to enjoy the beauty of Shikoku, there are plenty of express trains and buses to get you there.
For more details, click on their official website here.