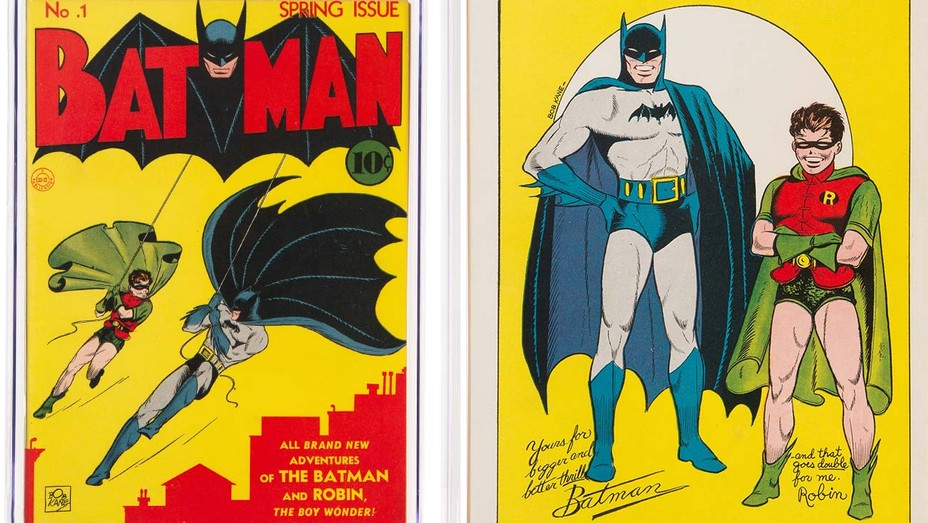 A near-mint issue of Batman #1 recently set a new record for the most expensive Batman comic sold, having gone under the hammer for over USD2.2 million.
Published in 1940, the comic was sold as part of the comics and comic art events by Heritage Auctions, and was given the final price of USD2, 220, 000 including the buyer's premium fee. The sale beats the previous watermark of USD1.5 million, which went to a Detective Comics #27 that was sold last November.
While it doesn't feature the first appearance of the Caped Crusader, this edition actually features the first appearance of one of the most iconic villains of all time – The Joker, as well as the mysterious Catwoman.
What drove the price of the comic is its 9.4 Certified Guaranty Company (CGC) designation, having maintained the pristine quality of its pages despite being published at a time when the Golden Age era of comics used cheap paper and were flipped and read on a grand scale.
Batman #1 was previously owned by collector Billy T. Gates for over 40 years. He purchased the comic in 1979 from a comic shop in Houston, Texas for USD3,000 – a hefty sum for a comic at the time, since serious collecting was still in its early stages. Gates passed away in 2019, leaving his collection to his son.
This comic now joins the elite $2 million club, joining the ranks of an Action Comic #1 that was owned by Nicolas Cage, featuring the first appearance of Superman and was the first comic to be publicly sold for over US$2 million in 2011. Another Action Comics #1 was also sold for US$2, 052, 000 in 2018.
Photo: Heritage Auctions