It has been an unconventional year for travel and in the tails of it, rose a need for unconventional destinations. Bound by sticky interstate travel laws yet fuelled by severe cases of wanderlust, a host of local properties have been resurfacing, bringing an escape not only from the hustle and bustle of city life, but also the need to cross state borders.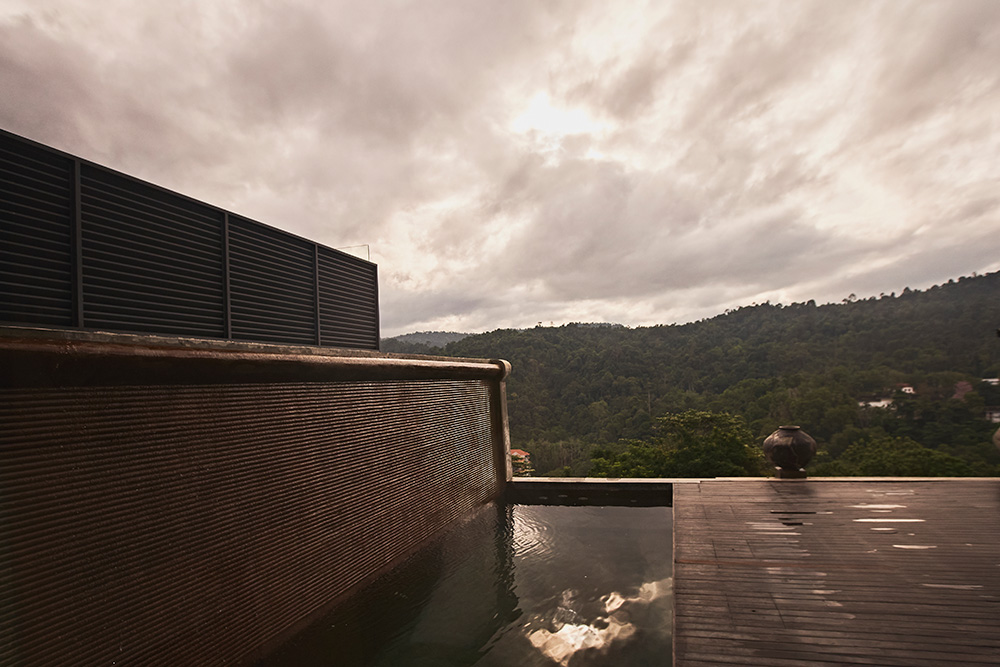 Among them is The Townhouse by Samadhi, a private luxe-rustic house that's entirely yours to enjoy when you book the night, located just 20 minutes away from the city. Nestled amidst the upscale neighbourhood of Bukit Antarabangsa at 400m above sea level, the rustic yet contemporary dwelling feeds all with priceless view of the lush Titiwangsa mountain range right from its back patio.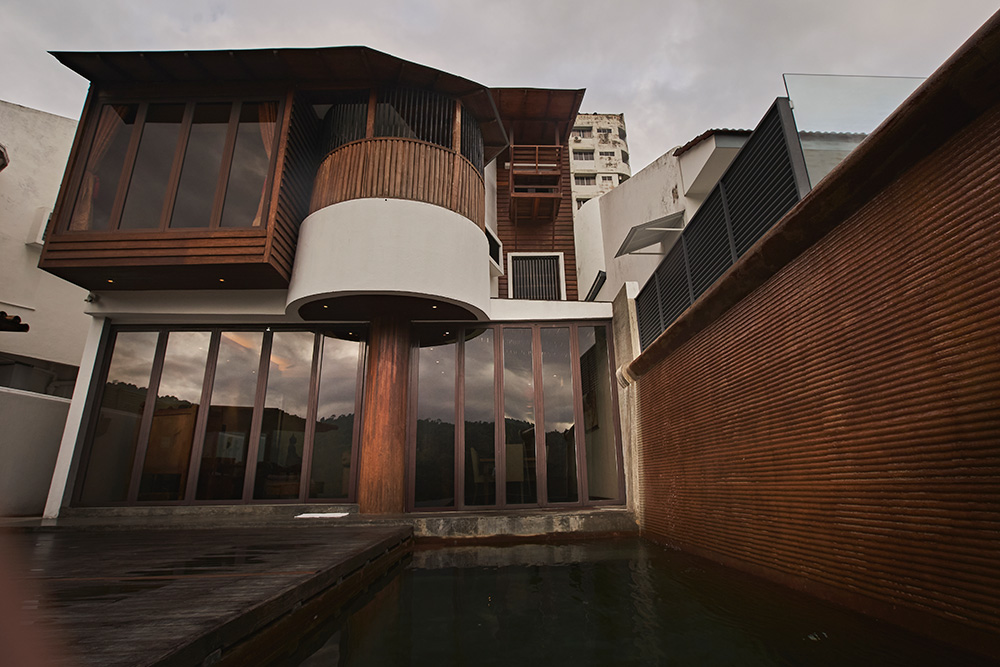 It may be surrounded by many major attractions, including the iconic Petronas Twin Towers, Batu Caves, Thean Hou Temple, National Museum, KL Bird, Zoo Negara and more, but take a step inside and you'll see why you won't have a need to leave the slice of urban oasis signature to all Samadhi properties.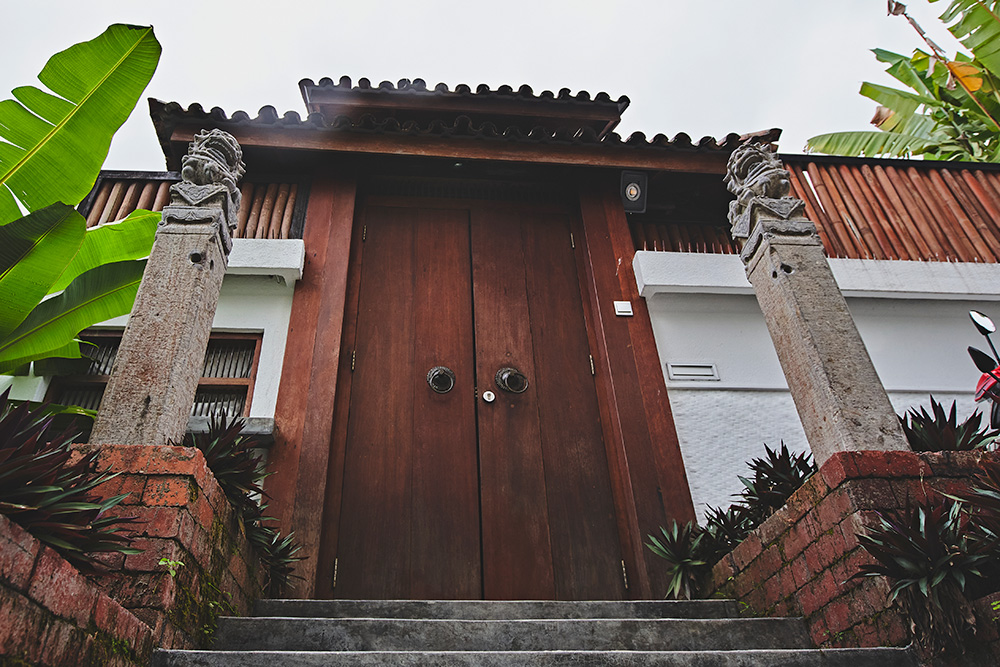 Asian rustic luxe
Upon arrival, an antique intricately carved Chinese door that dates back to the late 1800s greets all in regal majesty, flanked by two stunning stone gargoyles. A short flight of steps mark the ascend into the spatial abode, framed by wall fixtures of recycled wood and natural bamboo.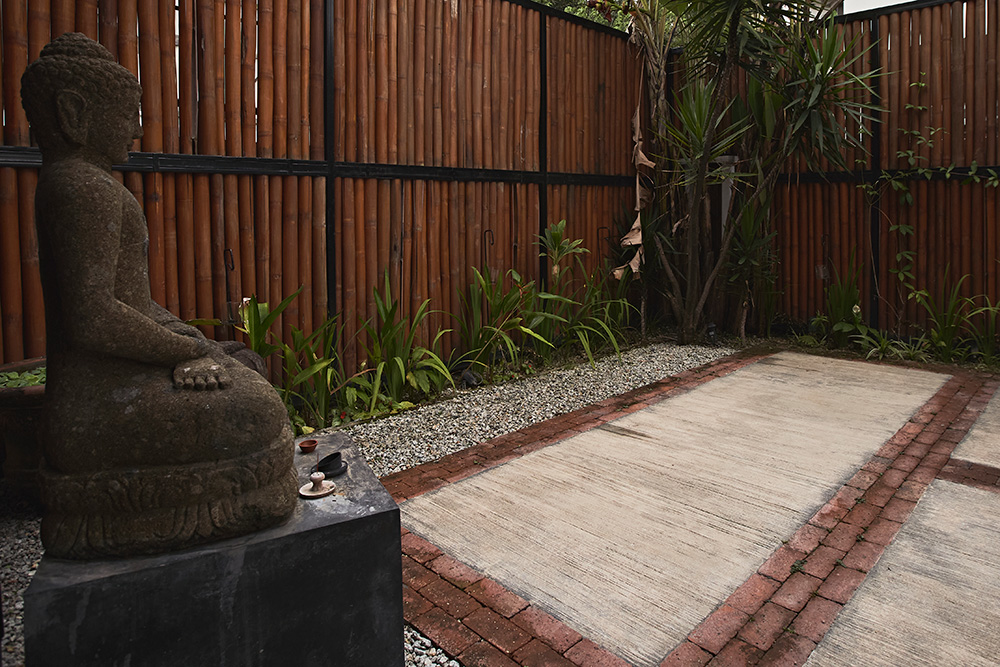 First steps bring one into an open courtyard that rustles with natural breeze, where gravel brick  floors hum with life from natural sunlight. It may be tempting to linger and soak it all in, but we assure you, more beauty awaits inside.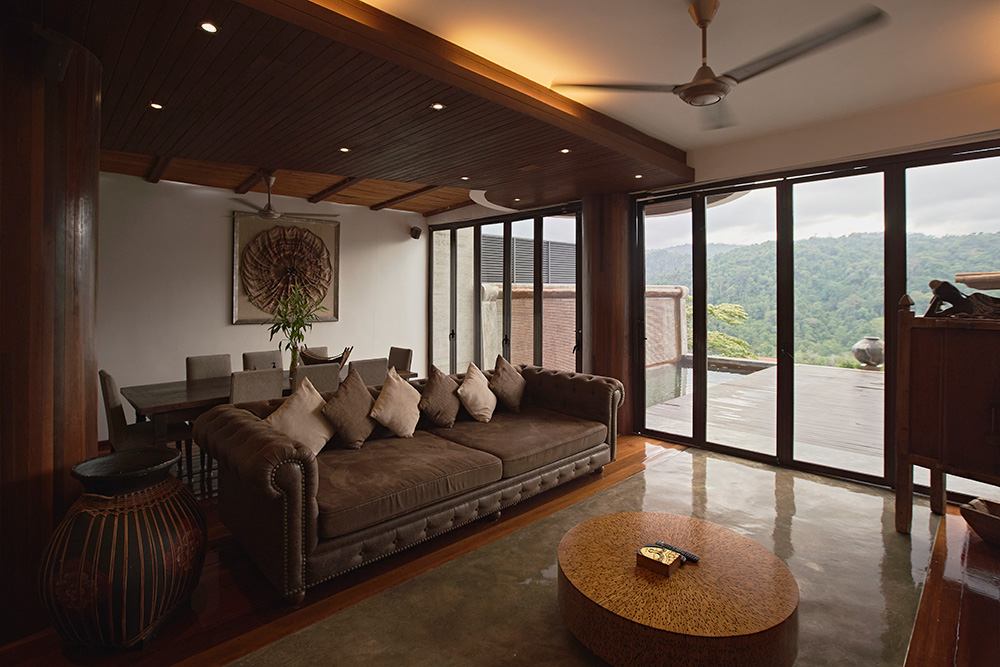 The living room and its polished concrete floors embrace all visitors with warm wooden furniture, centred around a leather sofa. Floor-to-ceiling glass windows feed ample sunlight and undisturbed views of the aforementioned Titiwangsa mountain range – once you look past the private infinity pool that reflects the sky. Adding to the ambience are carefully hand selected oversized Balinese vases and Buddha statues, all the more to transport you away from the city.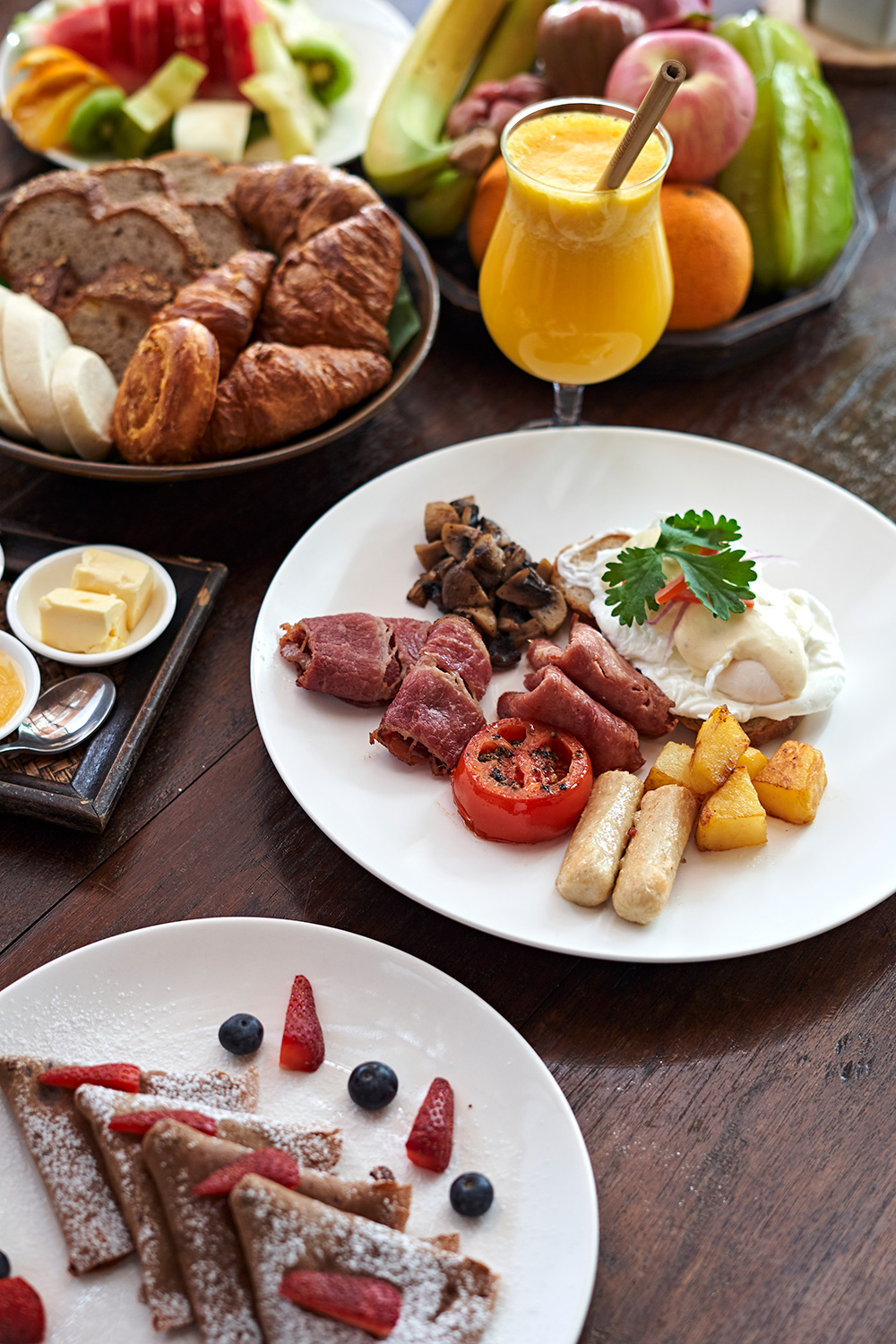 Adjacent to this main living quarters is the fully equipped industrial kitchen, where you can prepare your meals or have them prepared for you. It comes complete with industrial-standard cooking appliances to cook up a storm, or a full private chef service, should you prefer, for undisturbed private dining with the best flavours from the executive chefs of Tamarind Restaurants. Take your pick from Thai and Shan cuisine, traditional Indochinese dishes or contemporary Asian flavours, each borrowing from items you'll find in any of Tamarinds' restaurants.
Those who prefer to cook can also use the Grocery Basket service for a small fee where the staff will gather all the ingredients you need for a recipe of your choice so you need only worry about flexing your cooking muscle.
Rooms to relax and rejuvenate
The house sleeps up to 5 comfortably at any time across three different types of rooms. Wooden furnishings, tasteful antiques and exquisite paintings are carefully curated for each room to provide differing ambience.
The Master Bedroom boasts best views of the house, complete with a Super King sized bed, walk-in wardrobes and double rain showers that open up to undisturbed views of the mountain vistas as well as an outdoor shower.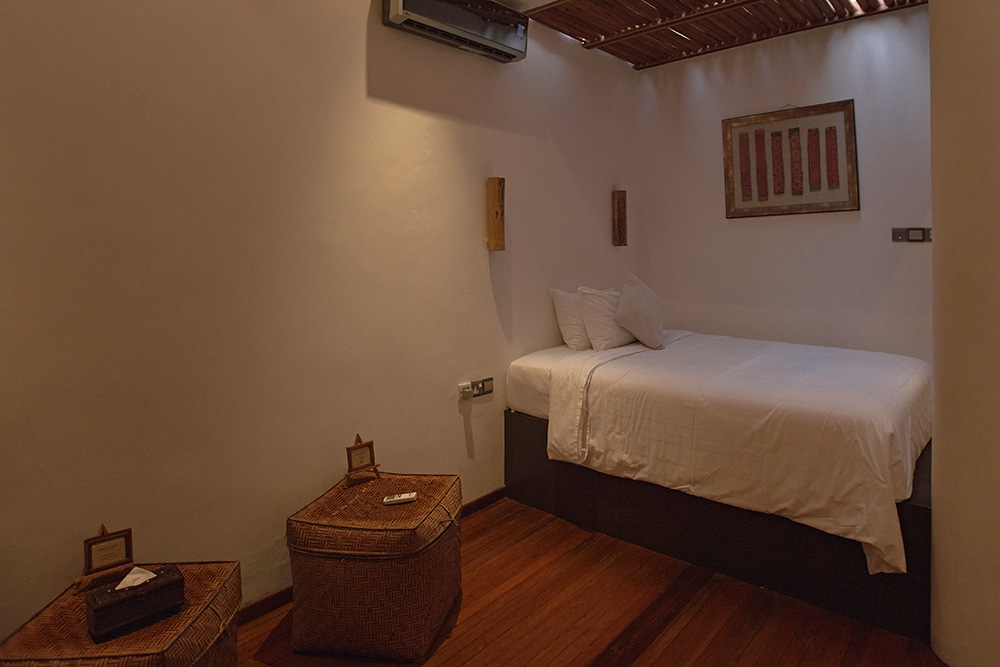 The Medium Room is a cosy enclave complete with an extended outdoor balcony that makes for a perfect reading nook or a spot to simply relax. Its King sized bed and shared bathroom will make any stay a relaxing one.
The Single Room is privacy personified, with its personal direct access to the balcony of The Townhouse, complete with a single bed of its own and a shared bathroom.

Urban oasis respite
Up a shorter flight of stairs brings one to the Library, a small sliver of heaven on Earth for any bibliophile. What is essentially an unseeming attic has been transformed into a reading and working space, complete with an extended outdoor nook to escape chatter, distractions and life in general to plunge into your deepest creative processes, unperturbed.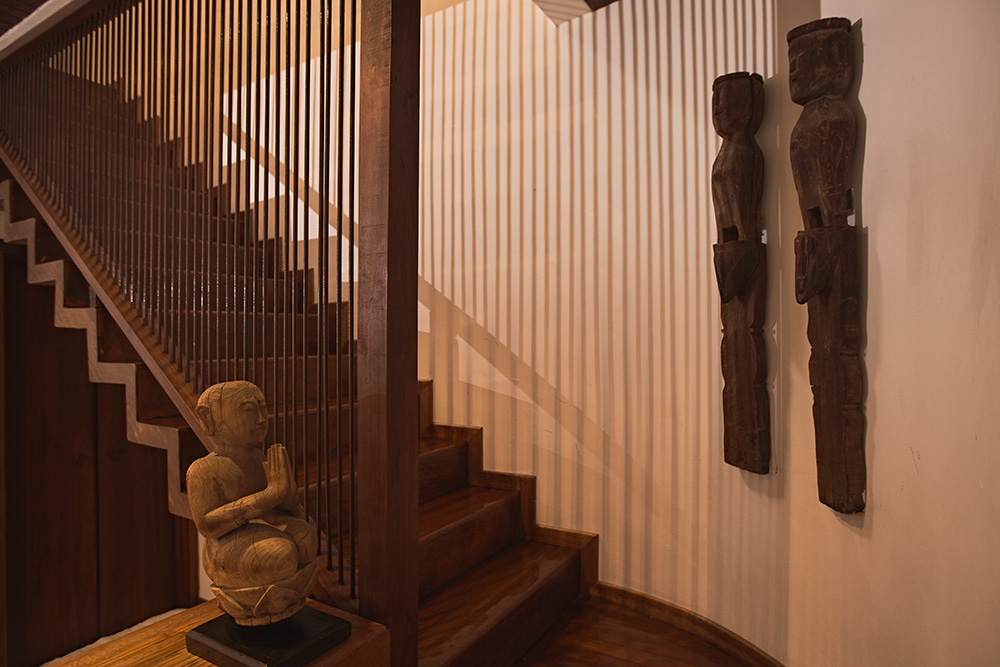 Those looking for a quick escapade may also hire a Personal Chauffeur who will chart a complete journey across KL's most colourful attractions and historical spots, whether you're looking for a culinary passage through town, or an off-the-beaten-path adventure.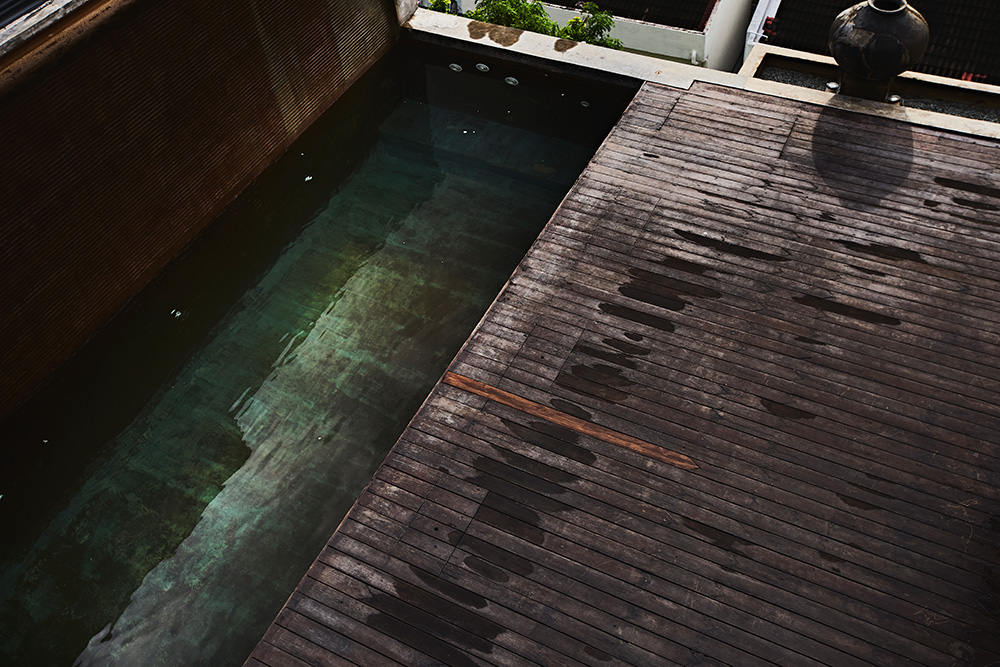 The Townhouse by Samadhi offers the best of Samadhi's full-service escapes with a huge added bonus – privacy and exclusivity – for the real definition of luxury during these times of social distancing.
The Townhouse by Samadhi is located at 42, Jalan Wangsa 7, Taman Kelab Ukay, 68000 Ampang, Selangor. For more information or to make your reservation,  log on to the official website here.