Living in a growing city like Kuala Lumpur has never felt better — you're at the center of it all so literally nothing escapes your sight. That said, all-rounded integrated developments such as Damansara City at Damansara Heights is very much welcomed in this day and age, where access to everything is a lifestyle necessity.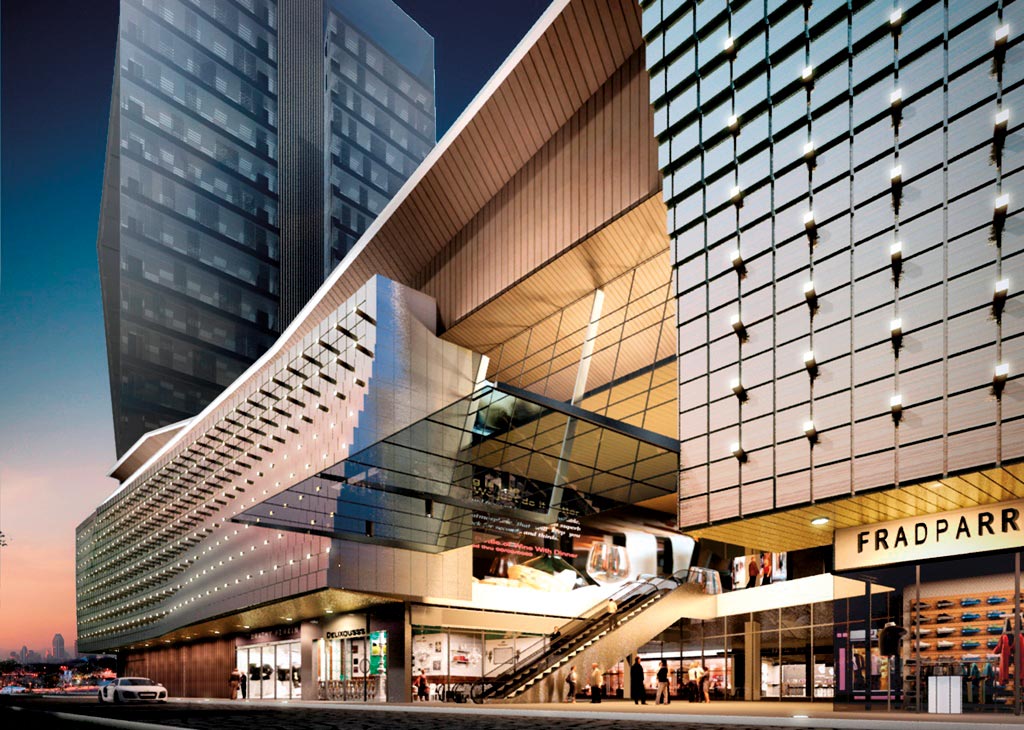 HOME IS WHERE THE HEART IS

When it comes to picking a city to call home, Kuala Lumpur remains one of the most popular places given its proximity to lifestyle destinations, style hubs, luxury hotels and of course, the business centre of the country. Within the city, a new residential property is on its way that brings you even closer to that ideal city life of having everything under one roof.
Spanning over 8.5 acres of freehold land, Damansara City boasts two 28-storey luxury residential towers that bear the name DC Residency. Comprising 370 ready-to-move-in units, the opulent hotel-inspired living experience is one not to be missed by property enthusiasts as well as locals that dream of living the high life in style.
Be it the 50-metre salt water pool, the aquagym or the pristine designer fittings, these tiny details make the most significant differences compared to other residential properties in the area. Aside from four unit types ranging from 899 sq ft to 2,705 sq ft, one may also choose to explore four specially curated interior design (ID) show units to experience various interpretations of modern contemporary design as well as luxury — The Style Icon, The Suave Minimalist, The Naturalist and The Palace Deluxe.
Whilst visiting DC Residency, one can also expect to find top-quality fittings like PoggenPohl kitchen cabinets, Catalano sanitary wares, Gessi Emporio Armani range fittings and reputable home appliance brands like Miele, Bosch and De Dietrich that compliment the two residential towers' statement of elegance and exemplary opulence.
LIFE IS BEAUTIFUL AT THE TOP
Damansara City's tagline is fairly simple – "Life is beautiful at the top" – and indeed, what a view you get from above! For those who have been in Kuala Lumpur since the 80s, we only know Damansara Heights too well to be one of the most coveted addresses in town for its beautiful hilltop views as well as access to the popular suburbs that surround it like Bangsar, Mont Kiara, Petaling Jaya and KL city centre. Two decades later, the area has only flourished into a more advanced and paramount property investment spot.
If you call this place home, you will not only enjoy the convenience and service of the up-and-coming Sungai Buloh-Jalan Semantan MRT line from their doorstep, but also the high- speed rail link that is said to be the mode of transport to Singapore that the city's urbanites can look forward to in the near future. In fact, a covered walkway from Damansara City itself to two nearby MRT stations is in the pipeline!
WORK HARD, PLAY HARD
"Work hard, play hard" as the saying goes and Damansara City is a true reflection of that with their magnificent office towers. The architectural marvel is just the beginning because Tower A and Tower B of the Damansara City Office Towers are not only MSC-status ready developments; they also comply with the Green Building Index (GBI) Certified rating, the Leadership in Energy & Environmental Design (LEED) Gold rating and the CONQUAS Quality Assessment for its building construction works.
With both towers combined, corporates looking to settle down in Damansara Heights will find it hard to resist looking beyond the five-star finishes to the structures as within the 33 floors of Tower A alone, the metropolitan working environment is complete with world-class and internationally recognised tenants like the Hong Leong Group Headquarters, Dentsu Aegis Network, AECOM and Anyaman Preschool.
THE COMMUNITY HANGOUT
Residences and offices aside, the integrated development will also be home to its very own lifestyle mall covering 170,000 sq ft. DC Mall sits right next to the DC Residency as well as Damansara City Office Towers, so all you need to do is literally pop over for your next shopping fix.
DC Mall's overall design will not go unnoticed, thanks to the award-winning BluWater Studios and international architects AECOM. It promises to have it call from restaurant, bars and pubs to every fashionista's basic needs in retail, wellness & beauty centres as well as the ever-important tenant grocer. It will also be the home to the Kuala Lumpur Fertility & Gynecology Centre, one of the country's leading fertility centres.
INTERNATIONAL HOSPITALITY
If you're feeling up to a staycation or having some friends over in town, everything is never too far away. Under its partnership with world- renowned Accor Hotels Group, the development has included a grand space in the works for the first internationally branded luxury hotel in the Damansara Heights precinct, Sofitel Kuala Lumpur Damansara. Providing 312 lavishly appointed rooms and suites to tourists and visitors alike, the newest member to the prestigious Sofitel family has long been known for its authentic luxury that blends its innate French elegance with Malaysia's local culture. Here, many guests and patrons will indulge in a unique experience, thanks to its multi-faceted facilities like the Club Millesime executive lounge and event spaces that will be at the height of world- class hospitality in the area.