Two-wheeling, the right way, the BMW way.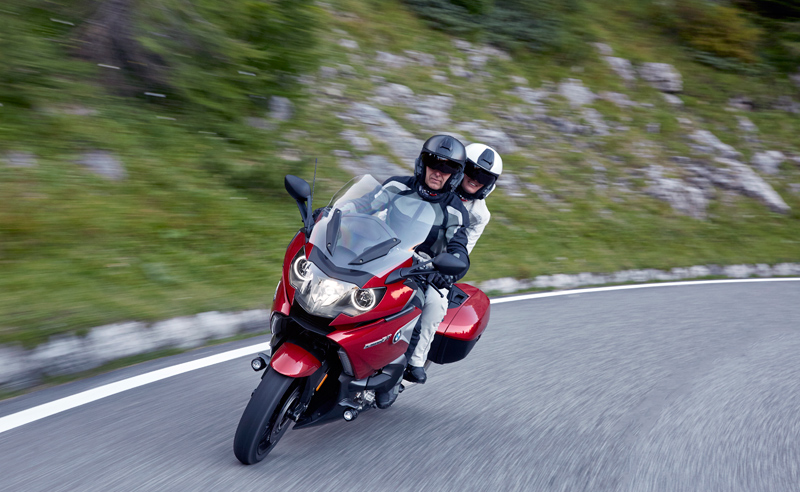 When BMW Motorrad unveiled the BMW K 1600 GT in Cologne back in 2010, we knew there would be some kind of steer amongst the motorcycle populace given its inline six-cylinder engine. Fast forward to 2017, the K 1600 GT still gives us the chills, this time still with its mighty engine plus new updates.
Making an impressive sport touring case, this luxurious motorcycle tipping off at just 102.6 kgs gets ranked the highest in its class by maintaining its 160-horsepower and torque of 175 Nm output, but now meeting a Euro-4 compliant. All this is made possible with a new engine mapping featuring modernised catalytic converters and a fuel tank ventilation with a carbon canister.
The BMW K 1600 GT comes with a Reverse Assist and Shift Assistant Pro functions. The former, activated by a button on the left handlebar, is a reverse gear that of course, holds off the forward gear by default. A cool function you see less of in motorcycles that allows for easy clutchless upshifting and downshifting is the work of the Shift Assistant Pro.
And if you like it fast (we can't think of how else if you're planning on owning one of these babies) there are two modes – "Dynamic" helps taper a dampened structure, or in other words, for the macho riders; and "Road" a fully automated damping-off, all standardised by its Dynamic ESA suspension.
Besides a body of classy Mars Red Metallic red, the BMW K 1600 GT is also available in Black Storm Metallic and Lupine Blue Metallic.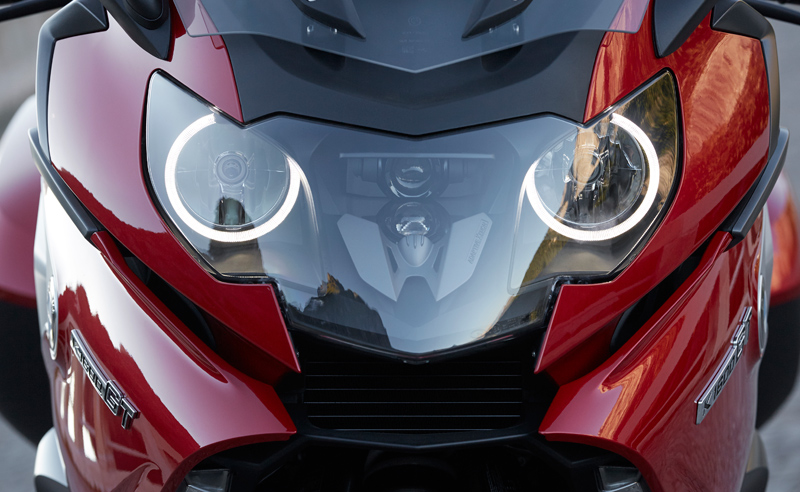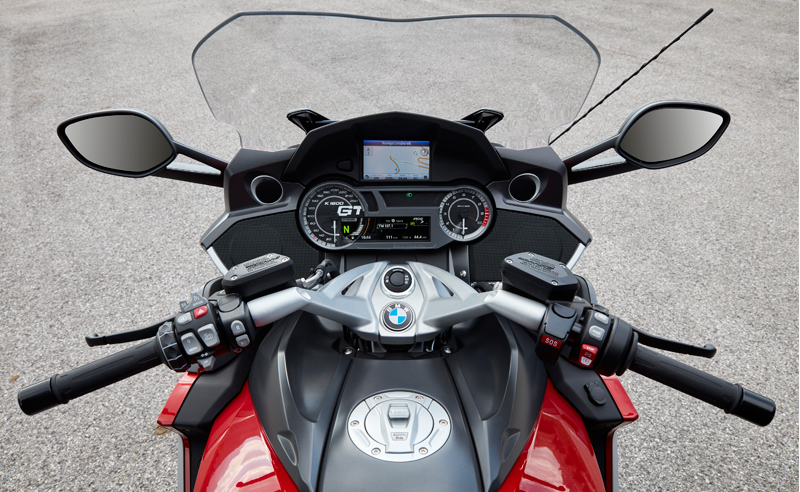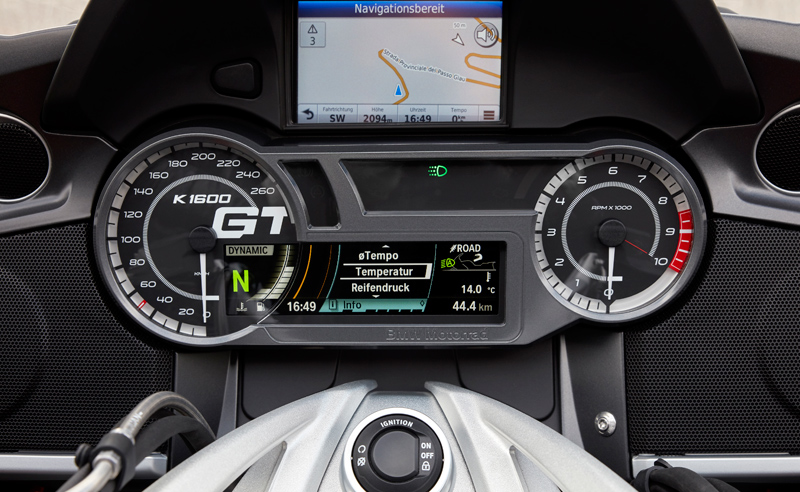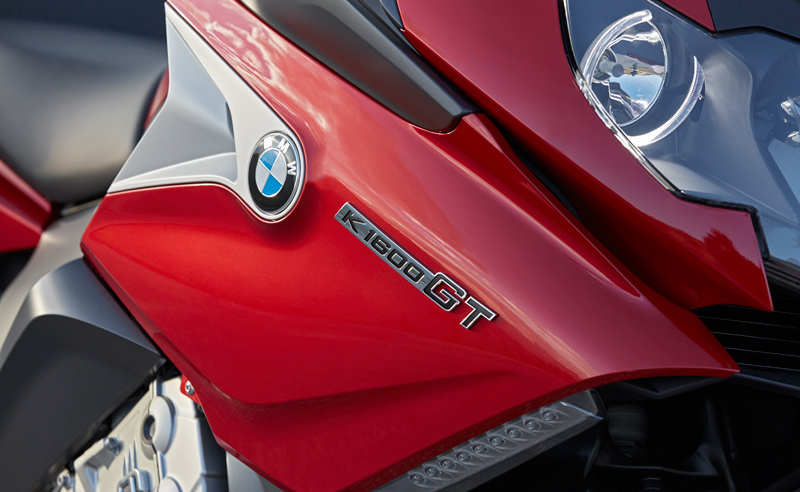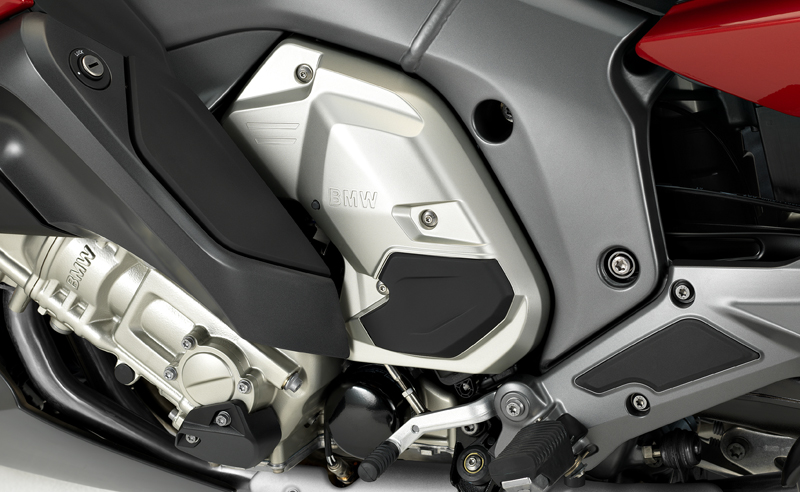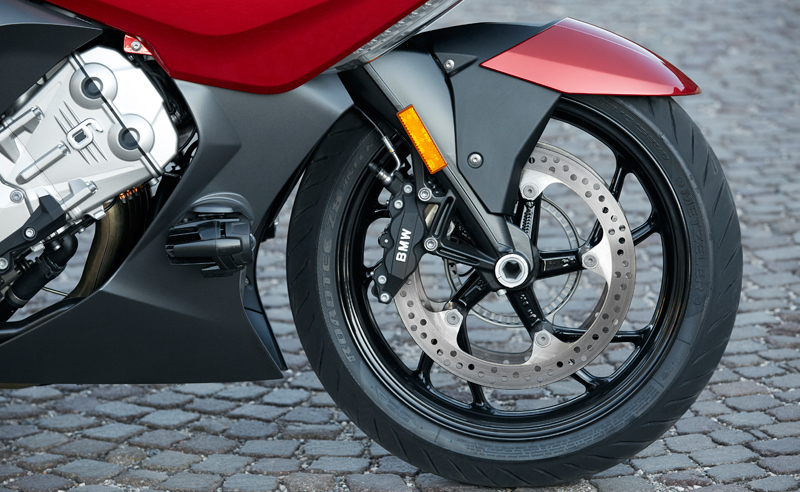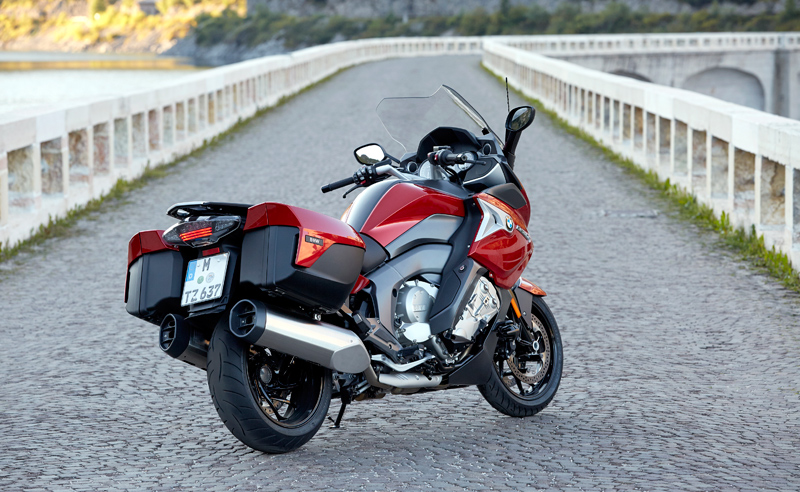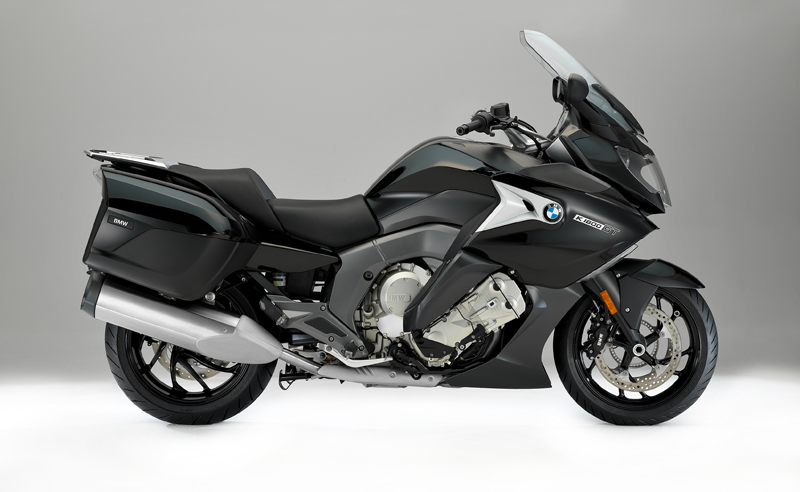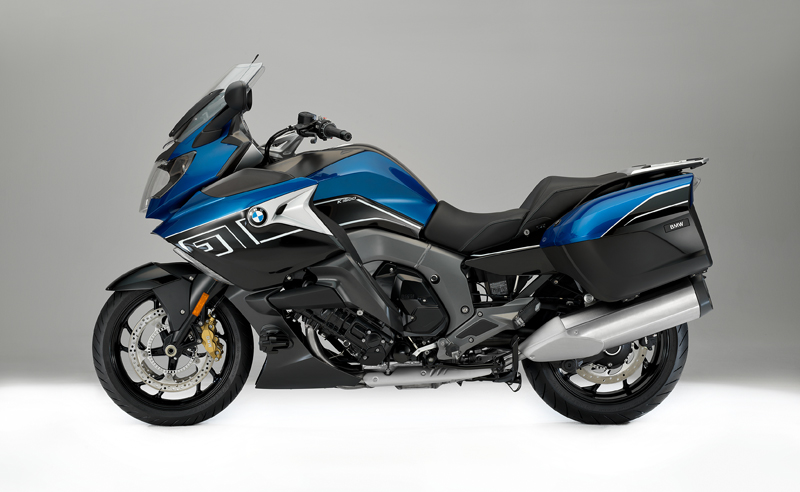 The new BMW K 1600 GT is priced at RM 159, 900.00 (without on-the-road expenses and inclusive of GST).
Images: Courtesy of BMW Group Malaysia.