Sisters Sara and Zara are on a mission to help us eat our favourite foods (even local streetfood!) better, one meal at a time.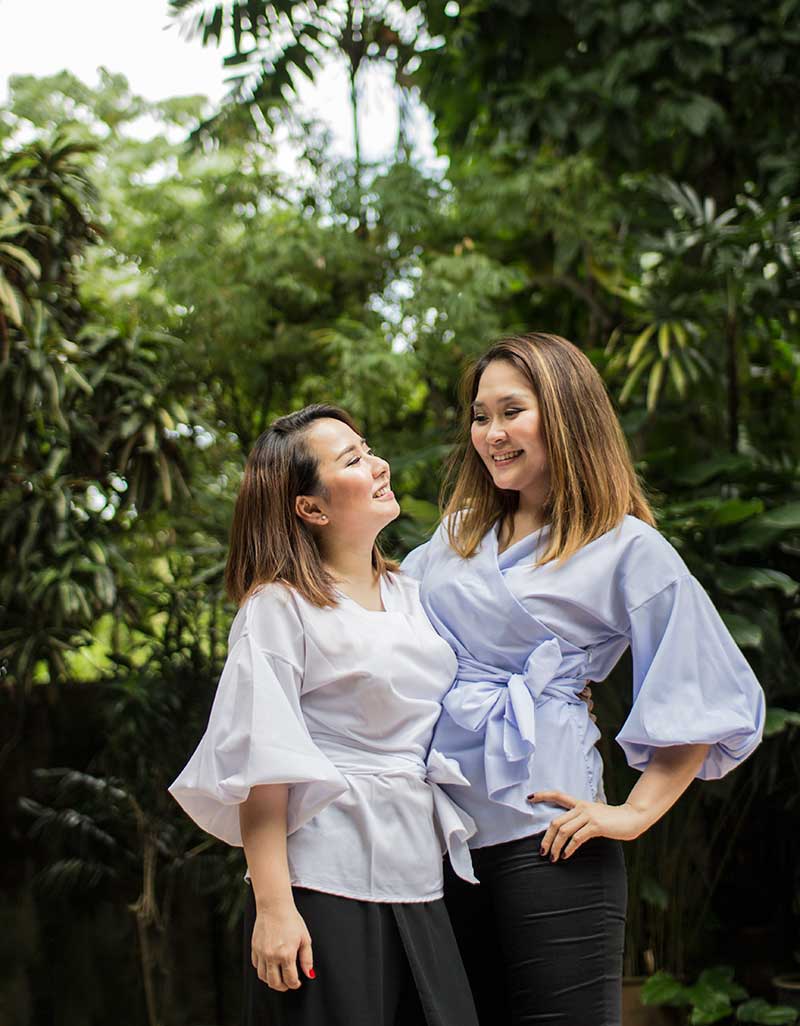 Like most of us, Sara Tan and Zara Jane Tan Abdullah, the sisters behind The Healthy Food People food delivery and catering service, struggled with balancing their indulgences while trying to keep healthy.
The two, who hail from Kuching and spent their formative years in Penang – two meccas of good food in Malaysia – love their street food and know it is something they cannot give up. At the same time, being savvy foodies, they acknowledge how bad nasi lemak and char koay teow can be for the heart and waistline in the long run.
Their solution to the problem: The Healthy Food People (THFP) , a healthy food delivery and catering service to help Malaysians eat healthier without having to sacrifice their favourite foods.
"We started in 2014 in Penang," tells Sara, the elder sibling. "I wanted to get fit by eating healthy so I started preparing food for myself. Then people started noticing and getting interested to give my food a try. I thought, why don't I sell these meals to my friends and colleagues; I was already doing it, I don't mind getting the ingredients, preparing it, cooking it and bringing it to them for a small fee."
"That's why this is all very personal to us," tells Zara. "We started it for ourselves so the quality and the message behind the brand is very personal."
Penang-born, KL-bound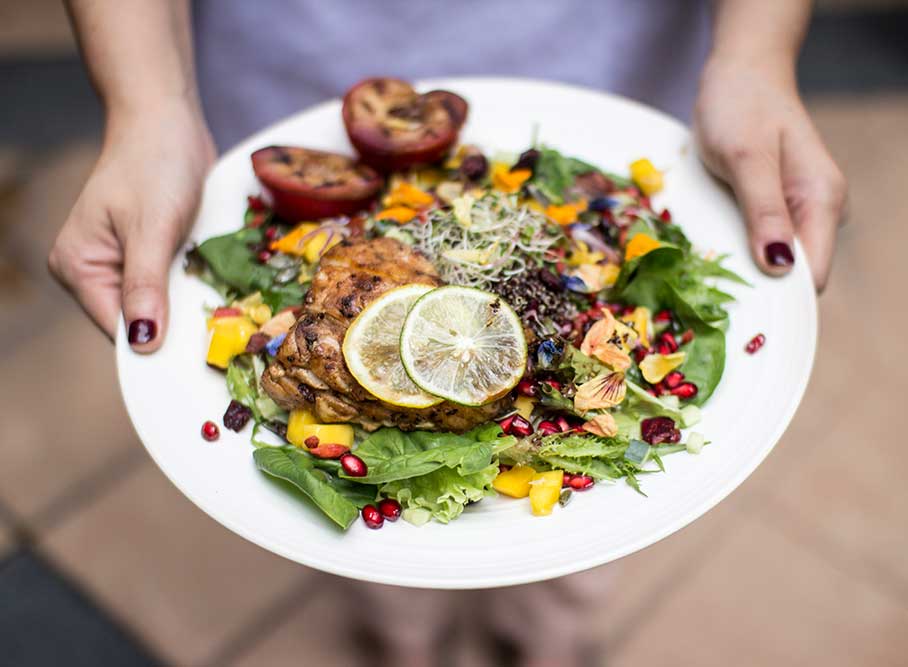 In a little under 3 years, THFP grew from Sara cooking and prepping everything for a handful of colleagues to a full team with 3 cooks today, sending meals to an average of 50 customers a day. On good days, that number doubles. When you consider that THFP services only Penang Island, a small town whose people are protectively proud of their local food, that is no easy feat. Lucky for us in the Klang Valley, Kuala Lumpur is now on the sisters' hitlist after popular demands for it to service the city came knocking.
"We anticipate KL to have a bigger market since Penang is a relatively small town and people aren't quite open to the idea of paying a higher price for healthy meals," shares Zara.
"It's always been in our 5-year business plan to grow into KL,"adds Sara. "We've stabilised in Penang and we felt it was time."
On top of personal deliveries, catering for corporate events helped them find their footing and spread the word faster. Gleneagles Hospital and Pantai Hospital are new fans of TFHP, adding to other big names like Dell, Intel and Thomson Reuters.
Getting there took many hours of slogging in the kitchen. A typical day starts at early as 6.30am for the THFP team.
"Ingredients and supplies will come in at perhaps 6.30am. Everyone is in by then and the cooking starts," tells Sara. "From then it's go-go-go until 10.30am when everything needs to be ready for packing. First deliveries go out at no later than 11am as people typically like to eat between 11am-1pm."
"We serve people what we like to eat ourselves"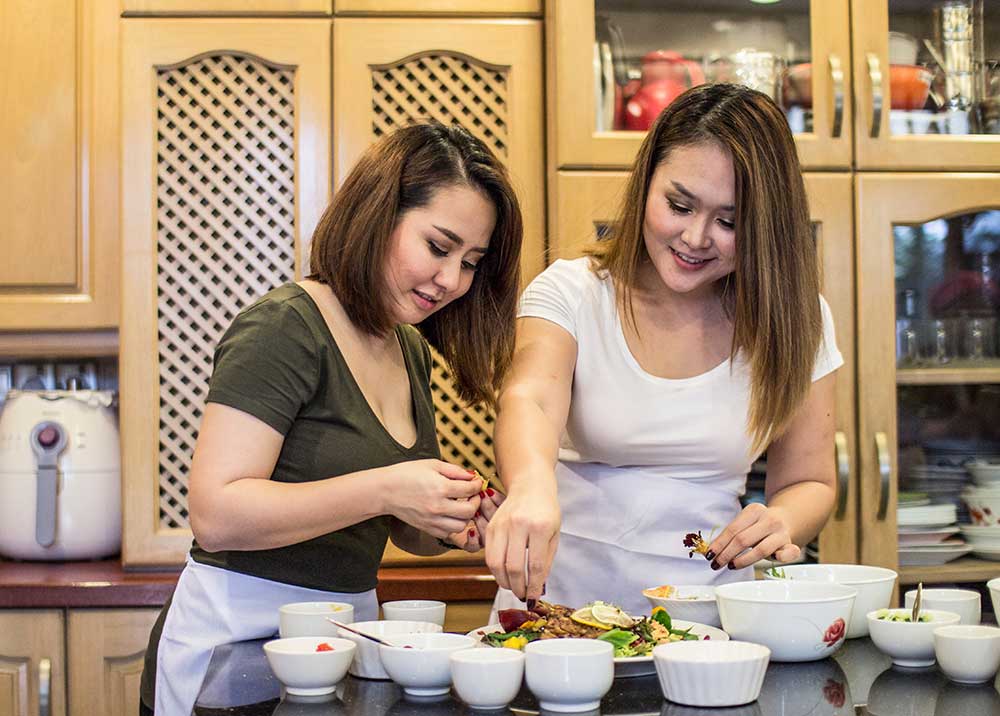 Healthy food delivery services are a dime a dozen over KL right now, but the sisters aren't afraid of the competition. They're not going up against clean eating services – instead, they're giving people what they're already used to, but prepared healthier.
"We see things from our customers' point of view – we serve people what we like to eat ourselves," says Zara.
"We love our nasi lemak and ayam goreng, but we make it healthier," elaborates Sara. "We substitute white rice for brown rice; air-fry or bake our chicken instead of deep-frying; and use light coconut milk instead of the rich one. Little things like that make all the difference. We also have a sous vide machine so we can experiment with different cooking techniques."
"Malaysians think that healthy means yucky. They also think healthy means expensive. Healthy can be yummy, it doesn't mean you have to go to the extreme of eating only bland food or all-greens," says Zara. "We know because we love our street food as well, but there is a healthier way."
Sara concurs: "We believe that balance is key. Our food is about wholesome meals while still retaining the parts that make it good. There's always a healthier way to your favourite foods – you don't necessarily have to give it up."
Every THFP meal also gives back to the local economy as they get their ingredients and produce from local suppliers whenever possible.
"Our sausages, for example, are home-made by this 12-year-old boy who runs his own business from home," tells Sara. "Our veggies and all are supplied by local guys every morning so they don't get fresher than that."
Clearly, from the source to the final serving, THFP is a brand that's deeply ingrained in the local culture and our undying love for good, fresh, nutritious food.
"We took the time to grow and learn," says Zara. "We observed what people like, listened to their feedback and gave them what they wanted."
"Everything that we do and serve is from the heart," tells Sara. "I didn't get any training in the culinary arts, but this comes purely from passion."
Here they share a few tips to still allow yourself your favourite indulgences without breaking the calorie bank (and belt).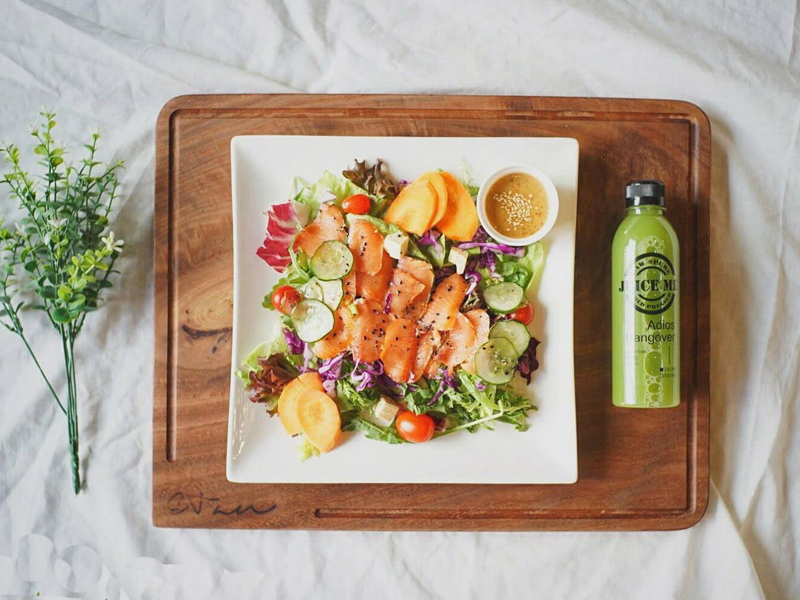 Swap
Swap
"Swap white sugar with brown sugar; white rice with brown rice. You won't realise the change until it becomes a habit and you'll see how easy it is." (swipe left for more)
Play with dressing
Play with dressing
"When you're having a salad, forgo your thousand island sauce and mayonnaise. Choose instead black vinaigrette or balsamic vinegar. There are so many options when it comes to dressings that are healthier – pomegranate dressing, or date vinegar, or apple cider vinegar."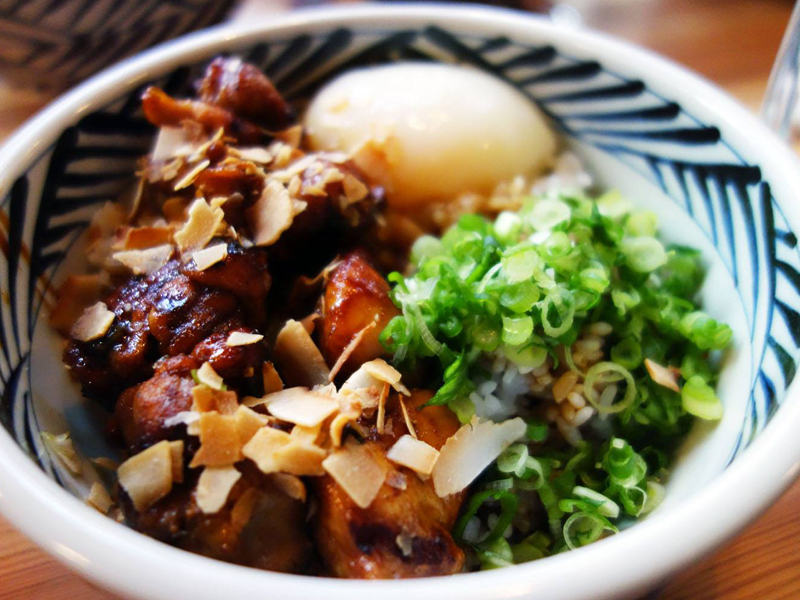 Eat your veggies
Eat your veggies
"They contain a lot of fibre and antioxidants. They keep you full for longer and they're good for your digestion."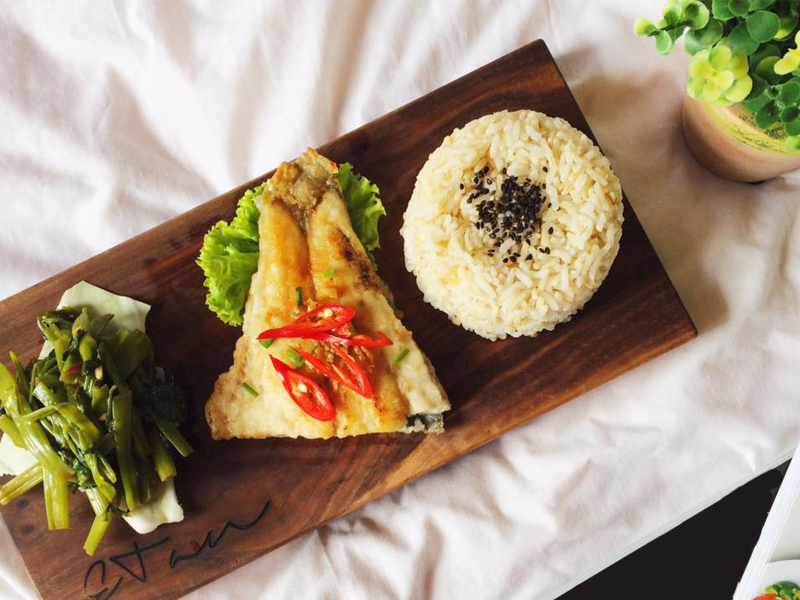 Make it fun
Make it fun
"Make it fun, make it a habit that you enjoy and soon it becomes part of you. Everything starts from home – you set an example for your children, you get the rest of your family to do the same and everyone will soon be on track to a healthier lifestyle."
We also got to spend a fun morning with Sara and Zara doing this shoot and interview; have a look:
For more information or to place your orders, log on to the official Facebook page
here
. THFP has daily, weekly and monthly meal plans so getting your meals sorted has never been easier (or healthier).
Photography, videography and art direction: Yew Chin Gan