Walk down memory lane as the beloved Japanese anime series, Doraemon, is coming to Singapore from this coming 5th to 22nd November at the Singapore National Museum.
Doraemon creator Fujiko F. Fujio is a renowned icon of Japanese animation and has garnered fans from all over the world. His legacy will be presented in the exhibition, coupled with a selection of contemporary artworks presented by LEYOUKI against the backdrop of a changing world and its impact on contemporary history. Doraemon has been translated into 17 languages in 20 countries.
Restaged in 2021 at the Mori Arts Center Gallery in Tokyo, the upcoming presentation will be its first-ever edition outside of Japan. The exhibition will feature artworks by 28 contemporary Japanese artists presenting their memories of Doraemon and their take on Japan's beloved icon through a mix of ideas, mediums, and techniques that include painting, sculpture, graphics, and photography.
Yuki Imamura, director of LEYOUKI, said, "We hope that The Doraemon Exhibition Singapore 2022 will allow people of all ages and backgrounds to create new memories and connections with Doraemon and be inspired by the unlimited possibilities of the iconic character."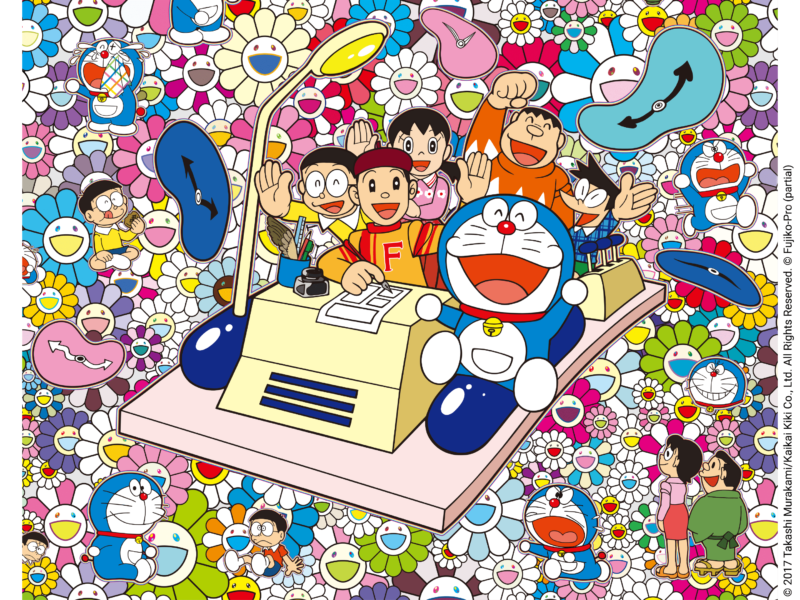 Takashi Murukami, the artist known for the smiling flower motif in his artworks, and Yoshimoto Nara, whose artworks often feature pastel-hued (and occasionally grumpy) children, will be among the 28 contemporary Japanese artists that will be exhibiting through the lens featuring the theme "Create Your Own Original Doraemon".
Visitors can look forward to a special dedicated feature titled "Manga Doraemon Original Drawing Exhibition", a first-ever public display in Asia of the Fujiko F. Fujio Museum's prized original illustrations.
Additionally, fans can also bring home an exclusive line-up of Doraemon merchandise, including the Fujiko Fujio Museum's and uniquely Singapore versions of original collectables.
Chung May Khuen, director of the National Museum of Singapore, says that "as Singapore and the rest of the world gradually reopens, we are thrilled to be the first global stop of The Doraemon Exhibition that will share even more stories about this well-beloved icon familiar to many".
For more details, visit here.
Photos By Leoyuki.