Manja does seafood and red meats with equal skill, all wrapped in a nice package of a charming century-old pre-war house at a posh address in downtown KL.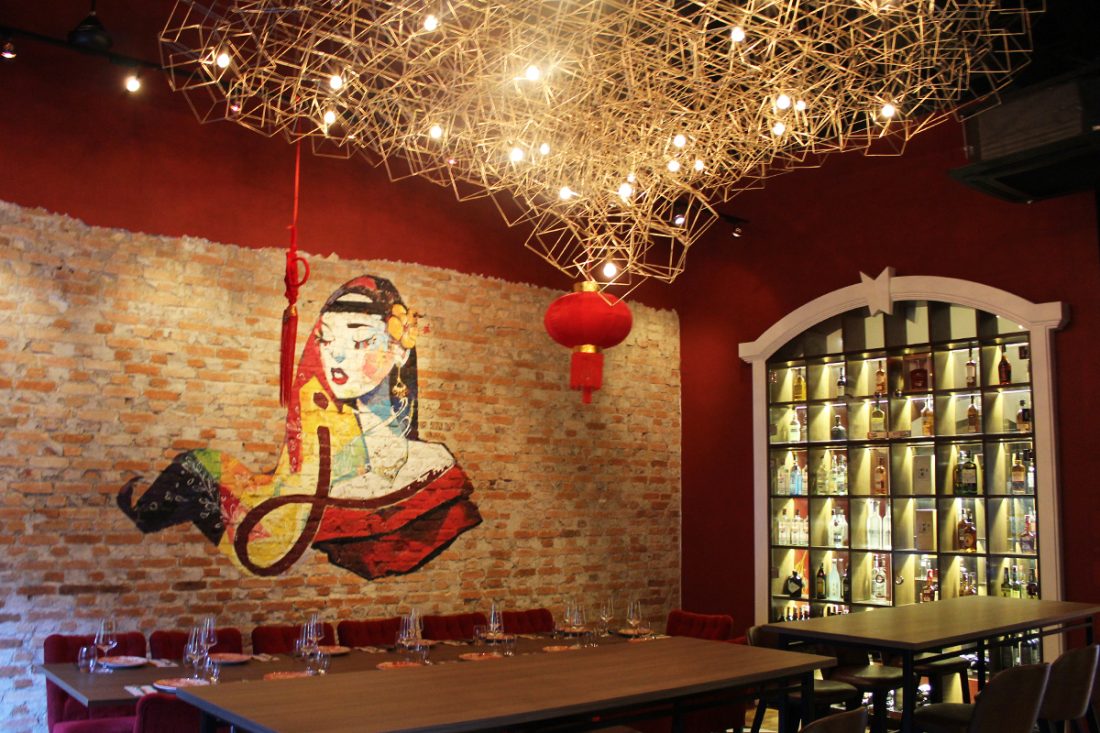 When you're a restaurant named after the Malay word for 'to spoil' or 'pamper', there's a lot to live up to. Then again, the guys behind the barely year-old restaurant sitting snugly in the middle of the row of Old Malaya are no foreigners to living up to expectations.
We've seen what they can do with Vin's, the restaurant and bar standing strong in TTDI. We've tasted the quality in their ingredients that come straight from their in-house food retailer, The Food Company. With Manja, the accumulation of all the best skills and resources from above are converged in one place, brought up a notch by a posher address and the charm of century-old pre-war building restored to good taste matching the menu.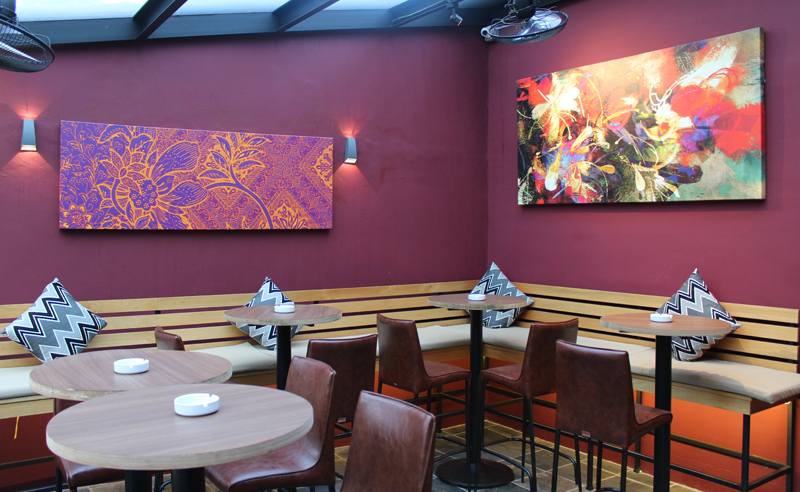 Step inside the restaurant and your eyes are the first to be pampered with welcoming maroon walls that calm the nerves while exciting the spirit for the night ahead at once. A beautiful mural of the Manja Lady, specially commissioned from a local artist on one wall, a custom-made metal light fixture and an impressive bar all will take your breath away but they are by no means distraction for the main reason of our visit – the food.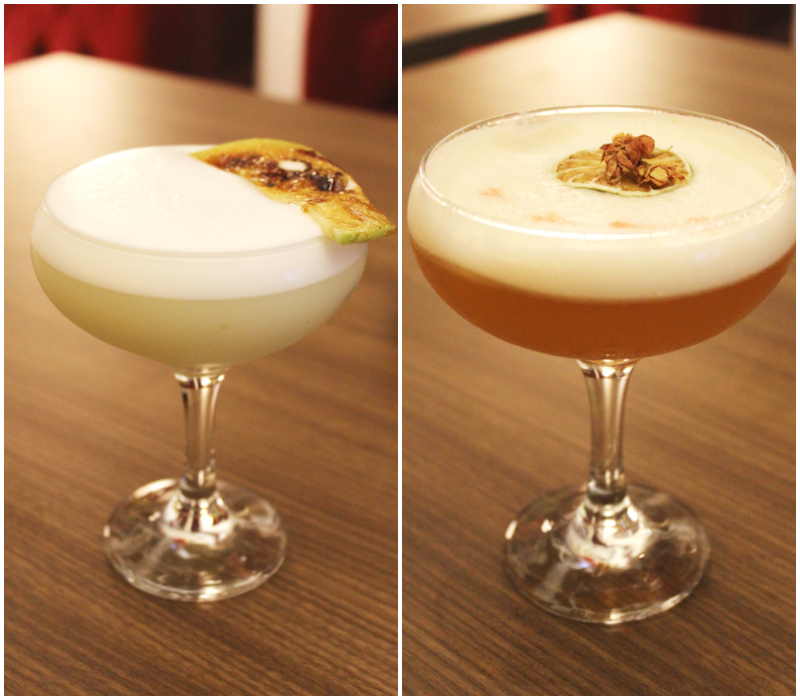 We start off with cocktails while waiting for our food to arrive. The Spirit of Borneo is a floral delight, made with a base of tuak infused with dried red chilli for a sharp spicy kick, caramelised by elderflower syrup, lifted by a spritz of lime juice and made indulgently creamy with whipped egg white. The Guava & Rum, on the other hand, is fruity and refreshing, with blended fresh guava mixed with lime juice opening up the palate and infused rum lending a nice rich boldness.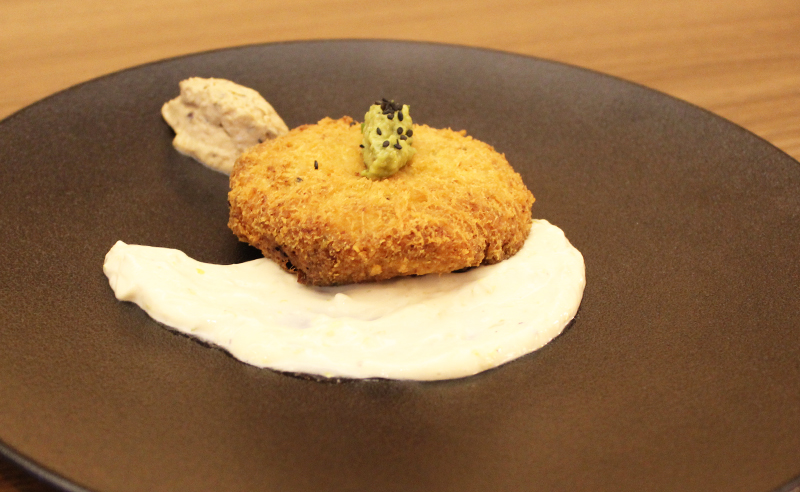 First dish to arrive is the ketam bunga cake – a golden brown disc of thick juicy crab cake. Made with handpicked flower crabs, delightful chunks of crab meat spill out when you dig in, flavoured by no more than a dash of fleur de sel salt. This lets the natural sweetness of the crab carry itself, although you're also free to add different dimensions to it with the accompanying cod liver mousse, garlic aioli or sturgeon caviar served on the side.
The next saffron snapper and scallop ravioli follow up on generosity in seafood portions. Housemade ravioli is stuffed chockful with chunks of snapper, well seasoned with turmeric, cumin and Persian saffron. The accompanying scallops are juicy and creamy, skillfully pan-seared so they boast just a touch of smokiness while remaining perfectly springy on the inside.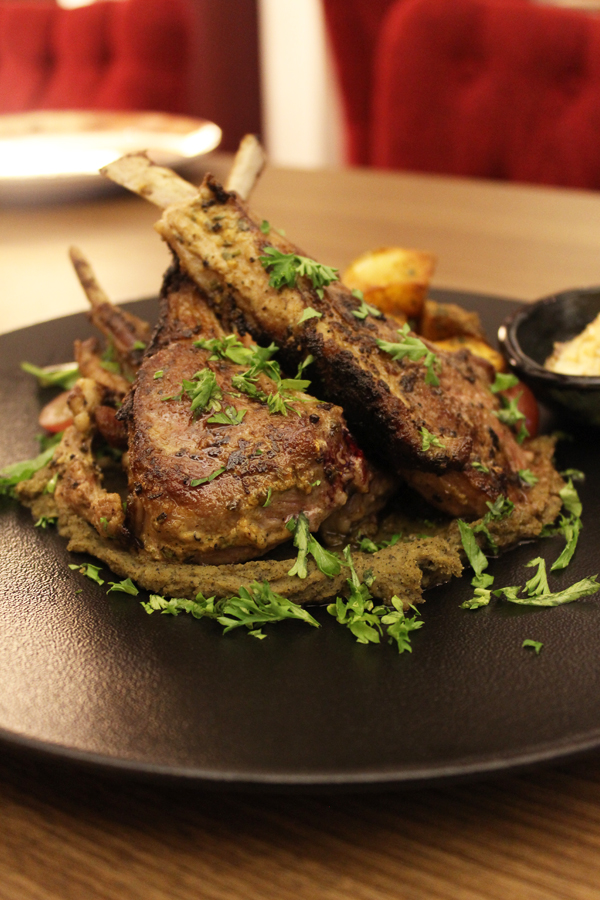 After all that seafood, comes time for some heart red meat. Manja does its lamb as well as its seafood, as seen with its pommery lamb and hummus. It uses only racks of lamb airflown in from New Zealand. One thing worth noting is that it isn't frozen – just chilled – and removed from its vacuum pack upon order so your serving is always assured to be tender and juicy. It also comes from a trio mustard marination of wholegrain, djon and English mustard so you can imagine the intensity of flavours.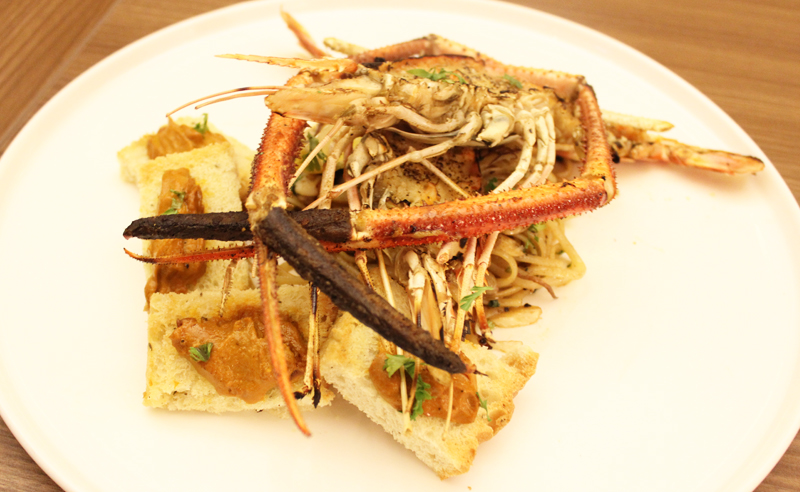 Those craving for carbs will delight in the udang galah romesco, an indulgent aglio olio pasta dish tossed with lobster oil and topped with a whole baked lobster. It is robust with the sea sweetness of the lobster, which itself is fleshy and springy despite being baked with cheese thermidor style. The accompanying focaccia toast are by no means mere sides – served with an immensely fragrant burnt bell pepper puree, they are highly addictive and will satiate even the strongest of carb cravings.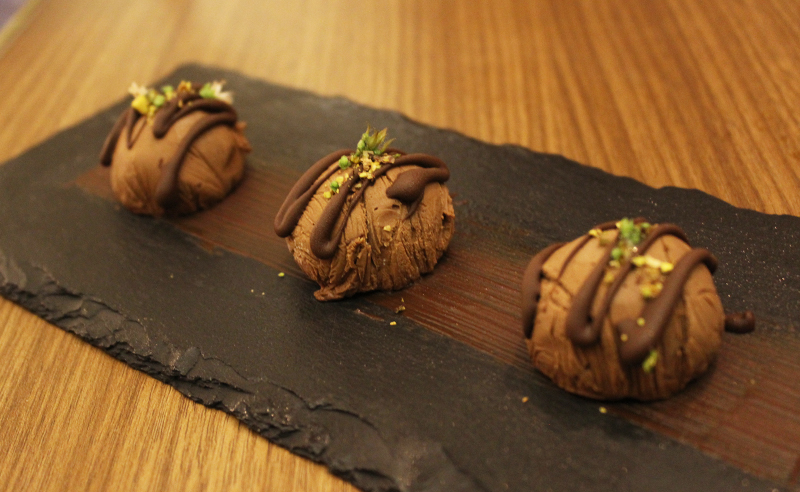 Dessert isn't just a hindsight here, given also a touch of haute cuisine. The summer truffle cocoa mousse made of Valrhona dark chocolate and ganache is unlike most chocolate mousse; it is thick and dense, melting slowly and creamily in the mouth. There's also a special ingredient that lends it a fragrance unlike any we've encountered – small buds of basil flower leave a sweet, spicy floral trail in the mouth, long after the last of the chocolate is gone.
Manja is located at No6, Lorong Raja Chulan. For more information or reservation enquiries, call +6012-373 7063 or log on to the official Facebook page here.