Its biggest pro – the grand-tourer hard-top convertible – takes  14 seconds to retract and raise, complemented by good looks and raw and refined power.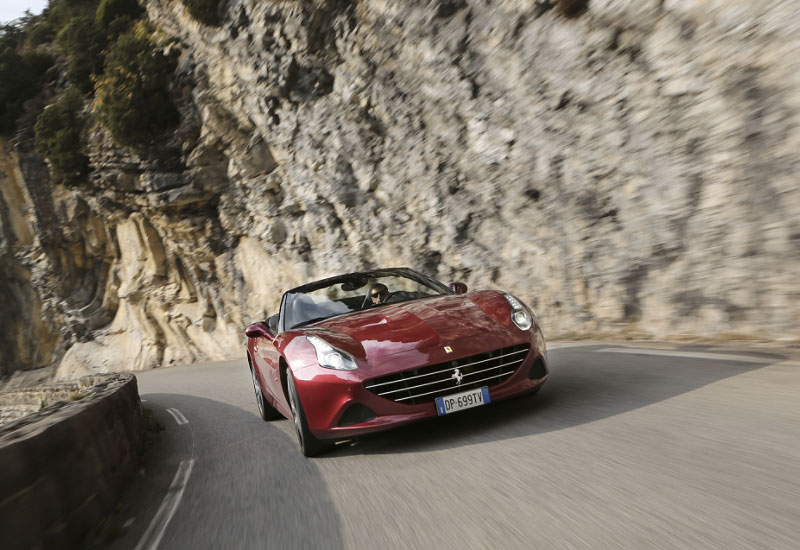 In the realm of over-simplification that I regularly delve into when reviewing cars, I try my utmost to summarise all the complexities of amazing machines into one word – for the Ferrari California T, that word is: approachable.
Does such reductionism do it justice? No, but it's a good place to start.
Not entry-level, but a good entrance
If you're going to delve into the premium sport/super car market, homework is almost definitely a must because behind the glamour of the prancing pony, raging bull or silver tipped wings are a whole lot of issues that people who fork out 7-figure cheques to own them don't want to talk about. That isn't meant to downplay how awesomely engineered any of these machines are, but a little experience goes a long way when buying your first Ferrari.
In that sense, the California T is a no-nonsense, easy to drive beast that serves this role perfectly. It has all the good looks, the sharp curves, the raw and refined power, and even that heart-stopping Ferrari soundtrack so many people desire out their cars.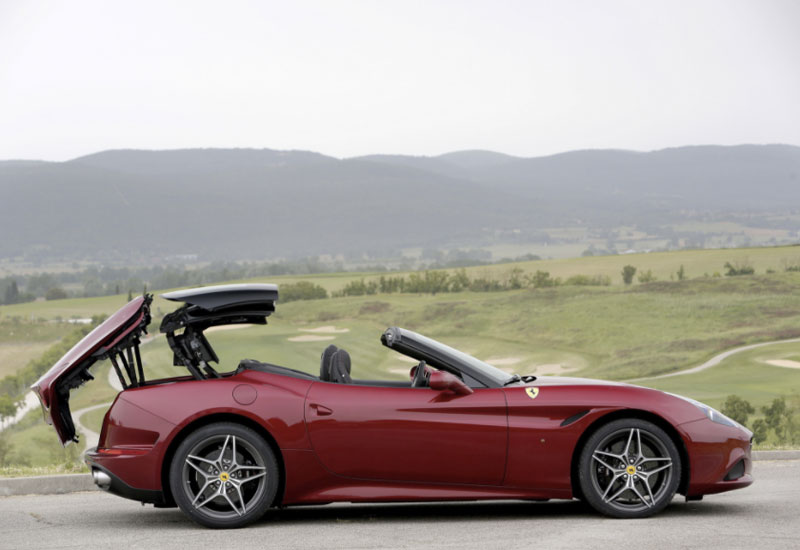 You learn very quickly that it doesn't take a lot of experience to get behind the wheel of the California T and not look like a novice, and while that may sound like all the hallmarks of an "entry-level vehicle," this grand tourer carries none of the baggage that comes with that label.
Not to mention that it's still the hard-top convertible that brought quite a bit of interest to the niche when it was introduced almost a decade ago, although this model in particular is much improved over its predecessor.
T for Terrific?
Well, T for Turbo – as is the way to go now when wanting to pull more power out of your power plant; if you're not willing to put in a torque-boosting electric motor, that is. (*hint*hint* Ferrari)
The twin-turbo V8 isn't necessarily ground-breaking to the industry but that doesn't mean it doesn't have stats to boast. With a max output of about 552 hp at 7500 rpm, a top speed of 316 km/h and a recorded time of 3.6 seconds on the century sprint, the California T is an improvement over its predecessors in every way. It also boasts an improved fuel consumption and slightly lower emissions which means you're going to go further on a full tank and pollute less.
But to be honest – these are improvements you expect with every progressive model, and looking at the California T on paper you can't help but feel that Ferrari is holding itself back a little; when you get behind the wheel you learn that its most likely intentional.
Define: Approachable
There are cars that are so attractive that they at once grab your attention and intimidate you at the same time – what I like to call the "look but don't touch" scenario. The California T doesn't really feel like one of them – you can look and also get behind the wheel very comfortably.
The improved exterior design turns the 2008 California from the ugly duckling into the really sexy swan. It's curves are smoother, the lines are sharper, the front-grille is bigger and the headlamps sportier. Overall, a really beautiful package with the top up, and the top down.
Driving the California T is a unique experience. When you floor the pedal it willingly unleashes the power and roar that you want from an Italian built sports car; but when you're in the city, navigating rush hour or even trying to find a place to park it, the California T feels a lot like a sensible German. It never pushes the envelope, but it never comes up short either, making for a really interesting drive.
It's not perfect…
Among the other positives are the infotainment system that is fairly uncomplicated and also comes with an optional Apple CarPlay upgrade. It's also worth noting that Ferrari hasn't fiddled with it's steering wheel which I quite like, despite its sometime less than ergonomic feel especially when using the turn indicators.
Finally, it's a freaking grand-tourer hard-top convertible – easily the biggest pro of all. The hard top takes about 14 stationary seconds to retract and raise.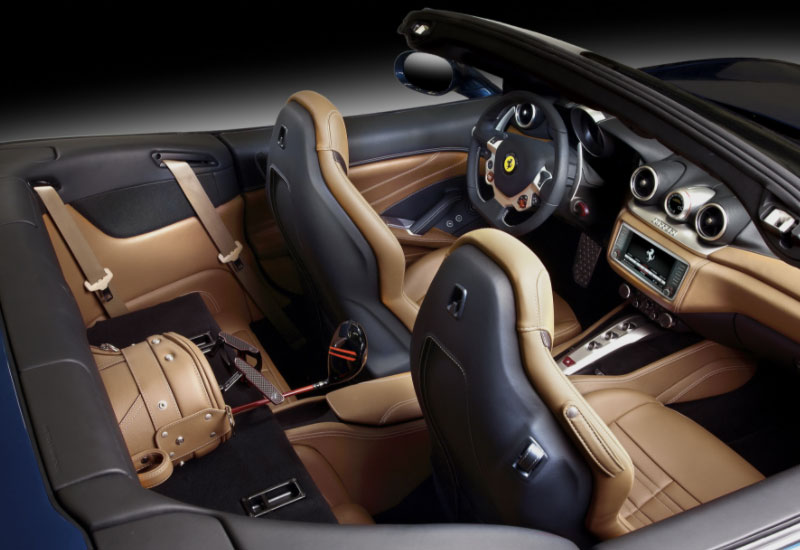 However the California T isn't without its flaws. As smooth an easy as driving the car is, at really high speeds the steering felt a little lighter than it should have been, not inspiring a whole lot of confidence for me to push it. Of course, you should never push a car, even a Ferrari to its top speed on public roads, but it's worth noting.
Also, despite its 2+2 advertised seating arrangement, this is nowhere near a four-seater unless the driver and the front passenger are less than 5-feet tall. When adjusted comfortably to fit my near 6-foot frame, there was literally no legroom in the seat behind me. It will more than likely just serve as added space for your boot.
… but still deserves Two Tops Up
In the end, for what it is and what it's made to be, the Ferrari California T is a really fun car that balances power and practicality with an admirable amount of finesse. If I was in the market for a Ferrari that I didn't want just to show off, but more for its drive (and its hard-top) the California T is definitely the car I'd go for.
I give it Two Tops Up.
The Ferrari California T is priced at RM888,800 before taxes and add-ons which basically means that it could push well into the RM1.5 – RM1.7 million range depending on what you want to add on on how many things you want to customise, of which the options are endless. From the paint, to the leather, to the finishings – everything can be customised to your liking or your feng shui master's guidance.
For more information, visit www.kualalumpur.ferraridealers.com