Once seen as the second-choice to the BMW 3-series, Audi has managed to turn things around for the A4 with fuel-efficient engine and fuss-free aesthetics.
If you are looking for a refined executive saloon car, you can stop the search with the new 2016 Audi A4. It is swift, silent and sporty, boasting an understated exterior, sophisticated interior and comes equipped with materials that are very pleasing to both sight and touch.
Once seen as the second-choice to the BMW 3-series, Audi has managed to turn things around for the A4 with a fuel-efficient engine, fuss-free aesthetics and uncomplicated maneuvering, all features that have long been prevalent with the larger Audi models.
This fifth generation A4 comes with 2.0-litre longitudinal four-cylinder 16-valve turbocharged DOHC that can at anytime deliver all of 1,450 – 4,200 rpm of torque. It may not look a whole lot different from the previous, but there is a lot going on on the inside.
First off, it's a little longer, wider and even taller. It also varies in terms of the construction – it has managed to shed 120kg from its predecessor and is now proudly the lightest model of its class.
Centre of attention 
Audi's commitment to its philosophy of building beautifully engineered vehicle is written allover the A4 where balance, harmony, sportiness and functional design meet. The front of the A4 sees a wide and expansive frame with horizontal lines dominated by the signature framed grille flanked with the Audi distinctive LED headlights. A precise and prominent shoulder line runs the length of the vehicle giving it an athletic appearance, specially when equipped with 17" 5 parallel-spoke design alloy wheels. LED rear light with dynamic allocators will mesmerise other drivers on road without fail. Coming from its predecessor, the 5th generation A4 does slowly grow on you the longer you look at it.
Sleek insides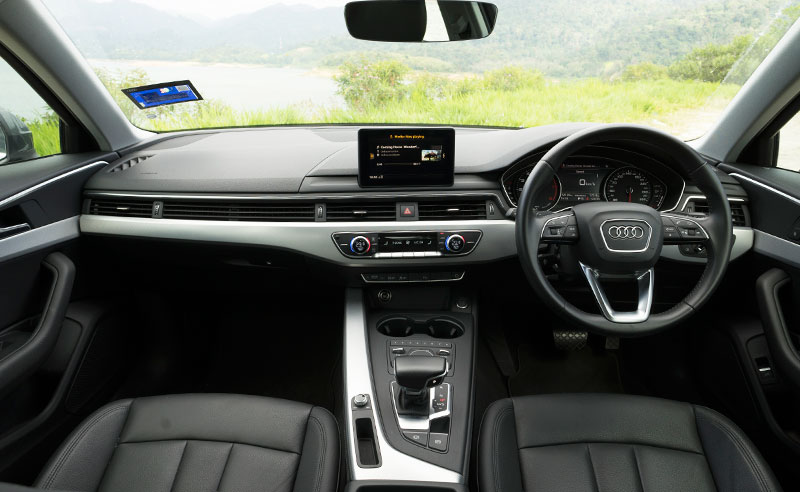 The first thing that impressed me most upon entering the vehicle is the high-tech interior that is refined and accommodating, with a snug cabin that wraps around you comfortably. Everything is within arm's reach yet is far from claustrophobic thanks to a slim floating dashboard marked with continuous aluminium ellipse inlay and an air condition vent that discreetly extends across the console. In the centre of the dashboard, you will find a fixed 7-inch screen and the Audi sound system with 6 channel amplifier and 10 loud speakers output massive 180 watts. In the driver seat, a sporty 3-spoke multifunction steering wheel steals the show, inviting a lot of play complete with shift paddles.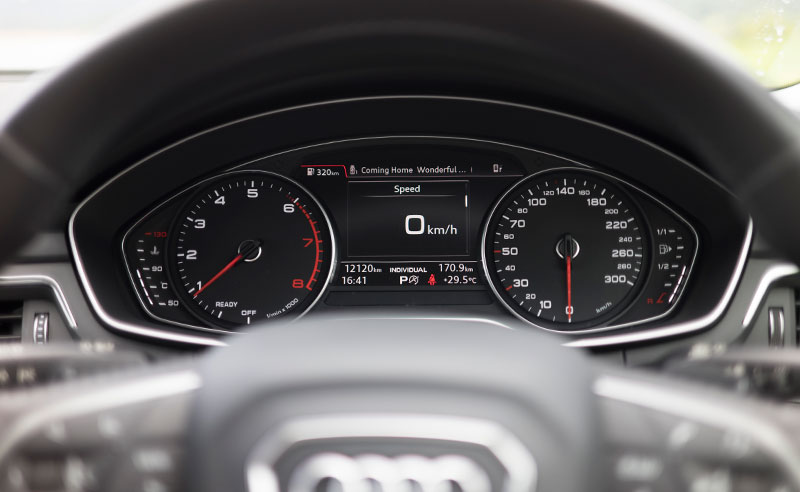 At the back, the biggest immediate difference is wider leg room which makes it a lot family-friendlier. To try it out, I climb into the back and am very pleased that my entire 180cm fitted more than comfortably. The boot space is a standard 480litre but if you are going for a round of golf or fishing trip away from the city, simply fold the rear seat down and it will double to a massive 965 litre boot space.
How about driving it?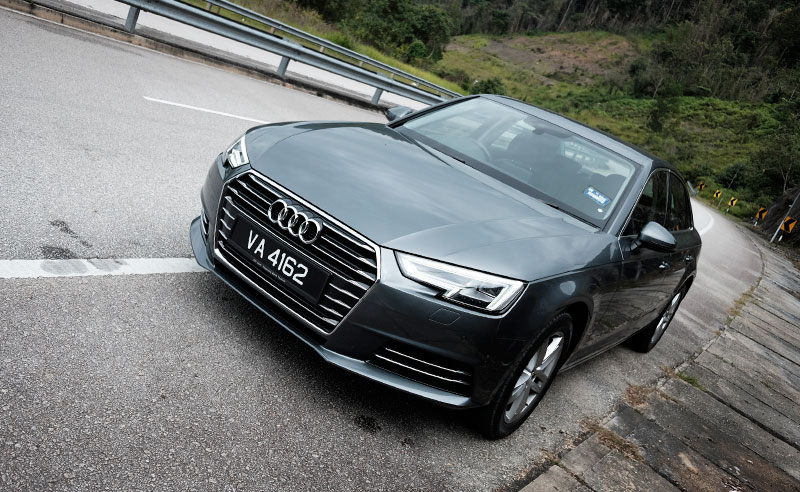 Having driven the Larger A6 3.0 Quattro awhile back and having fallen in love with how effective the all wheel drive system performs in various road conditions, I am disappointed that the demo A4 doesn't come with it. However, it makes up for it with the front-wheel drive that accelerates niftily whenever you need it, courtesy of the 7-speed S-tronic Dual Clutch gearbox that is attentive and precise.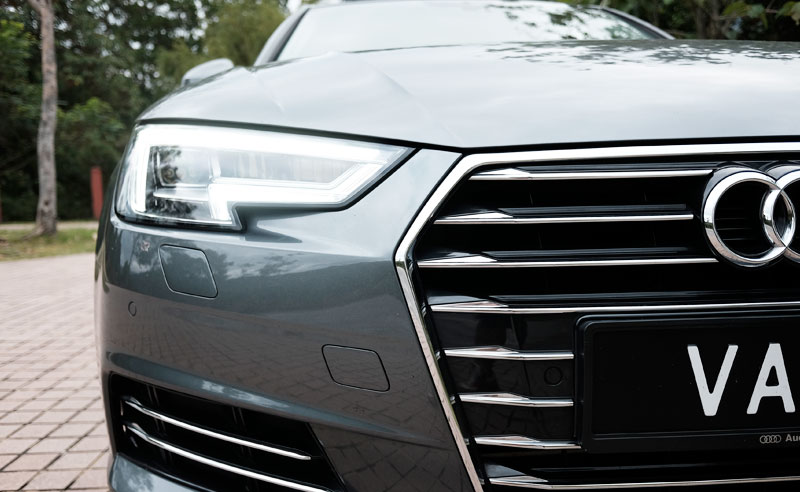 In various drive modes ( there is Efficiency, Comfort, Auto, Dynamic and Individual) the car changes personality with swift attention. Efficiency helped me maneuver effortlessly through heavy traffic; Comfort made cruising on long stretches more enjoyable than it usually is; Auto got me home past peak hour traffic with little effort.
The most talked about feature across all the auto sites and blogs – Dynamic – lived up to its name. It awakened the inner drifter with me by bending almost procovatively at sharp turns with the littlest of provocation.
Conclusion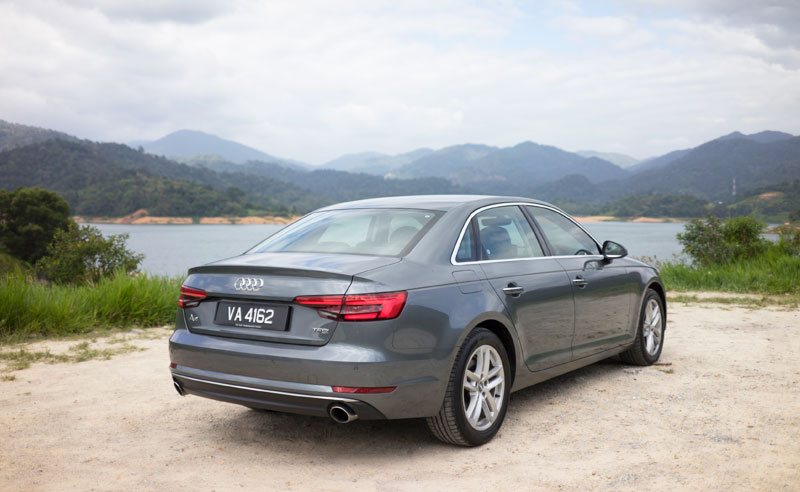 It is easy to see why the A4 is one of the most prominent in Audi's line up – it matches up rev for money given its more entry-level price range balanced by none-the-inferior technologies. Rumour has it, there will be plenty more coming in the following months so it is worth the wait. I, in particular, have my eyes on the A4 S-line and the A4 High line.