Apparently, this year's Range Rover Evoque is not only about design or a luxurious driving experience; Tanes Jitsawart shares how it tackles terrains as well as weather conditions with absolute confidence.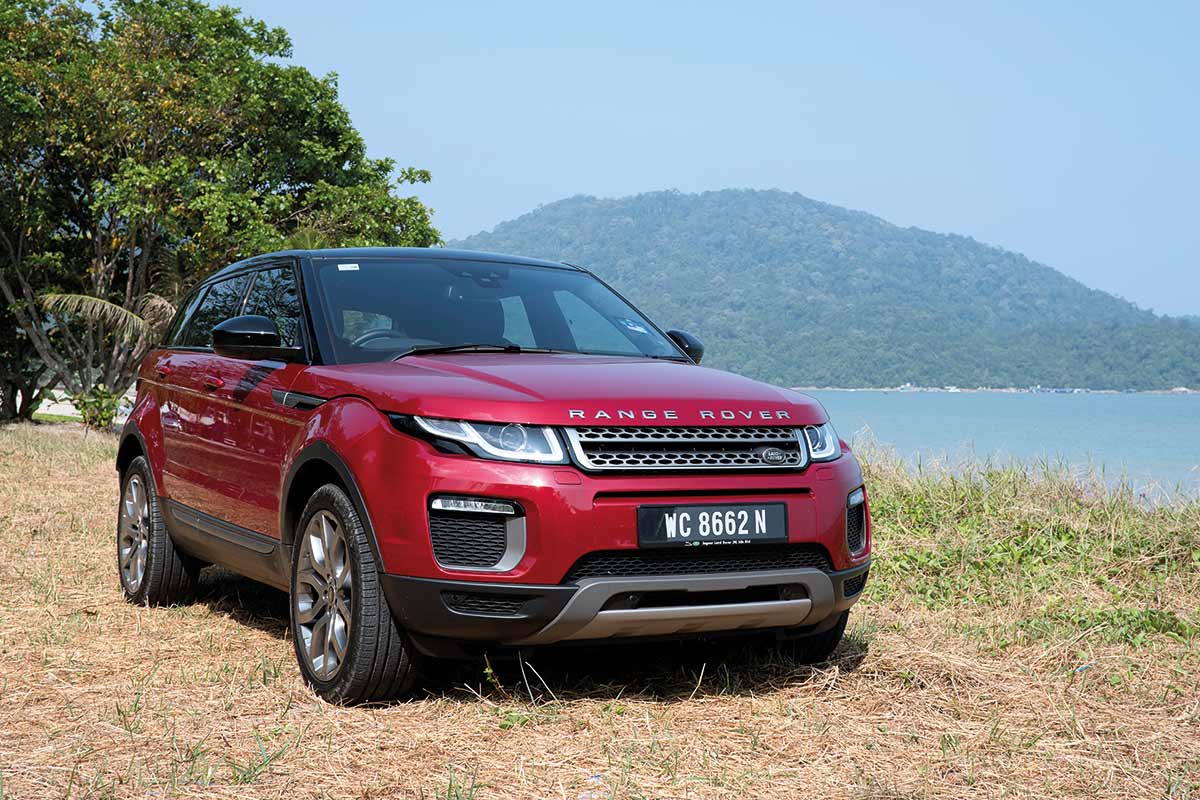 The Evoque may be in the same class as the BMW X4 and Infiniti Q50, but its focus on off-road capabilities beats the other stylish urban crossovers. With a face-lift to the baby of the Range Rover family, the 2016 model carries a refreshing light design inside-out as well as a new infotainment system.
RIDE & PERFORMANCE
Just minutes after getting in the vehicle, I figure that sitting behind the wheel of the Evoque is something I could do everyday — the steering is surprisingly quick for SUV standards, which is really great when you try maneuvering in a back lane, small car parks and some tight spots around town. With a few extra options added to the car, the Evoque stands out amongst its competitors when you're in for a rough off-road journey. For example, their system allows you to set the car to suit specific terrains, 500mm water wading depth as well as 215mm ground clearance… Way better than most of its rivals!
To be more precise, the four-mode terrain response system is the mastermind behind it all — with Normal, Snow, Mud & Ruts and Sand mode, the drive will be more than what you asked for. Also, with its all-terrain progress control, the vehicle sets a pre- determined speed whilst negotiating tricky terrains so that the driver may focus on steering alone.
If you were to put a Range Rover and an Evoque side by side, the latter would definitely have the best of both worlds, that is on-road as well as off-road capabilities. Moreover, it is so well- balanced in the 2016 Evoque that no matter where you drive it, you'll always find yourself in control in this new crossover breed of the family.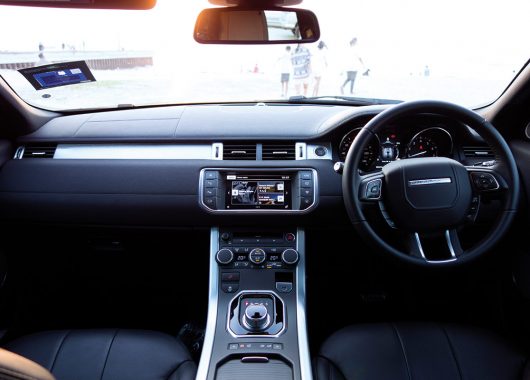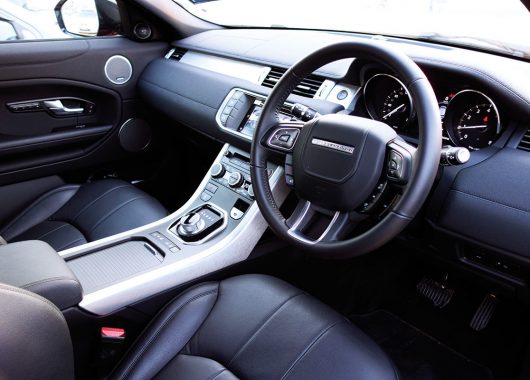 BODY & SOUL
Considering that the 2016 Evoque has gotten a brand new front bumper, wheel patterns, a fresh grill design and full LED head lamps, the engineering team at Land Rover have certainly done their homework in giving this vehicle the rugged-chic look. You might say, something along the lines of urban elegance mixed with a tinge of sportiness.
Ever since its introduction in 2012, this car's three- door variant has not stopped turning heads, be it drivers or passers-by on the road. The few tweeks to the 2016 model, however, include a new seat design and door casing. On top of that, the infotainment system has been upgraded to an 8.0-inch touchscreen display, giving you a lot of room to play around with the journey's entertainment programme.
Although the cabin layout hasn't really changed, one may see it as a good thing. We have to admit, the Evoque cabin is already as sleek as it gets, plus the cool metallic trims give the area a sense of non-conformity as well as the dashboard a hint of luxury. What's more, all Evoque models have always offered a fair amount of storage space despite the three-door design, so having a spontaneous family weekend trip with four check-in luggages should not get in the way. In fact, there's still room for some light grocery-shopping.
 
TECH SPECS
Model 2016 Range Rover Evoque
Engine Si4 2.0L
Top speed 217km/h
Transmission ZF nine-speed automatic
Acceleration 0-100km/h in 7.6 seconds
Max torque 340Nm/1,750rpm
THE VERDICT
To summarise the new Evoque, Land Rover has indeed spent its money wisely. For one, although it did not necessarily need an entire makeover to its existing style and finishing, the engines have been developed to keep the Evoque on top of its class for times to come. One cannot deny that it's only going to get better and better – wonderful news for Evoque customers, no doubt – and not to mention its economical price for both on- and off-road performance. Land Rover has planted their feet deep in substance over style for the Evoque with this revision, and by doing so, the brand is bound to capture more hearts in the crossover SUV markets.