The S-Class is the pinnacle of Mercedes-Benz luxury (before you stick "Maybach" on it) and is one of the best examples of a "driven and not drive" kind of car.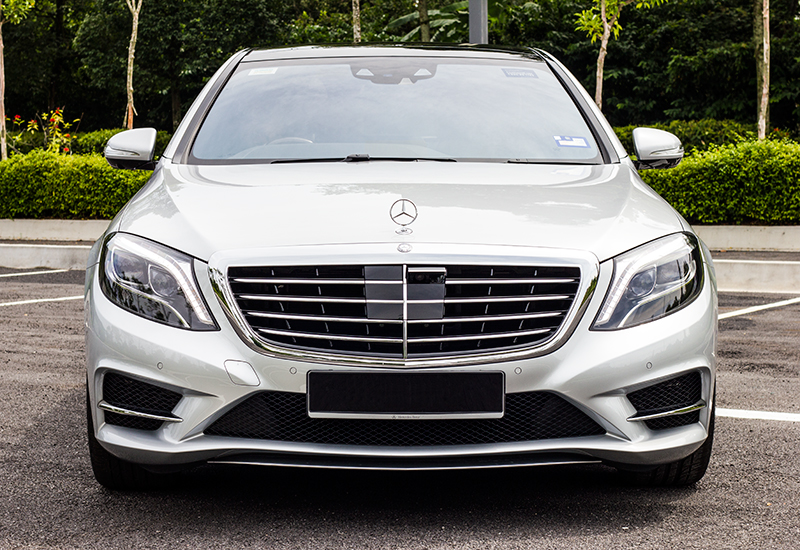 Seldom does a car review require me not sitting in the driver's seat, but in the case of the Mercedes-Benz S-Class, the rear passenger seat is exactly where you're going to be sitting if you're in the market for one.
The S-Class is the pinnacle of Mercedes-Benz luxury (before you stick "Maybach" on it) and is one of the best examples of a "driven and not drive" kind of car. The limousine serves as much as a badge of your position of power as your wealth. Of course, a lot of this impression comes from really good marketing, but once you actually get into the car, you realise it's not that far from the truth.
Most beautiful of them all?
The S-Class is quite simply one of Mercedes-Benz's best looking cars, and could even be the most beautiful in its entire segment. Unlike some of its blockish competitors, the S400h sports a longer and curvier physique that is complemented by a front-end with the classic Mercedes-Benz grille that is so in-your-face that you can't look away.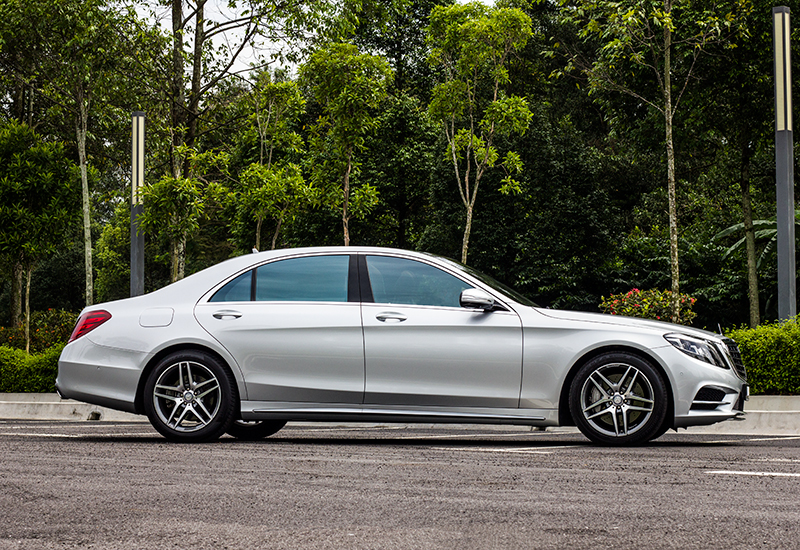 The AMG body styling ponies up a sportier front bumper, rear bumper and side skirts. Although, the actual AMG badge is conspicuously absent for reasons I am not aware of, but that's really a minor issue. Finally, this super model of a car gets four 19-inch alloy wheels to sit on to complete her look.
Luxuries for the passenger
While both rear seats offer almost equal amount of luxurious add-ons, your preferred seat will be the left passenger seat – we'll get to the "why" in a little bit. Every leather-clad seat is individually adjustable in almost every direction possible meaning you will find your comfortable sweet spot no matter how tall, small, big or lean you are. The rear is a three-seater although the centre seat drops to provide an arm rest, extra storage and holders for your drinks/champagne. (NOTE: champagne not included)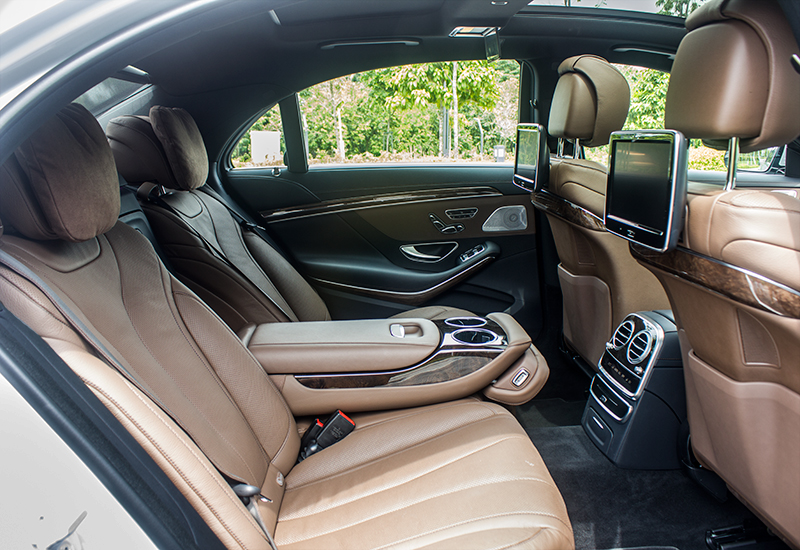 Within this centre-seat storage compartment is where you will find a pair of remote controls that will control everything you may want to, except for the drive settings and the driver himself. The remotes work with two individually controlled 12-inch screens to display everything from infotainment to what massage mode you can select; that's right – the S400h seats come equipped with massage chairs that are certain to make any long distance traveling, or short distance traveling after a long day's work all the more comfortable.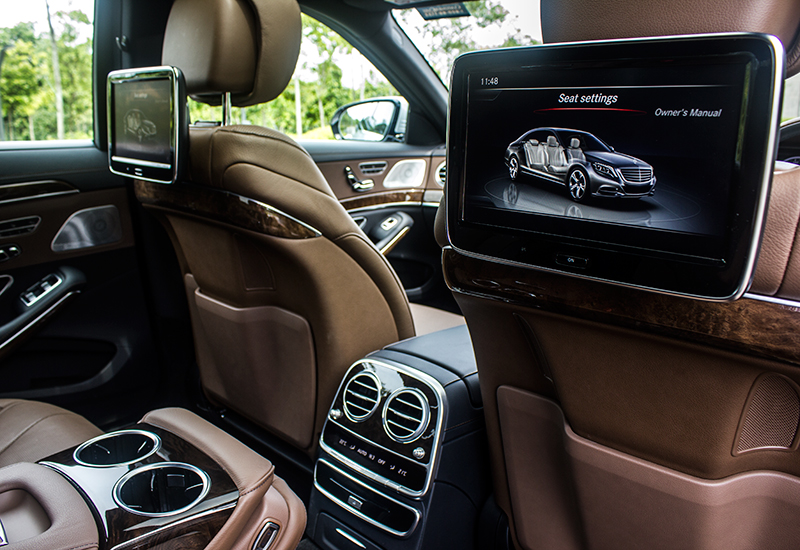 But before you confuse this for an infomercial, do note that these chairs are no match for actual high-end massage chairs, but they do a decent enough job. Also, the fact that the rear screens aren't touch screens should also be a negative in this day and age.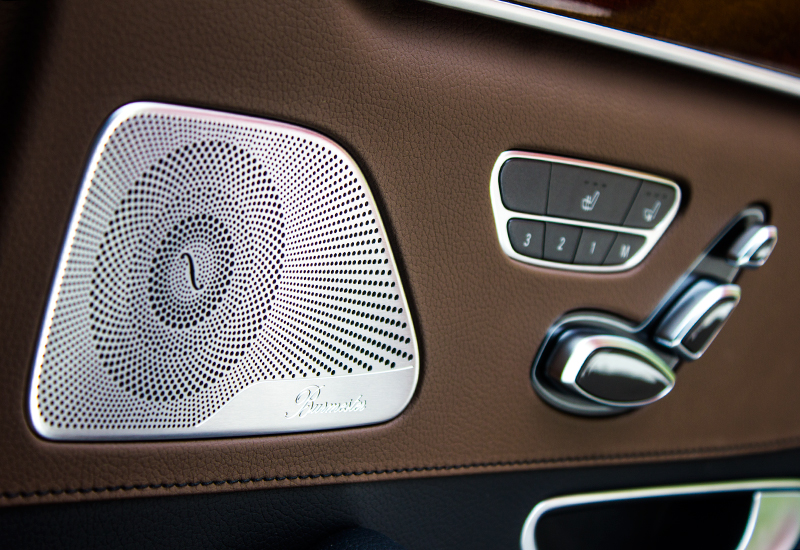 Finally, the rear left passenger seat turns into a recliner with the simple push of a button. Said button is best pressed with no one sitting in front of you as it pushes and folds the forward front, leans your seat back and raises the lower part to support your feet. This ups the comfort considerably although, by my estimation, only if you're no taller than 6-foot 2-inches.
Comfort for the driver
The driver isn't exempt from a considerable level of comfort neither. The S400h is powered by a 3.5-litre V6 engine that produces a maximum 306 horsepower and goes 0-100km/h in 6.8 seconds – which really is immaterial in this car because you won't be entering it into a drag race.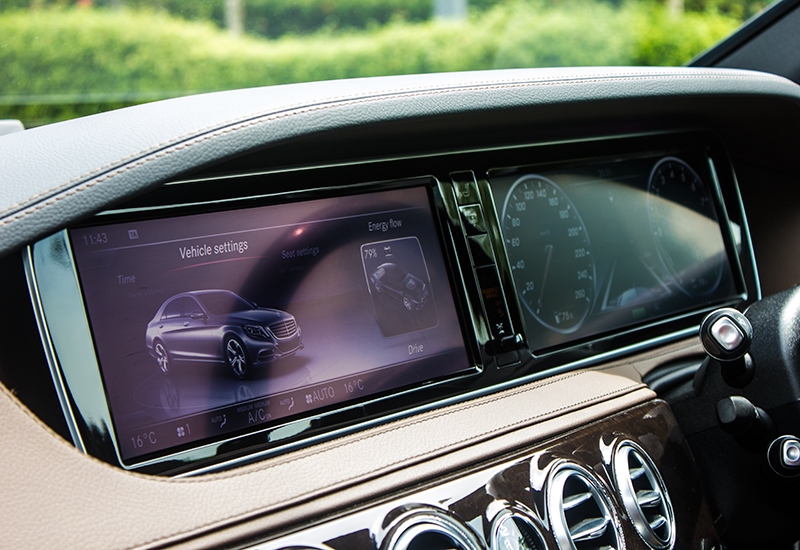 The "h" denotes the car's hybrid credentials but in a very limited role. Unlike its plug-in hybrid siblings, the S400h pretty much handles the recharging and distribution of electricity on its own. The electric motor offers a boost of torque when accelerating and takes over in low speed/inter-city driving to help save fuel and the environment.
In terms of handling, the S-Class handles like no other Mercedes-Benz car. If you've ever imagined what it's like to drive a cloud, just gliding on air, the S400h comes as close to this feeling as possible – it may well be one of the smoothest drives I have ever had. However, there are moments, particularly around sharp bends when you're reminded that you're probably driving the heaviest cloud ever.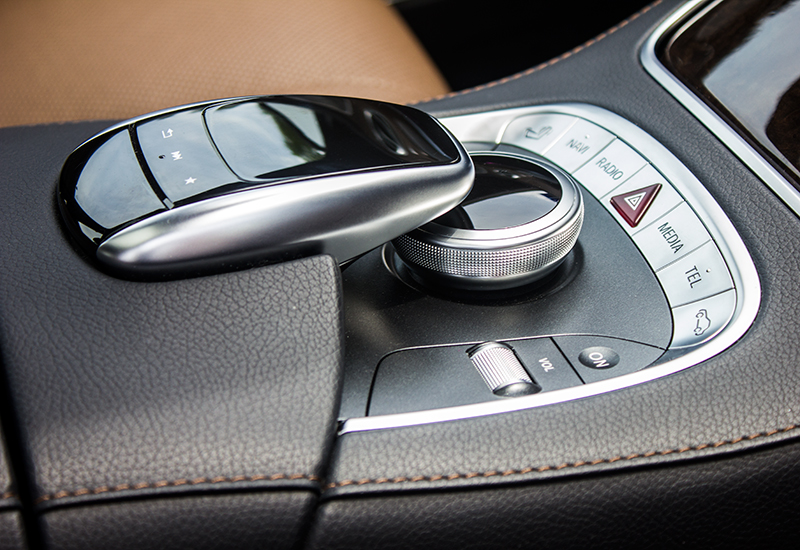 The COMAND interface also feels most at home in the S-Class, making full use of the extra space available. However, while the dual digital screens that make up the dashboard and centre console may be pretty to look at, they aren't a particularly new innovation.
The innovations do come however in the host of semi-autonomous systems Mercedes-Benz has put into the S400h. These same systems like the Active Steering Assist, Active Lane Change Assist and the Active Break Assist are already available in the E-Class, so it's good to see them being rolled out across the Mercedes-Benz fleet.
Worth the buy?
If you walked into the Mercedes-Benz showroom with a list of things you expect from your new limousine, the S400h will meet most if not all the requirements. The AMG finishing doesn't feel like it will be particularly consequential to your decision, but it is an added bonus.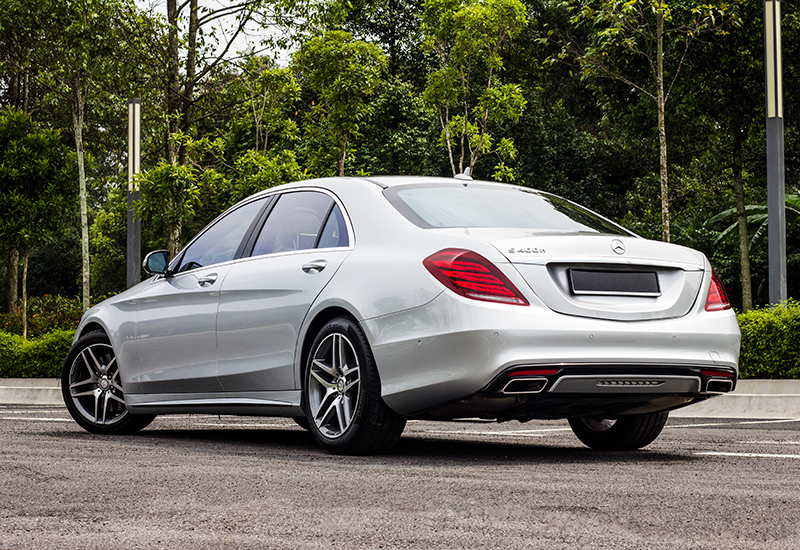 Priced at RM598,888 before tax and GST, but with a 3.5-litre engine, you're going to end up forking out more on taxes, although for the smoothness of the drive (and if money isn't an issue) you may be willing to take the hit. Also, despite the "hybrid" badging, you're going to see minimal savings on fuel consumption.
If comfort, good looks and luxury are your three main priorities, then the Mercedes-Benz S400h AMG may be exactly what you (and your driver) are looking for.
(Photos: Reshween Maan)