From the sleek steering wheel which first debuted in the S-Class, to the dual 10.2-inch dash display seen first in the E-Class, the new A-Class seduces, then cocoons you.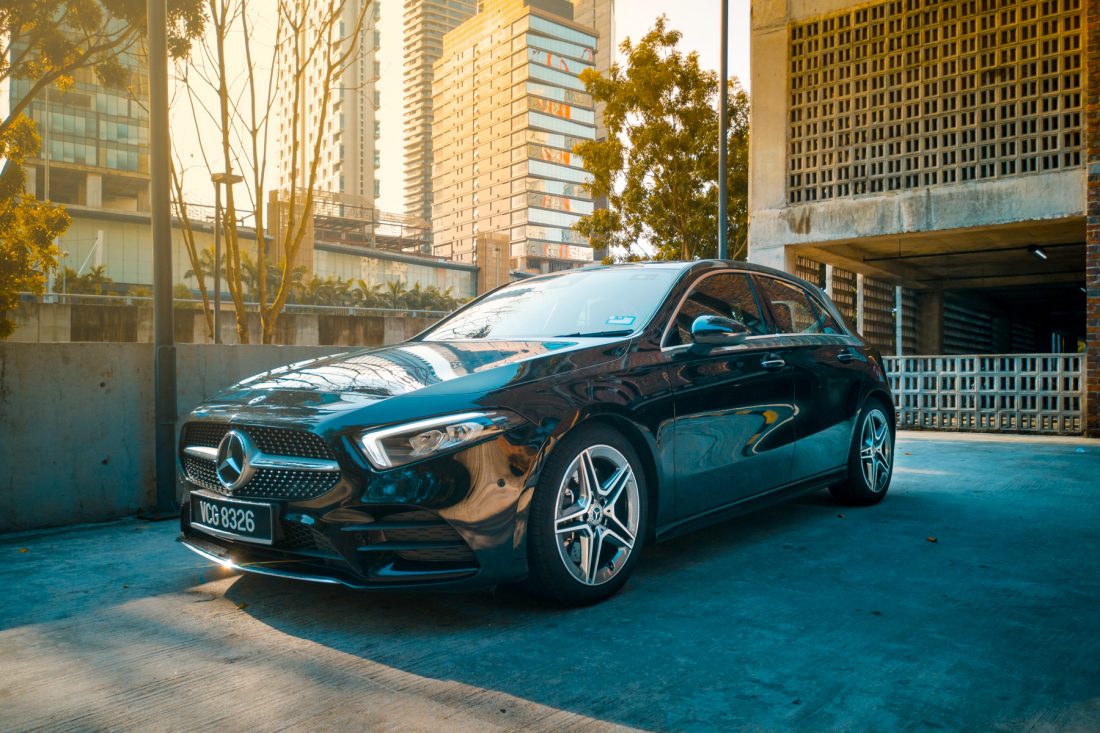 It's hard not to fall in love with the new generation Mercedes.
Their Sensual Purity design language has captivated the hearts of many, and the new A class reinforces that. Whether you're behind the wheel or seated as a passenger, you would likely agree with me that the new A is probably one of the best hatchbacks in the market today.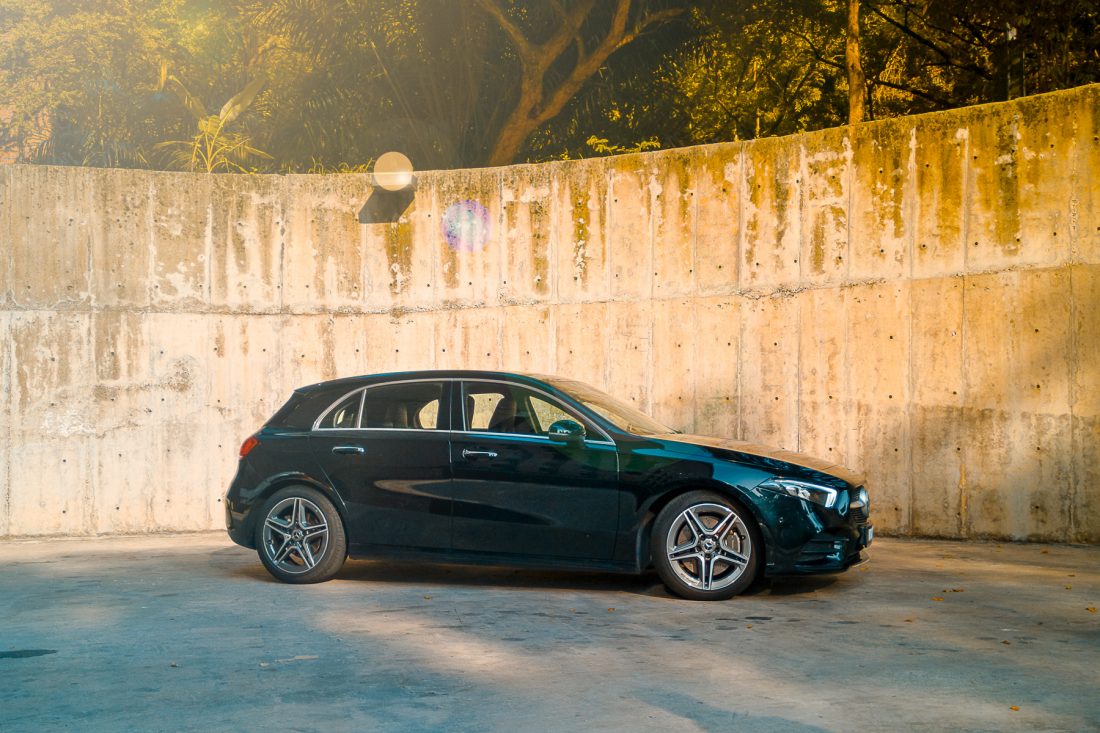 What's it like on the outside
The obvious stand-out feature of the new A-Class is its interior, and you can't debate that it is the most beautifully crafted, wrap-around atmosphere found in a sub 250K vehicle. However, the exterior feels slightly unrefined, lazy even, as compared to the new CLA where fluidity oozes from front to rear. Sensual purity is supposed to make me close my eyes in surrender, not squint at the rear lights. Perhaps, all they needed was a little more time.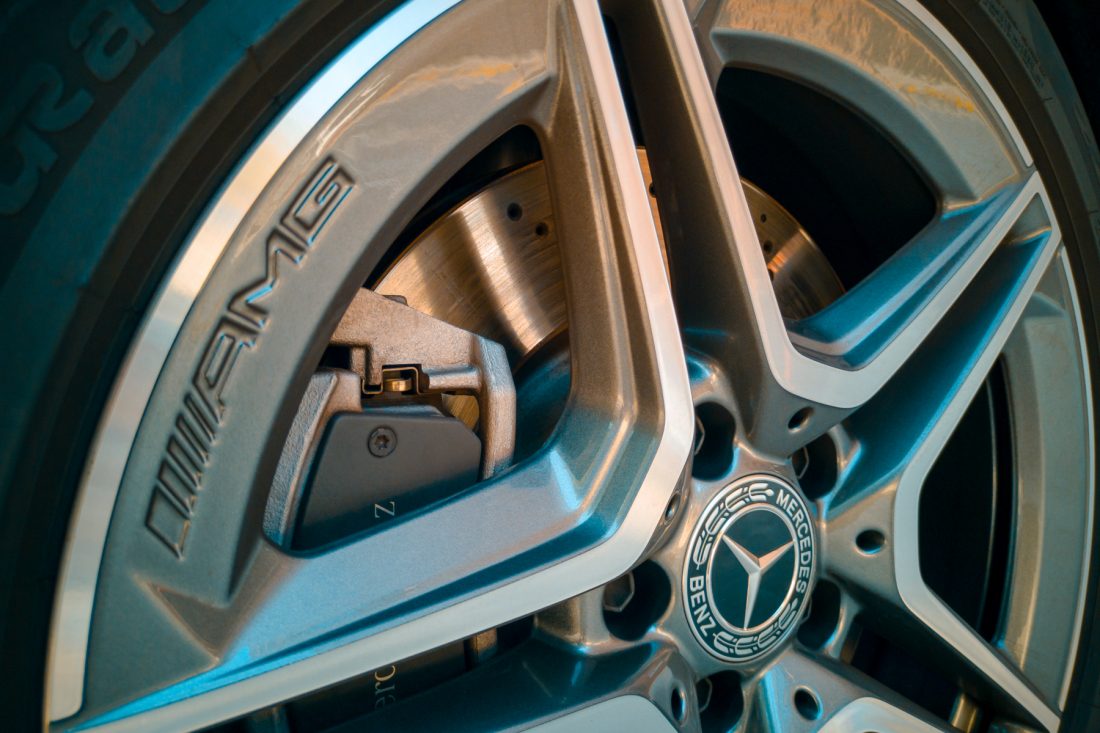 But what matters most, is where we will be spending most of our time – inside. From the sleek steering wheel which first debuted in the S-Class, to the dual 10.2-inch dash display seen first in the E-Class, an intuitive touchpad, sporty Artico and Dinamica microfibre seats, turbine vents, brushed aluminium décor – the new A-Class seduces, then cocoons you.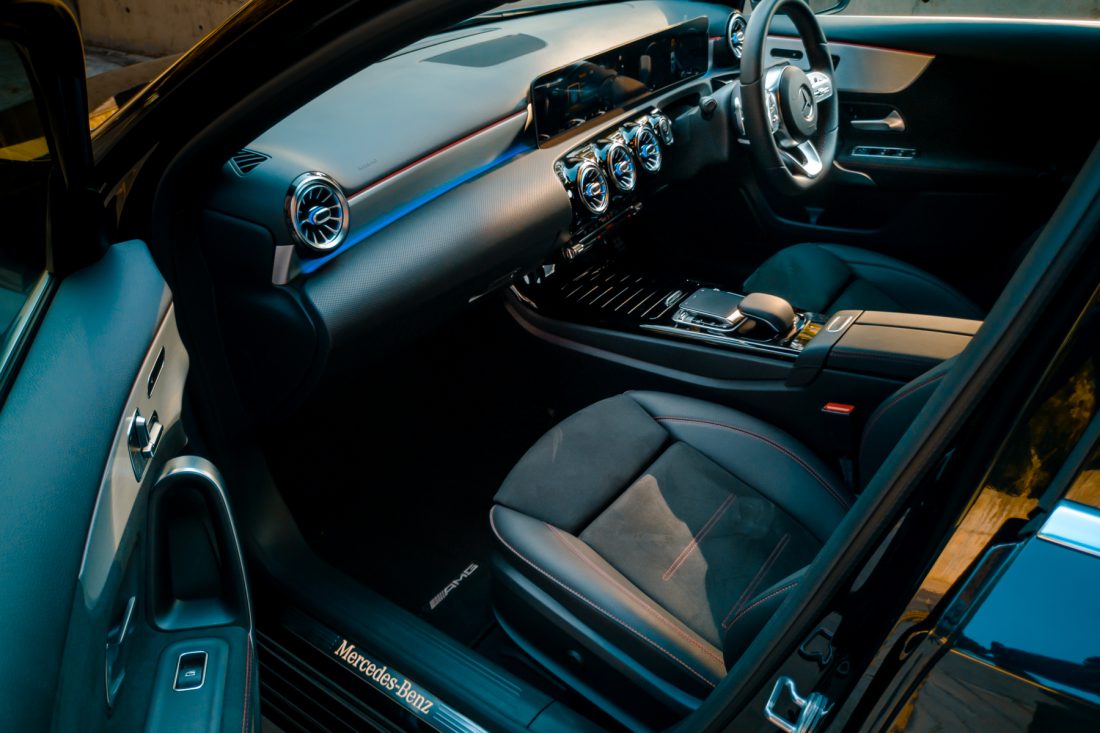 The space is optimised too, more specifically +127mm longer, +16mm wider and +7mm taller than its predecessor. Depending on which mark of the century you're from, you can also choose to illuminate it with Mercedes' 64-colour futuristic ambient lighting – when done right, transports you to ambience akin to a cozy bar, especially at sundown.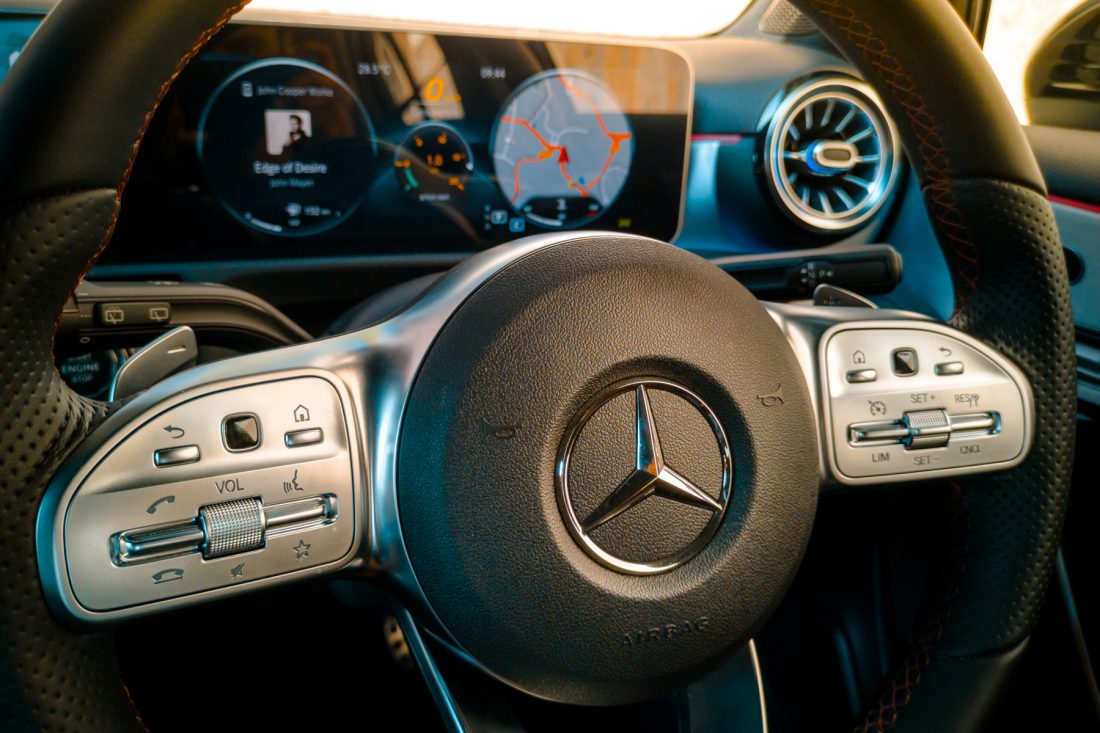 Did I forget to mention your invisible friend who patiently waits for you to call her name? "Hey Mercedes" – part of Mercedes-Benz User Experience, can assist with increasing the volume or turning down the AC when you're feeling too entitled to do it yourself. Like with Google Voice, sometimes I still wonder if it's worthwhile to s-l-o-w-l-y-a-n-d-c-l-e-a-r-l-y spell out the task, or just do it yourself manually.
 What's it like to drive
Brilliant, especially if you love style, comfort and finesse which is what most A-Class owners are looking for. The A250 has big enough brakes for all of its 224 horses and 350 Nm of torque coming from a revised 2.0-litre turbocharged engine. All that power is transferred to its front wheels via a Dual Clutch Transmission, doing 0-100 in 6.2 seconds and topping out at 250km/h. With Dynamic Select you can also jump from ECO to Sport mode to suit the mood you're in.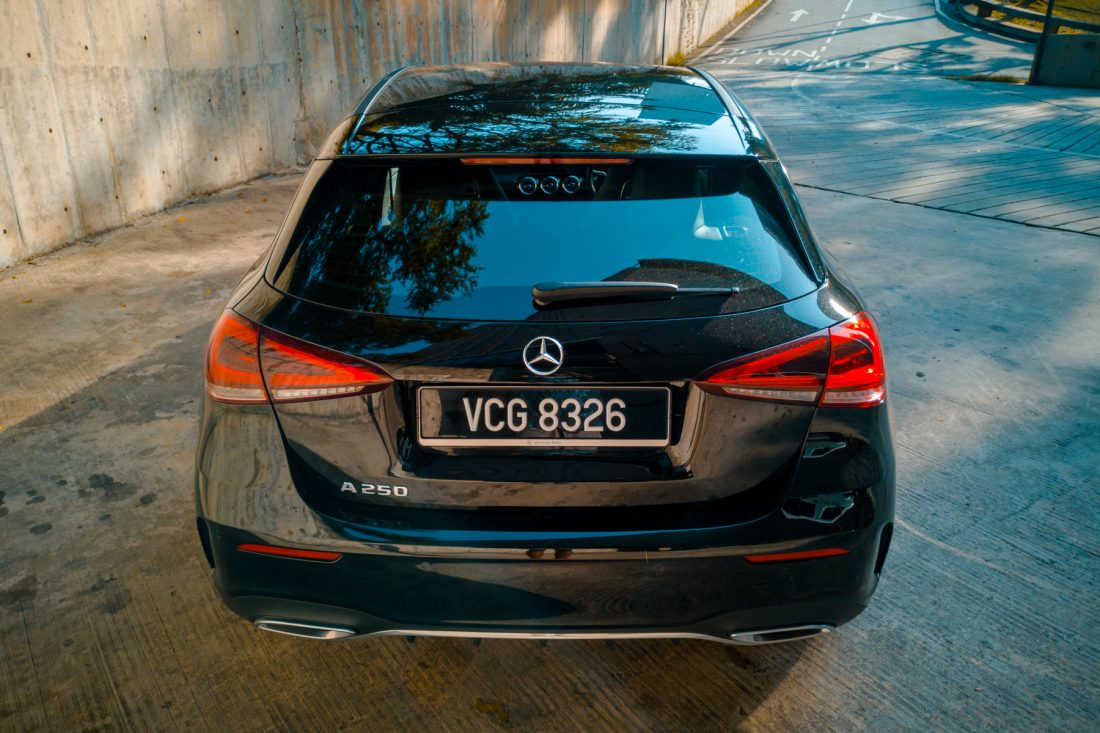 What comes short for me was the noticeable turbo lag even in Sport, ambiguous steering feel and suspension setup that could be firmer for more spirited driving. Then again, it may be willfully composed that way to give non-performance drivers the efficiency and predictability of power at their whim.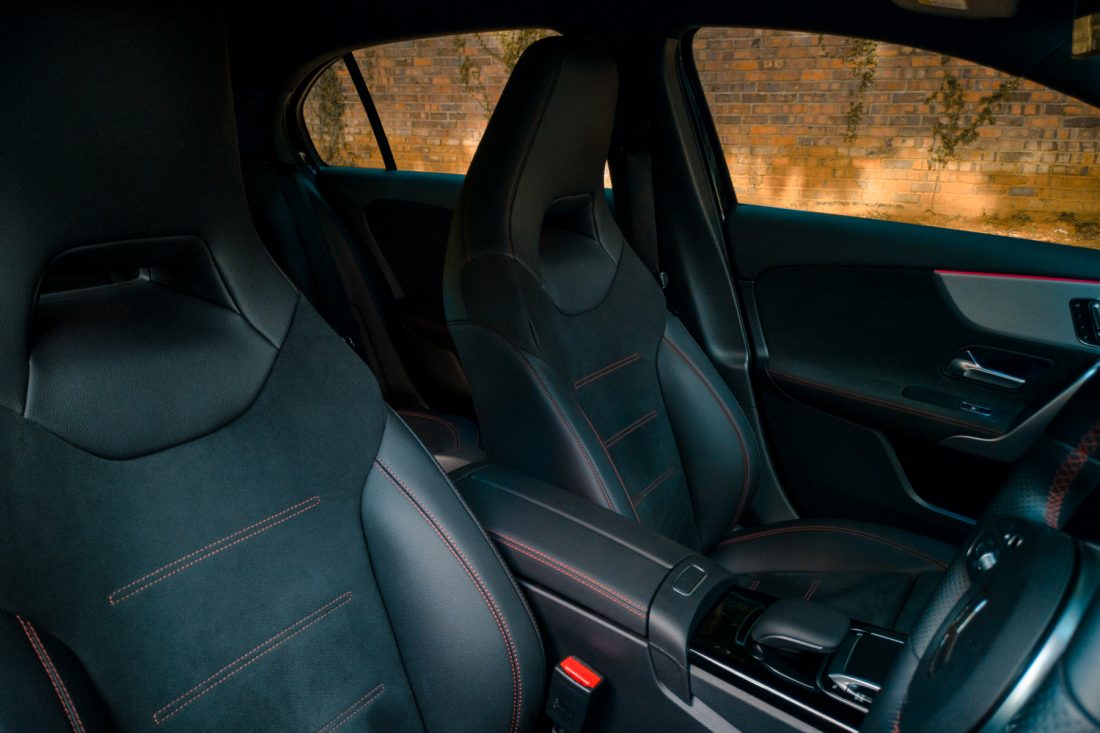 Safety wise, you get more than half a dozen airbags including knee bags, a braking system that saves you from bludgeoning a stray cow (works until about 50-60km/h), a tyre pressure monitoring system, Active Parking to help you look suave parking at tight spots, reverse camera for extended peripheral vision, adaptive high beam assist – basically all surrounding safety features for an even more cushioned journey.
Would I buy it?
Yes and no. Yes, because the A250 is a perfect hatchback until BMW makes a comeback with the 1 Series. No, because if you're a petrol head with an appetite for unadulterated performance and are aware of what the folks at Affalterbach are smoking, you're definitely waiting to get your hands on those pocket rockets called the A35 and A45 AMG. If the outgoing model is brutal enough to produce 375 horses from a turbocharged 2-litre, one can only imagine what AMG will do with the upcoming A45.
The Mercedes-Benz A200 is priced at RM208,888 and RM248,888 for the A250 that we tested.
(Photo: Charles Devan, on the Huawei P20 Pro)