It goes without saying, SUVs have become more than just a trend. They are now proper lifestyle tools and, as we've seen in recent years, almost every premium marque has one or two – including those that never dabbled in this vehicle space prior.
Amongst the brave early adopters were fabled Italian sportscar marque Maserati. Given how its Levante offering has been received over the years, it was a gamble that has paid off in droves – it now makes up more than 70% of total bookings and sales for Maserati Malaysia.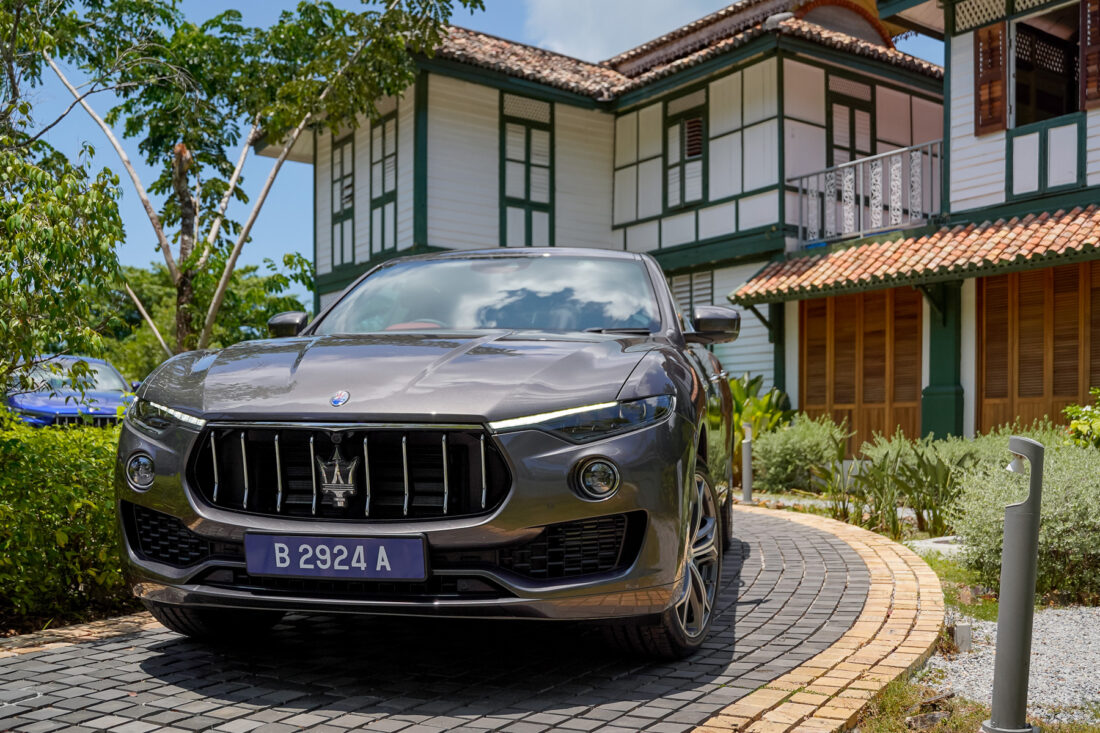 This popularity is likely what fuelled the famed Trident-totting marque to give it a light refresh in its new 2022 model year guise. We were fortunate enough to sample it over the course of a day through the picturesque Langkawi Island recently and, simply put, the 'Maserati of SUVs' has indeed gotten better.

The Maserati of SUVs
At first glance, anyone would be hard-pressed into telling that the Levante has been refreshed. After all, the exterior nip-tucks were somewhat minimal. Still, upon closer inspection, the redesigned front grille and taillight graphics do look great.
Overall though, little has changed with the Levante's stance and looks, which isn't a bad thing entirely. It's still oozes plenty of Italian flair and charm through its curves, whilst the optional 21-inch wheels our particular tester came brimmed with only adds to the overall sportiness of things.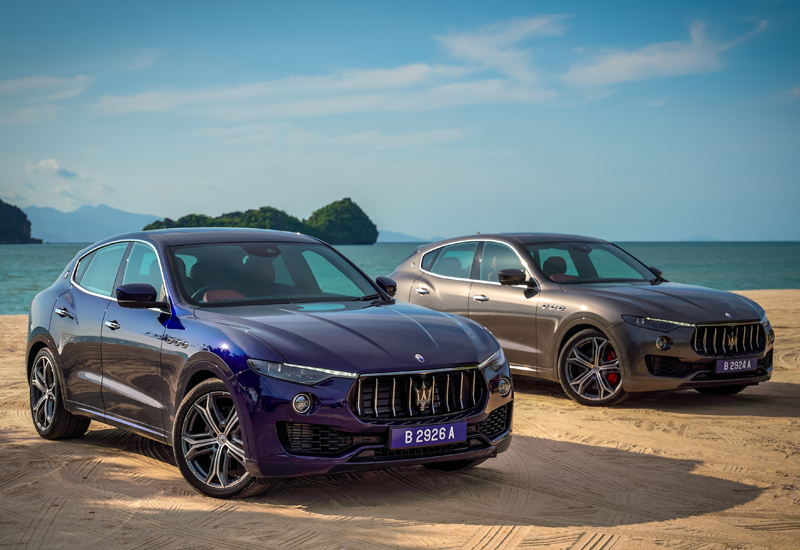 On the 'sporty' note, it's worth highlighting that Maserati Malaysia offers the Levante model in either Levante S (as featured) or a Levante Trofeo forms. Obviously, the former is what most would opt for given the latter's position as a pure performance offering that's tailored for a select few.
Like before, the Levante S has two trimline options available, namely an edgy GranSport (as tested) and a plusher GranLusso alternative alongside. As we climbed aboard into the GranSport's cabin, the look and feel of things here undoubtedly live up to both its trimline and brand name well.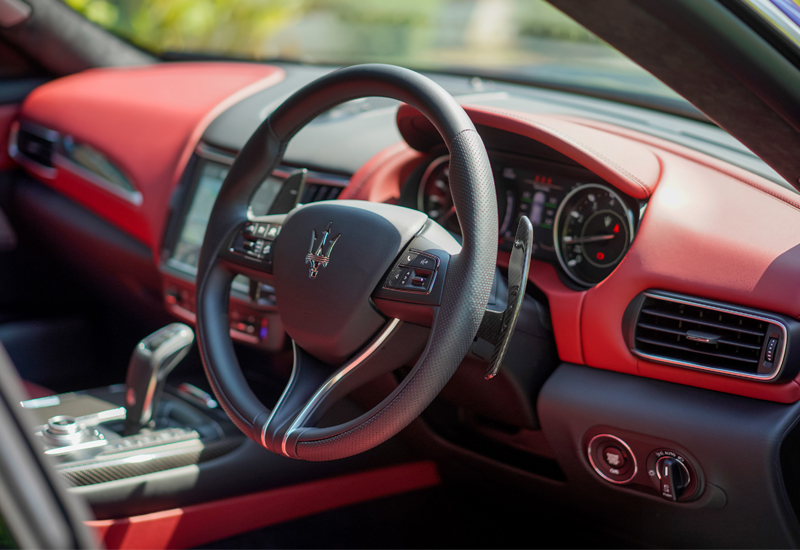 In our tester's case, the amalgamation of fine hand-cut Italian leather finished in bright red – or 'Rosso', if you will – with contrasting black stitching, plus the abundance of gloss-finished carbon fibre and aluminium trimmings littering the cabin is what you'd typically expect of the Trident marque.
If anything, these only aid at masking the cabin's somewhat cramped real estate compared to some of its key contemporary rivals – the Porsche Cayenne comes to mind here. Fortunately, this isn't a deal-breaker thanks to the presence of a panoramic glass sunroof, and the decent noise-suppression the cabin boasts.

The Drive
Find yourselves in the hot seat and behind the wheel? Fret not as the news gets better thanks to this refreshed 2022 model's other key changes– the ramped up Active Driving Assist (ADS), new Maserati Intelligent Assistant (MIA) infotainment suite, plus the revised multi-info display the instrument cluster.
Unlike what we've seen in the past, Maserati finally endowed the Levante S with the infotainment suite it deserves. Having tested it out during our drive, we'll be brief here by noting its improved user interface and speed, plus the inclusion of wireless Apple CarPlay amongst many enhancements.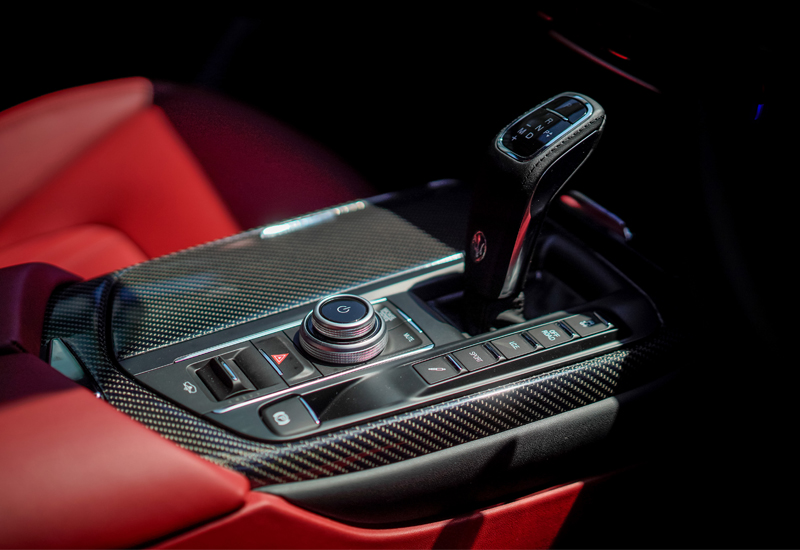 As for the ramped up ADS suite, it adds further to the Levante's daily driving manners, especially when set into either its default 'Normal' or I.C.E (Maserati's own lingo for Eco) drive modes. Surely, even the missus – or your mom, for that matter – won't find the Levante too intimidating to pilot.
Yes, whilst you can get the same – if not similar – levels of convenience, practicality and luxury in other lesser-priced offerings, just remember the other magic of owning something that proudly bears the Trident emblem – performance.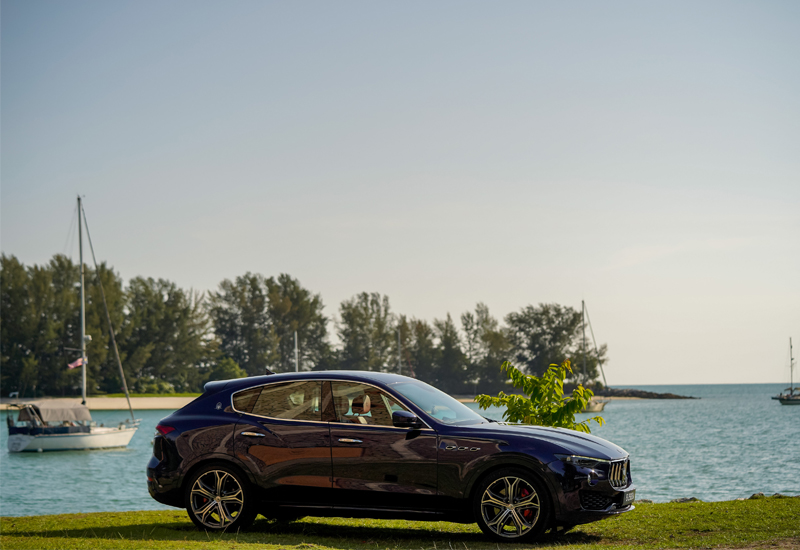 Set the aforementioned drive mode selector into Sport and the Levante S quickly delivers all the adrenaline-pumping rush and thrills that Maserati is renowned for. Here's where the existing adaptive dampers and height-adjustable air suspension, sports-tune electric steering, as well as the powertrain that Maserati proudly proclaims to have been developed by Ferrari, shines their brightest.
The greatest bonus of all here is the stellar engine and exhaust soundtrack that activates with this mode. Trust us when we say that the Levante S sounds like a proper Maserati here, and that it's 3.0-litre twin-turbo V6 heart is one to savour.

The Verdict
Does it go like a Maserati should? The short answer: YES.
With 430HP and 580Nm at play to drive all four wheels via a slick 8-speed ZF automatic transmission, nought to 100km/h takes just 5.2 seconds in fact. V-Max? It reads as a respectable 264km/h too.
Introduce the Levante S to a twisty mountain pass like the one leading up to Langkawi Island's Gunung Raya hilltop and you'll get to bask in the aforementioned sports chassis hardware well. In other words, keeping up with most sportscars through such a road in the Levante S would not be too difficult.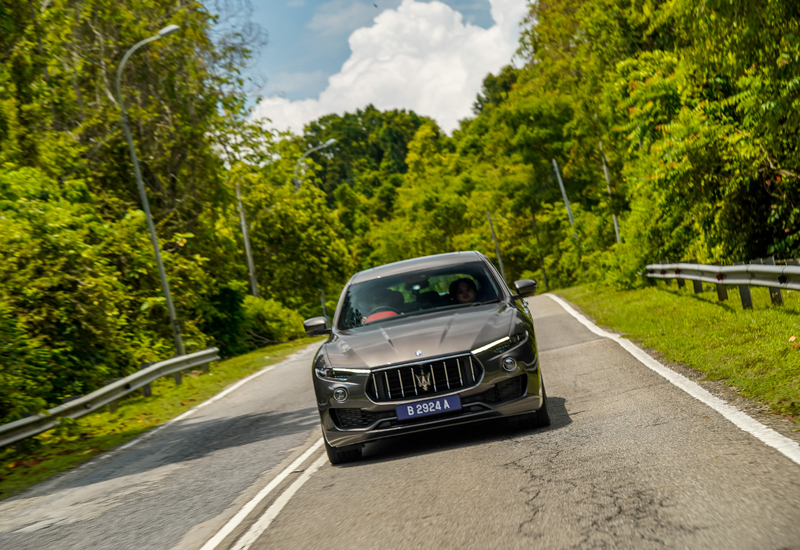 In short, as far as performance SUVs go, the refreshed 2022 Maserati Levante S still delivers on its promise of performance, luxury and style as its past iterations does, but there's now a touch of added refinement in the mix granted by the updated features on board detailed.
The only question left unanswered here is whether all of which is enough to sway you into parting your Ringgits to order one with Maserati Malaysia. Sans options, insurance and registration, the refreshed Levante S, as featured, commands RM808,800.
Yes, an undeniably steep figure indeed, but the inclusion of a five-year, unlimited mileage warranty coverage by Maserati Malaysia should add further justification to it. After all, this much style, performance, versatility and, above all, unmistakable Italian flamboyance, doesn't come cheap…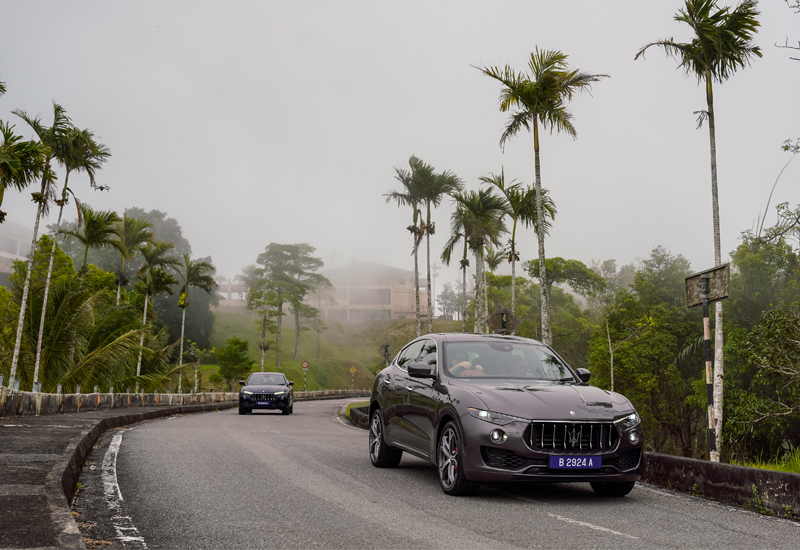 For more information, log on to the official Maserati website here.
(Photos: Maserati)