On top of all the sexiness, the NX 300 is a people mover, and a very comfortable one at that.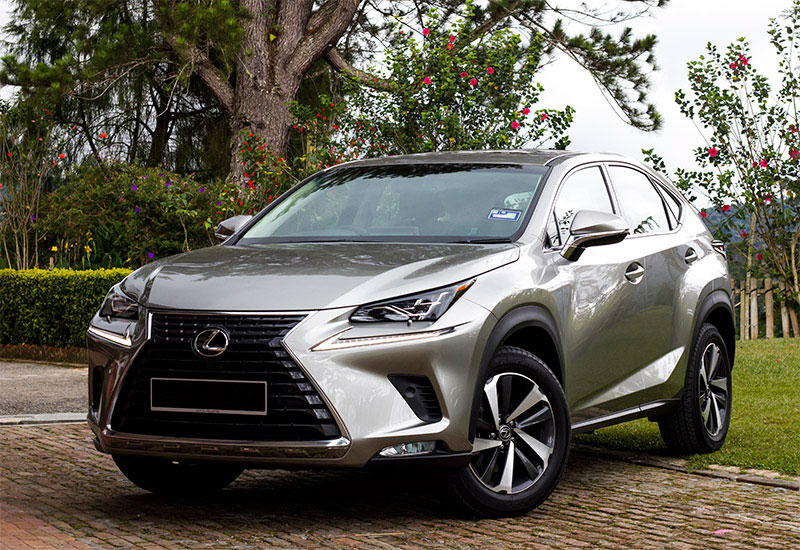 I won't lie, I feel like I've almost only been reviewing Germans for a while now. In summary: they're a fine people, love beer and make bratwurst; what's not to love?  Oh, and they also make mighty fine cars.
But today I get to tell you about Asians – they're very diverse, make flavourful food  and are getting pretty damn close to beating the Germans at their automobile game. Enter specimen 1: Japan's Lexus NX 300, which arrived on our shores just early this year along with the RX 350 L.
Now "pretty damn close" doesn't mean Lexus has everything figured out yet, but the NX 300 is a good example of the brand continuously evolving since it stopped being boring, and it all starts with its looks.
Exaggerated Exterior
If I was going to use one word to describe the NX's exterior, it would be "bold" which means whether you love it or hate it, you got to hand it to Lexus for attempting the polarising. Personally, I love how it looks – all the way from the extra-large spindle grille, to the squinty three-projector headlamps to the exaggerated rear lights.
It's got more sharp lines and incorporates all its LED lights into its face in more complicated ways than seem necessary, but it really works for me. This is what automobile design in the 21st century should look like — exaggerated and exciting, and it shouldn't only be sports cars that go in this direction. With the SUVs becoming the new normal, give us more sexiness to go with that size.
When the only normal thing about Lexus' design is 18-inch wheels, they're on the right track.
Simple Interior
It is perhaps too much to ask to carry the awesomeness from the outside to the in, but the NX 300 does a commendable job if not an amazing one.
Leather seats, an 8-inch display screen, an analogue watch, touch-pad controller, drive modes selector knob – all rather standard fare, which again, isn't wrong, but perhaps a little underwhelming, especially when compared to the continental cars competing in this price range.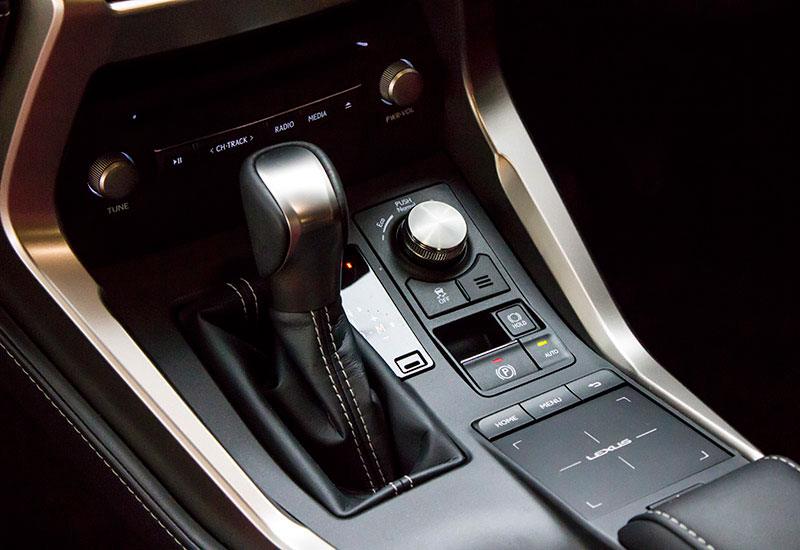 The 8-speaker Lexus Audio System does a solid job, and the rear seats electronically fold completely to add to the rear storage space if necessary. One useful thing the NX does however come with is a wireless phone charger located in the centre arm rest, not necessarily standard but a welcome addition for cars in 2018.
Overall it's a solid interior if not lacking all its exterior style.
The Drive
I drove the NX 300 further and through less urban roads than I have taken any of the cars I've ever reviewed and I can say that I would happily do it again. Under the hood, a 2.0-litre turbocharged engine puts out 235 horsepower with a max torque of 350Nm, clocking a 0-100 km/h in 7.1 seconds with a top speed of 200 km/h.
But this isn't a drag car so the century sprint is an afterthought. What you do want to do with it is pack in your family,  lots of bags, food, drinks and all other unnecessary things people take on vacations and hit the road for at least a 4 hour drive; because despite all the sexiness, the NX 300 is a people mover, and a very comfortable one at that.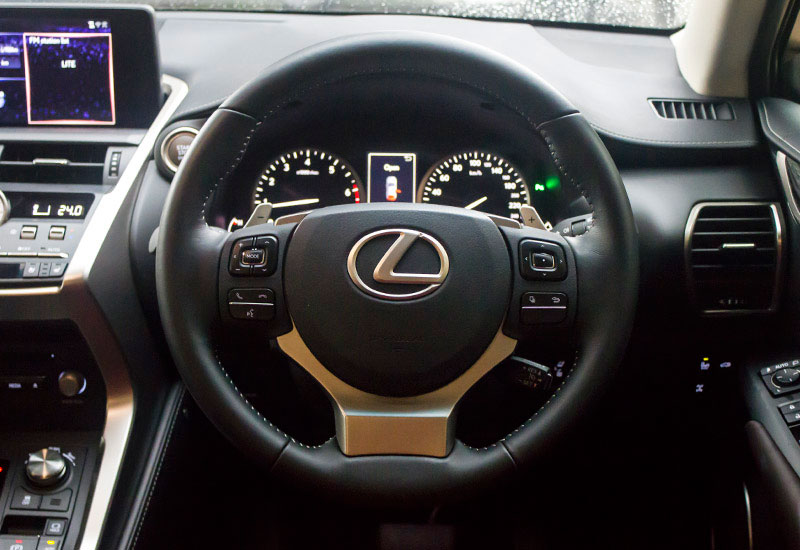 While the steering wheel itself is probably the least attractive part of the car, it does handle exceptionally well. Narrow, uphill, winding roads were of no challenge at all, even when fully loaded with people and enough things to almost block out the rear view window. Switching to Sports mode brings out just enough extra power to push the needle close to its top speed, although I didn't actually manage to get close. Maybe it was the added weight, but 160 km/h was where the NX 300's build reached its limit.
It's usually the little things where most cars fall short; think: poor placement of certain buttons, inconveniently placed cruise control levers, cluttered centre consoles, over complicated Bluetooth settings, annoying start-stop systems– the little things that complete the driving experience. But Lexus smartly avoids any of these pitfalls by keeping it simple and familiar.
Conclusion
So the NX 300 isn't German, and lacks some of the finesse, but to be honest, I'm glad that's the case.
Despite every car maker wanting to blow your mind with every car off the production line, the truth is not every car is supposed to. Sure, sometimes you want to be talking about that one car or that one awesome drive for days, months, years into your next lifetime; but sometimes you want a car that's reliable, untroublesome and comfortable.
With the NX 300 you get a lot of the latter, with the added bonus that other people are going to stop and stare and be talking about it.
The Lexus NX 300 comes in three trims, Urban, Premium, F Sport, as well as an additional hybrid model. Prices starting at RM311,900.00 for the Urban trim. For more information visit the official website here.
(Photos: Reshween Maan)