While the Velar doesn't replace an existing model, it does unveil some new tricks that will become staples for the next few years.
Video by: FirstClasse Malaysia; Hosted by: Thoriq Azmi from TopGear Malaysia
At the end of every review session, after however many days I get to play around in these big and expensive toys, I ask myself: "Would I (if struck the lottery today) buy this car?"
The answer isn't always a yes because despite however amazing a car is or how fast it drives, I prefer a specific kind of car – an SUV that offers no muss or fuss, has a kick-ass sound system and looks prettier than I ever will.
So, with a very loud YES to the question above (and lottery tickets in hand) I introduce you to the Range Rover Velar.

Stylish on the outside
The Velar made its debut almost a couple of years ago now, slotting into the Range Rover line up above the Evoque, below the Sport and somewhere diagonal to the Discovery. While the Velar didn't replace an existing model, it did unveil some new toys and tricks that will more than likely become staples in the latest models from the British carmaker for the next few years.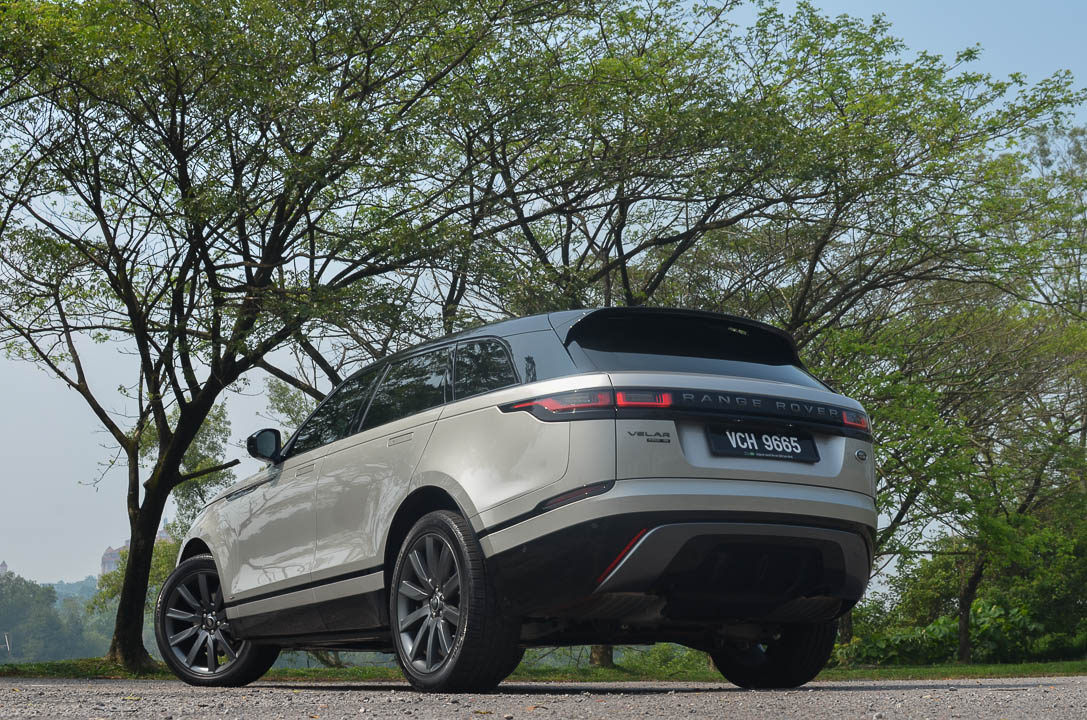 In many ways, the exterior appearance is a hybrid of the Sport and Evoque, having the presence of the former with the curves of the latter giving the Velar a distinguishable silhouette from both of its siblings. The dummy vents aside, the design is incredibly clean, appearing less like it's made from metal pieced together and more like it had a metal sheet draped on it and wrapped tight. Retractable door handles ensure there are no breaks in the sleekness and make you feel like you're getting your money's worth.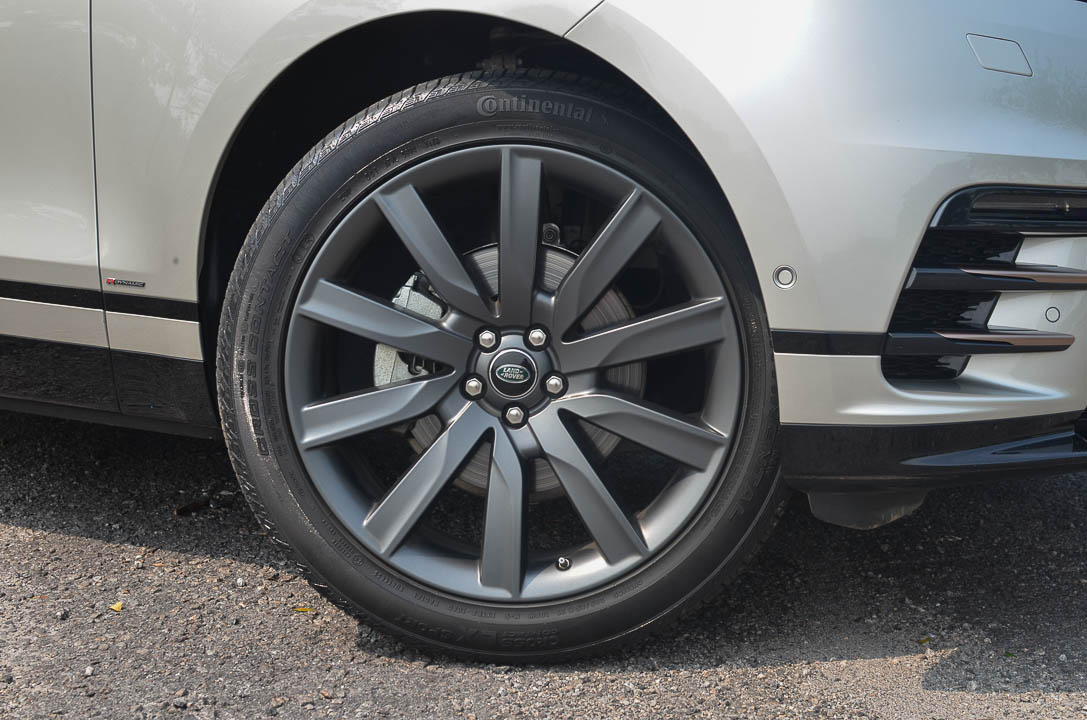 The Velar comes in 8-different colours and have up to four rim designs. My test model sat on 21-inch 10-spoke "Satin Grey" wheels which finished the overall exterior look perfectly.
Stylish on the inside
This devotion to a clean design and retractable thingamajigs continues in the interior, which for me personally, is probably the finest interior I have ever seen on a car that doesn't cost more than a million Ringgit.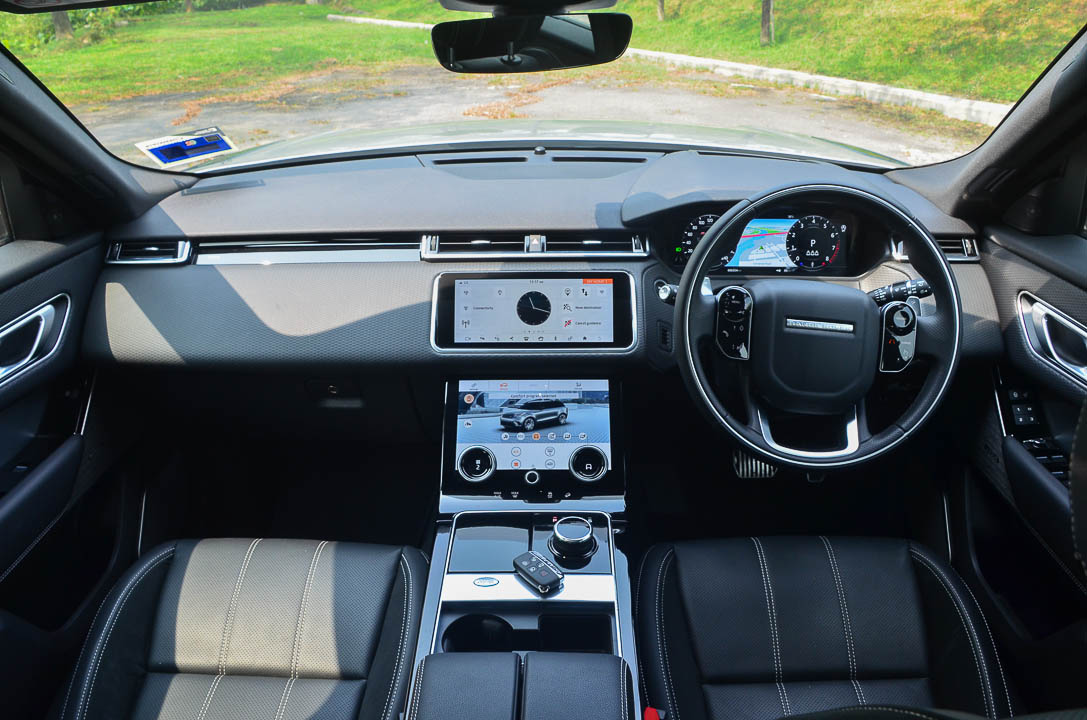 Range Rover does away with the dozens or so buttons that litter the average centre console, opting only to maintain 4 dials of varying sizes, one of which is the drive-shift controller – which also happens to retract when the car isn't running. In fact, Marie Kondo-ing the interior further, the only buttons that are present are on the steering wheels and light up only when needed, so much so you don't even know they're there.
Two of the three digital displays in the cockpit house all the infotainment, climate control and drive mode settings, while the final serves as the instrument panel. The car also has a Heads-Up Display, which can display your current speed, GPS navigation and even whatever music you're listening to. The two 10-inch touchscreens have a very friendly user interface, making navigating easy to any smartphone owner. Speaking of which, you can connect your smartphone via Bluetooth and make full use of the  kick-ass 17-speaker Meridian Surround Sound System.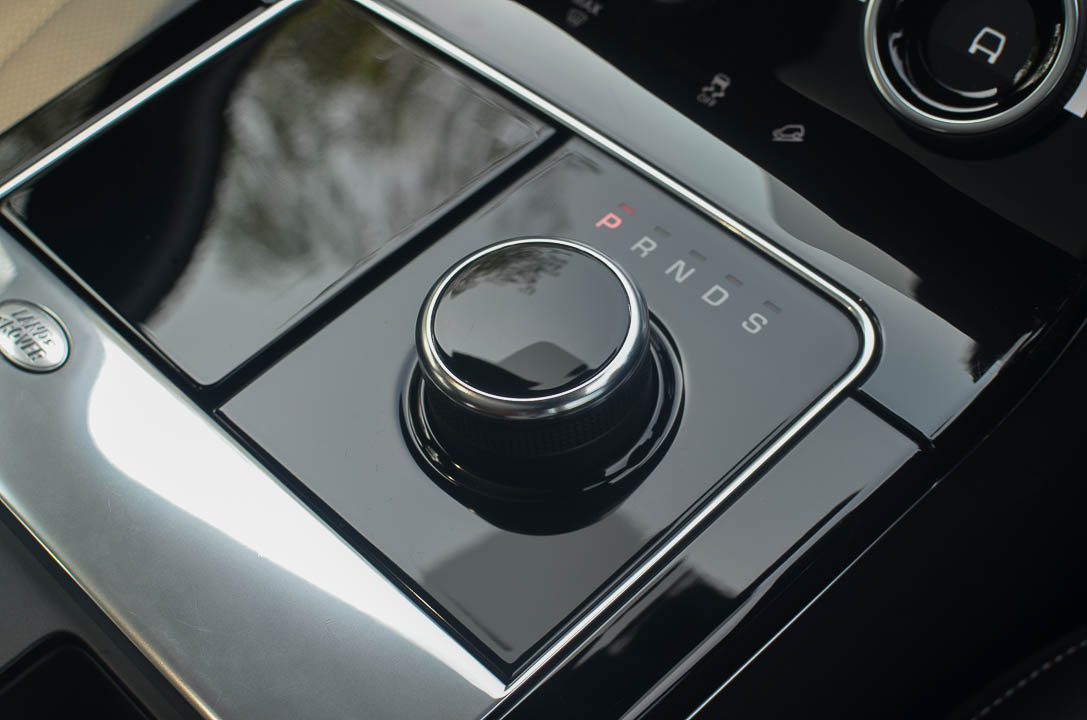 The rest of the interior is draped in leather and accented with premium aluminium, ticking the boxes for everything a luxurious buyer expects from a luxury SUV – including the unnecessary-but-what-the-hell-let's-give-our-interior-guys-something-to-do adjustable ambient lighting. The rear seats offer plenty of leg room and dedicated climate control for passengers and back-seat drivers alike; and for a final bit of aesthetic, the so-called panoramic roof will be loved by sun-lovers and star-gazers alike.

Stylish on the road
Carrying its penchant for style onto the road, the Velar drives like a regal dame. With a turbocharged 2-litre four-cylinder petrol engine under the hood sending about 250hp to all four wheels, the Velar could feel under-powered to some, but I personally didn't see it as much of a problem. For its size, I thought it was nimble enough from a standstill and although it did take its own time in climbing up to higher speeds on Comfort mode, switching to Dynamic remedied that. However, I would say that this isn't a sports car, and if power is what you want that opt for its aptly named sibling.
The Velar doesn't handle like a sports car either, but that's a good thing. The steering and brakes adjust between the modes to give a more relaxed or tighter control between them, but always serving to minimize any roll and give the driver as much control as they want or need.
Overall, the Velar is a people carrier, and a very comfortable one at that, for both driver and people being carried. The other modes, while certainly substantive, should only be used as and when necessary, as you, for the most part, enjoy the luxury Range Rover is draping you in.
Priced at just under RM600k, the Range Rover Velar comes into a luxury SUV market with quite a few competitors, but with it's primary focus on aesthetics and catering to the more stylish needs of its target market, it most certainly finds a way to stand out on its own. Personally, I've sat behind the wheel of quite a few SUVs, but I've never felt as stylish as I have sitting behind this one.
For more information, log on to the official website here.