The 187-foot vessel is currently still only at the concept stage, but the company has already quoted a whopping US$130 million for it.
If you're going to make a splash, make sure it is a big one, they say.
Design company Technicon knows it all too well, as exemplified by its latest concept superyacht called the Carat 187.
First impression is that it's massive. Take a closer look and it's also sweetly decked out with amenities like a massive onboard swimming pool and a red carpet entrance.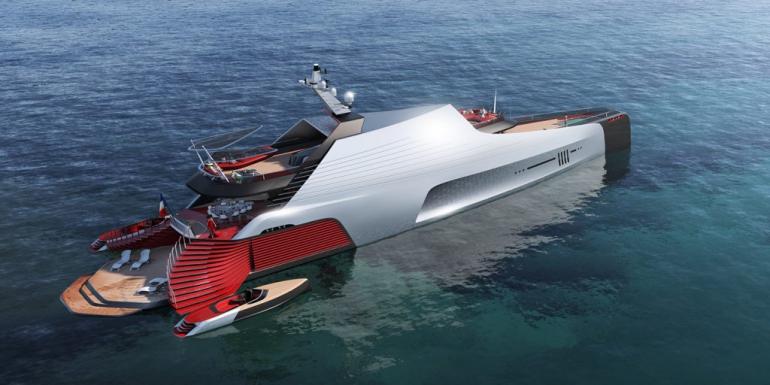 The 187-foot vessel (hence its name) is currently still only at the concept stage, but the company has already quoted a whopping US$130 million for it. The price will include two sweeping staircases, said swimming pool, an outdoor dining space, another smaller pool at the prow, among other things, stylishly and comfortably laid out amidst plenty of deck space for partying.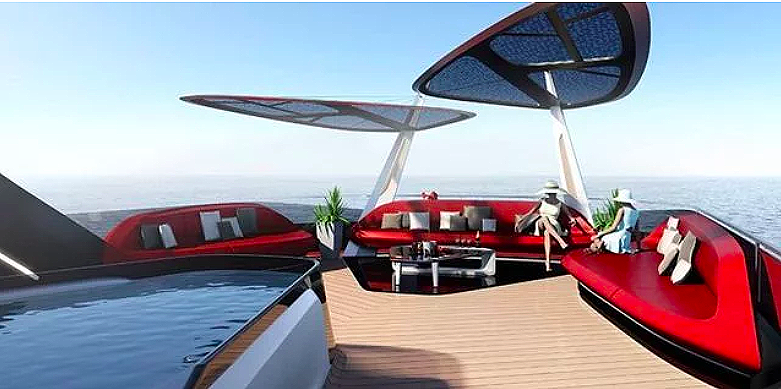 Another contributing factor to its pricetag could be its intriguing shape that's a mix of textures and shapes. One end of the yacht is sculpted to be sleek and sharp to prioritise aerodynamism while the other opens up with outstretched deckfloors and surfaces. The polar designs are meant to create two different 'introvert' and 'extrovert' personas for the yacht, manifested on different ends.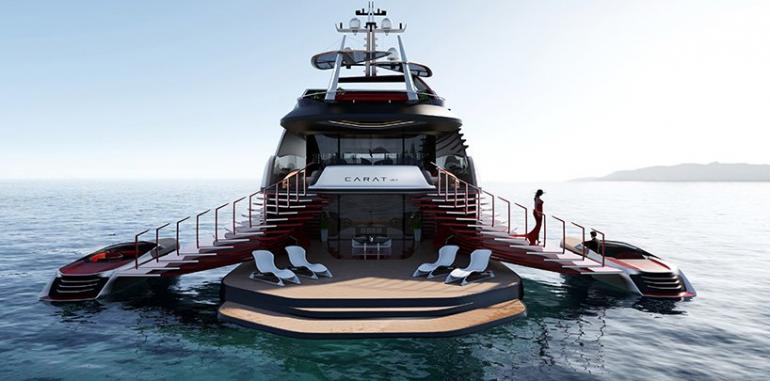 Contrasting materials used in the detailing and surface treatment also adds to the polarity and gives a 'red carpet' feel once you board. The red called 'Tapis Rouge' extends to the staircases and dining areas of the yacht, delivering a sensational visual and experience anyone cruising in it.
Technicon European Design Director Gareth Davies says he envisioned the yacht to be right at home at a glitzy celebrity event like the Cannes Film Festival.
"In our work across various domains of transport design, my team and I have developed a real understanding of the needs of a very particular client profile associated to our projects in private aviation, supercar design and luxury retail. So, it was a very natural progression for us to apply this understanding, along with our core skill set in creative design, to a superyacht project," he adds.
Technicon is no stranger to designing a myriad of transport vehicles, from luxury cars and aeroplanes. This is however, the first time it is dipping its toes into the marine transport arena and it intends to break the norm with its entry. It has surely succeeded with the Carat 187, given the atypical and exaggerated features of it.
(Source: Technicon)