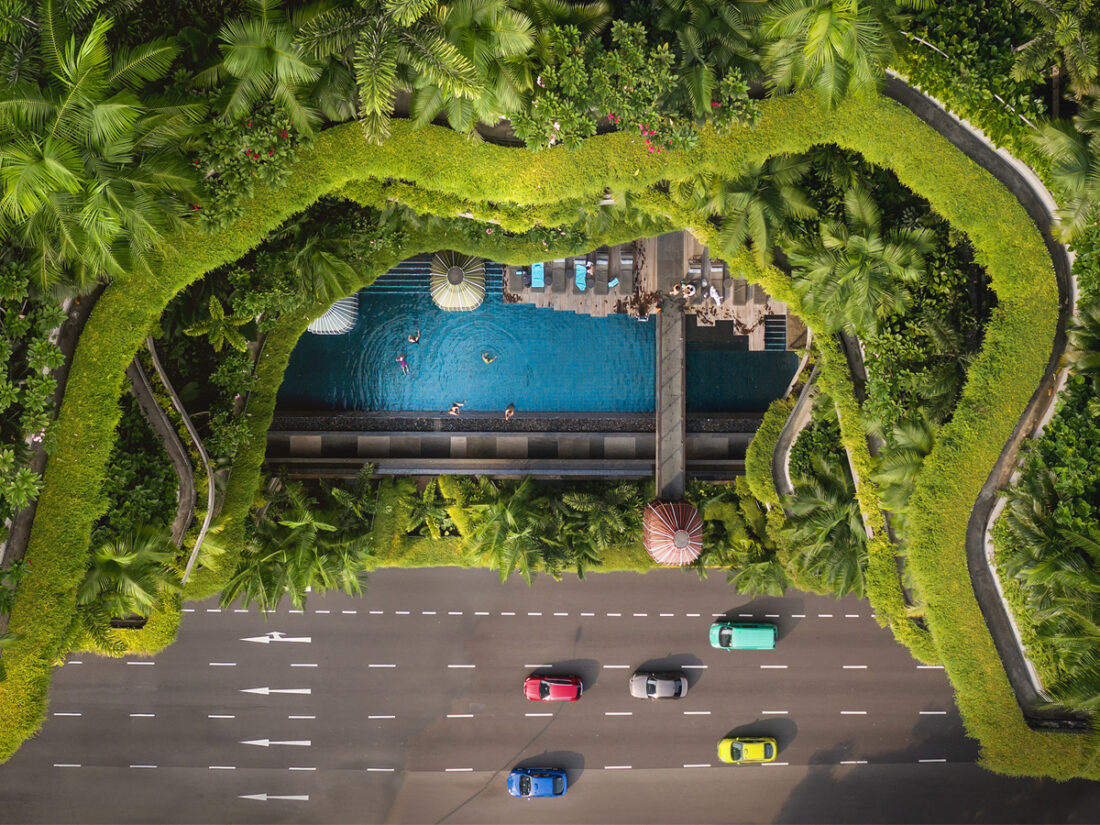 As borders open up and travel resumes once more, the world is getting back on track with business and leisure events alike. Whether you're looking to plan a work trip or personal holiday, Singapore has announced the launch of its Hotel Sustainability Roadmap as part of its Singapore Green Plan 2030 for more eco-friendly journeys ahead into the Garden City.
The pandemic has shown us more than ever the importance of respecting the planet while we progress as a human race as both are dependent on one another in moving forward. Singapore answers this call with a series of sustainable development goals. It seeks to raise sustainability standards, adopt innovative solutions, develop sustainable hotel concepts and experiences and promote sustainable consumption habits amongst guests.

Sustainable Business Events for the Future
Events are back and bigger than ever. Worry not about the impact on the planet when you host in Singapore – its integrated resorts, for instance, demonstrate sustainable commitments through certification and alliances that apply to energy use, carbon neutrality as well as F&B supply chain management.
In Resorts World Sentosa, one of the founding members of the Sentosa Carbon Neutral Network, the use of single-use plastics has been completely eradicated, replaced with biodegradable packaging and eco-friendly alternatives. Universal Studios Singapore is also contributing to the cause, being the home of one of Singapore's largest photovoltaic installations in the hospitality sector, generating 670 MWh of energy yearly. That translates to sufficient energy to power 155HDB four-room flats for a year. RWS' efforts have proudly won it the green certifications from the Global Sustainable Tourism Council (GSTC) Destination Criteria in August 2021, as well as the GSTC industry criteria for hotels, making them the first destination in Singapore and Southeast Asia to achieve GSTC-D certification.
Marina Bay Sands is also chipping in to the cause, looking at resource recovery and water conservation as its targets. It launched a 75-minute Sustainability and Art Tour in response to an increase in local guests during the pandemic. Featuring MBS' art, architecture and sustainability elements, the tour is exclusive for MBS hotel guests. On water conservation, MBS has been steadfastly reducing its water consumption by over 10% since 2015. In 2016, MBS rolled out a condensate water recovery project to collect and recycle water from 3,000 air conditioning units across their three hotel towers – this saves an average of 80,000 litres of water a day (equivalent to four times the typical monthly water consumption in an average flat in Singapore). The recycled condensate water is used for the water features around the property, exterior landscaping and to irrigate plants at the hotel.
As a gastronomical destination, MBS is also taking the reins in resource recovery to minimise food wastage. In 2019, it diverted a total of 800,000 kg of food waste from landfills by adopting technologies such as anaerobic digesters and food waste tracking solutions. MBS has also established a long-term partnership with Food from the Heart and The Food Bank Singapore to donate unserved food to its beneficiaries – in 2019, over 8,000 kg of unserved food was donated.
Singapore's iconic Gardens by the Bay strives to reduce the amount of energy required in its cooling process by dehumidifying the air in the Flower Dome with liquid desiccant before it is cooled. This desiccant is recycled using the waste heat from the burning of the biomass. Habitats for fish and dragonfly  are created within the lake system by maintaining a diversity of aquatic plants, good water circulation and aeration. This keeps in check potential problems such as mosquito breeding.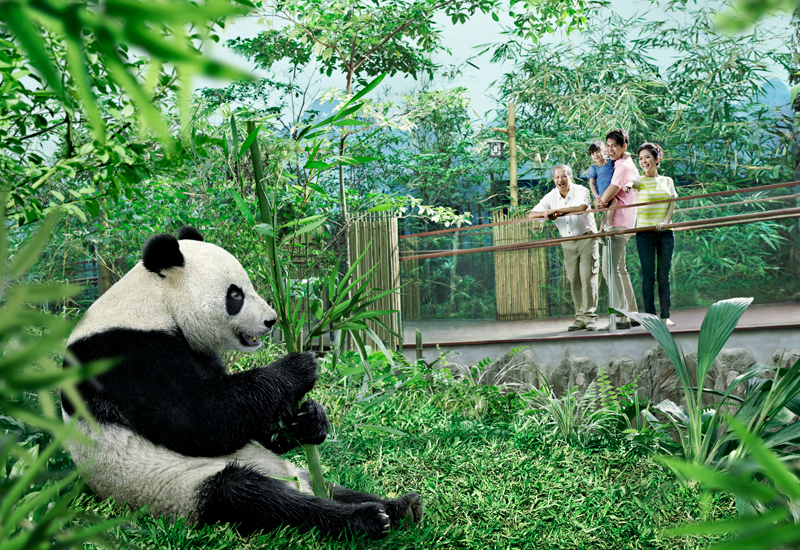 Eco-Friendly Vacations Kind to the Soul and Planet
Travellers looking to create memories in Singapore can also do so with peace of mind with attractions that are sustainable to the planet and all its inhabitants – people and wildlife alike.
Animal lovers would be pleased to hear of Mandai Wildlife Group's efforts in protecting diversity in Singapore and the region. It has developed the Mandai Wildlife Bridge that is dedicated to animal crossings, to reconnect the buffer areas leading to the Central Catchment Nature Reserve on both sides of Mandai Lake road. The initiative aims to rejuvenate Mandai into an integrated nature and wildlife precinct. Additionally, the Mandai ecological restoration plan is part of MPH's ongoing commitment to protect biodiversity by enhancing habitats and improving connectivity in the longer-term. To reduce carbon, it also introduced an effort to achieve 100% electrification of its internal fleet by 2025. This makes them the owner of the largest public EV charging in a single location in Singapore.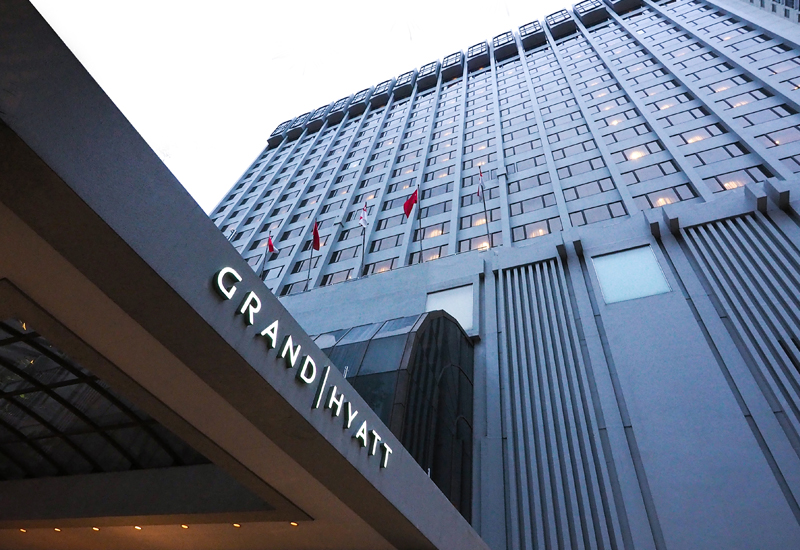 Planet-Friendly Hotels for Clean, Conscientious Stays
Conserving the planet does not mean cutting back on fun. Singapore continues to present hotel concepts that marry both purposes of design and function that add to the guest experience.
The PARKROYAL Marina Bay is designed with a unique garden-in-a-hotel design, with approximately 2,400 trees, shrubs and ground covers that act as natural air filters. Double-glazed glass ceilings optimized by chill water systems promote energy efficiency while installation of faucets for filtered drinking water reduce the use of plastic water bottles.
Grand Hyatt Singapore has partnered with UglyFood to take in unwanted fruit to produce juices and more for serving within the hotel, minimizing wastage of perfectly fine foods, tossed aside for aesthetics purposes. They also source their coffeebeans from certified Rainforest Alliance vendors for more ethical practices.
Sentosa Treetop Lofts seeks to preserve the rich green foliage of Singapore and existing on-site greenery by building within the natural terroir of the rainforest. To chart the path of sustainable tourism in Singapore, these are all the little touches that tourism experience providers are doing, which nonetheless bring about a significant impact.
Learn more at the official VisitSingapore website here.
(Source: Singapore Tourism Board)